Ventura loses final battle with Cubs' Coghlan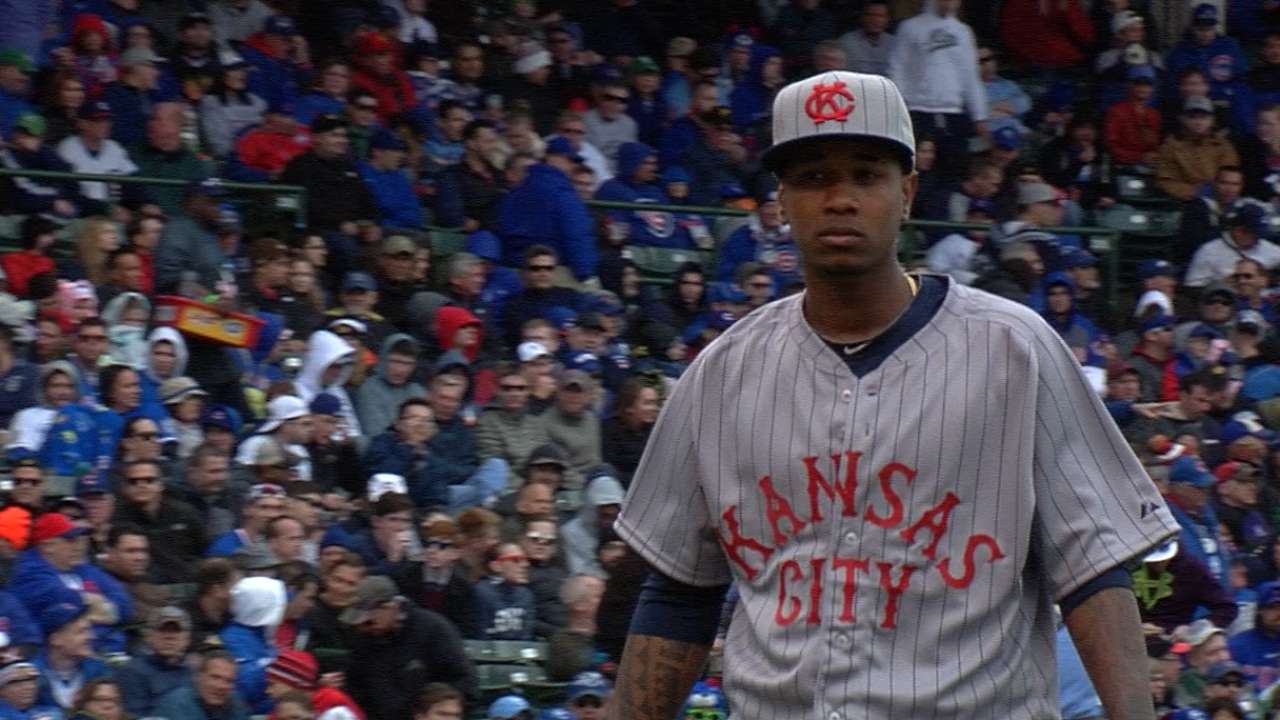 CHICAGO -- Royals right-hander Yordano Ventura wanted to go deep into the game. He accomplished that.
And Ventura wanted to handcuff the Cubs. He did that as well.
But what he couldn't do was find a way to get Cubs outfielder Chris Coghlan out. Ventura might have walked away with a win instead of watching the Royals drop a 2-1 decision in 11 innings had he found a way to get Coghlan out in the seventh.
With a runner on second and the Royals holding a 1-0 lead with two out in the seventh inning, Ventura served up a high changeup to Coghlan, who drilled a liner into right-center for an RBI single.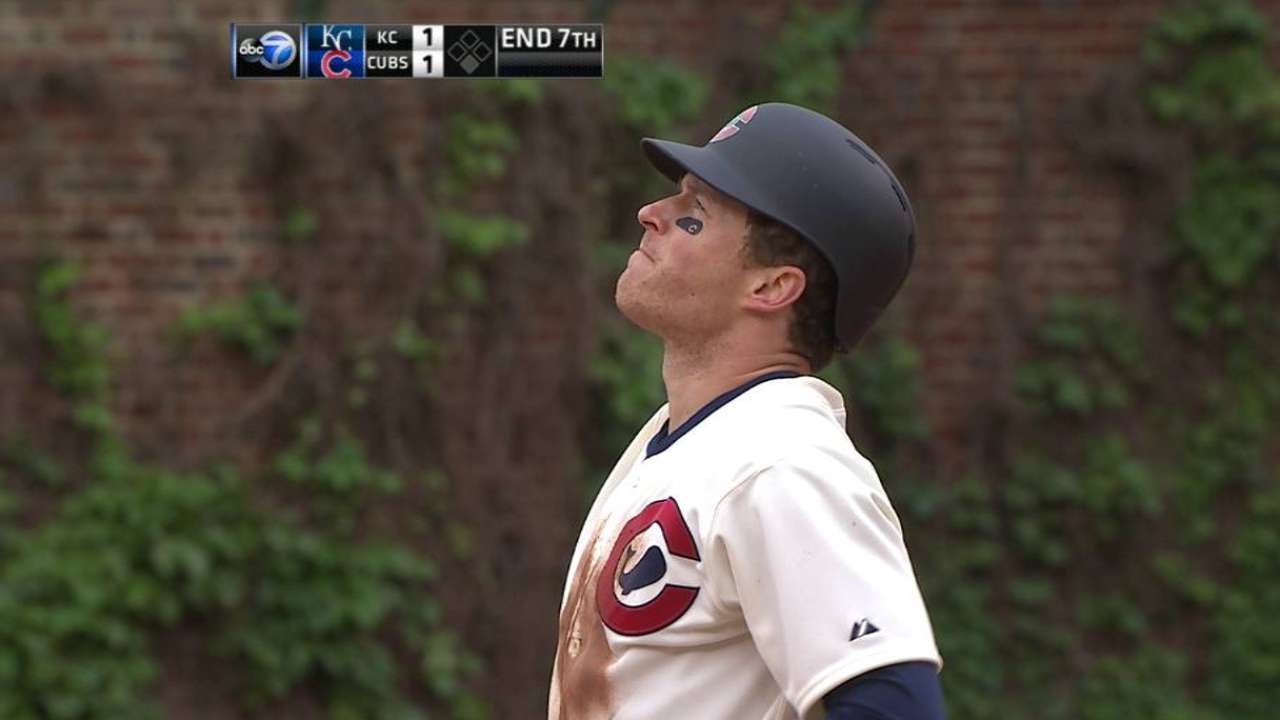 Coghlan already had doubled and singled earlier in the game.
"He'd hit a curveball in the first at-bat and a fastball in the other at-bat," Ventura said through interpreter Christian Colon. "He hadn't seen the changeup so I threw it and kind of left it up, and he put a good swing on it. And it found the gap.
"It was his day. He had a good day."
Manager Ned Yost said he did not consider bringing in a reliever for Ventura at that point.
"[Ventura] was throwing the ball well," Yost said.
Ventura allowed just four hits while striking out six through seven innings.
"He just had everything going," Yost said. "Had a really good curveball. Good command with his fastball and mixed in some changeups. He was really good."
Added Ventura, "I was just trying to throw a lot of strikes early. All my pitches were working, and they were swinging. I wanted to get deeper into the game, and I did."
The chilly conditions -- 47 degrees at game time -- affected the pitchers, too, Ventura said.
"Of course, sometimes I couldn't feel the ball," he said. "And sometimes when I tried to throw in breaking pitches it was difficult. You have to adjust."
Jeffrey Flanagan is a reporter for MLB.com. Follow him on Twitter at @FlannyMLB. This story was not subject to the approval of Major League Baseball or its clubs.