Freeman's rare break from starting ends with HR
Slumping Braves first baseman not in lineup for first time since 2013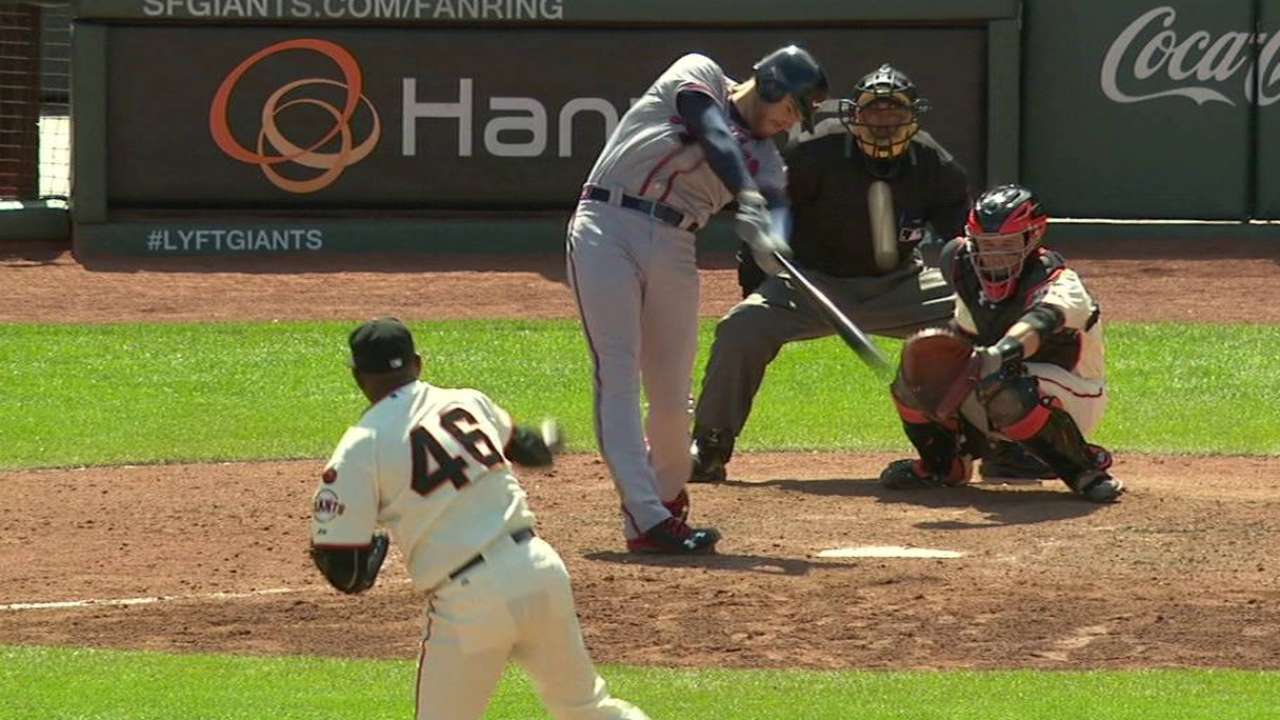 SAN FRANCISCO -- If Freddie Freeman starts getting hot again over the next couple of weeks, he will not credit the mental break Braves manager Fredi Gonzalez opted to provide by keeping Freeman out of the starting lineup for the first time since Sept. 23, 2013.
Instead, Freeman will likely point toward what he did after he entered Sunday afternoon's thrilling 7-5 win over the Giants at AT&T Park. The powerful first baseman made his presence known when he drilled a home run that accounted for the first of the four ninth-inning runs the Braves tallied against San Francisco's closer, Santiago Casilla.
"Mental breaks can come on the real off-days," Freeman said. "I'm not a big fan of off-days. I guess it was a good idea today, but hopefully I can carry that momentum of hitting a home run into Arizona."
Freeman also homered off Casilla during the ninth inning of Friday night's loss to the Giants. But when he came to the stadium before Saturday night's game, he was informed by Gonzalez that he would not start Sunday afternoon's game against Madison Bumgarner.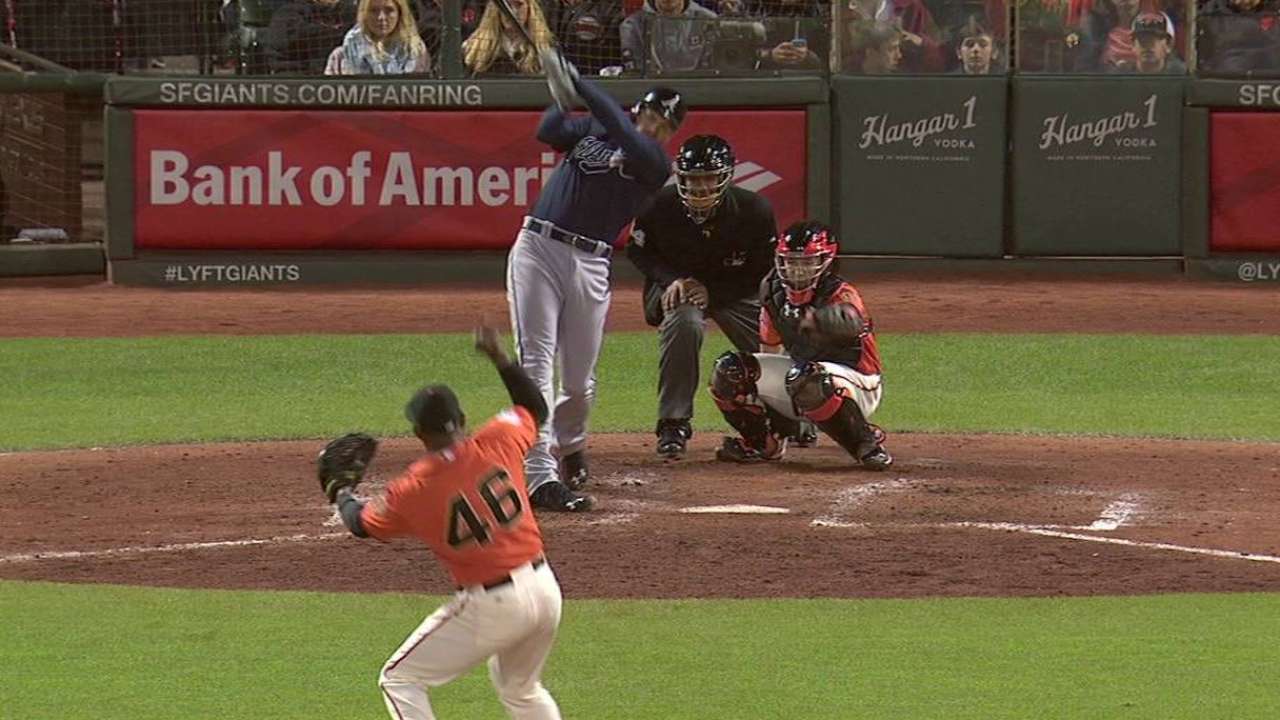 Gonzalez was simply trying to help Freeman escape the frustration he had felt while hitting .197 with a .557 OPS in the 17 games he had played dating back to May 12.
Though he accepted his manager's decision, Freeman was not exactly happy about being out of the Braves' lineup for the first time in 218 games -- a span that dated back to the day after Atlanta captured the 2013 National League East crown.
"He wants to play every day, but every once in a while, it doesn't hurt just to give him a little breather to get him going again," Gonzalez said.
Mark Bowman is a reporter for MLB.com. This story was not subject to the approval of Major League Baseball or its clubs.