Harrison to make first rehab start Wednesday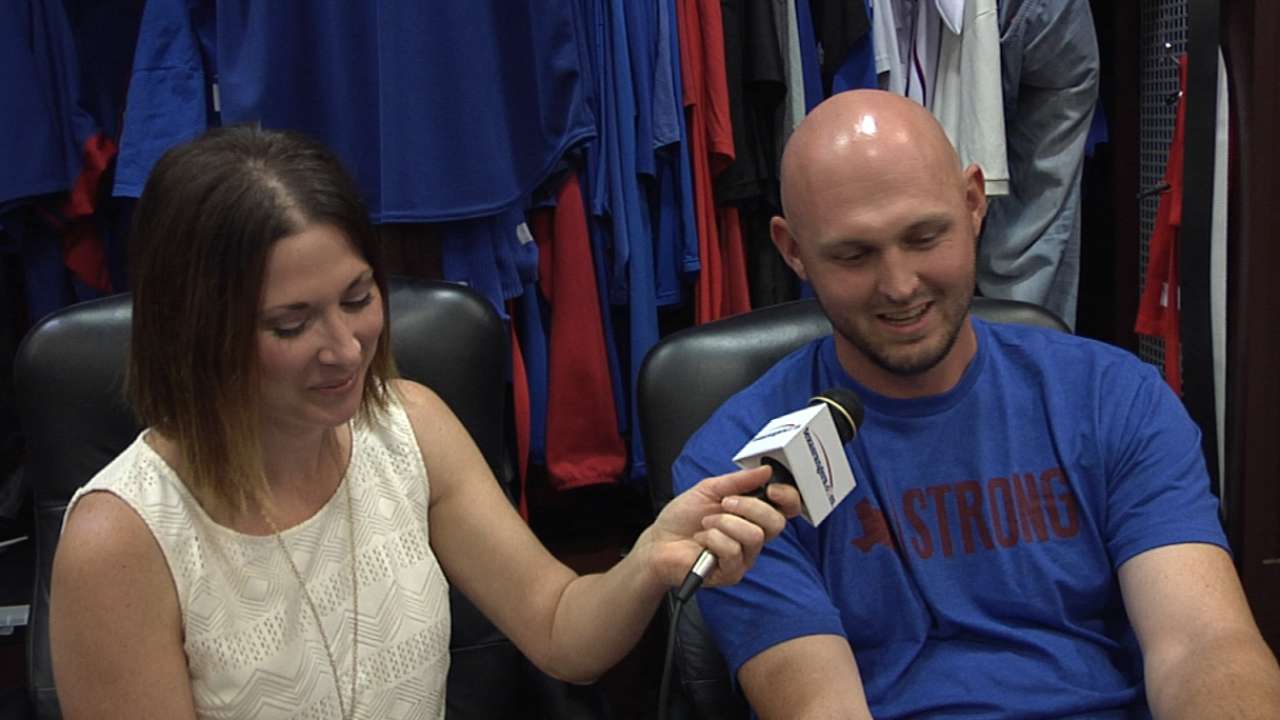 ARLINGTON -- Matt Harrison continues to move closer to returning to the mound for the Rangers, as the left-hander will begin a rehab assignment this week with the Triple-A Round Rock Express.
Harrison is trying to be the first Major League pitcher to come back from spinal fusion surgery, and he is pleased with how quickly he has progressed in his recovery. The original timetable for his return was more like late July. His worst fear was that there'd be no comeback at all.
"At the beginning of the year … I didn't think I would probably get on the mound again with the way I felt," Harrison said. "It's a blessing to be able to do this again. I've still got a little ways to go, but I see the light at the end of the tunnel at this point. I know I'm pretty close."
Harrison is set to pitch for the Express in Reno on Wednesday, then make another start the following Monday against Oklahoma City in Round Rock. He has already pitched four games in extended spring training this year.
"I feel great," Harrison said. "[There was] a big difference the last two games that I pitched out there, especially the last one. I felt like I maintained the whole five innings. I kind of picked up after the second inning, the velocity, made it through five no problem, felt good the next day, feel good today. The back is constantly getting better and getting looser. … I've gotten to the point where I'm actually letting the ball go."
Harrison was an All-Star in 2012, going 18-11 with a 3.29 ERA over 32 starts in one of the most productive seasons by a Rangers pitcher in recent history. But back problems derailed his career in 2013 and 2014, as he pitched only 28 innings.
Worth noting
• Josh Hamilton had the day off Sunday for the first time since joining the Rangers last week. He played in six consecutive games to begin his second stint with Texas, hitting .238 (5-for-21) with a double and two homers.
• Derek Holland (shoulder strain) is continuing his throwing program this week and is scheduled to have an MRI on Friday. If results are good, he'll begin throwing off the mound again.
Dave Sessions is a contributor to MLB.com. This story was not subject to the approval of Major League Baseball or its clubs.