Brewers put Davis on DL; timeline uncertain
Wagner officially called up from Double-A in corresponding move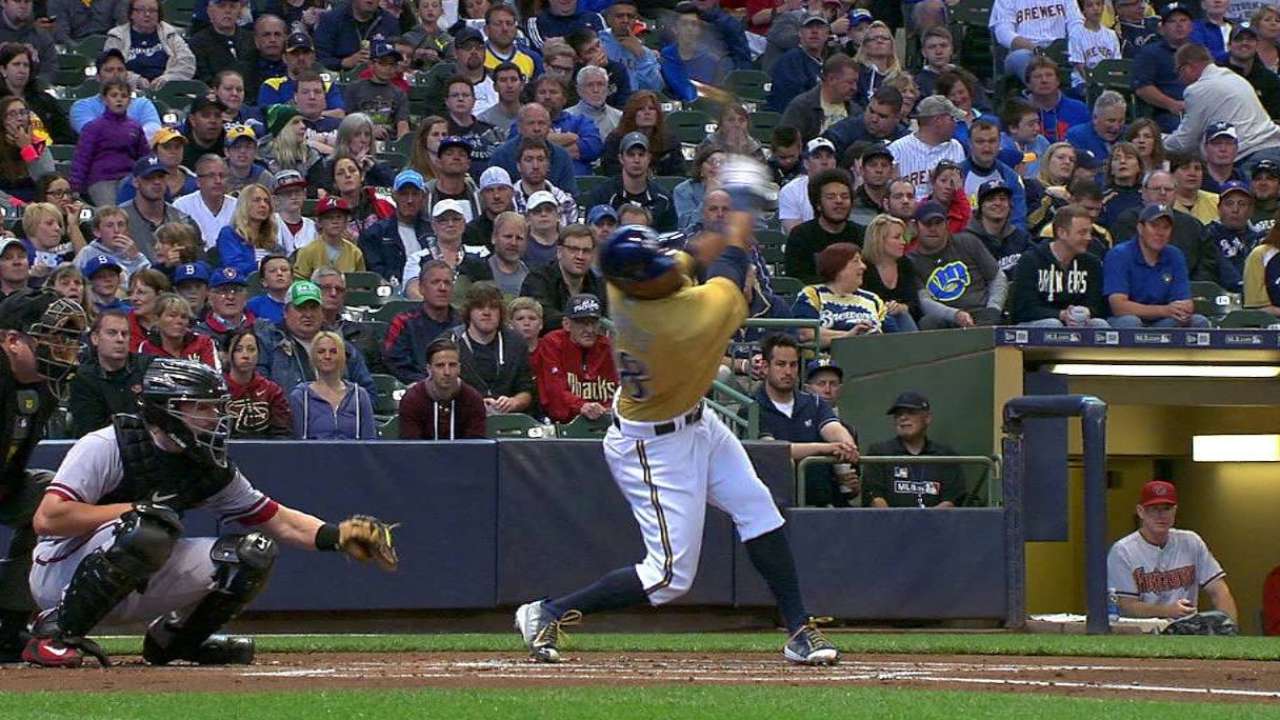 MILWAUKEE -- The Brewers placed left fielder Khris Davis on the 15-day disabled list Sunday with a torn meniscus in his right knee, but won't have a timetable for his return until Davis undergoes surgery on Tuesday.
"From what I understand, it's one of those where you know when you do the surgery," said Brewers manager Craig Counsell. "The doctor has to kind of make a decision [on how to best repair the damage]."
Counsell underwent a similar procedure during his own playing career, but said, "I had a pretty benign one. I think they're concerned about Khris' a little more."
Davis, whose knee was immobilized in a brace Sunday, became the fifth of the Brewers' eight Opening Day position players to hit the DL before the team played its 51st game. All eight of those starters have now missed at least one game with an injury, including first baseman Adam Lind, who was sidelined for the first time Sunday with discomfort in his troublesome back.
Starting pitcher Wily Peralta is also on the DL, sidelined 4-6 weeks by an oblique injury. Right-hander Tyler Wagner made his Major League debut on Sunday in Peralta's place.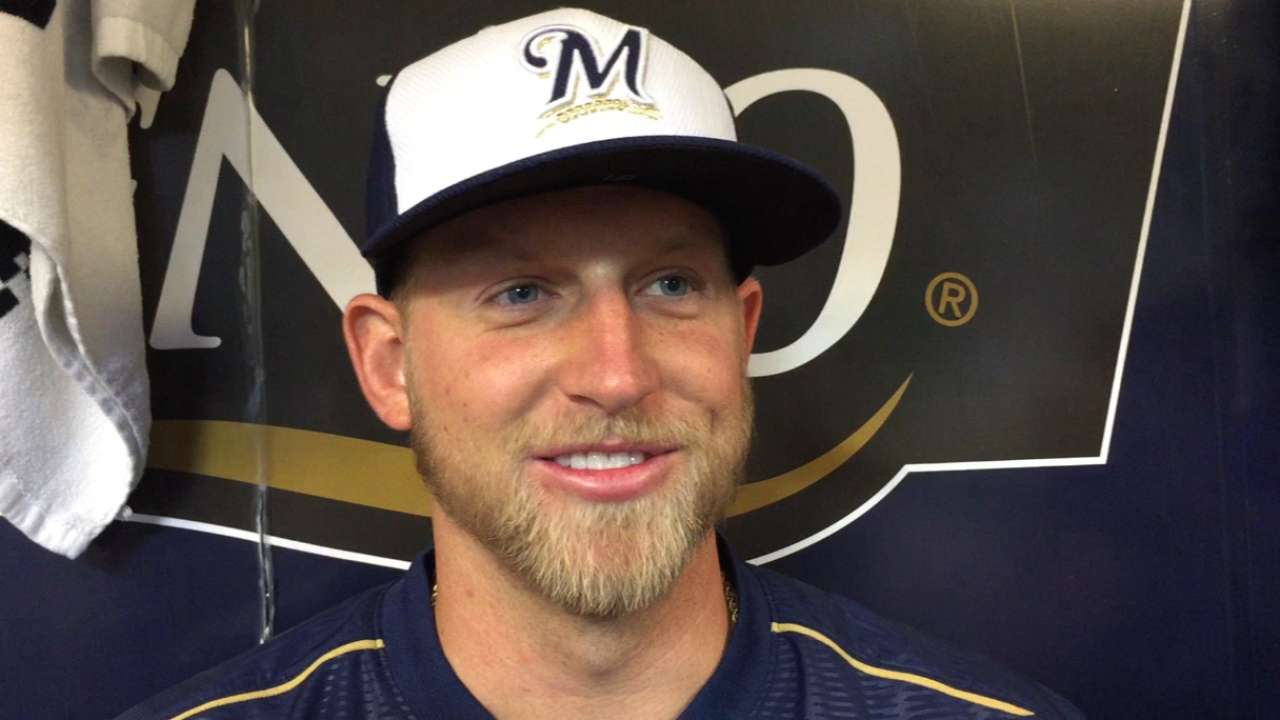 "I'm not going to complain about injuries. They happen, and it's an opportunity for the next guy," Counsell said. "That's how we have to look at it. Injuries, they're part of our game. Last year, we were fortunate. This year we're not. But you know they're coming, unfortunately, for all teams."
Eventually, the Brewers will probably promote another outfielder to take Davis' place, but for Sunday they used the opening to promote Wagner from Double-A Biloxi. Gerardo Parra started in left field, and utility man Elian Herrera was the top outfield backup.
The plan to restock the outfield for the longer-term, Counsell said, is related to the uncertainty surrounding reliever Will Smith, who will appeal his eight-game suspension during a meeting with Major League Baseball officials on Monday in St. Louis.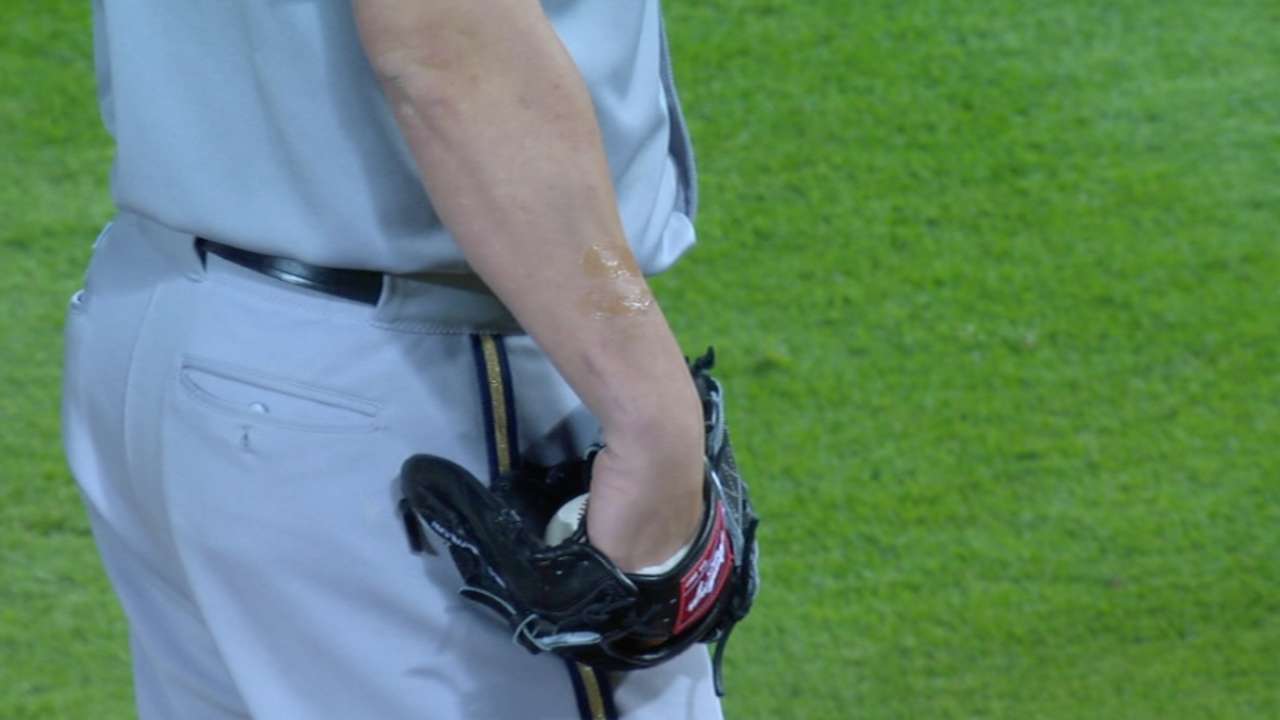 The best case for the Brewers is that Smith's suspension is reduced. But the timing of a ruling from MLB could be impacted by a similar hearing on Wednesday with Baltimore's Brian Matusz, who, like Smith, was suspended eight games for pitching with a foreign substance on his arm.
"I'm guessing those will be related," Counsell said. "They might hear both and then make a decision. I think that would be the logical thing to do. Otherwise, if you hear one and make a decision, it kind of prejudices the other one."
Smith will remain active until MLB renders its ruling, at which time the Brewers will have to play a man short. When that happens, the Brewers will weigh the current state of their relief corps and outfield, and decide where reinforcements are needed.
Adam McCalvy is a reporter for MLB.com. Follow him on Twitter @AdamMcCalvy, like him on Facebook and listen to his podcast. This story was not subject to the approval of Major League Baseball or its clubs.