Abreu out 2nd straight game with finger injury
White Sox slugger expects to be ready for Texas series after off-day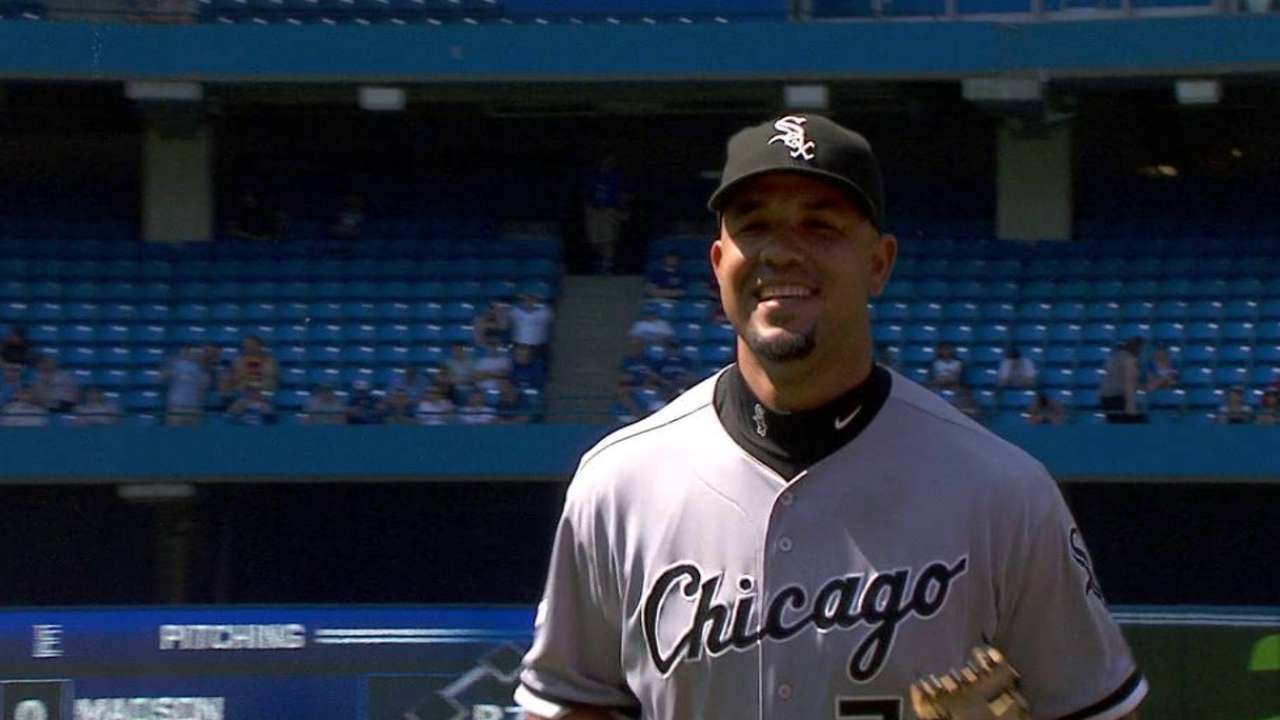 HOUSTON -- White Sox first baseman Jose Abreu remained sidelined with a swollen right index finger Sunday for the series finale with the Astros, the second game in a row he had missed.
"I feel much better today. I think the treatment the last two days and today have worked well for me," Abreu said via an interpreter. "I think with [Monday's off-day] and one more day of treatment, I will be ready to play in Texas.
"The last day everything was tough. I didn't hit, I didn't throw the ball. I think it was more discomfort for me when I was trying to throw the ball because I didn't feel the finger and couldn't have control of the throw."
A day after the Chicago batting order was shut out, Abreu's absence was not a welcome sight for the White Sox.
"Lineup-wise, you get a guy batting third who does a lot of damage, you definitely have a different mindset," said manager Robin Ventura. "Guys know they need to step up, and you need to fill in."
Ventura and Abreu confirmed there is no ligament damage or a fracture in the finger, which has sidelined the 2014 American League Rookie of the Year since the eighth inning of Friday's game.
Chris Abshire is a contributor to MLB.com. This story was not subject to the approval of Major League Baseball or its clubs.