Yost prefers both teams use DH in Interleague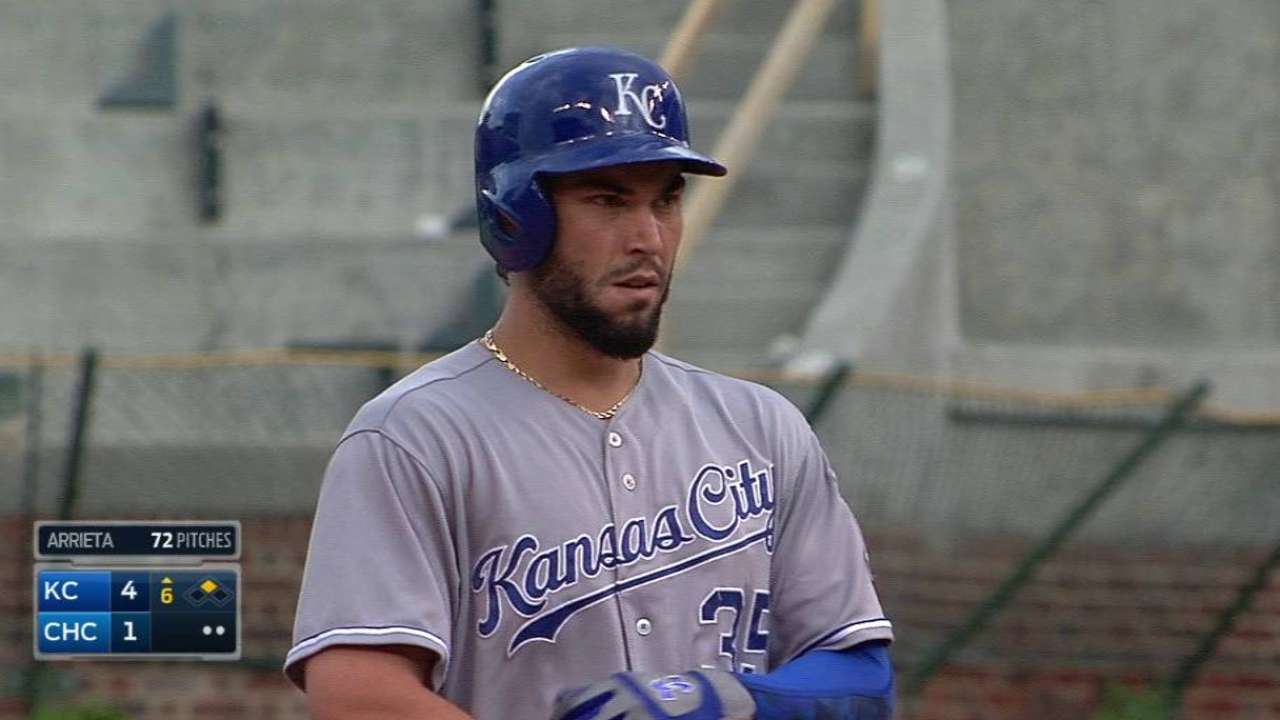 CHICAGO -- If Royals manager Ned Yost had his wish, both leagues would use the DH rule during Interleague Play regardless of what ballpark the game is played in.
"I would prefer that," Yost said. "I feel our teams are built for American League rules. I love the National League and the National League rules. But I think they should just make it all DH [in Interleague Play].
"If the Cubs come to Kansas City it doesn't hurt them. They take a guy off the bench and he's the DH. We come here and we have to take one of our best hitters and put him on the bench. We're not built for the National League rules so we're at a disadvantage."
Yost has nothing against the NL game.
"For me, I love managing the National League game because there's so much more strategy involved," he said. "The American League game, I love it, too, because it's easier to manage the game.
"I'm not so sure they shouldn't just throw the DH out for both leagues because the National League game is exciting. It's different."
In the meantime, Yost suggests just making the change to the DH during Interleague Play.
"I'm not talking about a big change where both leagues have to adopt the DH [permanently]," he said. "I don't see where that has to happen. But that's just my opinion."
Interestingly, the Royals excel playing against NL teams in NL parks. They were 8-2 last year.
"We do fine," Yost said. "But we always have to put a Billy Butler or a Kendrys Morales or a Eric Hosmer on the bench. Not the way our team is built. They don't have to sit one of their better players, but we do."
Jeffrey Flanagan is a reporter for MLB.com. Follow him on Twitter at @FlannyMLB. This story was not subject to the approval of Major League Baseball or its clubs.