Beltran wrapping up strong month with a bang
Yankees outfielder, who had a rough April, delivers go-ahead two-run HR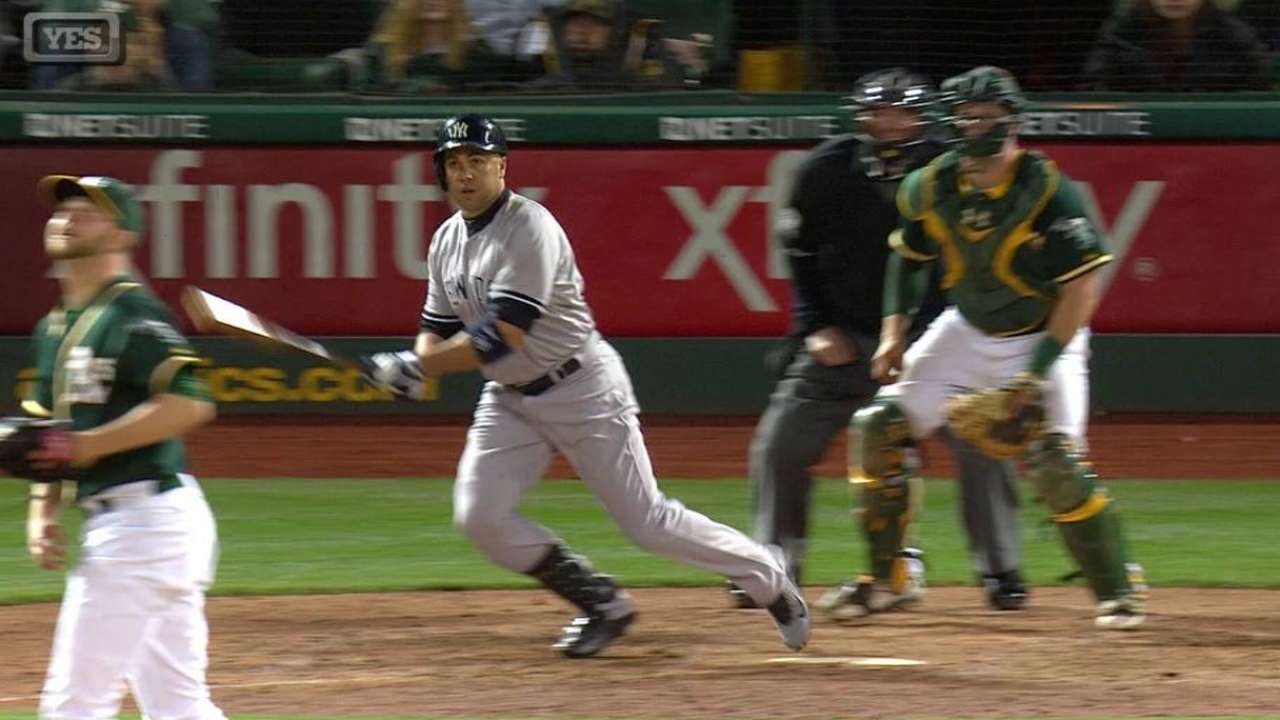 OAKLAND -- The Yankees never believed that they saw the real Carlos Beltran when he tried to play through a painful right elbow injury last season, and they certainly hoped that he still had more to offer than they saw in April.
This month's version of Beltran, however, agrees with the Yanks just fine. Beltran homered and drove in three runs as the Yankees defeated the Athletics, 5-3, on Saturday at the Coliseum, as the 38-year-old veteran charges to the end of the week in strong fashion.
"I'm not worried, man. I'm healthy. I feel good," Beltran said. "It's just part of baseball. Sometimes you start the season hitting .340. All of a sudden you get to a month where you hit less than .200. Everything is magnified when you just start the season slow."
That was the case in April, as Beltran posted just 11 hits in 68 at-bats (.162), an alarming sign considering the two years and $30 million remaining on his contract. The Yanks thought that a lingering illness might have had something to do with it, and so there was great relief to see him shake that off in May.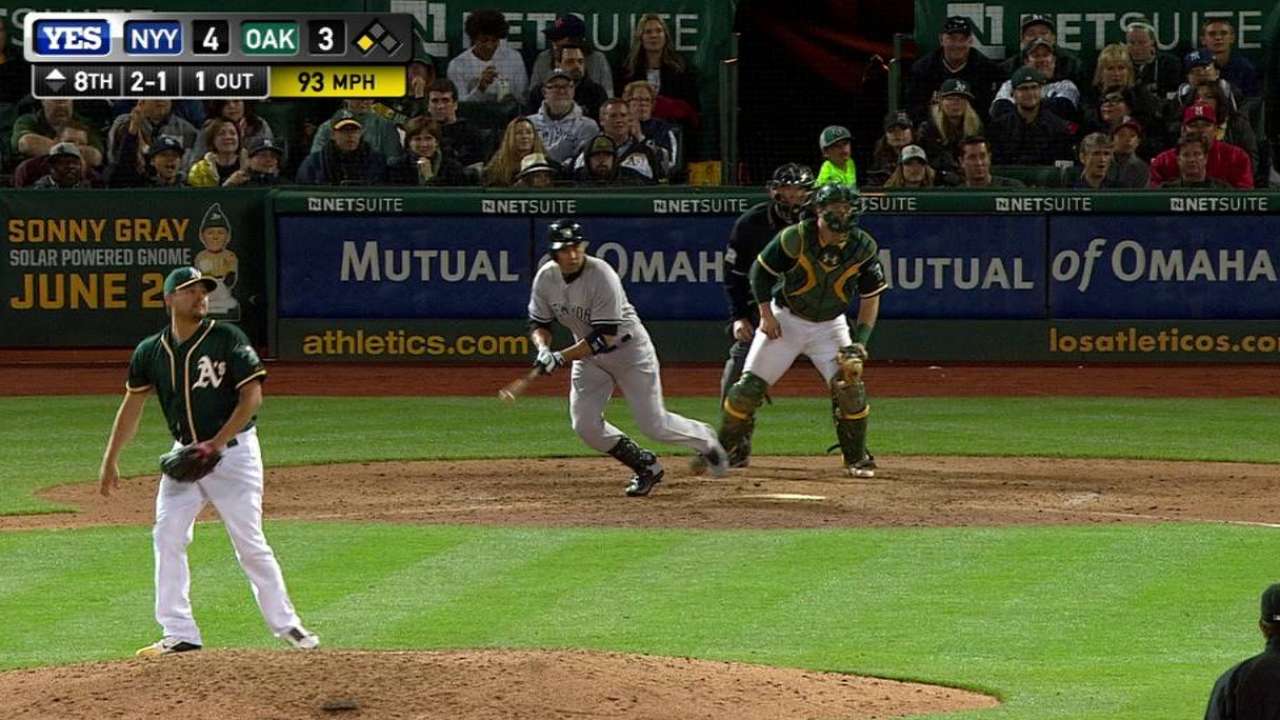 Beltran's 2-for-4 performance Saturday, including a go-ahead two-run homer in the sixth off A's right-hander Jesse Hahn, marked the 17th time in the last 18 games that he has hit safely. Beltran is batting .308 (28-for-91) with nine runs, seven doubles, four homers and 14 RBIs in 24 contests this month.
"His track record tells you he's going to come out of it, but there was frustration," manager Joe Girardi said. "It's just human nature to be frustrated in those situations, but he kept working at it and he had to battle some health things when he was sick. I think he's at full strength now, and you're seeing Carlos."
Beltran said that he has made some small adjustments since April, but they were more of the mental variety than the mechanical.
"I just have been more aggressive," Beltran said. "Sometimes I [can] be too passive up there at the plate. I've just got to go out there with the mentality to hit. Sometimes I just go being too patient. That puts me in the hole."
Whatever the reason, Beltran is pleased to be seeing better results.
"At the end of the day, you've got to take things month by month," Beltran said. "You can't really judge your season based on one month. You have to come to the ballpark every day with the mentality of just working in the cage, working on the things you've done in the past that have given you success."
Bryan Hoch is a reporter for MLB.com. Follow him on Twitter @bryanhoch, on Facebook and read his MLBlog, Bombers Beat. This story was not subject to the approval of Major League Baseball or its clubs.