Lincecum tips cap to Braves as streak ends
Giants starter allows four runs; stretch of home scoreless innings snapped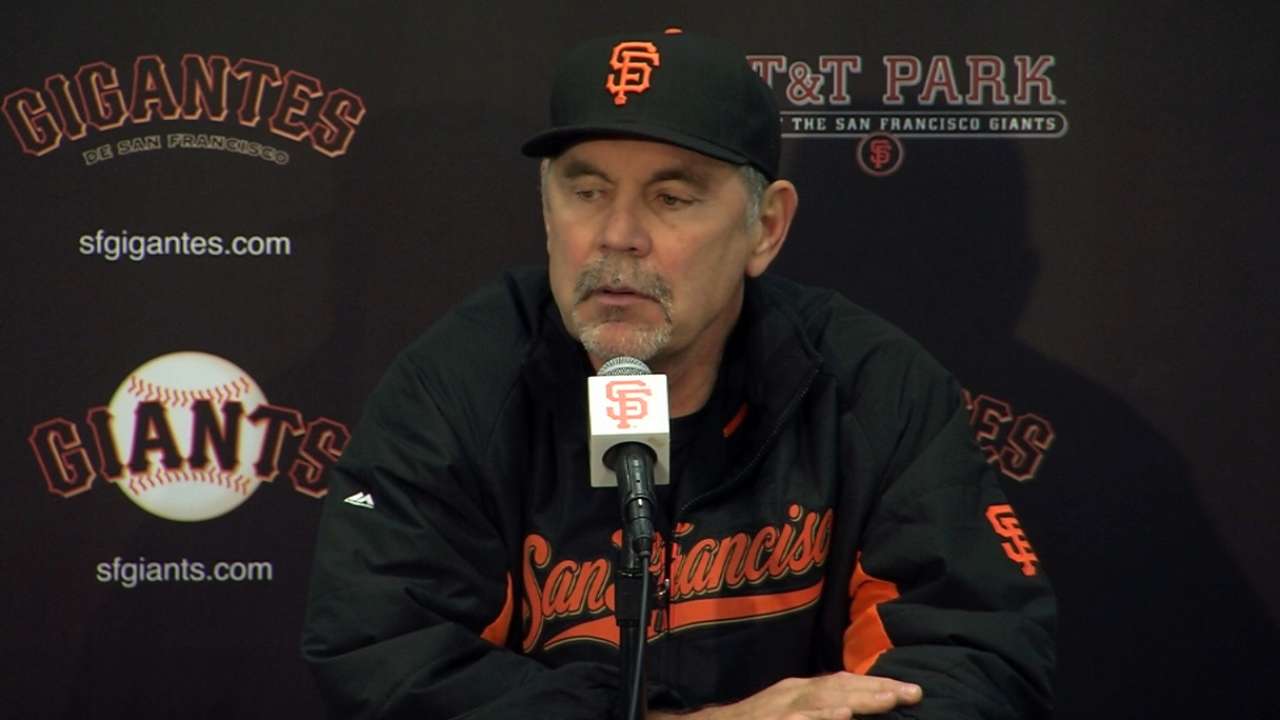 SAN FRANCISCO --- In a month like May has been, in a stretch like Tim Linceum has experienced, the cliches to explain his and the Giants' performance in Saturday's 8-0 loss to the Braves will have to suffice.
Lincecum entered with the eighth-lowest ERA (2.56) in the National League and a 23-inning home scoreless streak. He left Saturday after 4 1/3 innings in which he allowed four runs on eight hits; his streak ended in the second inning.
"Those guys put some good swings on some good pitches," said Lincecum (5-3, 3.00). "At that point, you have to tip your cap. At the same time, they had me working out of the stretch a lot, taking an extra base as well. Stealing a couple of bases definitely put some pressure on me and I had to make better pitches in those scenarios. They put some pretty good swings on some pretty good pitches, I thought."
In three of the five frames in which Lincecum appeared, the leadoff hitter reached base safely and scored each time.
"Just constantly being put in the pressure cooker," he said. "... They were doing a good job of hitting it in that gray area where no one can get to it. Like I said, I have to tip my cap to them today."
Shortstop Brandon Crawford said the team remains just as confident in their former Cy Young winner as ever, and any analysis of Lincecum's start should start and end at the realities of a baseball season --- even for a team that's as hot as any in the Majors.
"Everybody's going to have games like this," said Crawford, who was 1-for-4 with two strikeouts. "[Lincecum] will bounce back. ... It's just baseball. It's a long season and there's going to be games like this. I think it's a mark of a pretty good team when it doesn't happen that often."
The Giants are one win away from their first 22-win month since June 1954 --- and they still have Sunday's series finale to do it.
Willie Bans is a contributor to MLB.com. This story was not subject to the approval of Major League Baseball or its clubs.