Defensive miscues add up in loss to Texas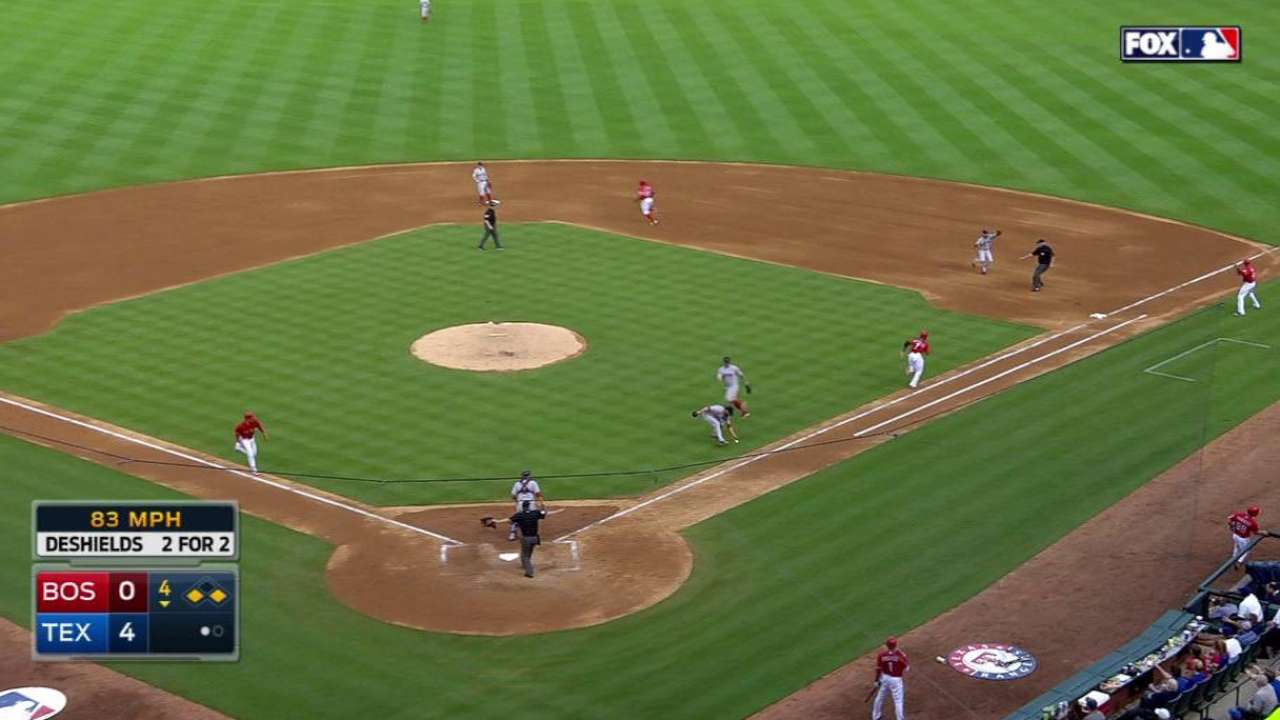 ARLINGTON -- Three errors show up in the Red Sox box score after an 8-0 loss to the Rangers on Saturday, but the defensive miscues went far beyond that.
It started in the first inning, when an Elvis Andrus grounder took a rough hop past Red Sox third baseman Pablo Sandoval. The ball rattled into the right-field corner, and Hanley Ramirez had a hard time handling it while Rangers leadoff hitter Delino DeShields scored from first to make it a 1-0 game.
The story never changed and only got longer.
"That was not a good game," manager John Farrell said. "I thought we were tentative on defense."
The Rangers took full control with a four-run fourth inning that was created not with big hits, but numerous mistakes on Boston's part.
With two runners on and no one out, Leonys Martin's soft line drive to left field dropped in front of Ramirez, who appeared hesitant to attack the ball with runners on base. Farrell called Ramirez's transition to the outfield, "a work in progress."
Robinson Chirinos followed by hitting a double over Rusney Castillo's head after Castillo misjudged the ball off the bat and couldn't recover. Starting pitcher Wade Miley made an error of his own when his toss to home plate was off the mark and allowed runners to advance.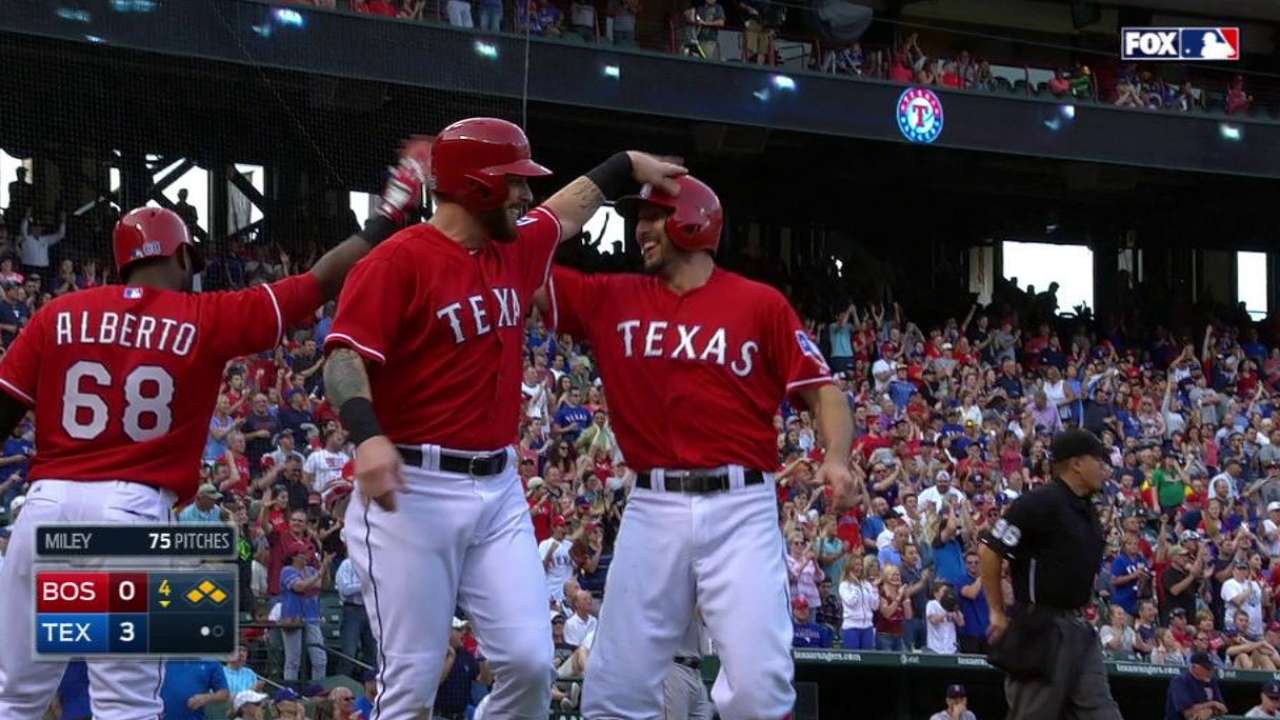 The other instances throughout the night were almost too numerous to list -- Brock Holt skipped a throw from shortstop to first base, and Mike Napoli couldn't come up with it. Holt made another error in the seventh when an errant relay throw allowed Martin to take third after hitting a double.
"We played terrible," second baseman Dustin Pedroia said. "No energy. That was bad."
The Red Sox didn't look much better at the plate. Rangers rookie Alex Gonzalez had a no-hitter through five innings in his Major League debut until David Ortiz broke it up with a double.
"Offensively against a first-time starter, you don't take anything away from him, you don't take anything for granted," Farrell said. "We got into some hitter's counts, and he had some action where he put some balls into the ground, but still, that was not a good display of baseball."
The ugly loss returns the Red Sox to questions that are becoming all too familiar: How do they hone energy, and how do they develop consistency? Boston, though still well within striking distance in the American League East, has lost five of its past six and sits in last place.
"We have to continue to prepare, and that's what it goes back to," Farrell said. "That's the one thing that we do have control over, each guy going out to the job he's capable of, and then collectively we've got to turn this thing around."
Cody Stavenhagen is an associate reporter for MLB.com. This story was not subject to the approval of Major League Baseball or its clubs.