Quality effort by Harang ends in another loss
Right-hander allows two runs, but felled by a lack of offense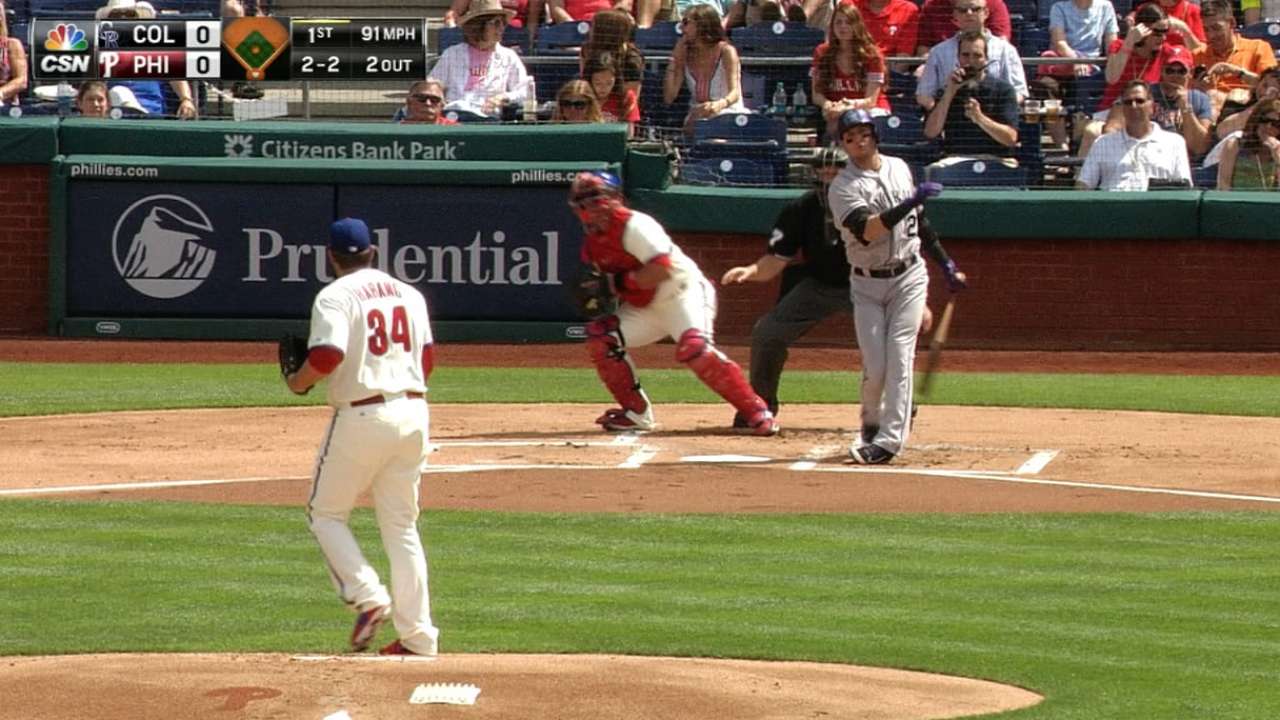 PHILADELPHIA -- Control in baseball has two meanings.
When it comes to putting a pitch where he wants to, Aaron Harang has control. Of the 109 pitches he threw Saturday in the Phillies' 5-2 loss, 74 were for strikes and for the first time this season, Harang didn't issue a walk. And he controlled his pitches in the zone, allowing just four hits and two runs in six innings while striking out seven.
But when it comes to the defense behind him and run support, Harang has zero control. This is something the veteran has come to accept over his 14 seasons in the Majors.
"You can't really go out and try to change too much," he said. "You've got to go out and keep doing what you can do. You've got to do what you can do to contribute to the team. Things will eventually change and the numbers will show the overall outcome of your season."
The numbers to which Harang were referring are his season marks, which are far better than anyone would expect a pitcher with a losing record to have at the end of May. Despite his 4-5 record, Harang has an ERA of 2.02 and is striking out more than 6.5 batters per nine innings. In six May starts, Harang never allowed more than two earned runs in a game but the Phillies won just two of those outings.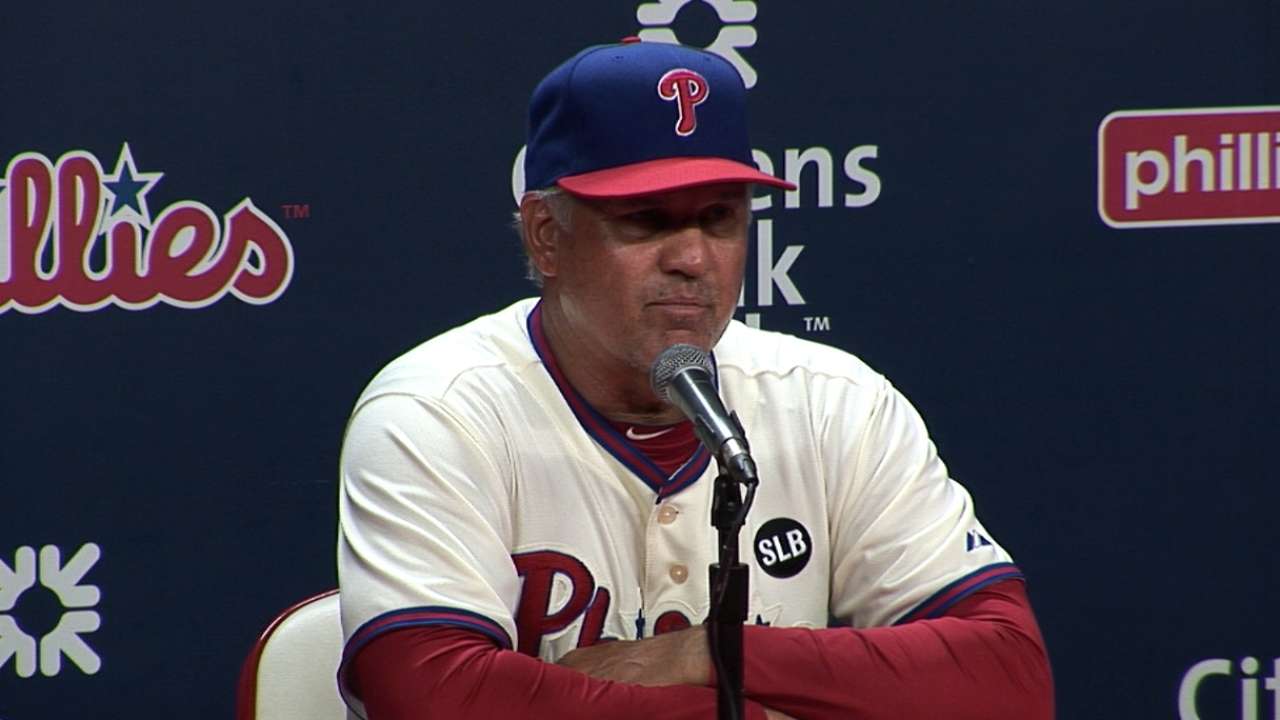 Though Harang admitted that this can be frustrating, he is accustomed to this. When Harang was younger and just coming into his own as a starter in Cincinnati, his team was rebuilding just as the Phillies are now. One thing he learned over that period was that having "ups and downs" is a natural part of baseball. Thus, Harang said he doesn't think about his win-loss record or things that are out of his control.
Harang's attitude on getting through tough situations can be summed up by how he reacted to his early adversity Saturday. Harang entered play Saturday as the best in the National League in home run prevention among starting pitchers, having allowed just two home runs all season. But he gave up two home runs in the second inning alone against the Rockies.
He thought he made good pitches on both of the home runs, and when he went back and watched the tape, it confirmed his suspicion. But even though the pitches were where he wanted them, Harang said he understood why the balls were hit as well as they were.
"Once I let go of the ball, it's kind of out of my control," Harang said.
Nick Suss is an associate reporter for MLB.com. This story was not subject to the approval of Major League Baseball or its clubs.