Brantley not letting soreness take him off field
'Keeping him out there is so big for us,' Francona says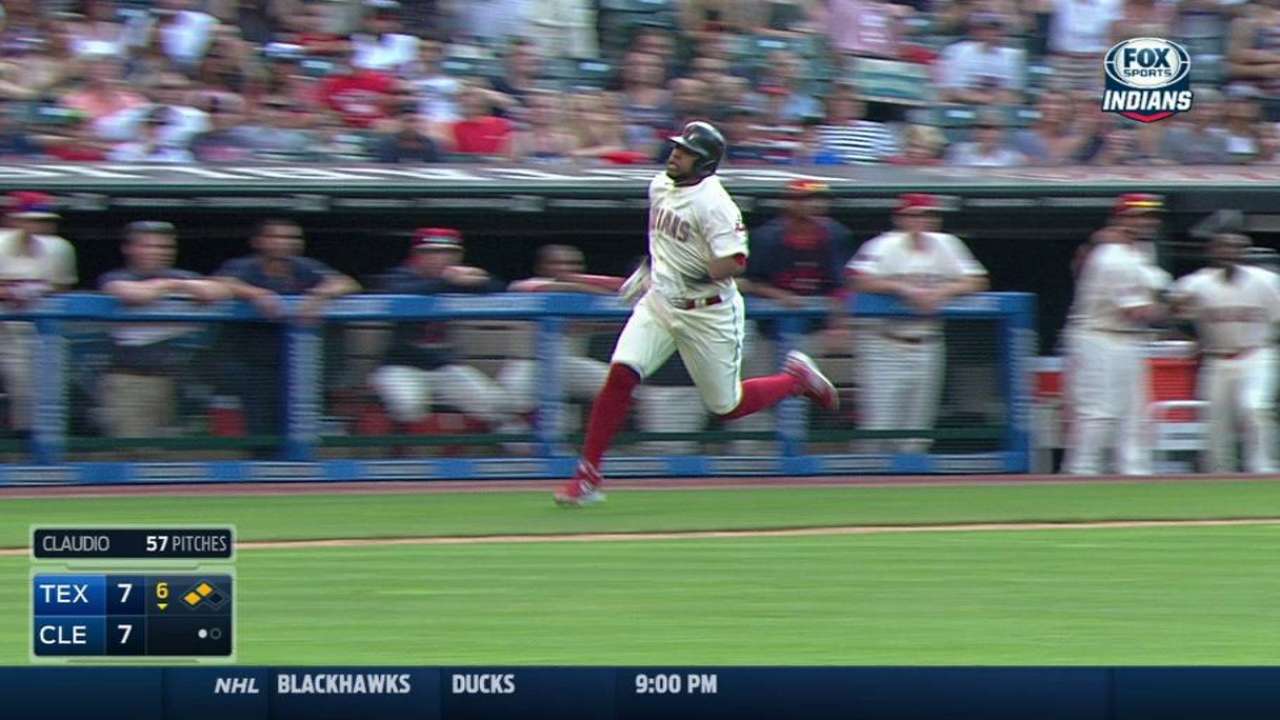 SEATTLE -- There have been moments in recent games when Michael Brantley has not looked like himself. Whether it's been running at a slower pace up the first-base line or taking an awkward swing, the Indians' outfielder has not appeared to be at full strength.
Brantley dealt with back problems during Spring Training and in again in April, and Indians manager Terry Francona indicated that the outfielder might still be fighting the issue.
"I would think, as you get to where you're playing 20 in a row, everybody starts to feel stuff," Francona said. "I don't think he's really comfortable talking about it, because I think he feels like, 'Hey, if I'm playing, I'm playing.' I think he's done a good job with it.
"I don't want to put words in his mouth, but he hasn't been complaining about it. But, I'd bet you he does feel it sometimes. He's a tough kid."
In the first inning of Friday's game, Brantley grounded into a 4-6-3 double play and appeared to run up the line at a more gradual pace than usual. Francona said he has discussed the situation with Brantley, stressing to the outfielder that it is OK to choose times to play it safe.
"He tries to pick his spots a little bit," Francona said. "We've talked about it a little bit and I've actually probably encouraged it. One of the things I think every manager loves is when a guy just runs down the bases like their pants are on fire. But, we've actually talked, because keeping him out there is so big for us. Having him just keeping an eye on things, I think makes some sense."
Worth noting
• Outfielders Ryan Raburn and David Murphy have developed into a formidable platoon for the Tribe. Combined, the duo was hitting .310 (54-for174) with five homers, 15 doubles and 24 RBIs, entering Saturday. The right-handed-hitting Raburn had a .349 average in 63 at-bats against lefties and the lefty-swinging Murphy had a .313 average in 99 at-bats against righties.
"I know you can't just say they're one player, because they're not," Francona said. "But, they're sort of a complementary [pair]. They don't have a ton of at-bats against the other split, and they have been really good when they're playing."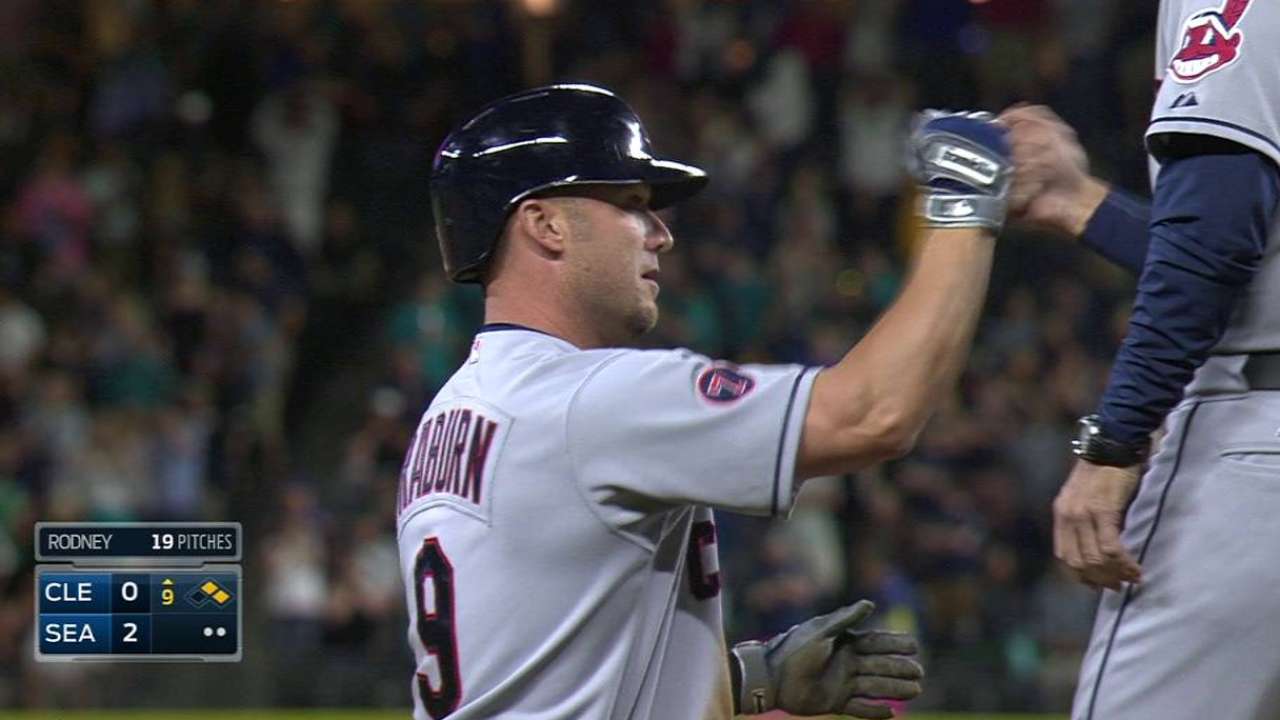 • Second baseman Jason Kipnis headed into Saturday's action with 49 hits in May. With one more hit, he and starter Corey Kluber (60 strikeouts this month) will become only the second set of teammates since at least 1914 to have 60 strikeouts and 50 hits in the same month. The only teammates to achieve that feat are righty Bobo Newsom and first baseman George McQuinn, who did so in August 1938 for the St. Louis Browns.
• First baseman Carlos Santana is on target for arriving in Seattle on Saturday night, following the birth of his first daughter on Thursday morning back in Cleveland. Santana, who is currently on baseball's paternity list, is scheduled to be activated and in the lineup for the Indians on Sunday.
Jordan Bastian is a reporter for MLB.com. Read his blog, Major League Bastian, follow him on Twitter @MLBastian and listen to his podcast. This story was not subject to the approval of Major League Baseball or its clubs.