Run support for Quintana difficult to locate
White Sox lefty fans 7 in 6 1/3 innings, dealt slim margin for error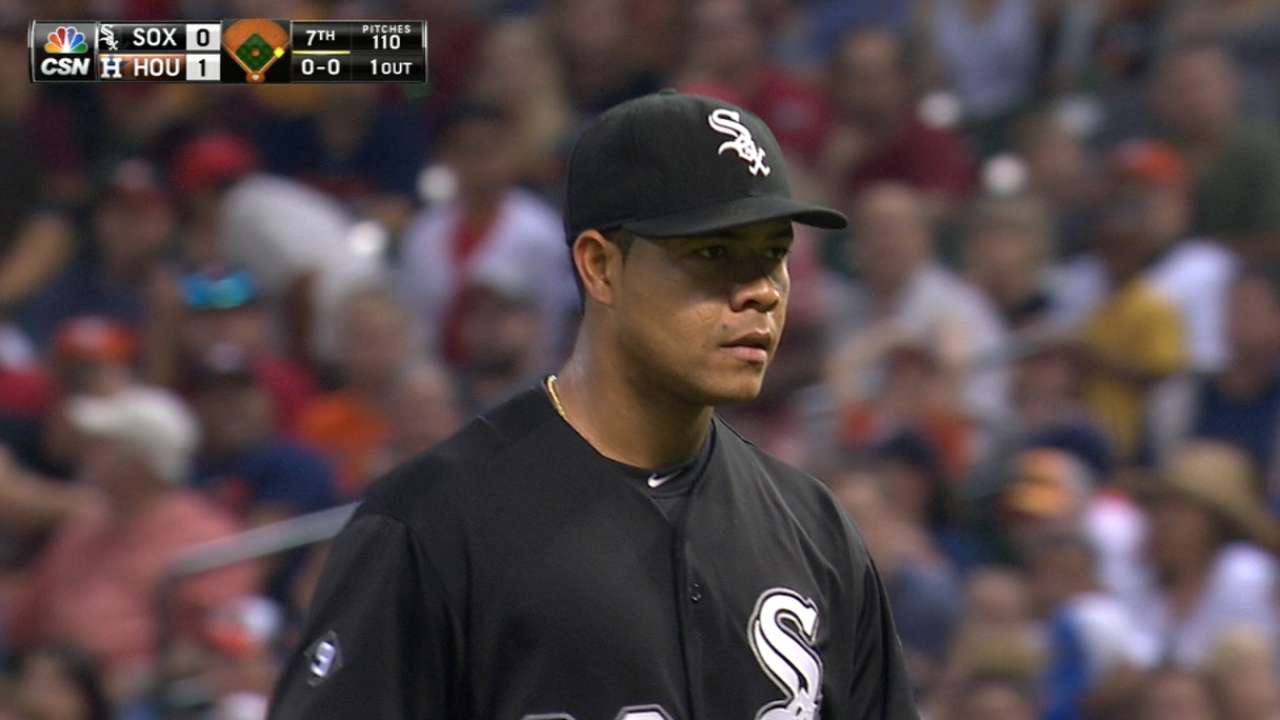 HOUSTON -- "Hard-luck loss" might not be a strong enough term for the decisions handed to White Sox starter Jose Quintana at this point. It's practically the theme of his career.
The lefty turned in a strong one-run performance in Houston's 3-0 victory on Saturday, foiled only by the White Sox offense's struggles, a close play at the plate and his counterpart Dallas Keuchel's brilliance.
Quintana (2-6), as has been the case many times in his career, was on the wrong side of the decision, taking a loss on a day when he went 6 1/3 innings and struck out seven over 110 pitches (72 strikes).
The White Sox have now lost seven games Quintana has started this season. They've scored a total of nine runs in those contests.
"That's hard, man. I feel sometimes frustrated because we don't get runs, but I know the hitters every time try to do their best," he said. "I don't have control about that. But everybody here tries to do their best for us.
"We have to keep going. One day, that's going to change."
It's not lost on the dugout, either. Manager Robin Ventura said he has no explanation for the lack of run support, no matter the outing his starter turns in.
"I don't know if you can put a finger on it. It's unfornuate because he always gives you a chance," Ventura said. "He doesn't dwell on it. He's just ready for the next opportunity and he's just a gamer. He'll go out there against anybody at any time.
The Astros pushed across their lone run off Quintana on a sacrifice fly in the fourth inning, when Preston Tucker barely beat a laser throw from outfielder Melky Cabrera that catcher Geovany Soto couldn't handle.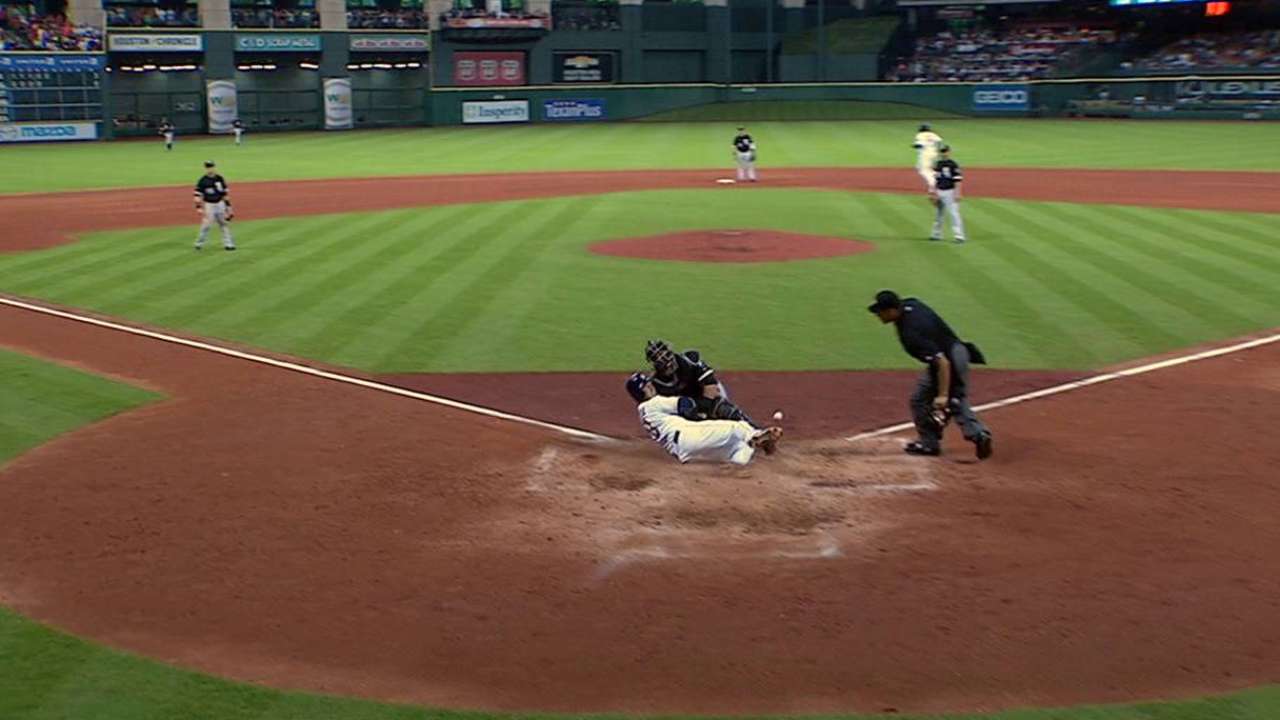 "It's a close game, a close play," Quintana said. "The situation, that happens. Soto wanted to take the ball and get the out, but that's going to happen sometimes. "
That was the margin for error the southpaw was working with Saturday, when a play like that was ultimately all the runs the Astros needed. But Quintana approached Keuchel's mastery of the Chicago lineup more as a motivational tool than a pressure cooker.
"When I see [Keuchel pitching well], I tried to continue to get zeros all of the innings and wait for the hitters to come back in the game, with one or two runs," he said. "But today we had a hard game."
Despite getting roughed up in a few outings, Quintana has easily become a solid middle-of-the-rotation guy in a burgeoning White Sox staff at a time when the bullpen desperately needs some rest during this long road trip.
The Colombian native may have been saddled with the loss Saturday, but he's put Chicago in an enviable position almost every time out, allowing two or fewer runs in seven of his 10 starts this season. After the latest tough-luck loss, it's fair to say it's the offense's turn to return the favor.
Chris Abshire is a contributor to MLB.com. This story was not subject to the approval of Major League Baseball or its clubs.