V-Mart, Avila making headway in rehab process
DH to begin working out with club on Tuesday; catcher needs to build up innings behind dish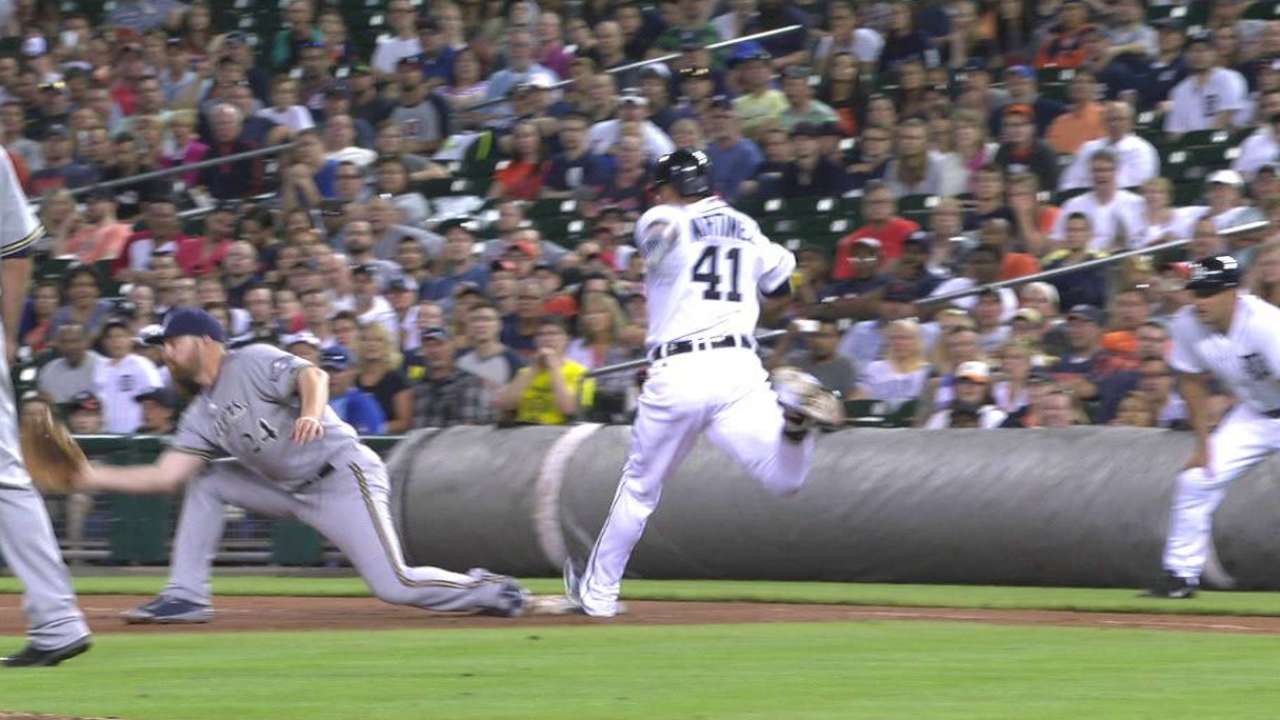 ANAHEIM -- Tigers manager Brad Ausmus got an injury update on Victor Martinez by texting Martinez himself.
"He said he's had three good days in a row," Ausmus said Saturday night before the Tigers played the Angels. "He did have an exclamation point."
At this point, it's encouraging news, though it doesn't necessarily mean Martinez is on the verge of a return from the lingering soreness in his left knee that left him limited on the basepaths and unable to get much strength behind his left-handed swing.
Martinez is expected to join the Tigers when they return to Comerica Park on Tuesday. He can work out with the team at that point, but a return to action is still a ways off. Martinez's workouts at home in Florida over the course of this week have not involved picking up a bat. That's by design, but it'll end shortly.
The Tigers have missed Martinez's bat against lefties this week, scoring just one run over the previous three games against left-handed starters.
Martinez isn't the only injured Tigers position player reporting improvement.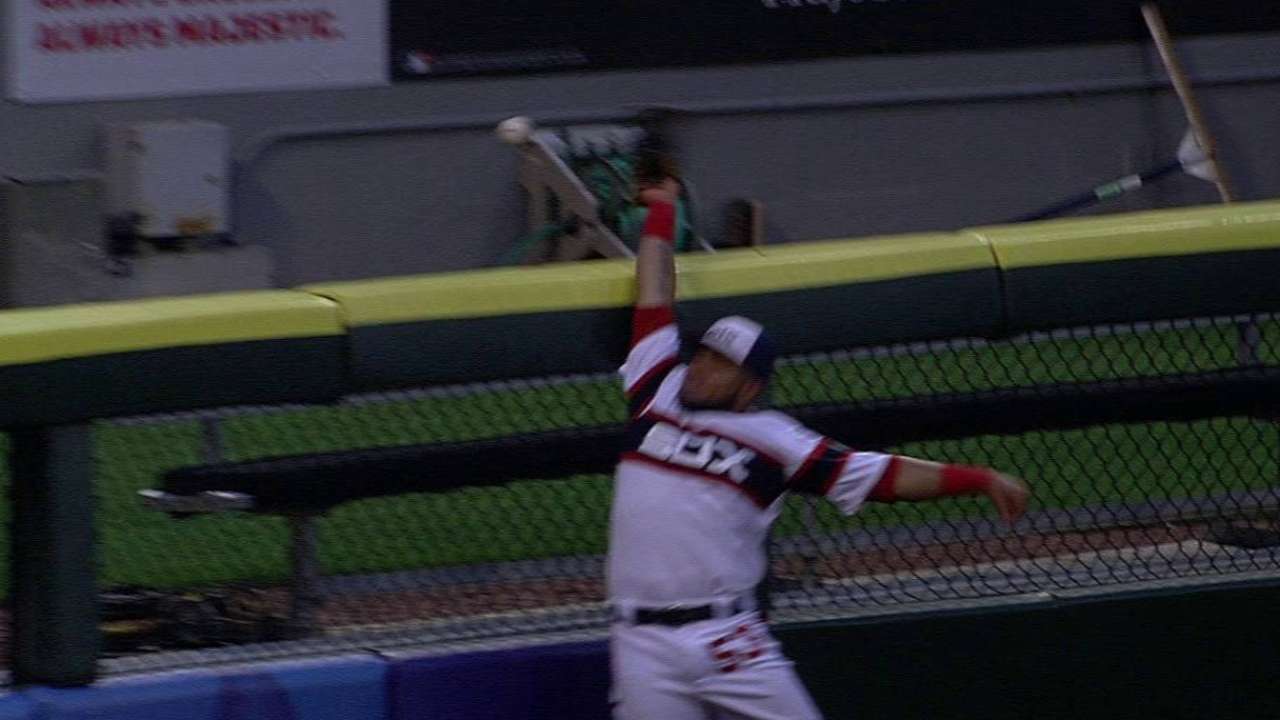 "Alex [Avila], I texted him yesterday," Ausmus said. "He says he feels great."
Avila, who was diagnosed earlier this month with a loose body in his left knee, has spent the last couple of weeks rehabbing to strengthen the muscles around the knee after follow-up opinions raised doubt about a loose body that would require surgery to clear out. The workouts have apparently gone well.
"It's possible he'll start baseball activities when we return to Detroit," Ausmus said.
Avila will likely need some sort of game work before returning from the disabled list, either in a simulated setting or more likely a Minor League rehab assignment. It's not so much about the at-bats as the innings behind the plate.
"I would imagine he's going to have to go play a few games," Ausmus said. "I wouldn't think it would be terribly long. I don't think he has to go down there for two weeks or anything like that. Just play a handful of games, probably build him up in terms of catching a little bit, make sure he can catch without any issues."
Meanwhile, Alfredo Simon is expected to join the Tigers on Tuesday and start that night's series opener against the A's at Comerica Park, according to Ausmus. It's the same team Simon was scheduled to face Wednesday on the road before his father's health took a turn for the worse. Simon went on the family emergency leave list that day. His father passed away earlier this weekend.
Jason Beck is a reporter for MLB.com. Read Beck's Blog, follow him on Twitter @beckjason and listen to his podcast. This story was not subject to the approval of Major League Baseball or its clubs.