Laboring Lohse left searching for answers
Veteran's ERA balloons to 6.50 after loss to D-backs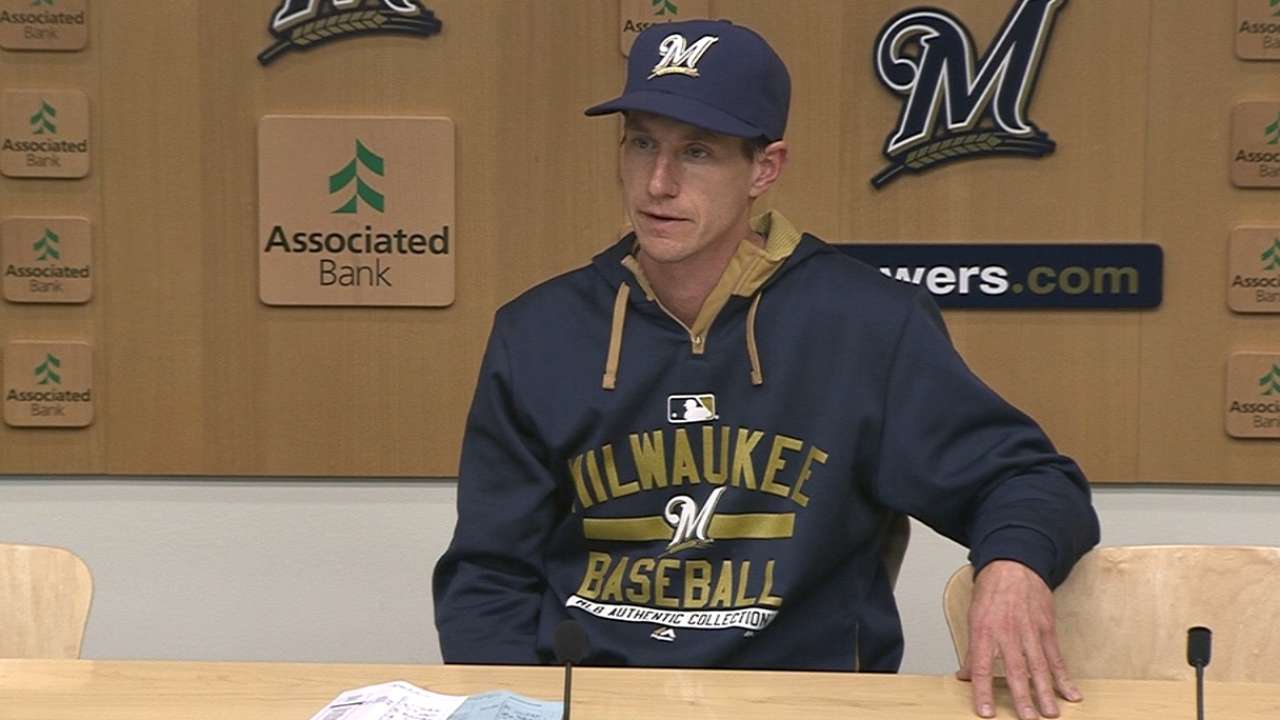 MILWAUKEE -- Just when Kyle Lohse was feeling right again, Saturday's outing went all wrong.
A veteran known for working fast and throwing quality strikes, Lohse did neither in a 7-3 loss to the Diamondbacks at Miller Park in which he surrendered more hits (11) than he recorded outs (10). Lohse was charged with seven earned runs in 3 1/3 innings to boost his ERA to 6.50 through 11 starts.
"He's not the aggressor right now," manager Craig Counsell said. "It's like he's playing defense the whole game."
Lohse cited a simple solution: "Getting back to doing what I do." But just how to achieve that is more complicated. It's also quite urgent, considering the Brewers' No. 2 starter, Matt Garza, is similarly slumping, and that No. 3 starter Wily Peralta is sidelined indefinitely with a strained oblique.
A pair of errors -- one charged to Lohse himself and another to catcher Martin Maldonado -- contributed to three Arizona runs in the second inning, and the long ball burned Lohse again in the third and fourth. Slugger Paul Goldschmidt hit a pair of home runs, including a towering, three-run homer on a down-the-middle fastball in the fourth inning that ended Lohse's outing.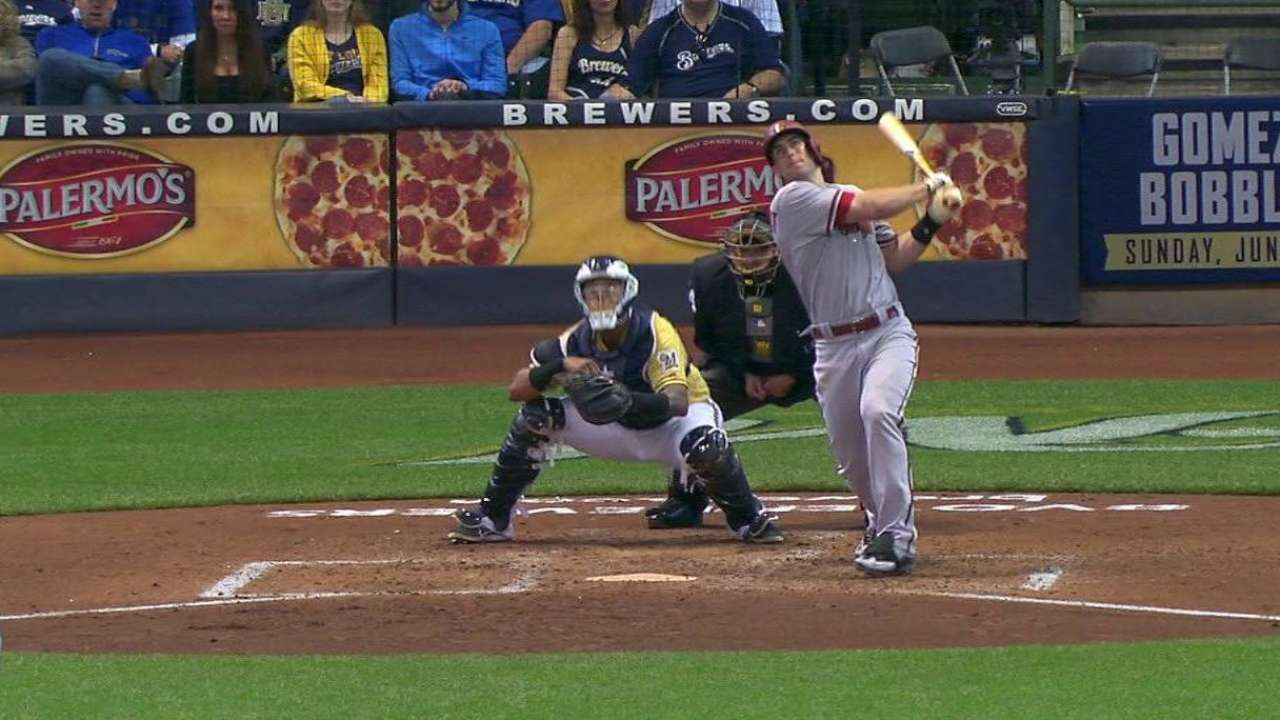 He has surrendered 13 home runs this season, including at least one in nine of his 11 starts. Last season while Lohse was going 13-9 with a 3.54 ERA, he allowed a homer in only 15 of 31 starts.
"I had four or five starts there that were either good or felt like they were really close to being good, and then you take a huge step backwards today with a lack of command and not getting ahead of guys," said Lohse, who was suffering from the same energy-sapping illness that struck other Brewers starters of late. "It was pretty much doing the opposite of everything that makes me successful."
Said Counsell: "We have to look at how we can get him better because it's not working right now."
What are the options, besides continuing to pitch Lohse every fifth day?
"I'm not sure. I don't know if sitting down makes that any better," Counsell said. "To me it's, 'get out there and get on the attack.'"
The loss, Milwaukee's seventh in a row, was also marked by a serious knee injury to left fielder Khris Davis. The Brewers fell to 16-34, matching a franchise record for losses through 50 games set in 1970 and '72.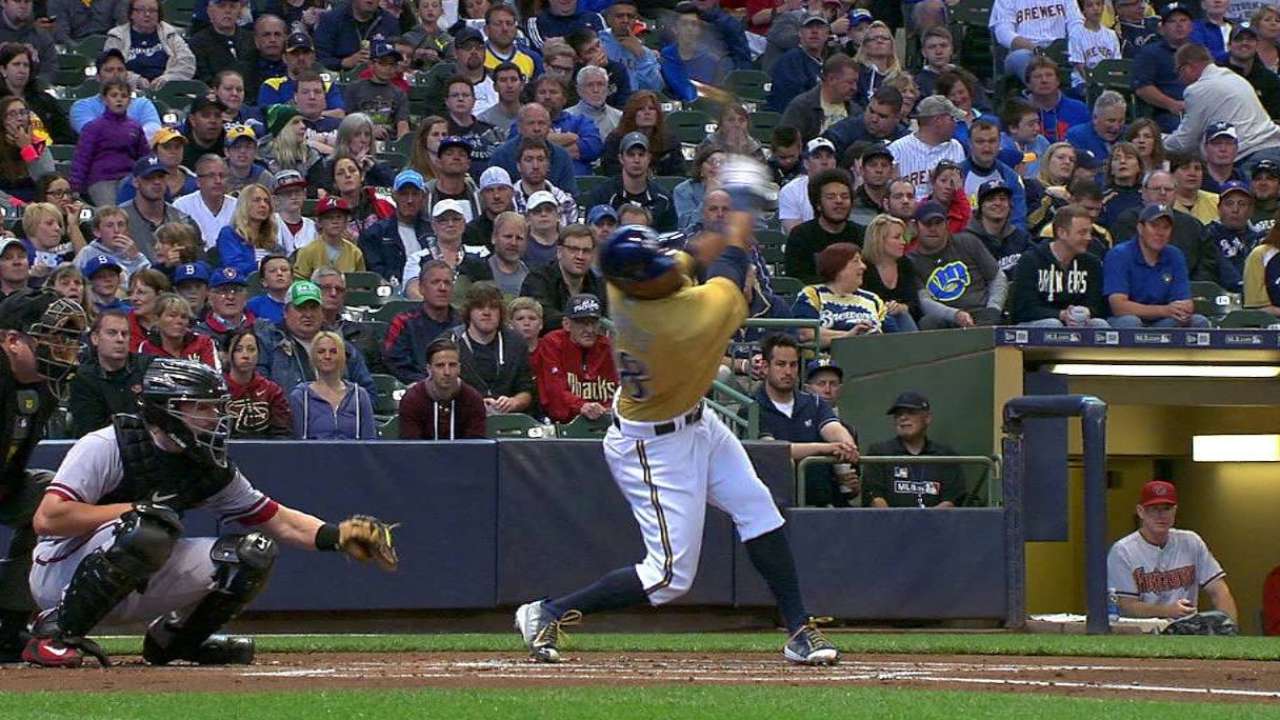 "We've been in a really tough stretch here," Lohse said. "Put it on myself, the starters. We have to get it done better. We have to give the team a better chance. I didn't really give us much of a chance today. We have to do the little things we normally do and try to get things going back the right way."
Adam McCalvy is a reporter for MLB.com. Follow him on Twitter @AdamMcCalvy, like him on Facebook and listen to his podcast. This story was not subject to the approval of Major League Baseball or its clubs.