Former Cubs shortstop Merullo dies at 98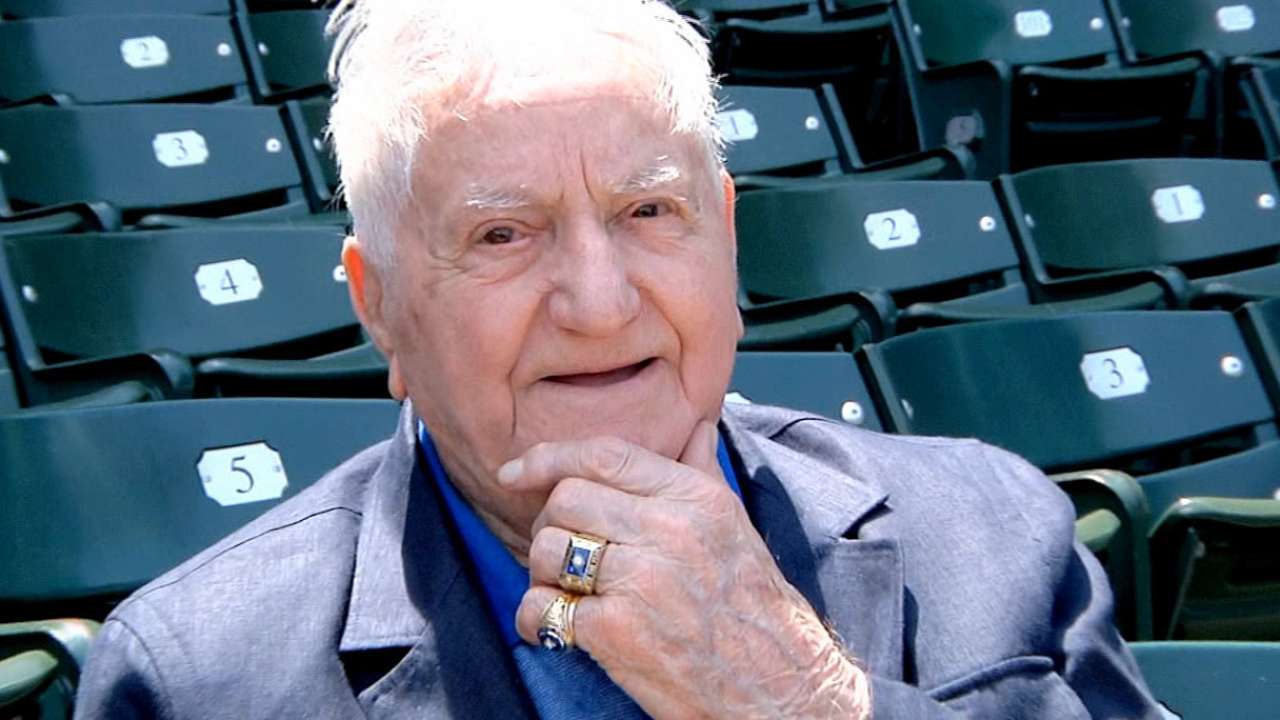 Lennie Merullo, who held the distinction as the oldest living Cubs player, died on Saturday at the age of 98.
Merullo spent his entire seven-year career with the Cubs from 1941-47. As a rookie, he tied for the Major League lead with 22 sacrifice hits, while also racking up 23 doubles, 14 stolen bases and three triples.
Merullo also started 111 games at shortstop during the 1945 season, the last time the Cubs appeared in the World Series. Merullo went on to finish his career with a .240 average, to go along with 497 hits and 38 stolen bases in 639 games.
Merullo turned to scouting following his playing days, first serving as a chief scout for the Cubs from 1950-72. He then joined the Major League Scouting Bureau, where he served until his retirement at the age of 85 in 2003. He was later inducted into the Professional Scouts Hall of Fame in 2008.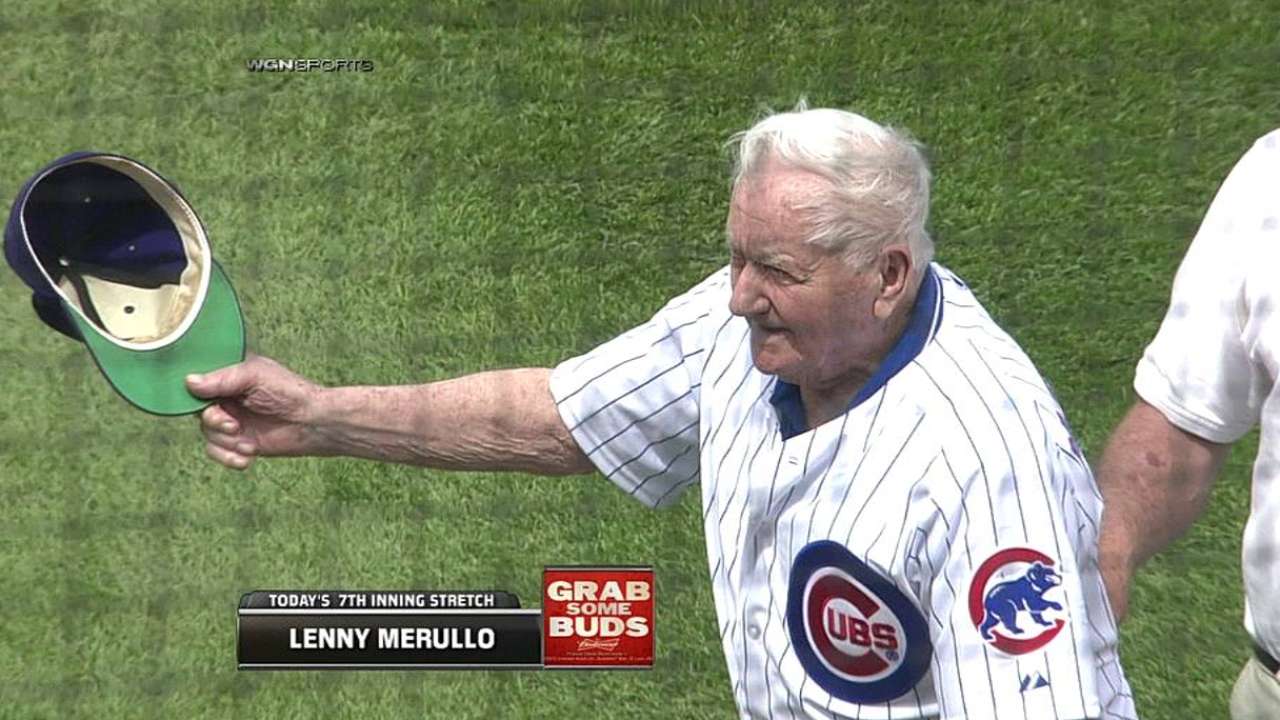 Merullo returned to Wrigley Field on June 8 last year to throw out a ceremonial first pitch before later leading the crowd in the traditional "Take Me Out to the Ballgame" during the seventh-inning stretch.
"We were saddened to hear the news our oldest living Cub Lennie Merullo passed away earlier today," chairman Tom Ricketts said. "While I have experienced many joys as owner of this great franchise, one of the most memorable was meeting Lennie last season. When the Cubs last appeared in a World Series in 1945, Lennie was a 28-year-old shortstop. Nearly 70 years later, he brought the same youthful spirit and excitement, as he threw out the first pitch and led the entire ballpark in singing 'Take Me Out to the Ballgame' joined by family and friends.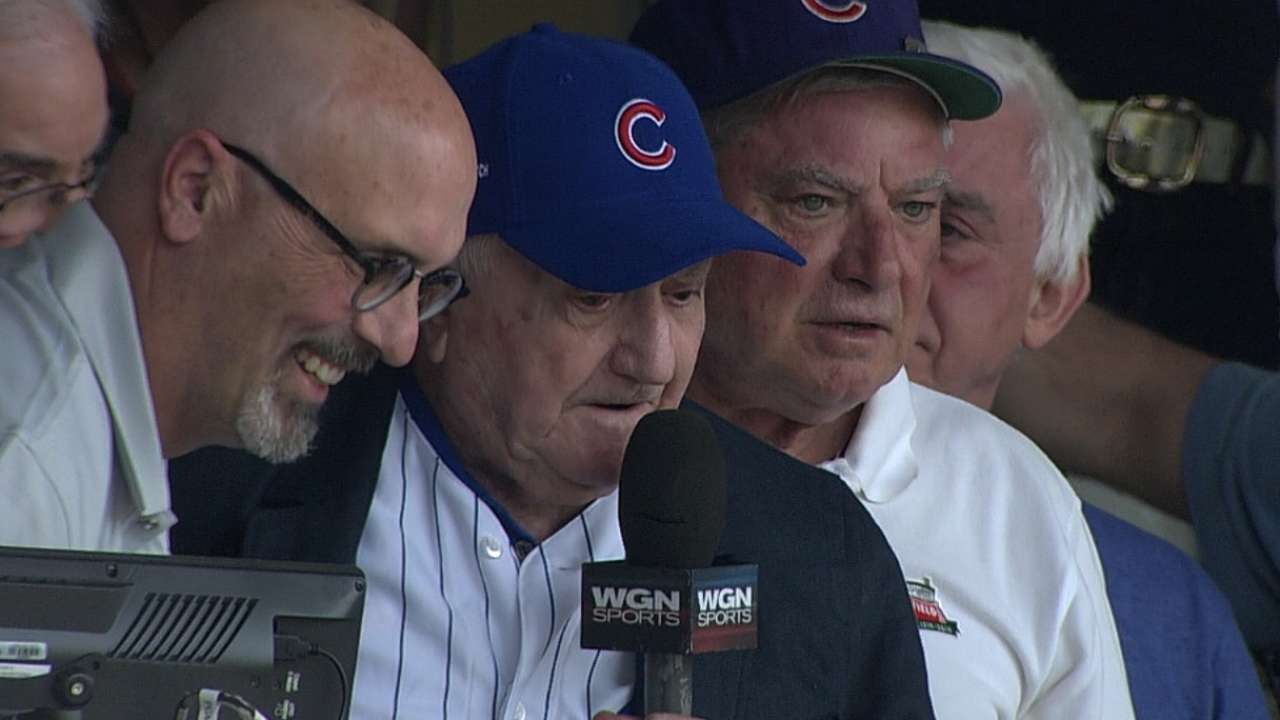 "If there was any doubt Wrigley Field does make dreams come true, you could look into Lennie's eyes beaming with joy as he visited his beloved ballpark for what would be the last time. He told everyone he would never forget that day. To his family, friends and loved ones, our organization will never forget him."
Paul Casella is a reporter for MLB.com. This story was not subject to the approval of Major League Baseball or its clubs.