McClendon: Saves all that matter with Rodney
'ERAs mean nothing when it comes to closers,' Seattle manager says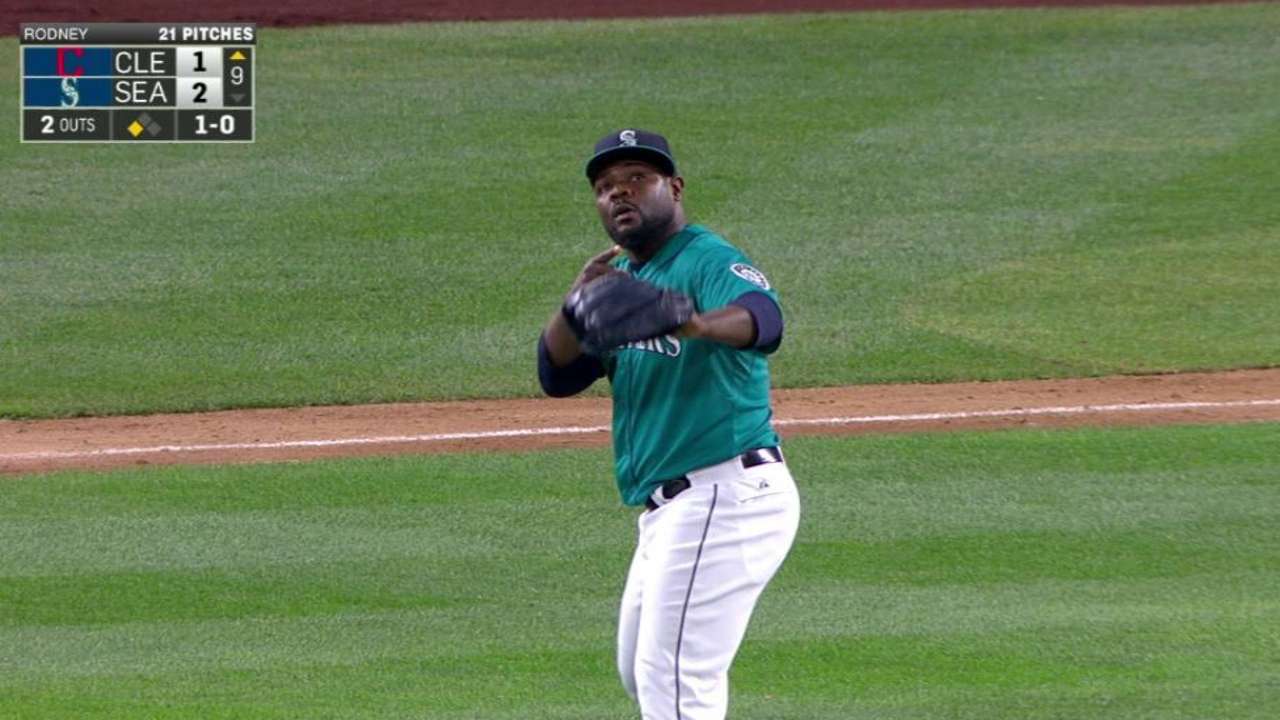 SEATTLE -- Lloyd McClendon continues to make a strong closing argument in favor of Fernando Rodney.
Rodney gave up a run and left the tying run on third base in the Mariners' 2-1 victory over the Indians on Friday night, and this came three days after he blew a three-run lead in the ninth in a game the Mariners won in 10 innings. Rodney has allowed a run in seven of 10 appearances in May and has a season ERA of 7.08.
He's also 14-for-16 in save opportunities and was 48-for-51 in that department last season, and those are the only numbers his manager cares about.
"I want to touch on that just for a minute," McClendon made a point of saying after Friday night's win. "People talk about the closer: 'You ought to get another closer,' and this and that. If somebody told you that I could get you a closer, and he's going to be here for the next two years and he's going to be 62 out of [67], I don't think anybody in this room would say don't go get that guy. And then when he blows a couple, you want to go and get somebody else.
"I think that's an unfair shot. I don't like that. And I've been known to stand up for my players, so I'm standing up for my closer. He's pretty [darn] good. … ERAs mean nothing when it comes to closers. What matters is whether or not you can get it done and close the game out."
Doug Miller is a reporter for MLB.com. Follow him on Twitter @DougMillerMLB. This story was not subject to the approval of Major League Baseball or its clubs.