Beckham injures hamstring in win over O's
Designated hitter hurt running out grounder in 5th inning Saturday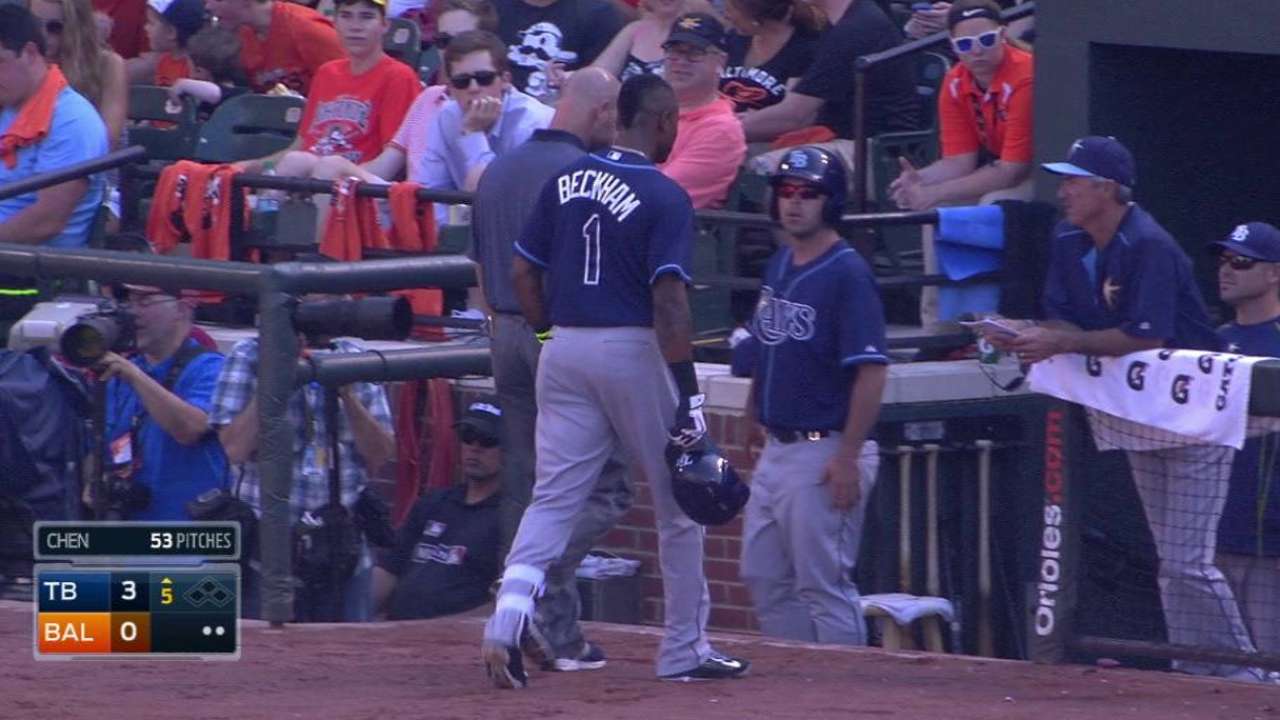 BALTIMORE -- Tim Beckham left the Rays' 3-0 win over the Orioles on Saturday with cramping in his right hamstring after running out a ground ball in the fifth inning.
After grounding out to shortstop, Beckham came up limping and grabbed his hamstring along the first-base line. The Rays' designated hitter on Saturday, Beckham limped back to the dugout and was replaced by pinch-hitter Nick Franklin in the seventh inning.
Beckham finished 0-for-2 with two groundouts.
Rays manager Kevin Cash said the team would wait to see how Beckham feels on Sunday before making a decision on whether he can play in the series finale.
"Kind of a hamstring cramp right now," Cash said. "We'll keep evaluating to figure out what it is."
Connor Smolensky is an associate reporter for MLB.com. This story was not subject to the approval of Major League Baseball or its clubs.