Dodgers activate Grandal from 7-day DL
Club options outfielder Heisey to Triple-A Oklahoma City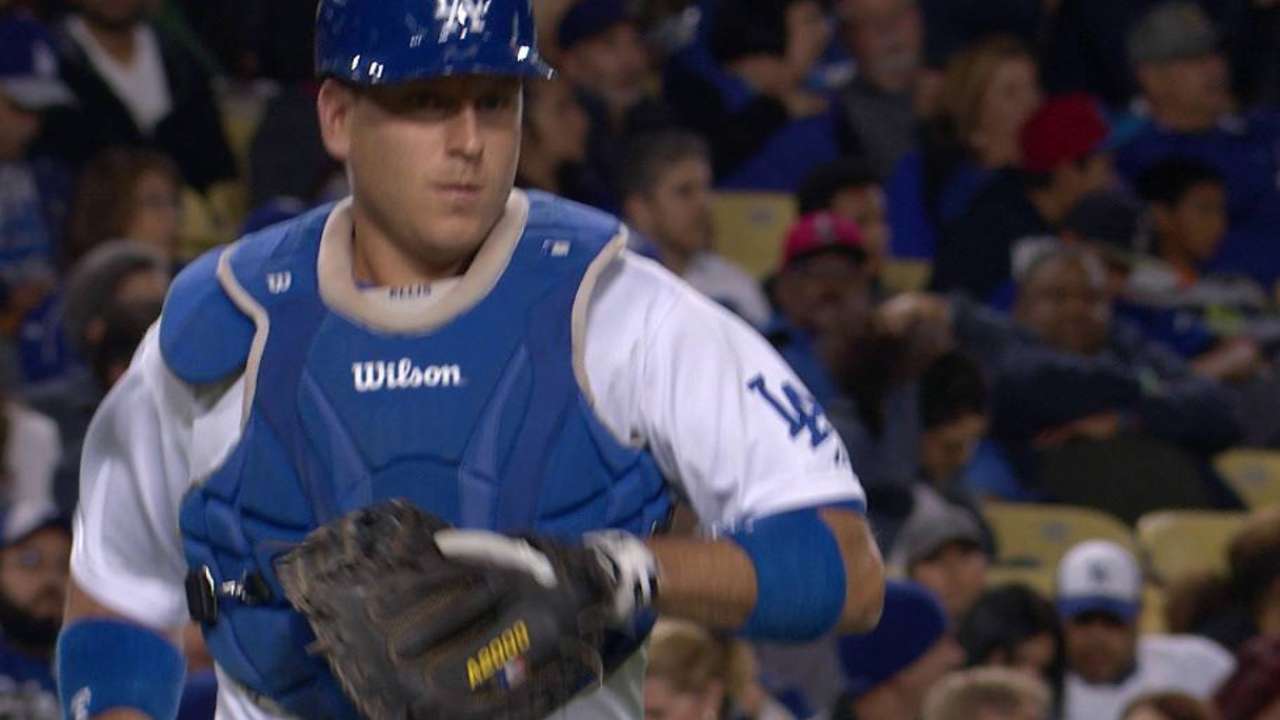 ST. LOUIS -- The Dodgers activated catcher Yasmani Grandal from the seven-day disabled list before Saturday's game against the Cardinals and optioned outfielder Chris Heisey to Triple-A Oklahoma City for the third time this season. Austin Barnes, who was called up to catch behind A.J. Ellis in Grandal's absence, will remain with the Dodgers and give the team three options behind the plate. Grandal had been out due to a mild concussion.
"Communication with that whole situation has been good," Dodgers manager Don Mattingly said. "I think Chris is getting a little frustrated with it honestly, but I think it speaks to how much we like him from the standpoint of we don't want to lose this guy."
Grandal was batting sixth on Saturday, one place ahead of left fielder Scott Van Slyke, who also returned to the lineup. Van Slyke hadn't played since Monday because of back pain.
"Yasmani gives us a switch-hitter in the middle who has given us some production and gives us a bigger bat in the middle of the order," Mattingly said. "Scott gives us a guy that's probably our best defender in the corners, other than Andre [Ethier], and a guy that's dangerous and also a guy that's been asked to do more than his original role but has had a lot of success so far."
Heisey struck out in a pinch-hit appearance during Friday's series opener. He is a career .246 hitter and played in 119 games with the Reds last year, but he is just 1-for-9 in five Major League games this season. Barnes went 1-for-3 in his debut on May 24. Those were his only plate appearances with the Dodgers entering Saturday's game.
"I don't want to get into all the reasons we did that," Mattingly said of the decision to keep Barnes with the team. "We did have reasons for doing it. More moves to come. We have the split doubleheader coming on Tuesday, and part of that process, our thinking is that Barnes is a guy that can play infield or catcher, but also allows us to pinch-hit for the catcher's spot if we want to."
David Cobb is an associate reporter for MLB.com. This story was not subject to the approval of Major League Baseball or its clubs.