Niese searching for answers to his woes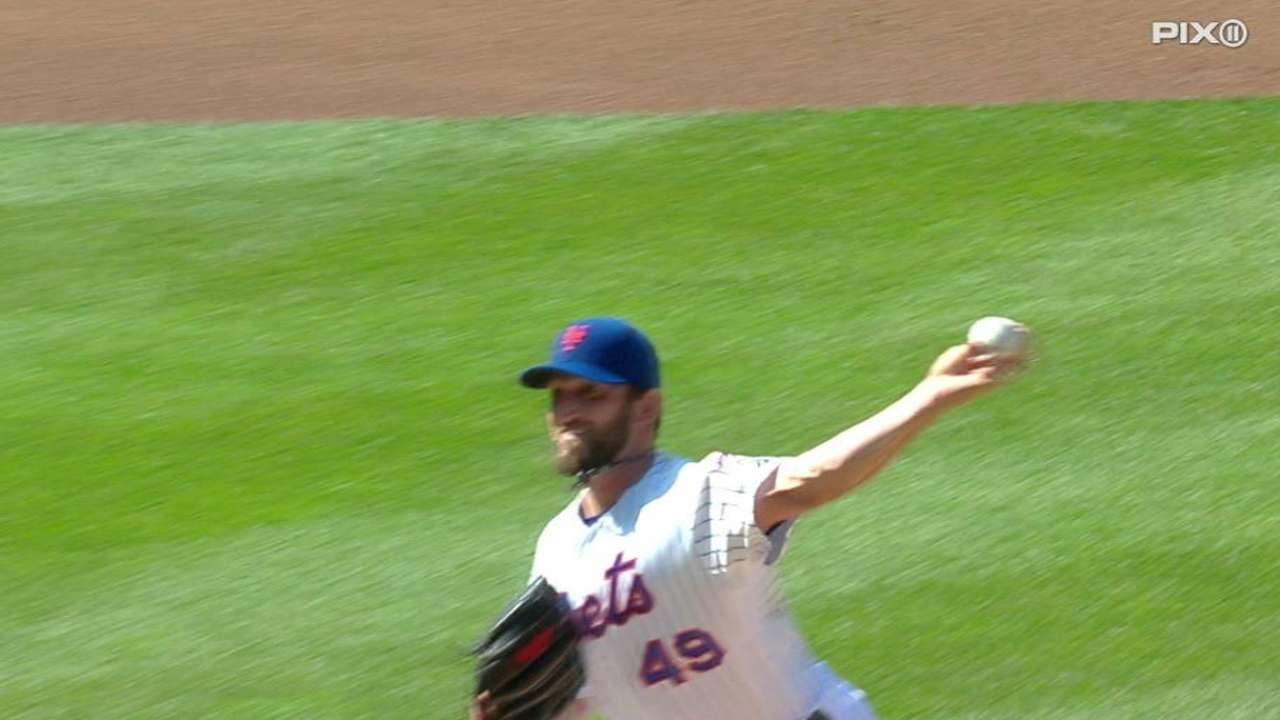 NEW YORK -- The bad starts are piling up for Jon Niese, and the lefty is looking for answers.
Two big questions continue to linger for Niese after the Mets' 9-5 loss to the Marlins on Saturday.
One: Where has his two-seam fastball gone? And two: what does he have to do for the ground balls to come back?
"Niese is a ground ball pitcher and we're not getting ground balls," Mets manager Terry Collins said. "If you're not getting ground balls its because the two-seamer isn't working like it normally does. My focus would be to get that back."
When Niese's fastball doesn't run, it stays in the middle of the plate. And when it stays in the middle of the plate it goes up, like it did twice Saturday. Niese allowed two homers, a two-run shot to J.T. Realmuto and a solo bullet to Giancarlo Stanton, on his way to his shortest outing of the year.
"It's not there," Niese admitted. "I have to start establishing inside more."
Niese lasted just four innings, surrendering seven hits and five runs (four earned). A brief Mets comeback ensured Niese didn't take his sixth loss. But he perpetuated a streak of rough outings that now sits at four in a row.
Niese has allowed 23 runs (20 earned) in 20 innings over his past four starts.
"I'm concerned," Mets manager Terry Collins said. "I have yet to see him, in my time here, ever pitch and make the number of mistakes he'd made."
Niese is not one of the Mets starters on an innings limit, and he is not one of the arms the soon-to-be-implemented six-man rotation is designed to preserve. But Niese has history with rotator cuff, elbow and shoulder issues, and served two separate stints on the disabled list in 2014. He insisted Saturday that those issues are a thing of the past after participating in a rigorous offseason workout program.
"My body feels great," Niese said. "It just feels like I'm trying to execute my pitches instead of actually executing them. It's gotta change."
Joe Trezza is an associate reporter for MLB.com This story was not subject to the approval of Major League Baseball or its clubs.