Wagner finds himself at home in big leagues
Prospect to get first home start after time on the road with Double-A Biloxi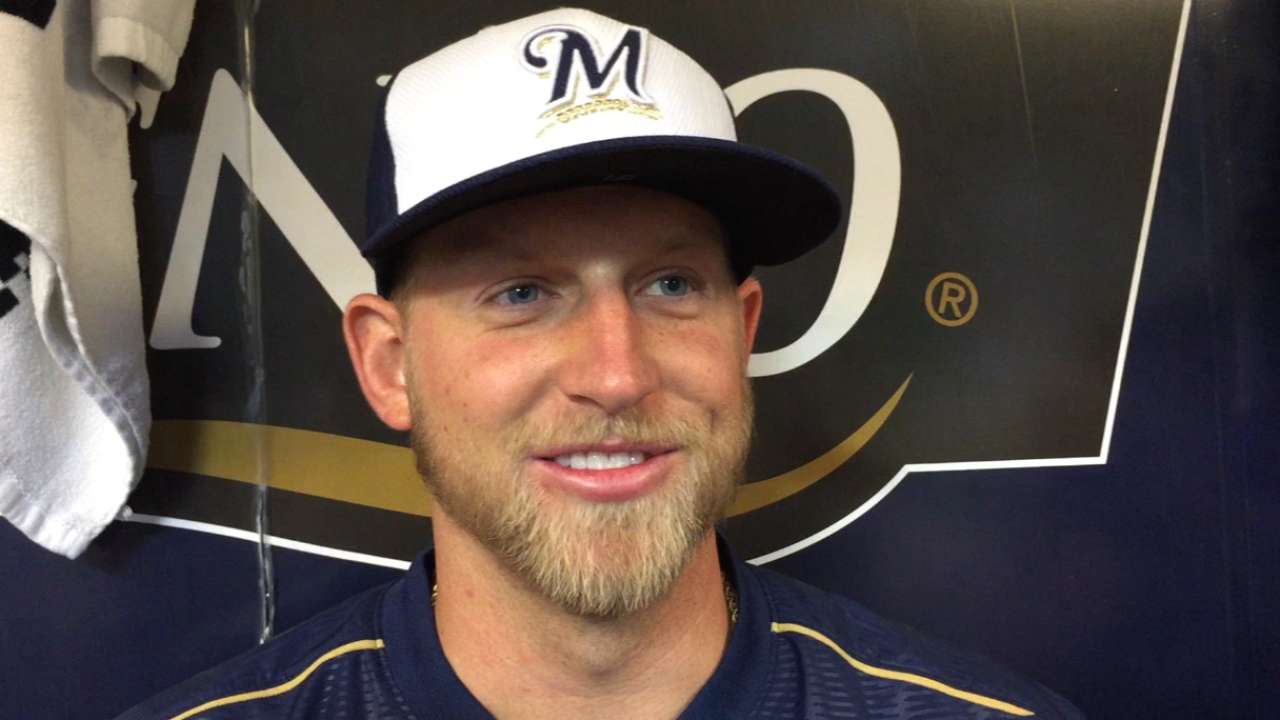 MILWAUKEE -- Brewers pitching prospect Tyler Wagner traveled all the way to the Major Leagues to find a home game.
The right-hander, set to debut as the Brewers' starting pitcher on Sunday against the D-backs, spent the first six weeks of the season with Double-A Biloxi, a first-place team without a ballpark. So Wagner & Co. roamed the Southern League, playing their "home" games in Huntsville, Ala. while construction continued at Biloxi's MGM Park. It will finally open on June 6, by which time Wagner will be a bona fide big leaguer.
"It's going to be my first home start of the year, technically," Wagner said of his pending start at Miller Park. "But you know, I'm just grateful for the opportunity."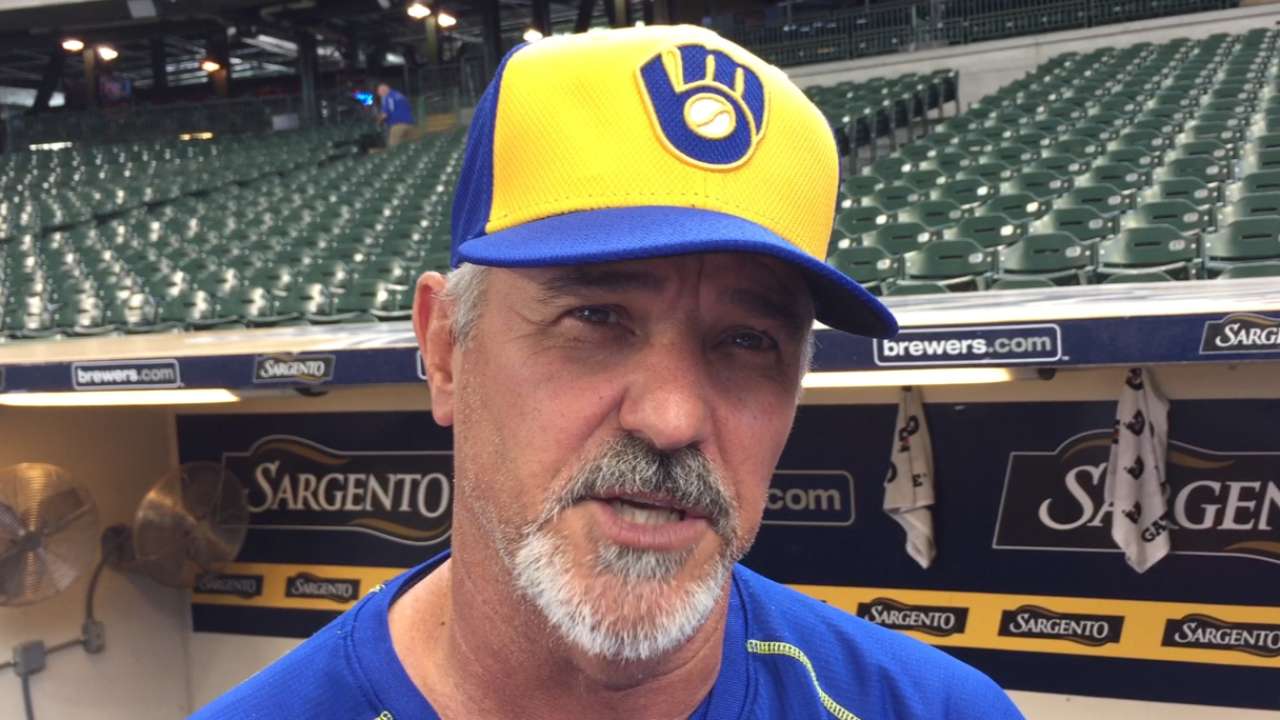 He earned the opportunity by following a solid 2014 season (13-6, 1.86 ERA at Class A Advanced Brevard County) with a solid start to 2015 with Biloxi. He was 5-1 with a 2.01 ERA in nine starts before the Brewers called him up to replace the injured Wily Peralta.
Wagner got the news at the same time as all of his teammates, because manager Carlos Subero informed the whole team at once.
"That group of guys is unbelievable," Wagner said. "The relationships we developed with each other, spending so much time together is great. You know, the best thing is that we were winning, we were winning games down there, so the atmosphere in the clubhouse was awesome, and the coaching staff and the team was great."
"They're road warriors," Brewers manager Craig Counsell said. "That whole team has done a great job to understand that, 'let's not complain about it, we're on the road, let's play baseball.' It's a good team."
Biloxi's travel schedule was unusual, but Wagner's jump from Double-A is not unprecedented. In 2012, Tyler Thornburg pitched into the sixth inning against the Blue Jays and surrendered five earned runs. And in '04, Chris Saenz held the Cardinals to two hits in six scoreless innings for a stellar debut that would mark his only Major League appearance.
Now it's Wagner's turn. He doesn't mind missing the first game at MGM Park.
"You know [the stadium opening] was something I was looking forward to," Wagner said. "Spending that much time with that team, it was going to be a cool experience. But I'm not complaining at all."
Adam McCalvy is a reporter for MLB.com. Follow him on Twitter @AdamMcCalvy, like him on Facebook and listen to his podcast. This story was not subject to the approval of Major League Baseball or its clubs.