Royals activate Rios, option Orlando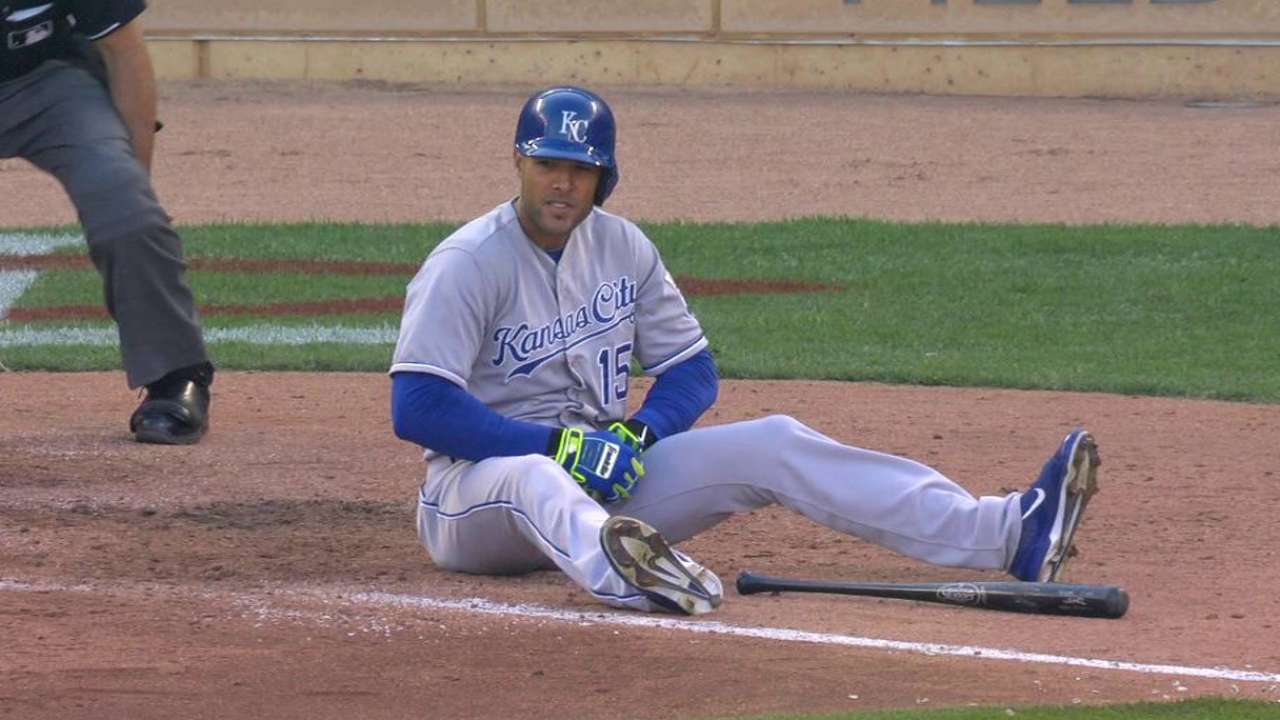 CHICAGO -- As expected, the Royals activated outfielder Alex Rios from the disabled list Saturday and optioned outfielder Paulo Orlando to Triple-A Omaha.
Orlando hit .241 in 32 games with the Royals. He had three doubles, five triples and a homer.
Royals manager Ned Yost wasn't pleased with having to send down Orlando. There just weren't any reasonable alternatives.
"Only one who had options," Yost said of Orlando. "Simple as that. Is it fair? No. But we have nobody with options, no one on the pitching staff with options.
"Christian Colon has options but he's our only backup infielder. We already have a backup outfielder (Jarrod Dyson). So it was the only decision we could make."
Dyson is out of options.
Yost was impressed with Orlando, just the third Brazilian-born player to reach the Major Leagues.
"He held his own," Yost said. "He did a great job defensively in right field and held his own offensively. He got some big hits for us."
DUFFY TO THROW SUNDAY: Left-hander Danny Duffy, on the disabled list with a sore shoulder, threw a side session of about 25 pitches Friday and will throw off the mound on Sunday.
"I came out of that pretty good," Duffy said. "If we got no issues tomorrow, I'll throw again and go from there. I got a little tired after about 20 pitches but I let loose with a few throws."
Duffy said his level of pain was a "5 or 6" prior to his cortisone shot over a week ago. Now the pain is "about a 1."
Jeffrey Flanagan is a reporter for MLB.com. Follow him on Twitter at @FlannyMLB. This story was not subject to the approval of Major League Baseball or its clubs.