What to watch for in today's games
Matchup between O's, Rays promises drama in tight AL East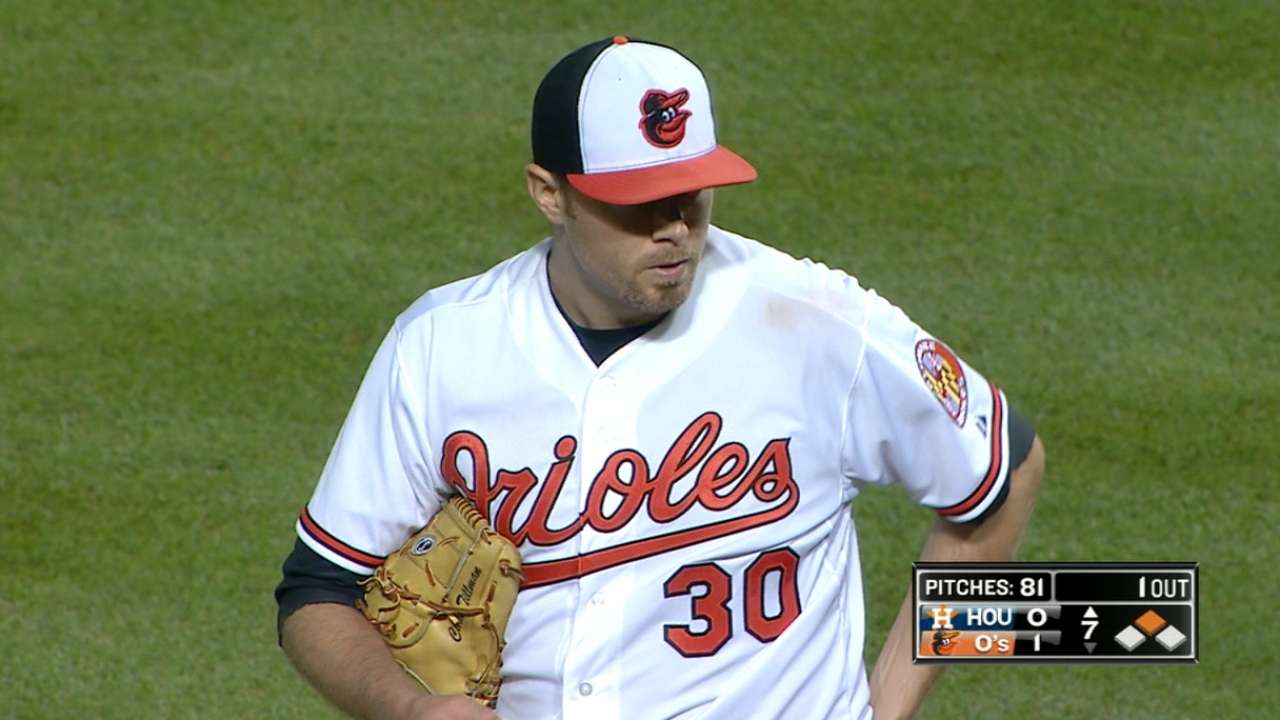 With fewer than five games separating all five teams of the American League East, each contest against a division rival brings a sense of heightened intensity.
That will be the case in the series finale between the Orioles and Rays on Sunday afternoon at 1:35 p.m. ET at Tropicana Field. A walk-off by the Orioles in Game 1 supplied plenty of drama and has proven once again that AL East matchups can be quite entertaining.
The Orioles hand the ball to Chris Tillman, who went seven innings and held Houston to two runs on five hits in his last start, but still took a loss. The right-hander has lost five of his last six games and is looking to get back in the win column for the first time since April 18.
The Rays counter with Jake Odorizzi, who's also had trouble picking up a win in his last several starts. He's lost three straight games, but it's not because of poor performances. The right-hander has given up just seven runs -- six earned -- in 19 innings pitched over that span.
Here are a few more games on tap for Sunday.
Division Duel: MIA @ NYM, 1:10 p.m. ET
Bartolo Colon, must-see television this season, is looking to finish out the month of May on a high note. It's been an up-and-down month for the right-hander, who's seen his ERA rise from 2.90 to 4.82.
Tossing just two quality starts in five chances, Colon allowed three runs on six hits in six innings against the Phillies in his last start for the win. He also collected his second hit of the season, a single in the fifth inning.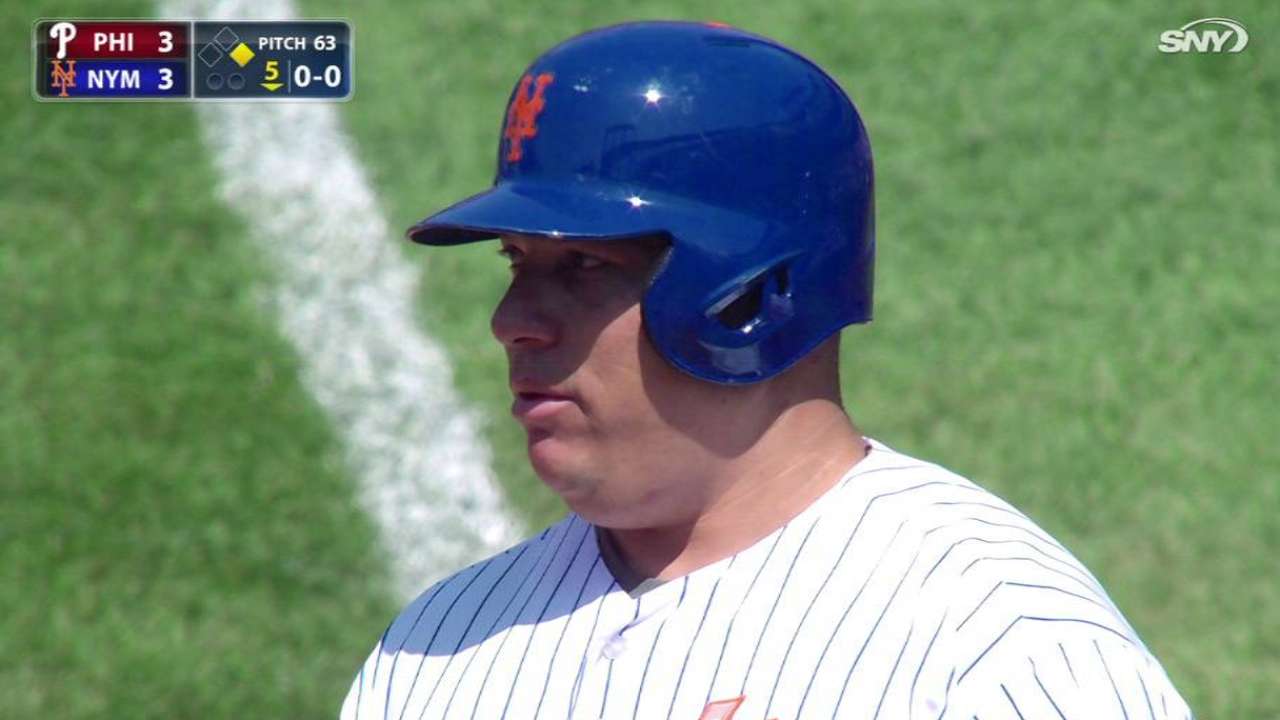 Marlins right-hander David Phelps has fallen into a bit of bad luck this season. He's had four no-decisions in which he surrendered two runs or fewer. Phelps took his first road loss his last time out against the Pirates, allowing four runs on eight hits in six innings.
Ichiro Suzuki has the most career at-bats of any active hitter against Colon, batting .317 (32-for-101) with three home runs and 10 RBIs. Giancarlo Stanton is 5-for-8 vs. Colon with two home runs and five RBIs.
MadBum's May: ATL @ SF, 4:05 p.m. ET
It's only fitting that Madison Bumgarner pitch on the last day of May. It's been a special month for the Giants left-hander the past two seasons, going 9-1 combined, which is more wins than any other pitcher.
Bumgarner allowed three runs on four hits in six innings against the Brewers in his last start, his third straight quality outing and third straight win. Juan Uribe, who has the fifth most at-bats among active players against Bumgarner, is hitting .306 (11-for-36) with one home run and three RBIs vs. the lefty.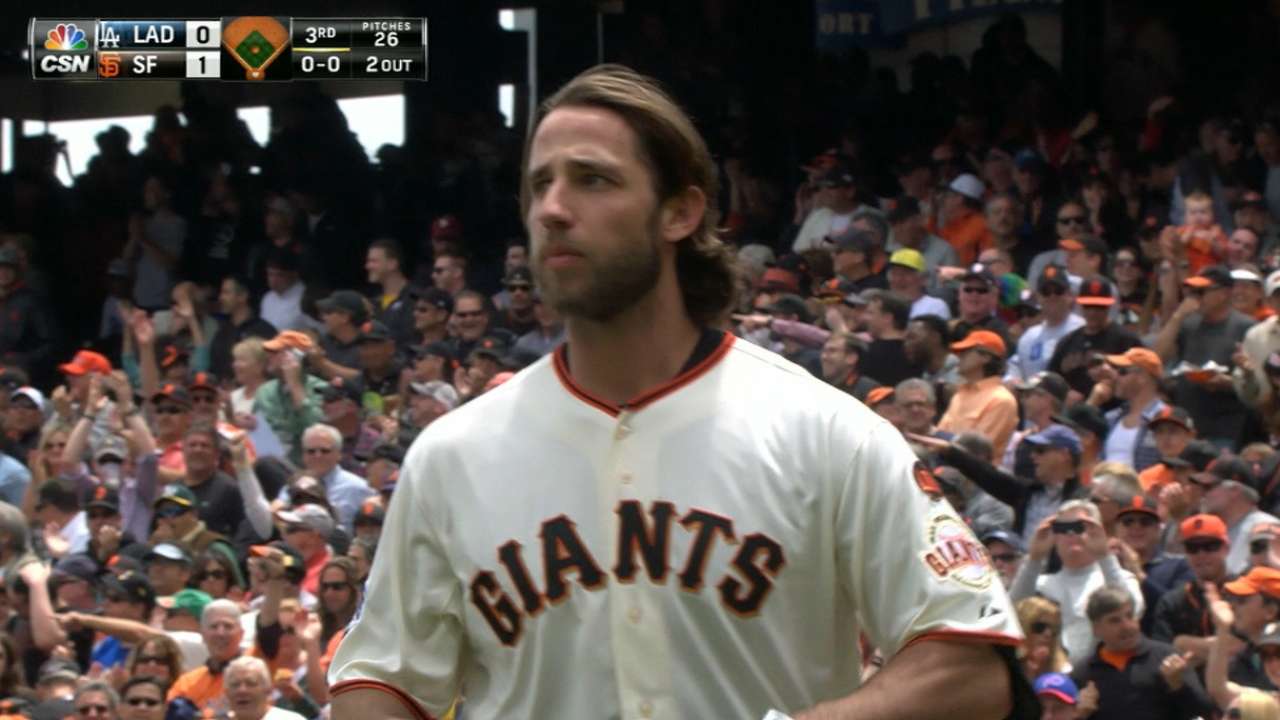 Braves starter Julio Teheran's inconsistencies have reared their ugly head this season. The right-hander has allowed at least nine hits in four of his past six starts. Teheran gave up eight runs on 10 hits in 4 1/3 innings during his last start against the Dodgers, but allowed just one run on two hits in seven innings against the Brewers on May 21.
Nightcap: DET @ LAA, 8:05 p.m. ET
Runs should be hard to come by in the series finale between these two clubs as Tigers left-hander David Price and Angels right-hander Matt Shoemaker take the hill.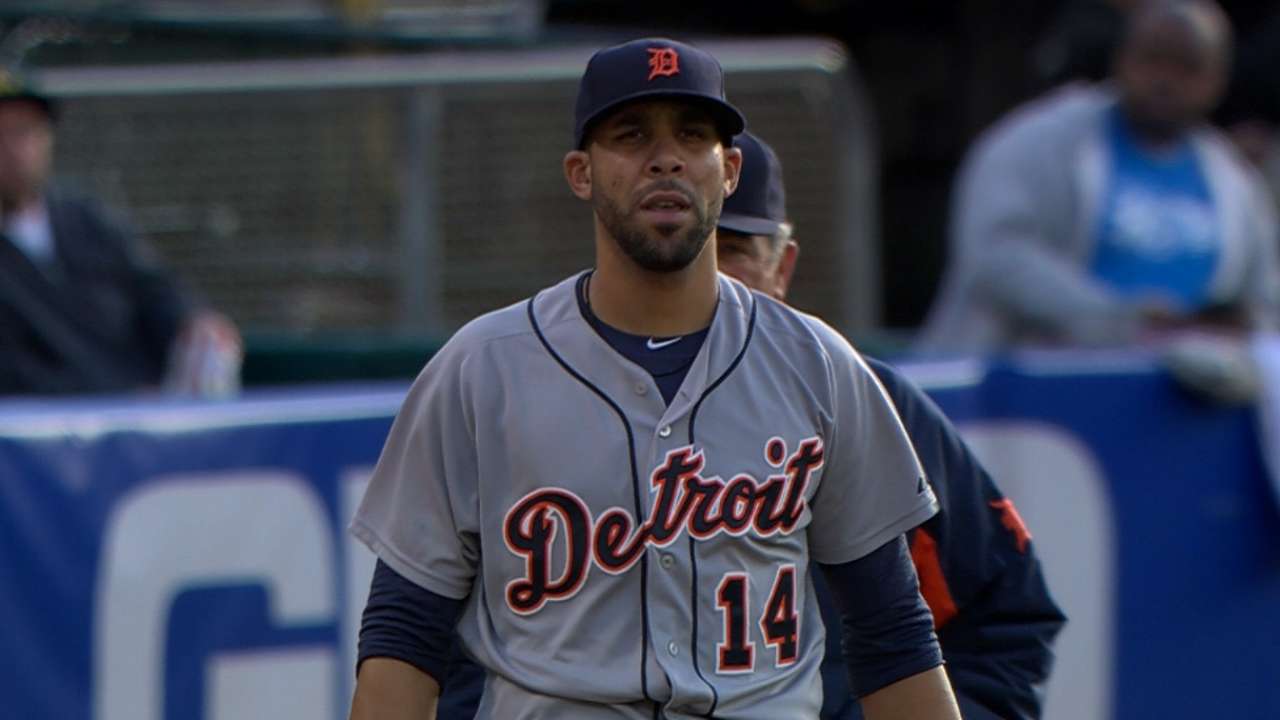 Price threw seven shutout innings against the A's on Tuesday night, allowing just five hits for the win. On his game so far this season, Price last took a loss on April 22. Price is 4-4 with a 3.90 ERA in 10 starts against the Angels.
In Shoemaker's last outing, against the Padres, the right-hander threw seven scoreless innings, allowing four hits in a no-decision. In his only other start against the Tigers, Shoemaker tossed seven shutout innings, allowing just three hits for the win.
Quinn Roberts is a reporter for MLB.com. This story was not subject to the approval of Major League Baseball or its clubs.