Jones day to day with mild ankle sprain
X-rays negative on All-Star center fielder after injury suffered Thursday vs. White Sox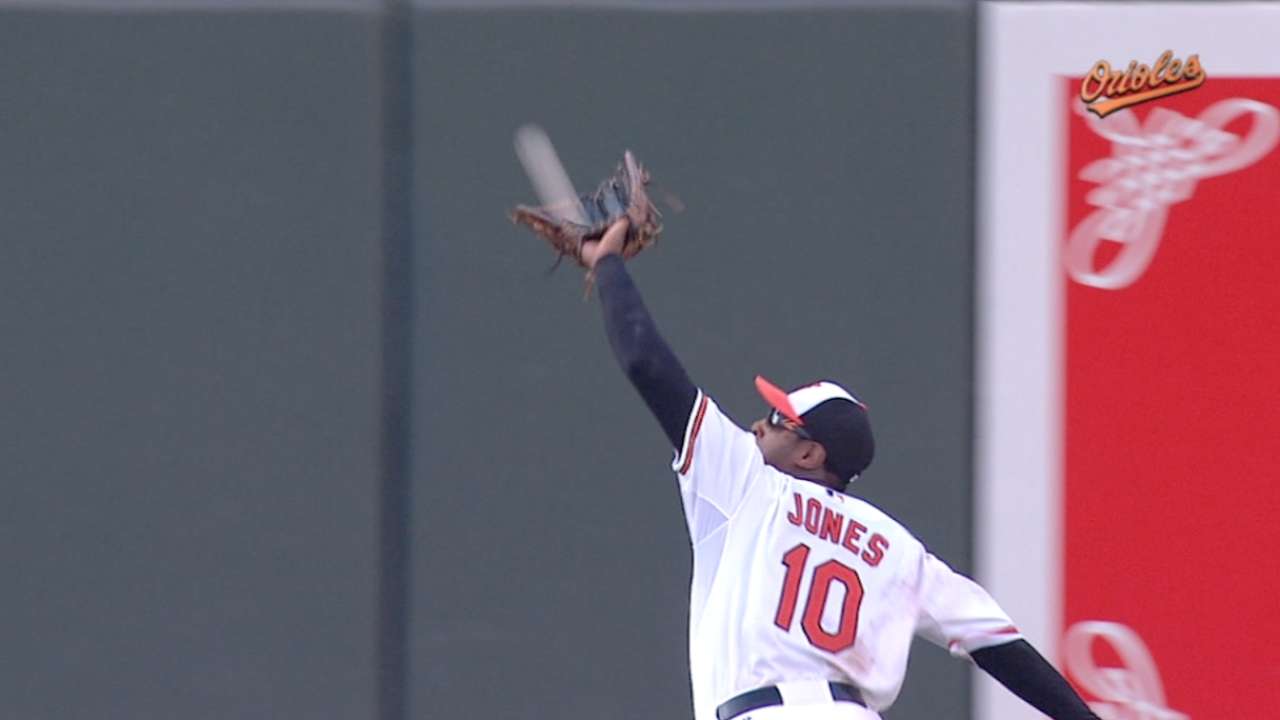 BALTIMORE -- Adam Jones sat out Saturday's 3-0 loss to the Rays due to an injured left ankle, but tests showed the Orioles All-Star center fielder had a mild sprain and is day to day, according to manager Buck Showalter.
"Adam had an X-ray here, and then went and had an MRI ... mild sprain, day to day," Showalter said after Saturday's game. "So, structurally, he checked out pretty good. We'll see what [Sunday] brings."
Jones, who rolled the ankle while sliding into home plate in the nightcap of Thursday's doubleheader with the White Sox, woke up on Saturday with some soreness and swelling. That's when Showalter made the call to sit Jones for the first time this season.

"I [took] it out of his hands ... [I've] been looking for a spot to give him a day anyway," Showalter said before Saturday's game, "and he's one of those guys you don't ask … you just have to do it."

Jones missed a total of five games over the past three seasons.

David Lough started in center field on Saturday with Travis Snider back in left and Delmon Young in right field. Showalter said the fact that Jones gets banged up and nicked so much makes his durability that much more impressive.

"Adam plays a very physical game, and it lends more credence to how remarkable his availability is," Showalter said. "He fouls balls off his feet, his shin, [gets] hit by pitches, walls, ground. I hope everybody appreciates [it]."
Jeff Seidel is a contributor to MLB.com. This story was not subject to the approval of Major League Baseball or its clubs.