ICYMI: Norris' walk-off slam overpowers Pirates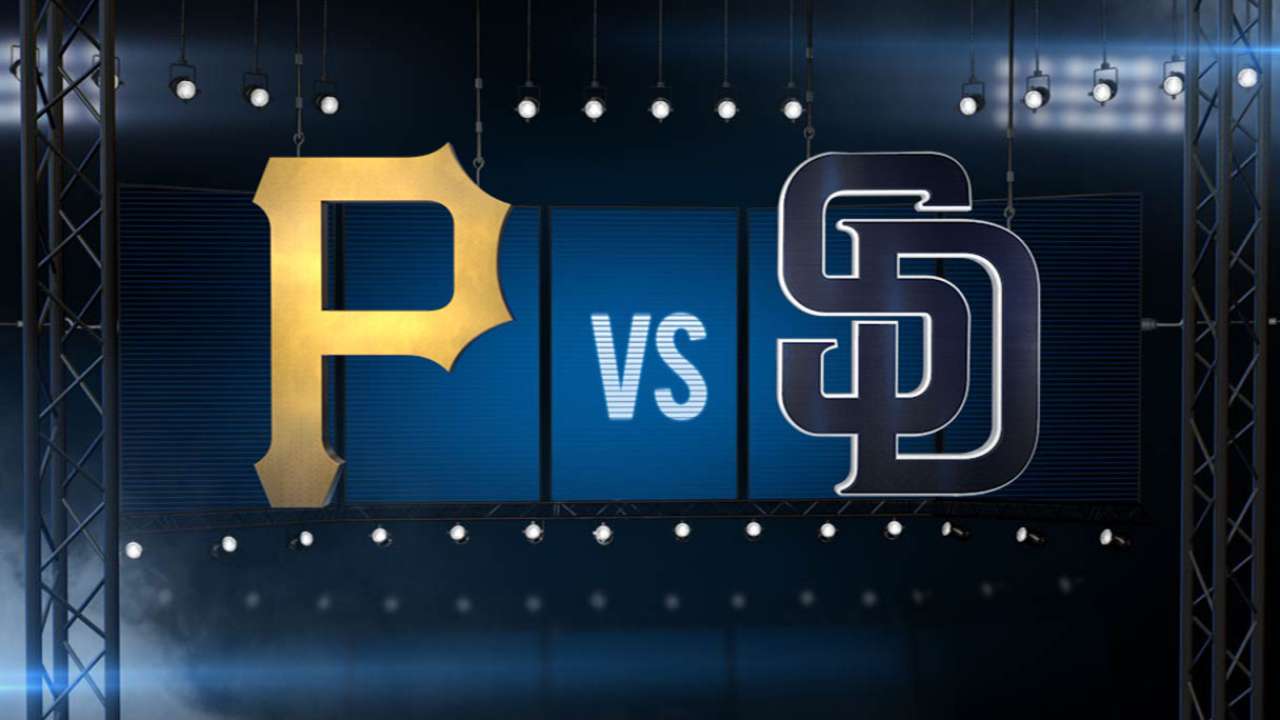 Take note readers at home: Just because you have a rough go at the plate in the first eight innings of a game doesn't mean you can't completely turn things around with one swing of the bat. Derek Norris did just that on Friday as he hit a game-winning walk-off grand slam with two outs in the bottom of the ninth to catapult the Padres to a 6-2 victory over the Pirates. Norris, who had struck out four times in his first four at-bats on the evening, becomes the first Major League player to hit a walk-off grand slam following a four strikeout performance in the same game since 1900.
Outside of the ninth-inning heroics, the second game of a four-game set was a well battled contest by the Padres who ultimately came out victorious on the other side. Starter James Shields pitched valiantly, collecting a no decision but also continuing his string of quality starts after giving up only two earned runs over six innings of work. Shields can thank Abraham Almonte for preserving his perfect 6-0 record, as Almonte was the one who initiated the Padres comeback with a game-tying 2-RBI double in the seventh inning. Finally, closer Craig Kimbrel earned his first win of the year while lowering his ERA to 4.74 following a perfect 1-2-3 ninth inning of relief.
The Padres will now look to guarantee a series split in the third game of their four game series against the Pirates on Saturday. In case you missed it, here are some stories and highlights that may have passed you by on Friday:
Padres post-game recap: Norris' grand slam walk-off snaps Bucs' streak
Almonte hustles to make a nice running grab in right-center: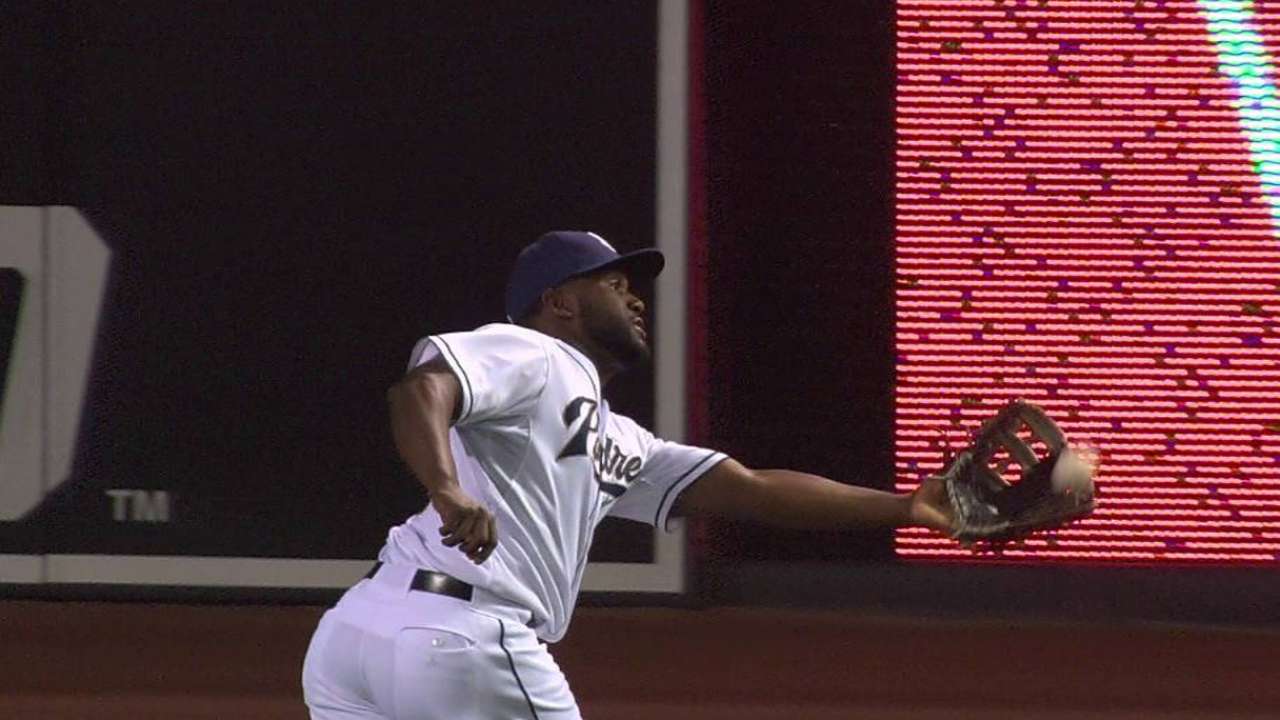 An RBI-double off the bat of Almonte knots the game at 2-2 in the seventh: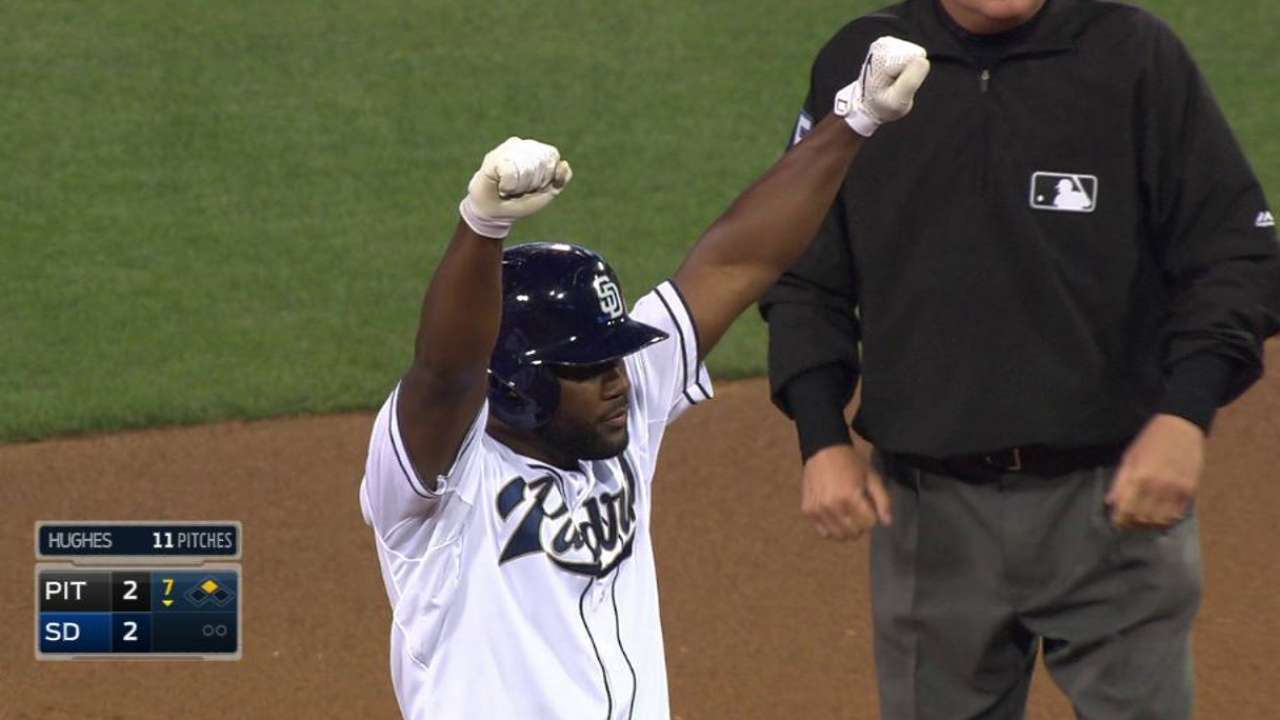 Norris' ninth inning heroics seal the game with a slam: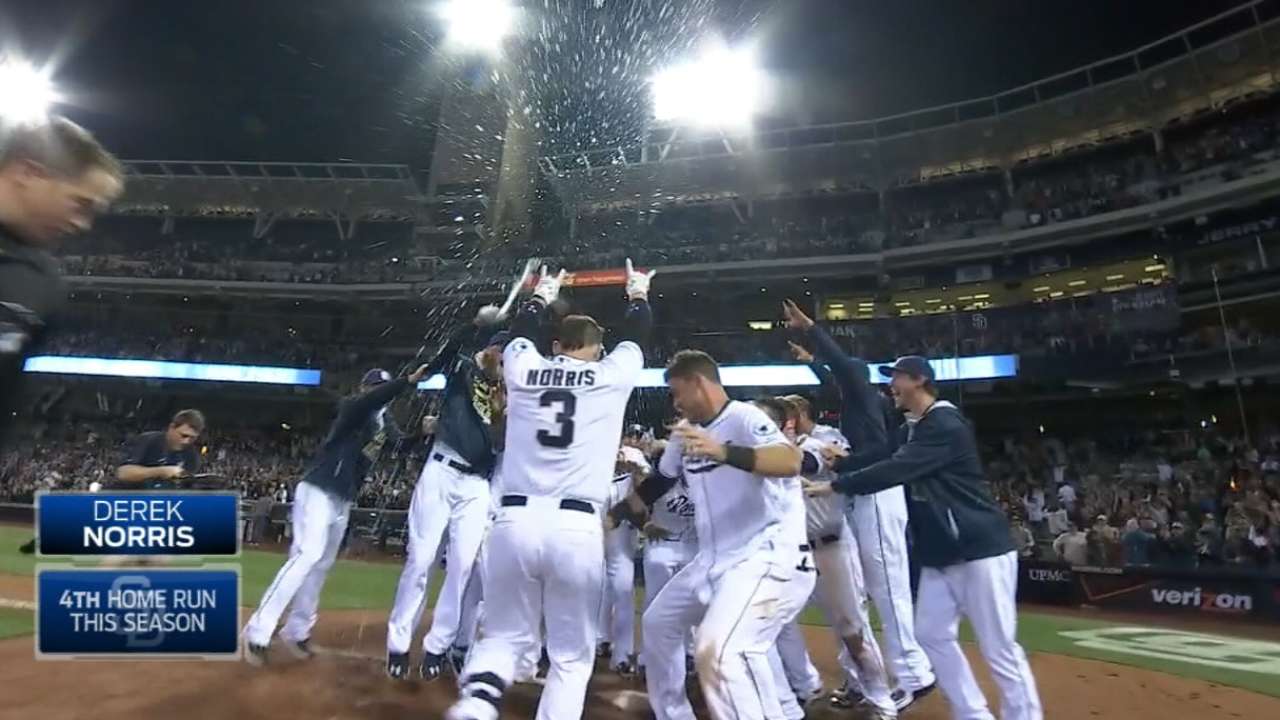 Basketball at a Baseball park? It's more likely than you think: Petco Park will host NCAA hoops in December
Weekly forum gives fans insight into Friar's moves: Padres Fan Chat with Bill Center: May 29th, 2015
Where there's a Will, there's a web gem: Venerable Venable continues to prove value
Down on the farm: Jeremy Rodriguez named manager of Dominican Padres
Buddy's Bullets: Shields perfectly suited for role at the top of rotation
Game Note Highlights: Game Notes vs. PIT (05.29) Shields Looks to Put Padres Back on Track to Even Series
Looking forward:
Friar Forecast: Ross takes on Morton, looking for run support
Friday's probable pitchers: Tyson Ross vs. Charlie Morton