Rodon subdues Astros with renewed focus
Young lefty had rotation turn skipped to work on pitch location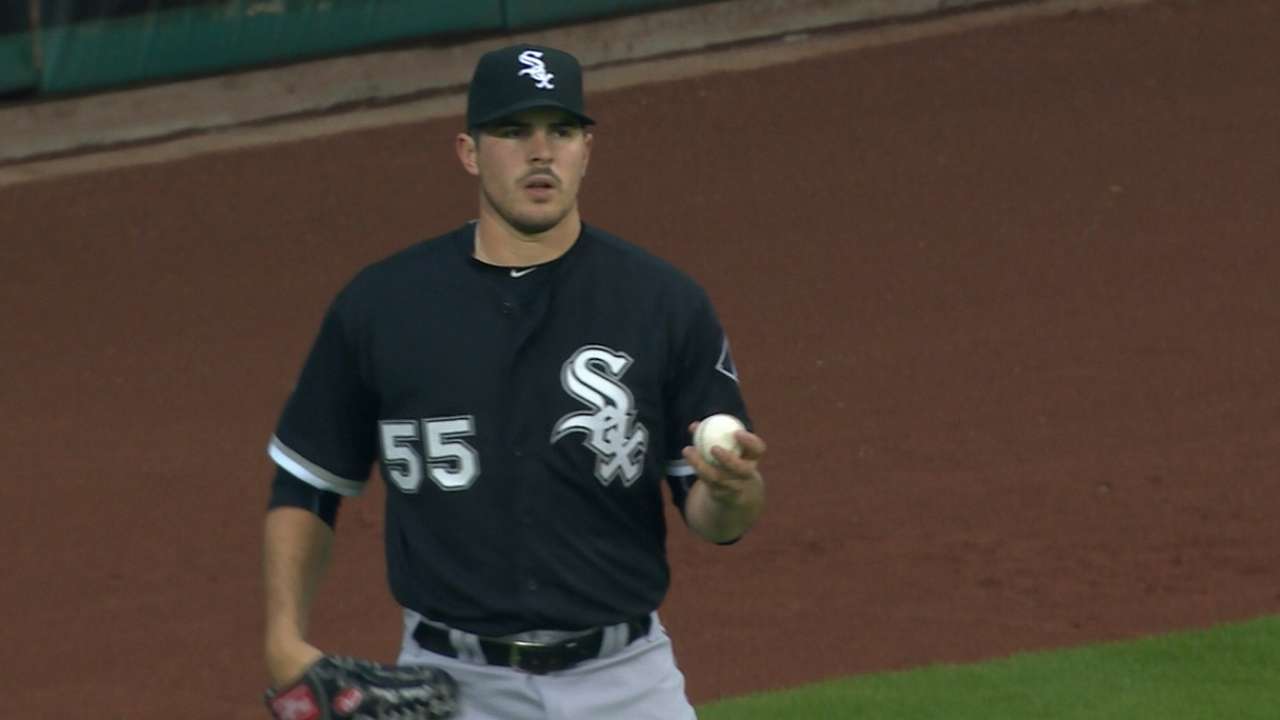 HOUSTON -- For an 11-inning game the White Sox won, 6-3,with big hits late and 4 2/3 scoreless relief innings, those weren't even the most encouraging signs for this team in the long term.
It wasn't always pretty, but fresh off an extended rest, starter Carlos Rodon delivered the kind of hard-earned outing that should pay dividends well beyond a May night in Minute Maid Park.
"That was huge. That's a tough game," he said. "Great team and a hard team to pitch against, that's for sure. Defensively, they're good, and they hit the ball well. But we played better today."
It didn't always look that way Friday night against the Astros. In an oddball game through and through, the White Sox committed two errors behind Rodon, scored one of their runs on a third-strike wild pitch with an errant throw to first and tallied four of their six runs from players off the bench.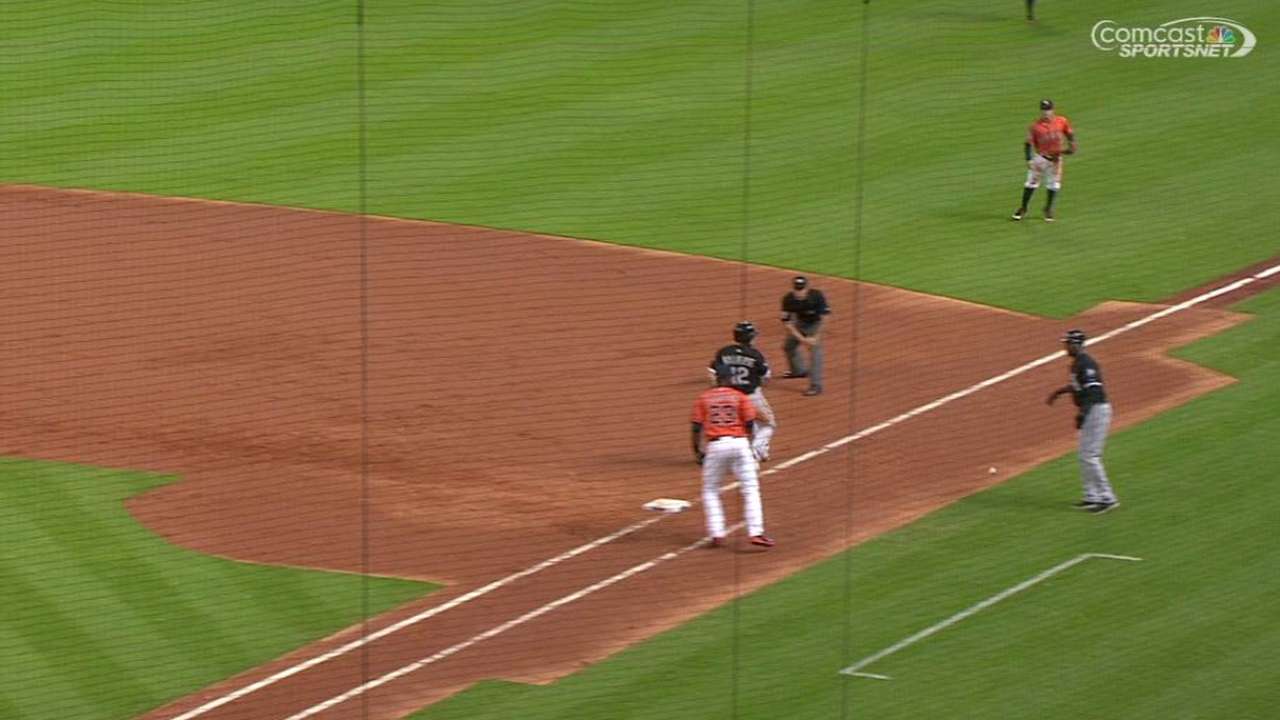 And yet, there was Rodon, seemingly calm at the center of it. His manager took notice of the young pitcher's ability to wiggle out of pressure points as the Astros twice left multiple baserunners on against Rodon, who stranded a leadoff double in the fifth inning.
"The kid threw great. Carlos battled, did everything but had some bad breaks. I thought he pitched great, throwing strikes, commanding stuff," manager Robin Ventura said of the 22-year-old Rodon. "With a team here that swings it like they do, he did a good job."
Rodon, the top White Sox prospect who is nearly a year removed from college ball, lasted 6 1/3 innings and allowed three runs, just one earned.
The White Sox skipped his most recent scheduled start in an attempt to rest his arm and corral his flailing command, which came to a head when he walked five vs. Cleveland on May 20. Extra sessions with pitching coach Don Cooper followed, with location and repetition the primary focus.
It was just one outing, but the results crept through. The Astros scratched out eight hits, but that plays more to what Cooper wanted: early contact and strikes. Rodon walked none on Friday and tossed 58 of his 92 pitches for strikes.
"It worked out. Attacked the zone fine today, lot of early swings it seemed like," Rodon said. "Just fastball command was good and got guys out, got ahead. … Those times with 'Coop' really helped. Made some adjustments and got down to basics, just throwing strikes. That's all you can do and all you can control."
He was in control Friday, lowering his ERA by more than half a run and keeping the home run happy Astros out of the air. Rodon produced a season-high eight groundouts vs. three flyouts. Against a powerful lineup like the one in Houston, it was quite the statement for a comeback performance.
Chris Abshire is a contributor to MLB.com. This story was not subject to the approval of Major League Baseball or its clubs.