Lawrie flashes leather, smokes key HR
A's third baseman lays out to deny Yankees' Young, then pads lead with blast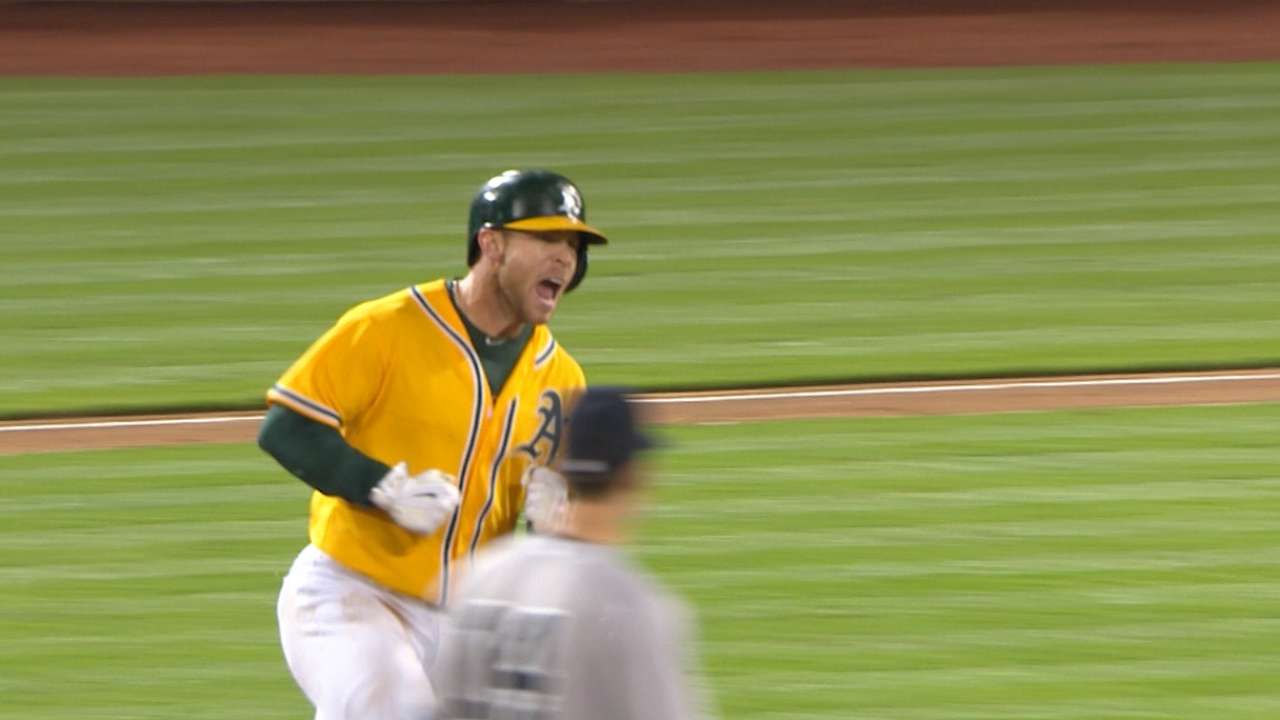 OAKLAND -- Brett Lawrie smashed a two-run home run and made a tremendous defensive play in the eighth inning of the A's 6-2 win over the Yankees at the Coliseum on Friday night.
"Both big plays, obviously," A's manager Bob Melvin said. "You don't want to get a base runner at that point, and then the home run gives us a little bit of breathing room where we don't have to use [Tyler] Clippard for a full inning."
With one out in the top of the eighth, Lawrie dove to his right, getting his uniform dirty and snagging a Chris Young grounder. He got up quickly and fired to first to beat a speedy Young.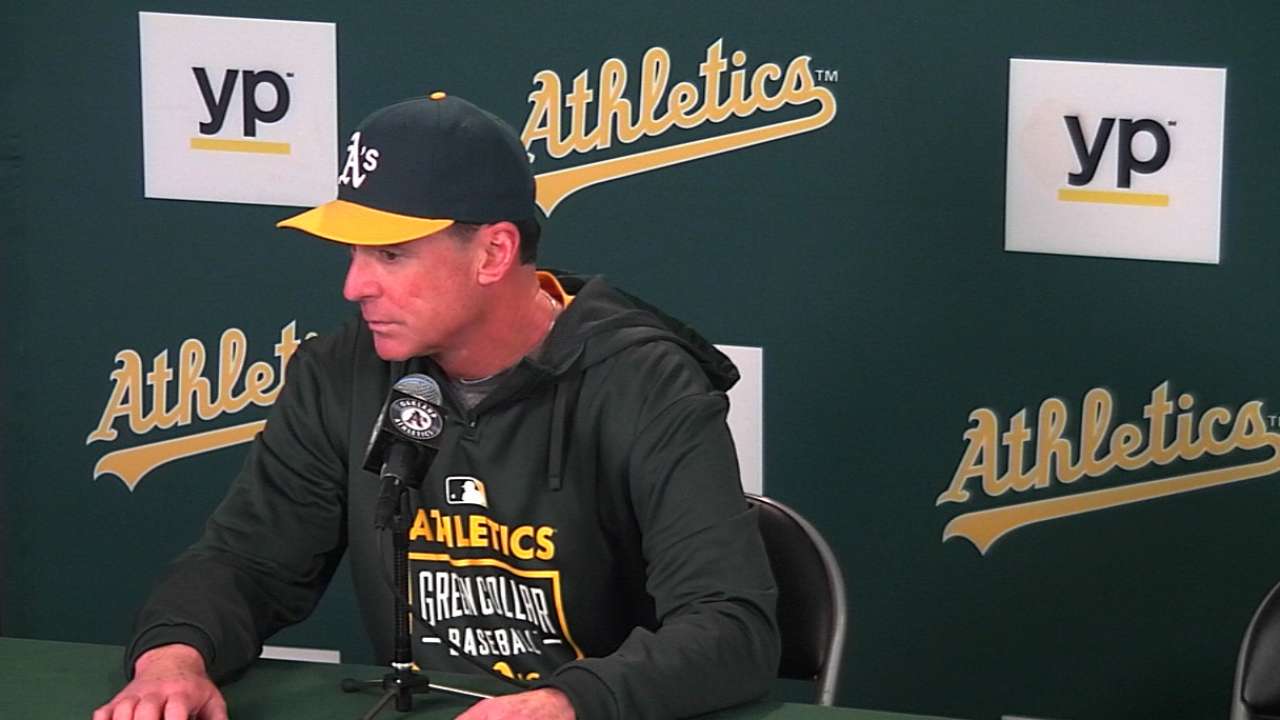 Statcast™ data shows the exit velocity off Young's bat was 102.493 mph and his max speed was 19.343 mph, while Lawrie's first step was calculated at 0.079 seconds and his arm strength was 78.723 mph.
"Lawrie's play was huge there in the eighth," A's starter Sonny Gray said. "That's an easy double. That was a really big play."
On Lawrie's homer, which gave Oakland a 6-2 lead in the eighth, the exit velocity was 96.64 mph and it traveled 381 feet.
Trevor Hass is an associate reporter for MLB.com. This story was not subject to the approval of Major League Baseball or its clubs.