Street notches four-out save with Smith out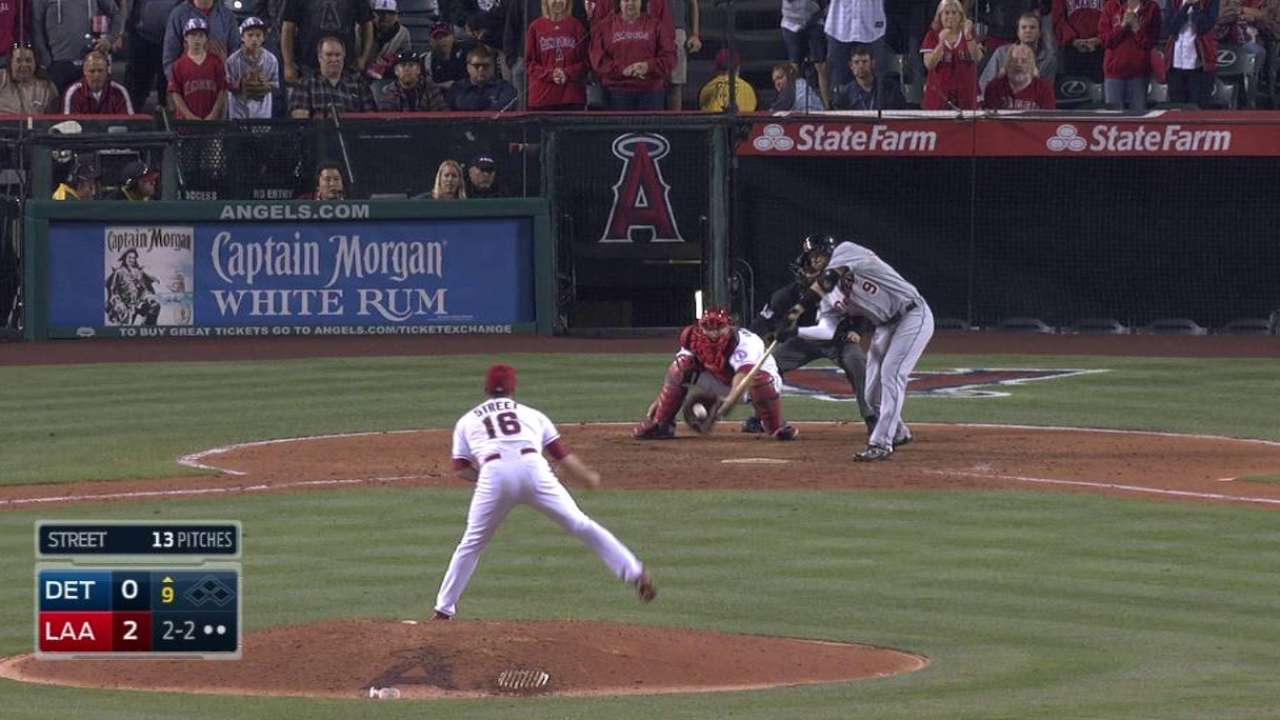 ANAHEIM -- With the Angels trying to hold onto a two-run lead in the eighth inning of Friday night's 2-0 win over the Tigers, Joe Smith was, unexpectedly, nowhere to be seen.
It turned out the setup man was unavailable after feeling a twinge in his neck on Thursday. After the game, Smith said he had experienced the same issue once before, and it was minor.
"I was doing my stretches yesterday in the sixth inning, and it was kind of like my upper trap just locked up on me," Smith said. "I'm not gonna put a timetable on it, but last night it felt [bad], this morning, I felt better, and then this evening, I feel a lot better. I'm optimistic for tomorrow."
Manager Mike Scioscia said that Smith's delivery is affected by the issue, and that the reliever is receiving treatment.
Smith said he knew when he woke up on Friday morning that he wouldn't be available for the evening game.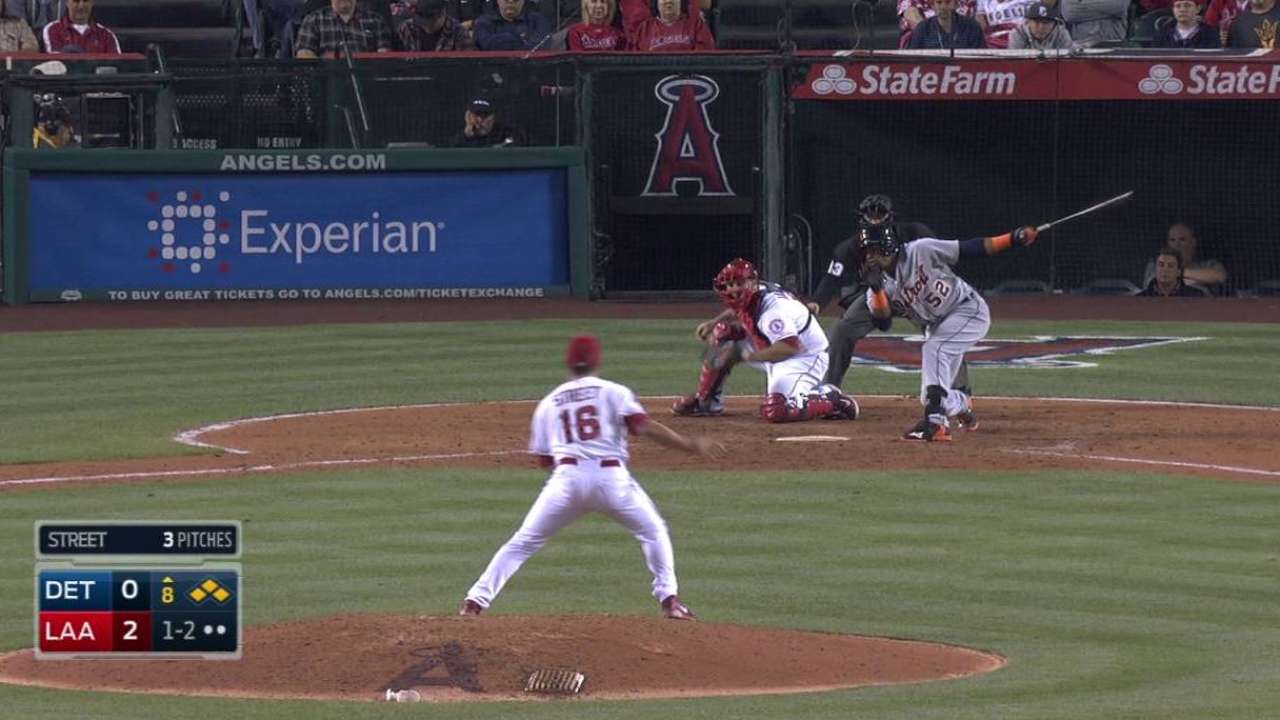 The Angels held on, with starter Hector Santiago getting the first out of the eighth inning, reliever Cam Bedrosian getting the second and closer Huston Street getting the third with the bases loaded as part of his first four-out save of the year.
"Sometimes the circumstances are what they are," Street said. "Joe needed a day today, which you want to be able to give him. Because sometimes one day can save you three, four, five, six weeks on the DL."
Scioscia also said that he did not want to use reliever Fernando Salas, who would have been another candidate to pitch the eighth inning. Salas had pitched five of the previous seven days.
David Adler is an associate reporter for MLB.com. This story was not subject to the approval of Major League Baseball or its clubs.