Tigers' offense keeps on spinning its wheels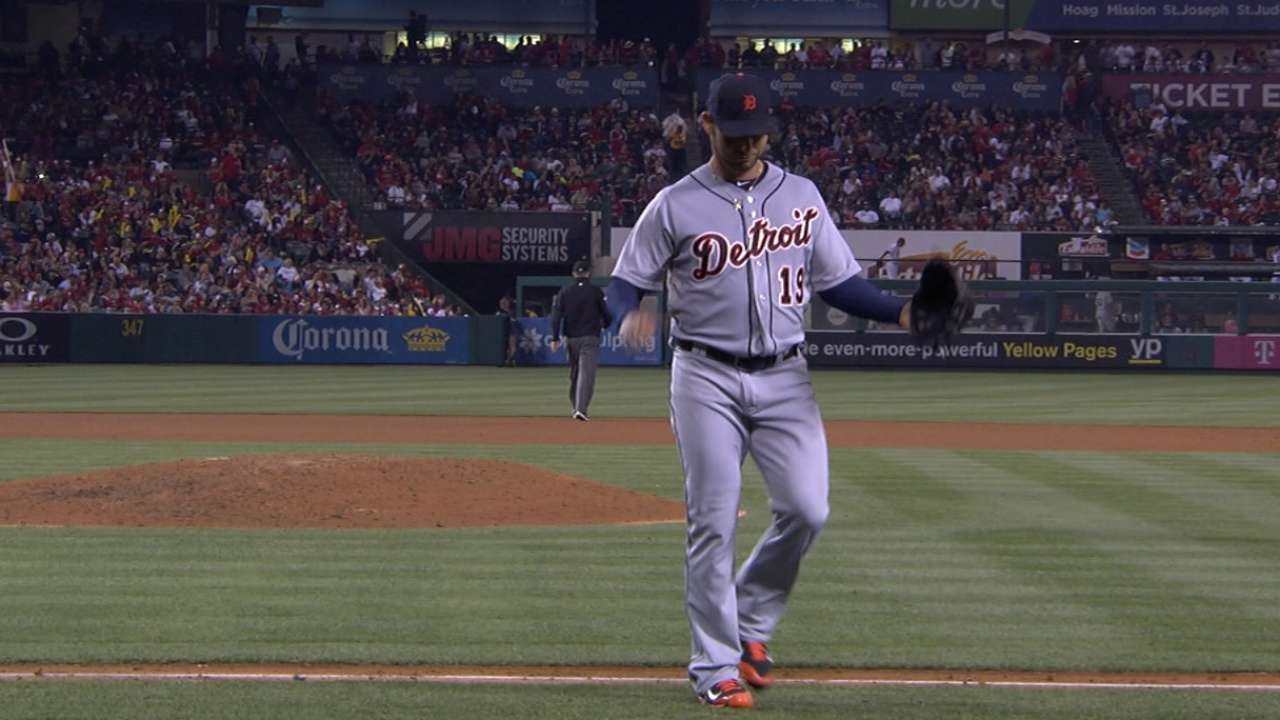 ANAHEIM -- Tigers reliever Alex Wilson thought he had a chance to pull off the road upset in the Angels' pregame cow-milking contest. He ended up suffering a walk-off loss. Literally, the cow walked away from him, forcing Wilson to scramble to get back under her.
"Martha took a spin on us," said Wilson, who had no idea what the cow's name was. "I got cheated."
Wilson's struggle to draw milk from an unwilling cow set up the analogy. The Tigers' continued drought at the plate in Friday night's 2-0 loss to the Angels fulfilled it, leaving manager Brad Ausmus utterly exasperated.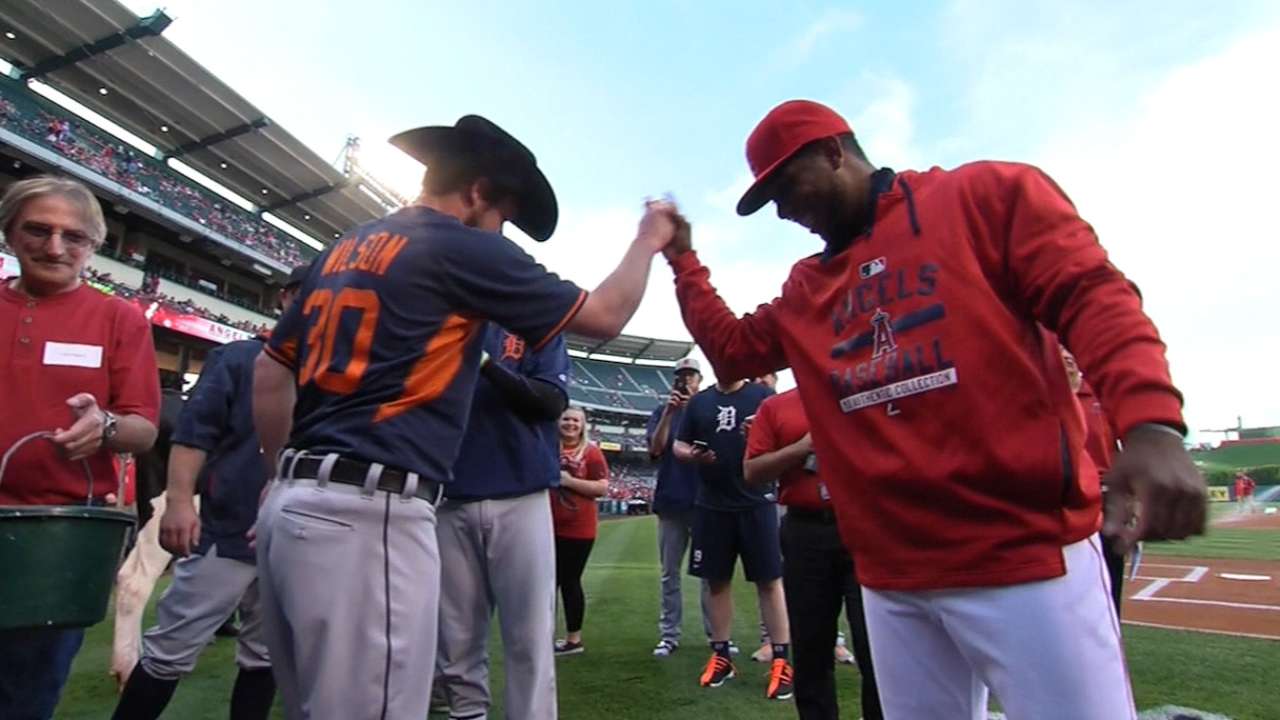 "We've gotta find a way to score runs," Ausmus said. "We're not getting hits. You can't sit on your hands when you're not getting and hits think, 'Oh, well, something's going to happen now.' You've gotta try something."
If that analogy was a stretch, the sight of J.D. Martinez's seventh-inning drive dying at the left-field fence, stalled in the cool California air, might work better.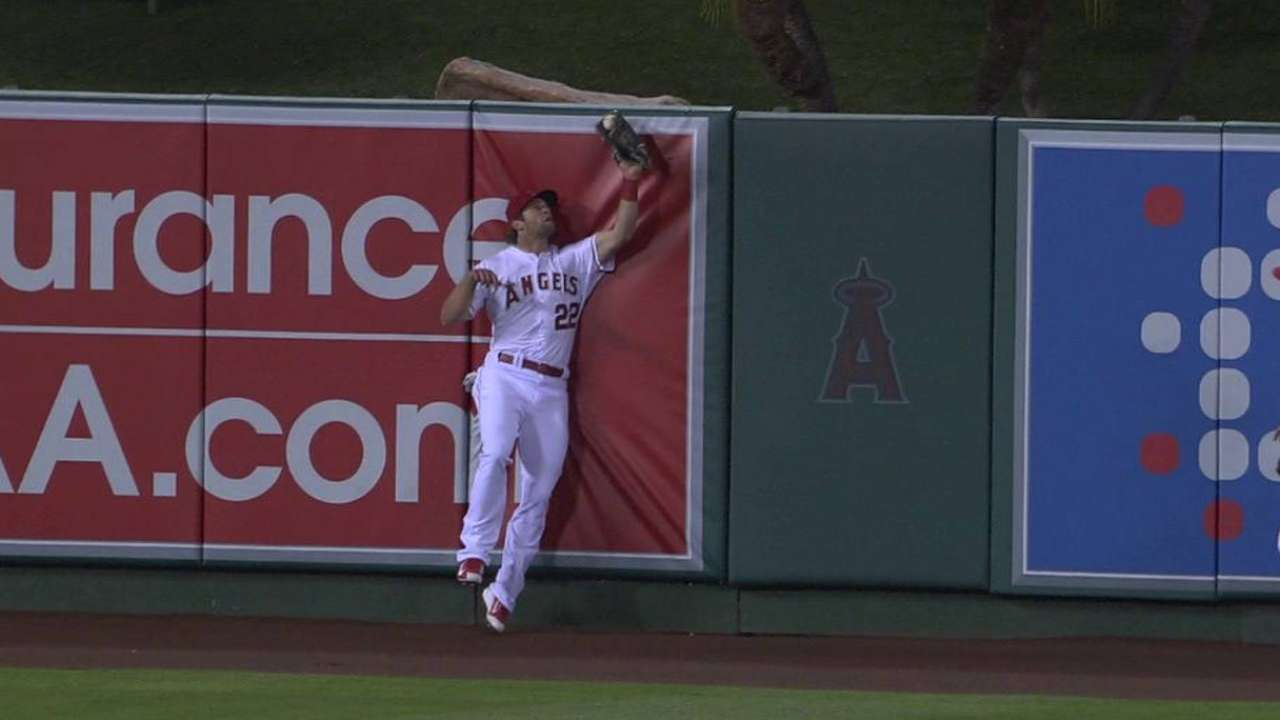 "It's just frustrating," Martinez said, "especially when right now we're fighting for runs. All that changes the game. It's not just a solo home run that gets us on the board. It's a two-run home run and now it's a tie ballgame."
It's why Ausmus had no problem with Rajai Davis trying to steal third with one out in the sixth inning of a 1-0 game, with Ian Kinsler at the plate and Miguel Cabrera on deck. With six runs in their last five games, the skipper is not in a position to play for the big inning. Ausmus needs to try to find ways to score runs, with or without hits.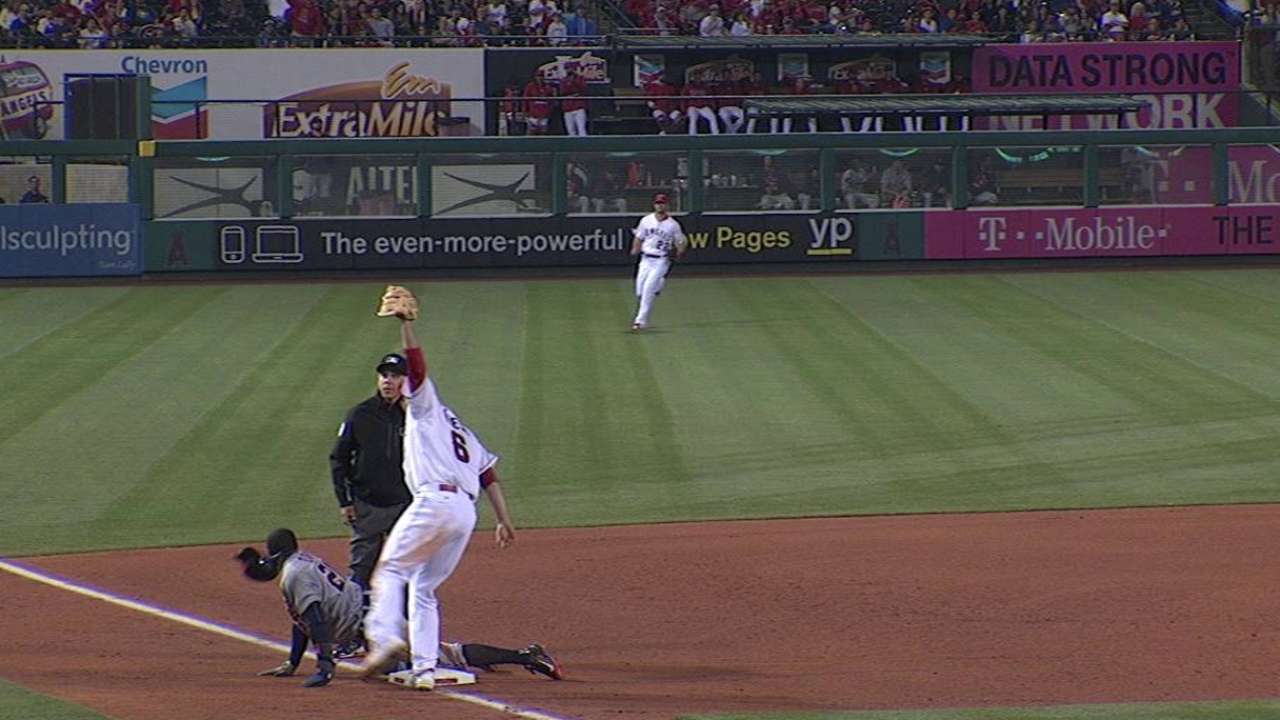 "He had the green light. Quite frankly, it's not a bad idea," Ausmus said. "It's not like we're driving in a bunch of runs, so if he can get to third maybe with one out, we can get a ground ball and get him in."
Kinsler hit a fly ball, but after Davis had been thrown out at third. Four other runners in scoring position were stranded after the fifth inning, so waiting for the big hit didn't work either. They've had just two run-scoring hits in these five games.
The last time Detroit scored six runs in a five-game stretch was April 17-21, 2013, also on a West Coast trip. That lineup slumped through Seattle and Anaheim with Cabrera coming off a Triple Crown campaign, Prince Fielder, Torii Hunter and a slumping Victor Martinez.
This team has Cabrera, Yoenis Cespedes, Kinsler and J.D. Martinez. It doesn't have Victor Martinez right now. It also does not have a spark.
More concerning now is that the last three games have come against left-handed starters, for years the panacea for a right-handed leaning lineup. Instead, Detroit scored one run in 13 innings combined against C.J. Wilson and Hector Santiago the last two nights.
"You would think, considering we're right-handed dominant in the lineup, that it might help something click for us," Ausmus said. "We did hit a few balls early yesterday against Wilson. But we're just really struggling to score runs. There's no secret solution. ...
"We're just not swinging the bats well. I don't think it matters if it's a righty or a lefty."
They'll have back-to-back righties awaiting them. Next up is Jered Weaver on Saturday. He has logged 13 innings of two-run ball against Detroit over the last two years. Then comes Matt Shoemaker, who tossed seven shutout innings against Detroit last July, on Sunday.
The attitude is still positive. But the cow isn't exactly sitting still.
"If we can put more quality at-bats together as a team collectively, then we're going to at least score more runs," Davis said. "It's just putting all those together."
Jason Beck is a reporter for MLB.com. Read Beck's Blog, follow him on Twitter @beckjason and listen to his podcast. This story was not subject to the approval of Major League Baseball or its clubs.