Astros' bullpen has uncharacteristic off-night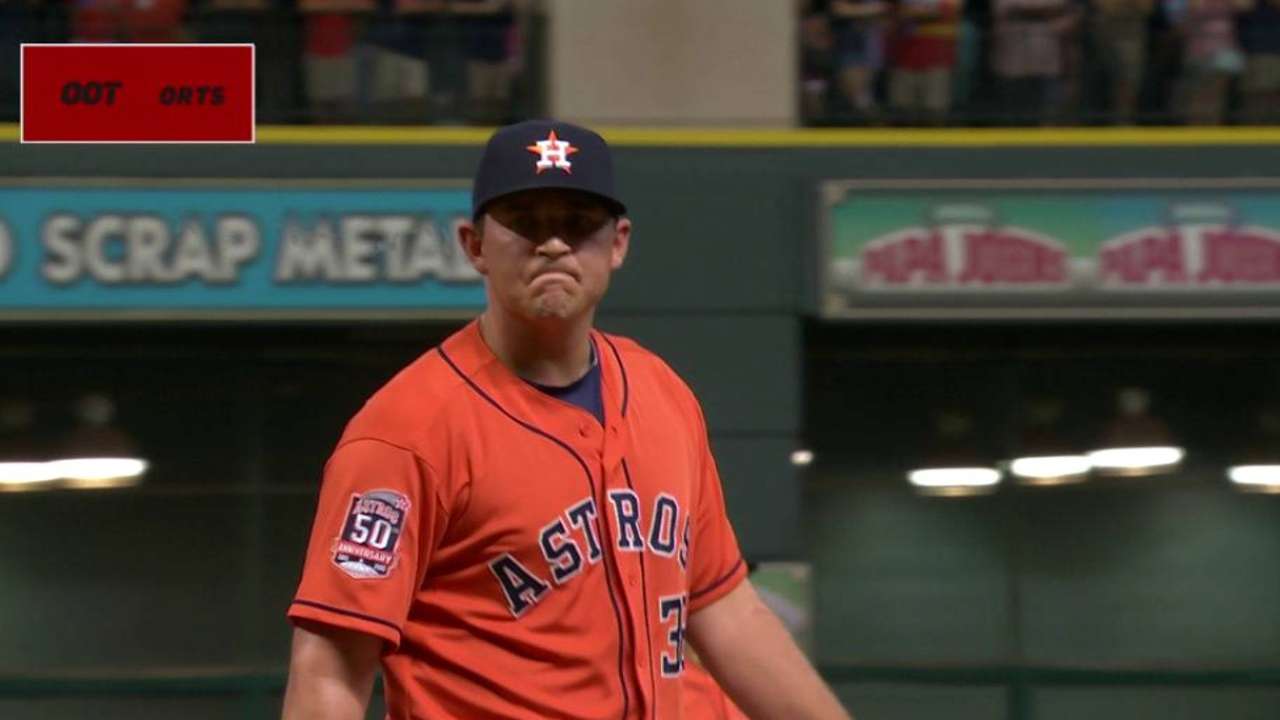 HOUSTON -- Sometimes the Astros' bullpen isn't quite as invincible as it's appeared during the first two months of the season. And with Houston's offense scuffling for runs, any hiccup late in games looms large.
That was the case Friday night at Minute Maid Park, when Chad Qualls gave up a game-tying homer to Gordon Beckham in the eighth, and the White Sox rallied for three runs in the 11th off Josh Fields and Tony Sipp to beat the Astros, 6-3, in the series opener. The four runs allowed by the bullpen tied a season high.
"I feel bad," Qualls said. "We've been throwing the ball real well -- sixth, seventh, eighth, ninth [inning] -- and getting the job done. It's almost expected every time, and it kind of just humbles you a little bit realizing this game is not as easy as we make it look at times. One bad pitch pretty much that whole inning. First pitch, he ambushed me a little bit."
Beckham hit the first pitch Qualls threw in the eighth over the left-center-field wall, but he came back to get three consecutive outs. Will Harris threw 1 1/3 scoreless innings, and Pat Neshek had a scoreless frame before Qualls blew his second save of the season.
Luke Gregerson threw a scoreless ninth, which magnified the Beckham homer off Qualls.
"I feel like if that didn't happen, we would have won," Qualls said. "Luke extends the game and they score some runs. I feel like it's kind of my fault, but I do that to myself all the time when I give up runs."
Fields, who worked a 1-2-3 10th, walked No. 9 hitter Carlos Sanchez with one out in the 11th, putting the winning run on base. Sipp, who had given up game-deciding homers in his previous two outings, allowed a single to Adam Eaton and then a two-out, two-run double to Geovany Soto off the right-field wall that made it 5-3. Adam LaRoche followed with an RBI single for a 6-3 lead.
"Pitchers get to the point where every miscue is hurting them, and Tony's going through that right now," manager A.J. Hinch said. "He elevates the ball and he gave up, not a long drive to right, not a popup to right, but a double, and then obviously they tacked on. He's getting behind a little bit with a few mistakes. I think it's tough, because these guys have been so good the entire season that any blemish looks a little bit more magnified."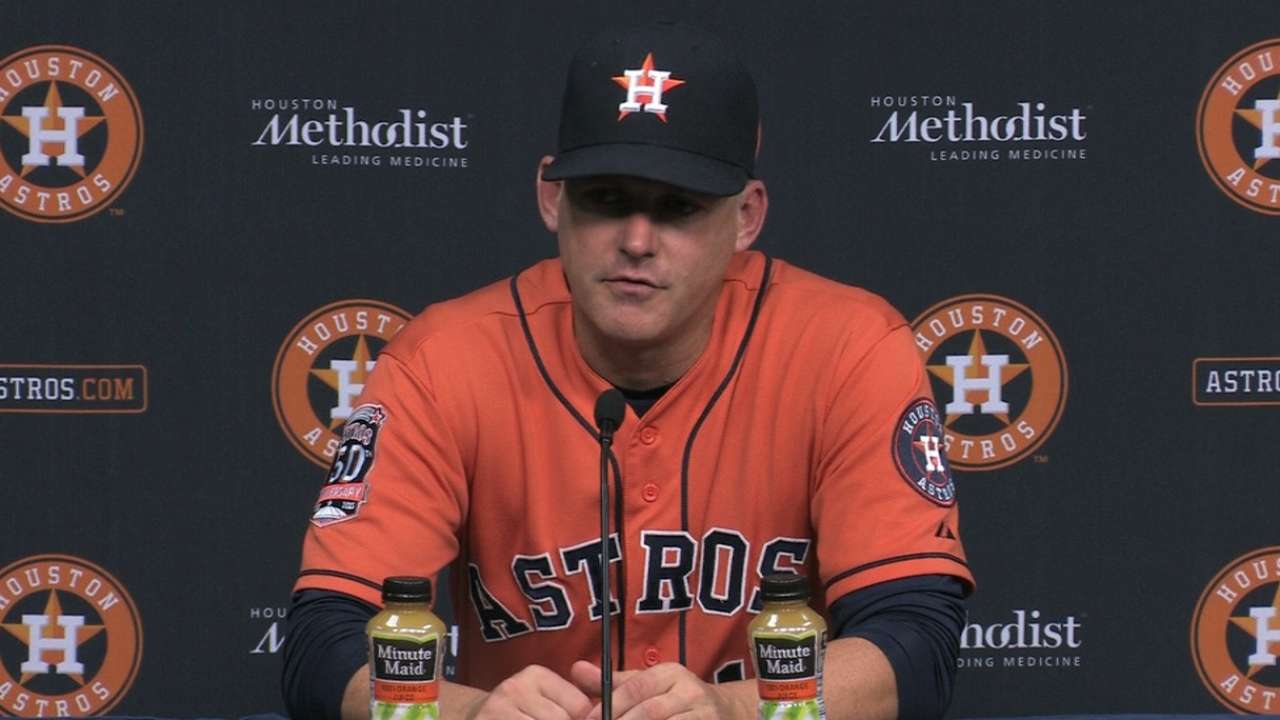 Sipp has allowed only five earned runs in 18 1/3 innings this year, but four of those have been in his past three outings.
"These guys pitch with the game on the line," Hinch said. "He's making a few mistakes and getting burned, but he's an effective pitcher and will bounce back from this and get through this mini-rut that we've seen the last couple of days."
Brian McTaggart is a reporter for MLB.com and writes an MLBlog, Tag's Lines. Follow @brianmctaggart on Twitter and listen to his podcast. This story was not subject to the approval of Major League Baseball or its clubs.