Counsell ready to switch up bullpen roles
Broxton's struggles continue while Jeffress, others get outs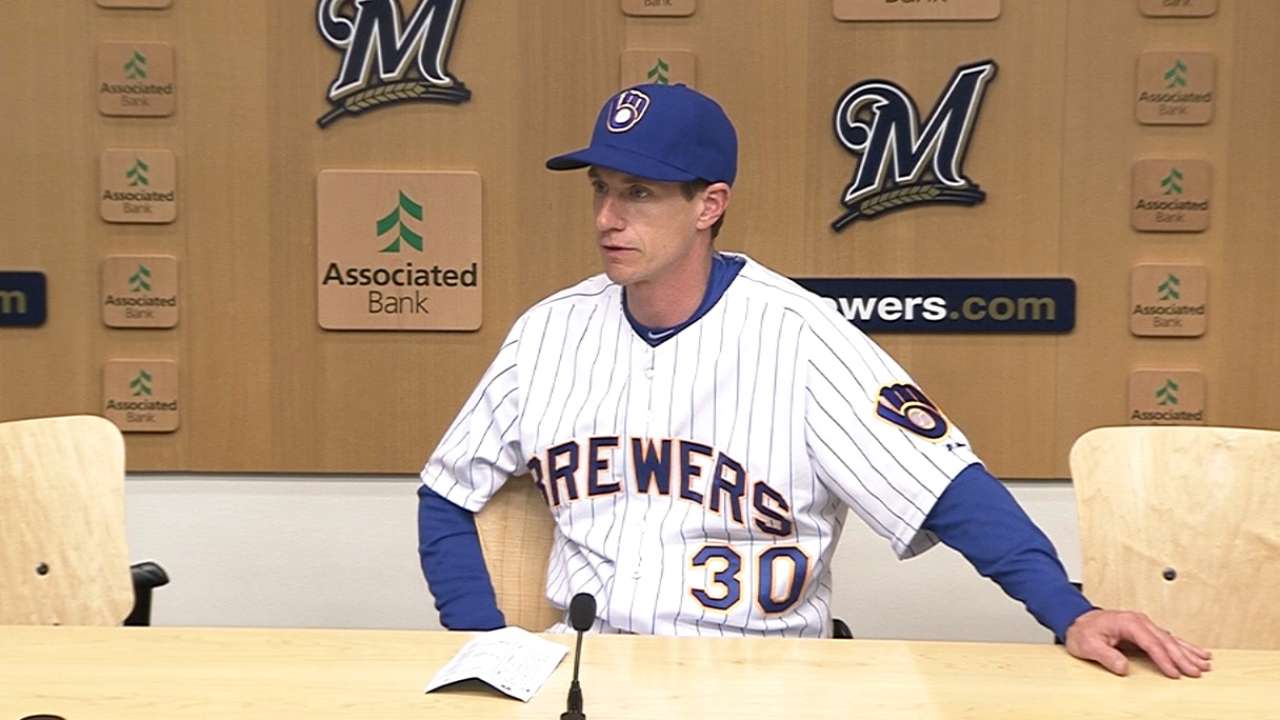 MILWAUKEE -- Brewers reliever Jonathan Broxton's struggles in the eighth inning have been a reoccurring theme this season. Those same problems reappeared in Milwaukee's 7-5 loss to the D-backs on Friday night.
The two teams entered the eighth tied at 4, before D-backs shortstop Nick Ahmed smacked a 94-mph fastball from Broxton into Arizona's bullpen in right-center field at Miller Park to take a lead Arizona would never relinquish.
"I had two stupid pitches that inning," Broxton said. "One of them I got away with, and one of them I didn't."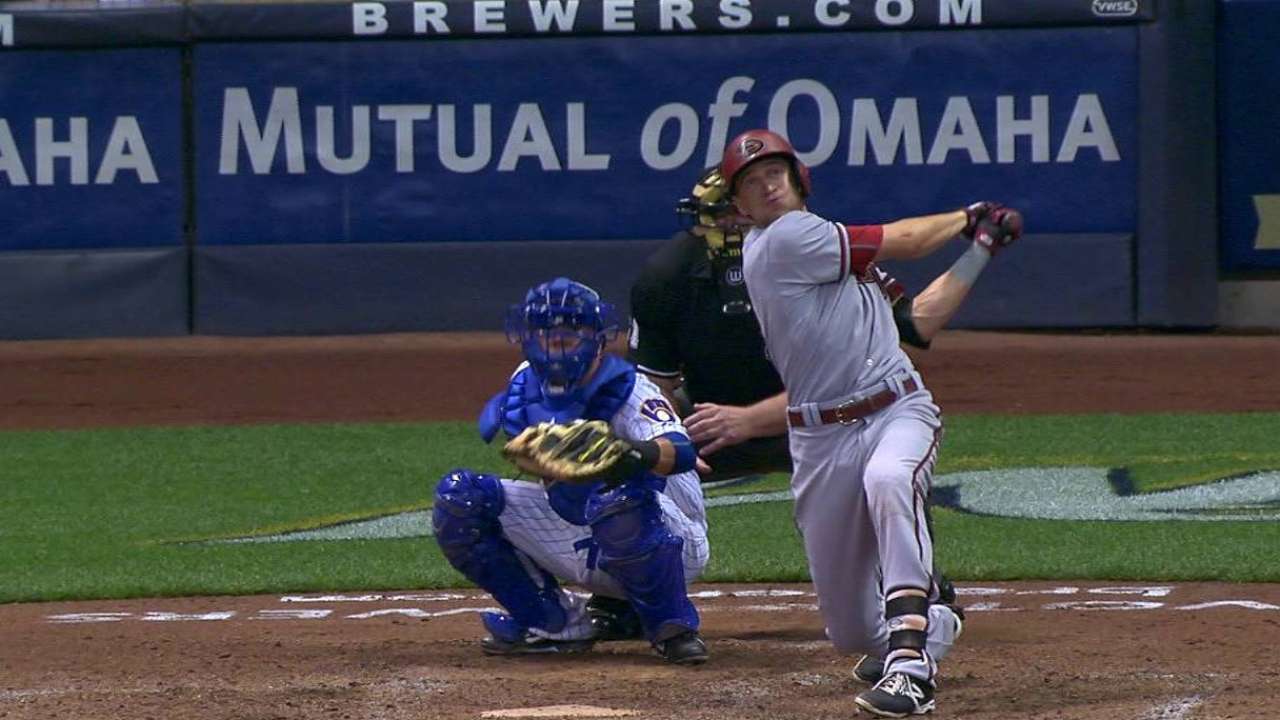 Broxton entered Friday's game having allowed 14 runs in 17 1/3 innings, and opposing batters were hitting .324 (24-for-74) off him. The bulk of his work has come in high-leverage situations in the eighth, like on Friday when he gave up Ahmed's homer, which was the fourth allowed by Broxton this season.
"It feels like there's a little bit of a lack of a put-away [pitch] for him," Brewers manager Craig Counsell said.
It appears Counsell is ready to consider a change for the eighth inning.
"I think we have to start thinking about it because it's a big spot and we need outs in those spots," Counsell said. "We need to give ourselves a chance in those spots. Those are big leverage innings he's pitching and we have to get outs in those innings."
While Broxton has had trouble getting outs, the opposite can be said for reliever Jeremy Jeffress. Jeffress has given up just 10 runs in 24 innings, while striking out 25. The right-hander didn't allow a run in the seventh on Friday.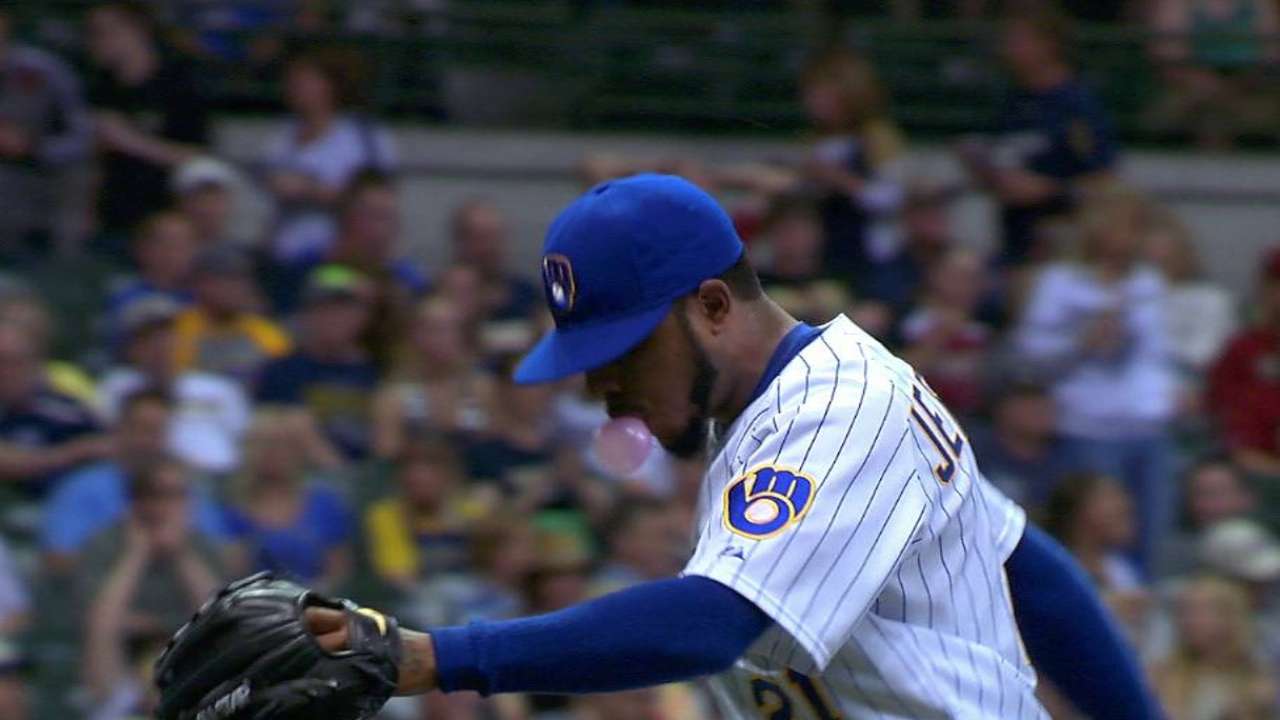 But Counsell believes a committee of relievers might be the way to attack the eighth inning.
"We'll see what the situation provides," Counsell said. "It's not going to be one guy."
As for Broxton, he sees his struggles stemming from getting behind in the count against too many hitters.
"The ball is coming out fine," Broxton said. "I'm just getting behind guys I shouldn't be, especially 1-0 pitches like tonight. It cost me."
Brandon Curry is an associate reporter for MLB.com. This story was not subject to the approval of Major League Baseball or its clubs.