Offensive woes on road continue for Dodgers
Los Angeles shut out for fourth straight road game in loss to Cardinals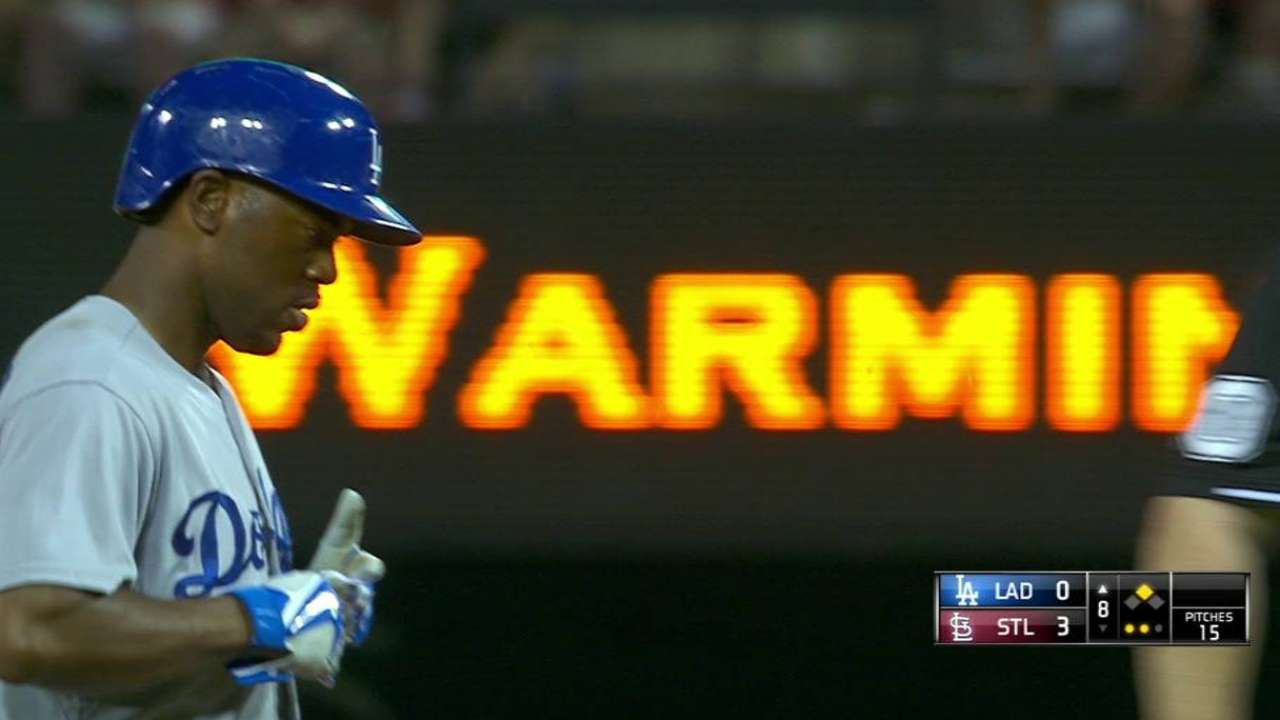 ST. LOUIS -- The Dodgers' streak of scoreless road losses reached four in a 3-0 series-opening loss to the Cardinals at Busch Stadium on Friday night as veteran right-hander John Lackey subdued the Los Angeles lineup for seven innings.
Dodgers manager Don Mattingly offered no explanation for the road woes and stopped short of calling his team's recent offensive performance a "rut." But the Dodgers have scored three runs or fewer in 10 of their last 12 games, a stretch that has yielded a 5-7 record.
"I do think we've had a little bit of a lull scoring runs," Mattingly said. "I think it's a matter of continuing to give ourselves a chance. I've said that a lot. If we give ourselves chances, we're going to win."
Los Angeles had chances on Friday, but went 0-for-5 with runners in scoring position and left six runners on base. Three of those missed opportunities came in the seventh when Adrian Gonzalez and Justin Turner led off the inning with singles.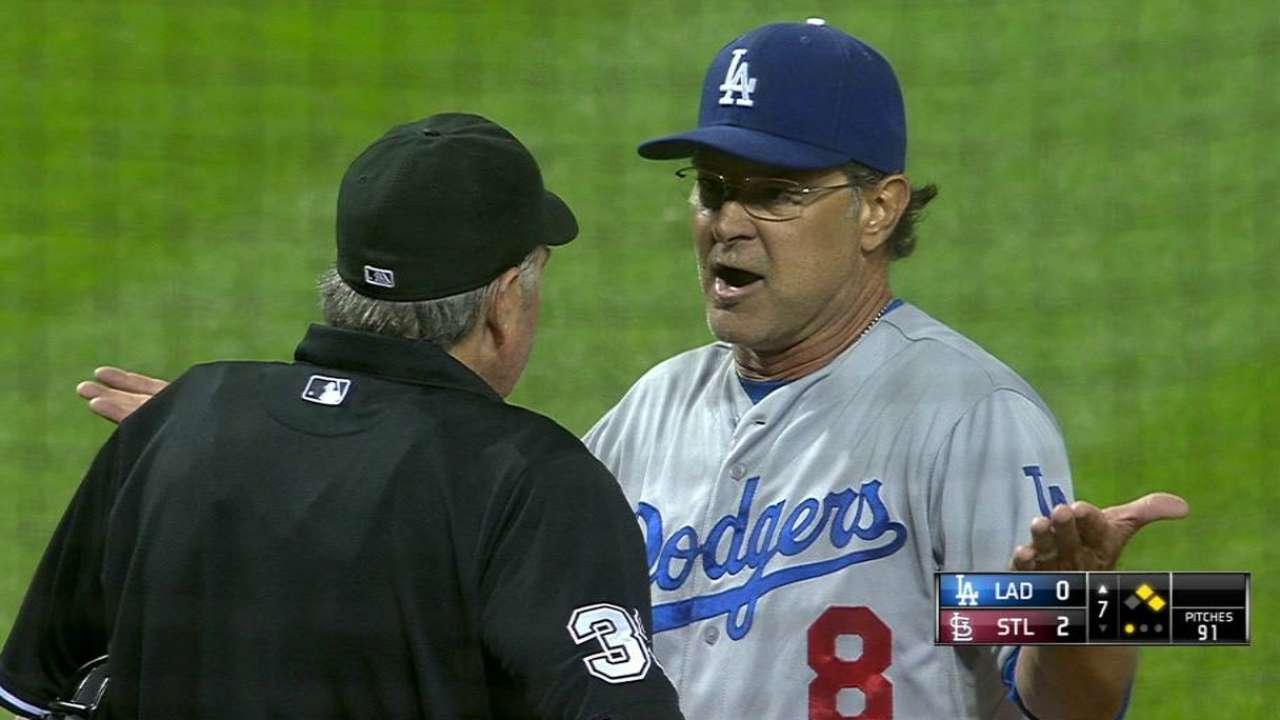 Andre Ethier struck out looking for the first out, prompting an early exit from Mattingly, who was tossed for arguing about the strike zone. Alex Guerrero popped up and A.J. Ellis struck out to end the threat.
"That's the thing," Mattingly said. "We didn't really do enough to win. So for us to sit here and complain about the strike zone doesn't do us a lot of good. We weren't able to get enough guys out there, and when we had them out there we weren't able to do enough."
If the Dodgers had faced a left-handed reliever, Mattingly said Scott Van Slyke, who last played on Monday, would have been available to pinch-hit. Van Slyke is working through a back injury.
"He was good," Mattingly said. "We really tried to stay away from him if we could, knowing that every day we get is good.
"We are who we are right now. We have to be able to win with our personnel right now."
David Cobb is an associate reporter for MLB.com. This story was not subject to the approval of Major League Baseball or its clubs.