DeSclafani offers glimpse into bright future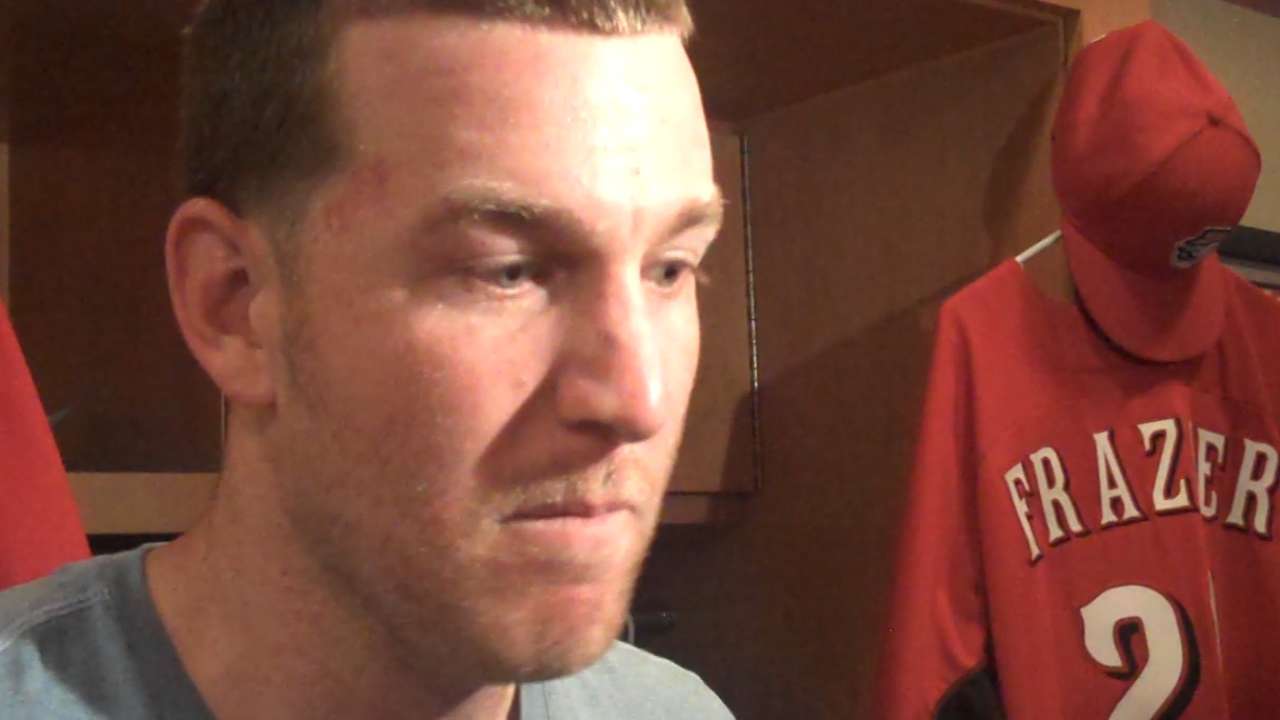 CINCINNATI -- Reds fans are getting a glimpse of the future this weekend, with three rookie pitchers getting starts, and on Friday the future looked pretty good.
Anthony DeSclafani was impressive on Friday evening, leading the Reds to a 5-2 win over the Nationals in the series opener at Great American Ball Park. The young right-hander answered the call for a struggling rotation, surrendering only two earned runs on eight hits in six innings to improve to 3-4 on the season with a 3.41 ERA.
"He was able to make that down-and-away pitch to a primarily right-handed-hitting lineup, and then threw some really good pitches in," manager Bryan Price said.
DeSclafani's strong performance on Friday came on the heels of another impressive start his previous time out, on May 23. He gave up only one earned run and three hits in seven innings of work in that one but didn't pick up the win because of a lack of run support in a 2-1 loss to the Indians.
"[He] was missing a bit off the plate with his slider, so he really had to rely on mostly pitching with his fastball and utilize the curveball and changeup as much as he did in Cleveland, and I really just think he just grinded his way through it," Price said. "He just attacked and stayed aggressive and gave us a game we needed."
During his six innings, DeSclafani had to work through a few jams, including an early one in the first inning. He gave up back-to-back singles to put runners on the corners with only one out, but he struck out right fielder Bryce Harper and got first baseman Ryan Zimmerman to fly out to right field to end the threat.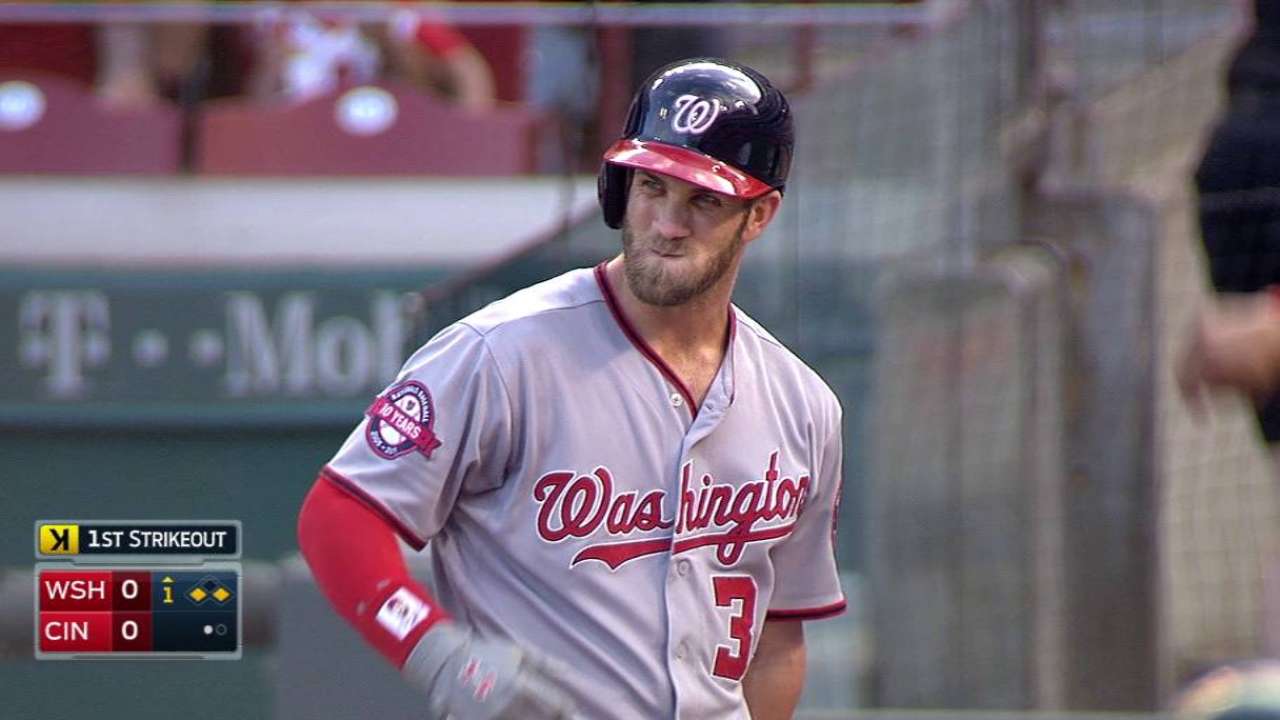 The strikeout of Harper was the first of eight straight retired by DeSclafani, and also the start of a superb evening against one the Majors' top hitters. Harper went 0-for-3 against DeSclafani, including hitting into a double play in the fourth inning.
Following the game, DeSclafani said that he wasn't focused on who was in the batter's box, but simply on picking up a much-needed victory.
"I always concentrate, [so] it doesn't matter who's up there," DeSclafani said. "I just want to win. We need to win, so I was glad we were able to do that. We had some timely hitting, played great defense and we came out on top, so I'm happy with it."
Robert Bondy is an associate reporter for MLB.com. This story was not subject to the approval of Major League Baseball or its clubs.