Tulo breaks out of slump with power display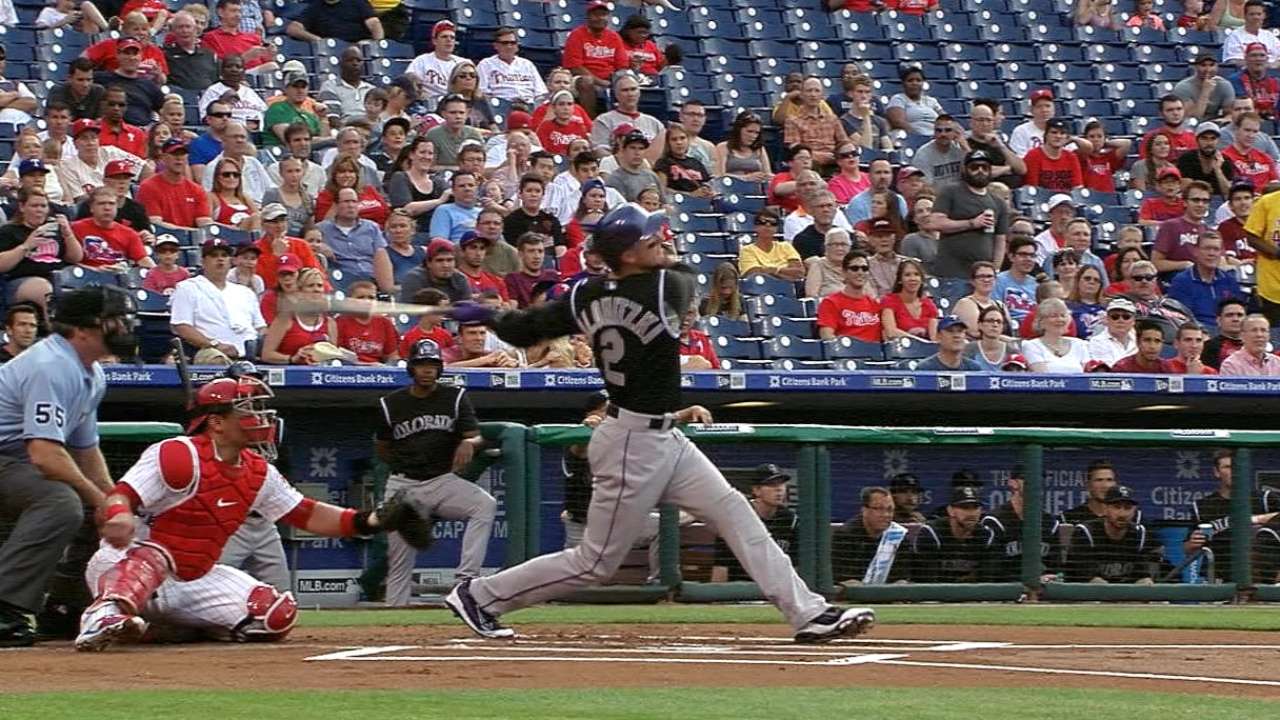 PHILADELPHIA -- The problem with breaking down Rockies shortstop Troy Tulowitzki's season-long slump and home run drought is he has the power to change things quickly.
Tulowitzki entered Friday with a .266 batting average and no homers in 91 at-bats, 96 plate appearances. By the third inning, he had hit two solo homers, and he finished 4-for-5 in the Rockies' 4-1 victory over the Phillies at Citizens Bank Park.
"It's nice," Tulowitzki said. "I haven't been myself all season. That's why I keep working, because I know I can turn it around.
"I know somewhere in there, there's a good player. He just hasn't showed up yet."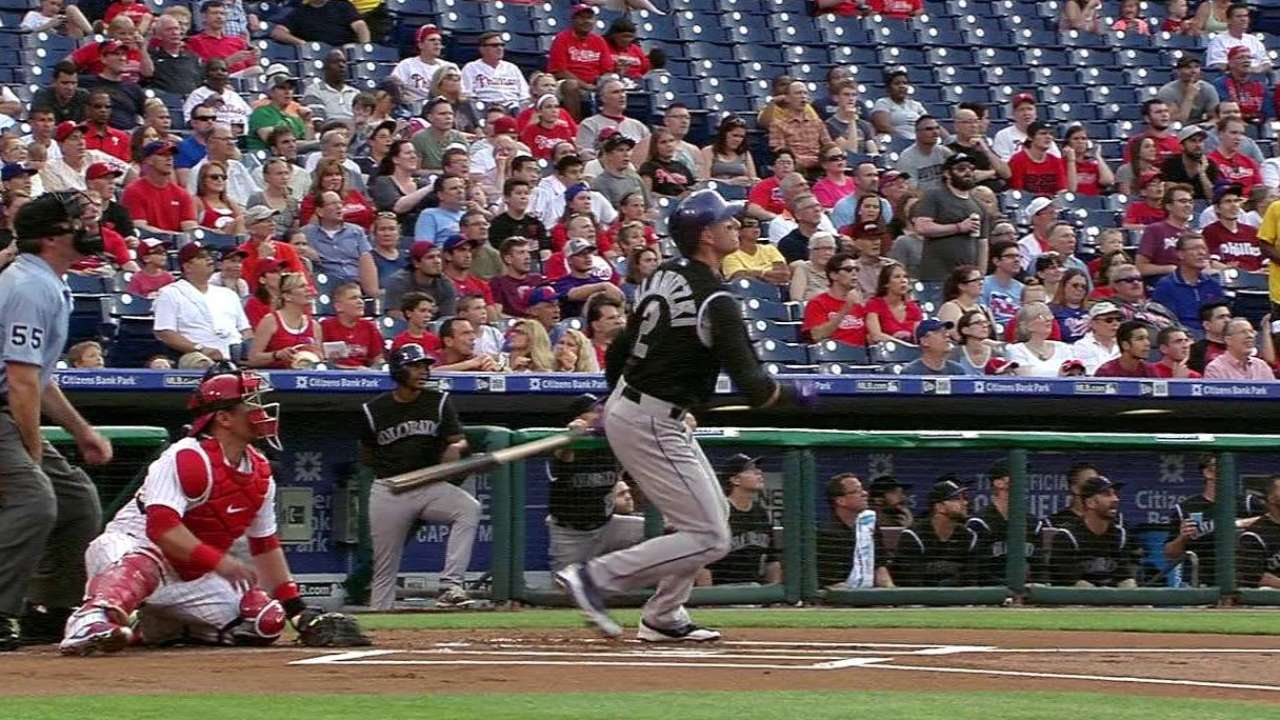 Of course, it's possible that Friday -- with the homers coming on fastballs from Phillies ace Cole Hamels -- was the arrival of Tulowitzki's four-time All-Star form. This year, Tulowitzki had just five walks and 36 strikeouts, often because he put himself in bad counts by chasing low pitches.
But starting with the last homestand he was landing hits the opposite way -- softly, but it was still a positive -- and he even walked Wednesday against the Reds.
"He works as hard as anybody, has a burning desire to be great and shows up every day with that in mind," Rockies manager Walt Weiss said. "It's been a tough month or so for him. But we know that a performance like that is always right around the corner."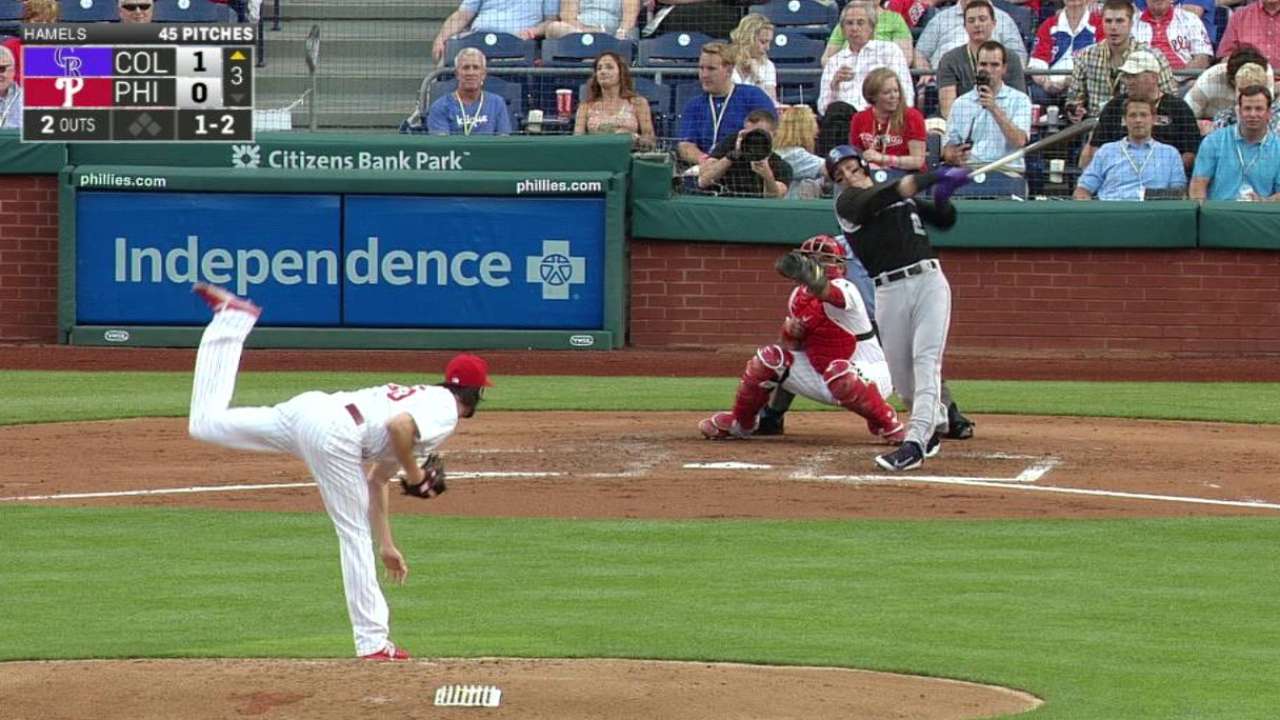 Tulowitzki had an eventful night. He gobbled up several grounders, but made an error on a tough play in the seventh to end starting pitcher Chad Bettis' perfect game bid.
On each of his singles he was erased on the basepaths -- once he was beaten trying to advance on a ball in the dirt, the other he was doubled off after a line drive. But being part of Bettis' eight scoreless innings and finally finding his power made it all worthwhile.
"Today," he said, "is why I play."
Thomas Harding is a reporter for MLB.com. Follow him on Twitter @harding_at_mlb, and like his Facebook page. This story was not subject to the approval of Major League Baseball or its clubs.