Dior, designer behind MLB logo, dies at 82
'He created a symbol that has stood the test of time'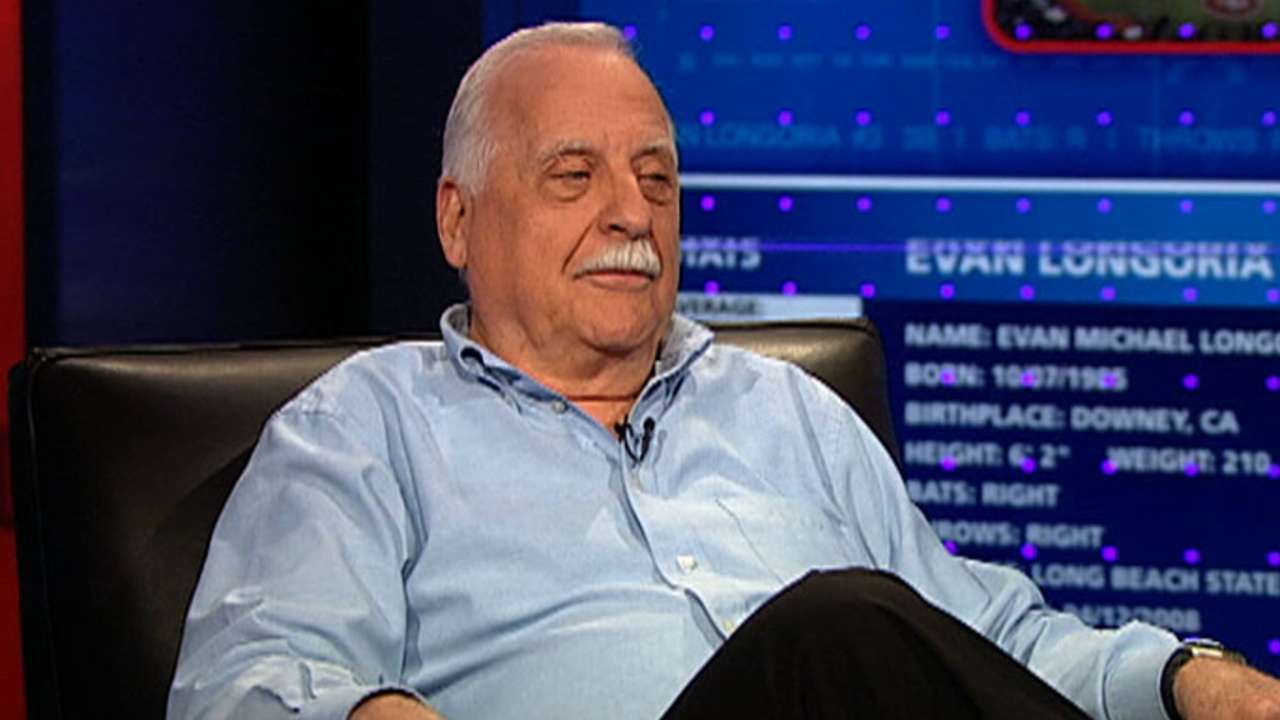 Jerry Dior, the man who designed the Major League Baseball logo, has passed away.
Dior died at his home in Edison, N.J., according to The New York Times. His wife, Lita, told the newspaper that the cause was cancer.
The silhouette of a player with a bat in his hands, ready to hit, has been the game's logo since it began appearing on teams' uniforms in 1969 as a way to recognize the 100-year anniversary of professional baseball.
Dior was recognized by MLB during pregame ceremonies at Yankee Stadium and Citi Field in 2009 as the red, white and blue logo's original designer.
"I'm glad that we have been able to acknowledge Mr. Dior's contribution to our national pastime," then-Commissioner Bud Selig said at the time. "[He] created a symbol that has stood the test of time."
Dior created the logo while working as a graphic designer for the marketing firm Sandgren & Murtha. He received no royalties for his work and was not officially credited for it until 2009 after lobbying for recognition.
Dior, who became a Yankees fan after the Dodgers left his native Brooklyn, told MLB.com in 2009 that the famous silhouetted player wasn't based on anyone in particular, though he was aware many believed it was inspired by Harmon Killebrew -- including Killebrew himself.
The reality was just the opposite, Dior said. He wanted it to be ambiguous and nondescript. The result was an iconic image.
"I went with the silhouette because it was simple and easy to reproduce," Dior said in 2009. "I thought it had a good identity -- but I never imagined it would become what it has."
Adam Berry is a reporter for MLB.com. Follow him on Twitter at @adamdberry. This story was not subject to the approval of Major League Baseball or its clubs.