MLB.com Columnist
Phil Rogers
Royals drawing fans across the country
'America's team' intriguing for baseball lovers everywhere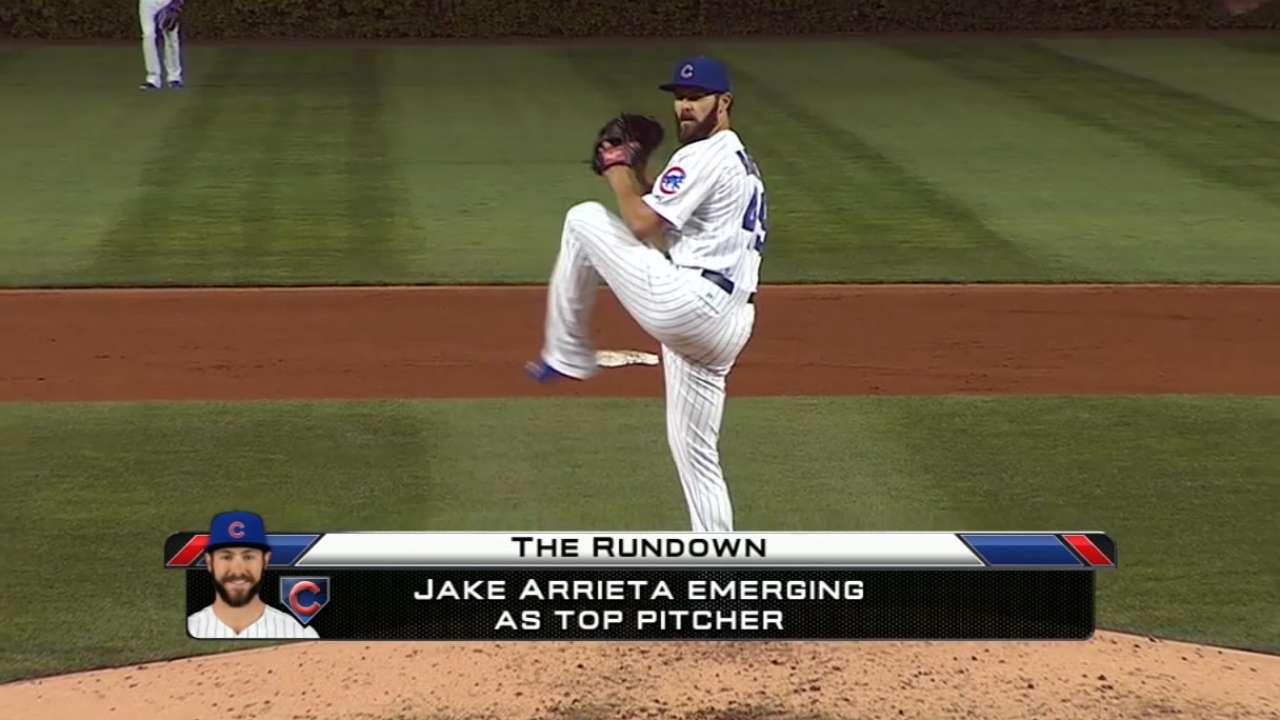 CHICAGO -- You won't hear the Royals call themselves America's team.
So let me do it.
Is there another team in Major League Baseball that generates excitement and an almost universal respect more than the Big Blue Machine?
Don't think so.
Oh, sure, Yordano Ventura seemed to be wound tight in April, and his teammates had their own macho moments once he stirred bad feelings in starts against the Angels, A's and White Sox. But after the ugly brawl at U.S. Cellular Field, Eric Hosmer proclaimed, "That's not who we are as a team; that's not who we are as an organization,'' and the nonsense stopped there.
The Royals, who are visiting Wrigley Field this weekend, are a team that is clearly being seen as what it is -- a collection of two-way players who are as committed to each other as they are fundamentally sound, and who make new fans every time they pull on their cleats.
When Alcides Escobar led off Friday afternoon's 8-4 victory with a home run into the left-field bleachers, there were probably 10,000 fans who stood and cheered. This is the Royals' first trip to the Cubs' ballpark since 2001 and yet another chance to celebrate the success that Ned Yost's team is having after a long, slow building process. Not that it looks to be ending any time soon.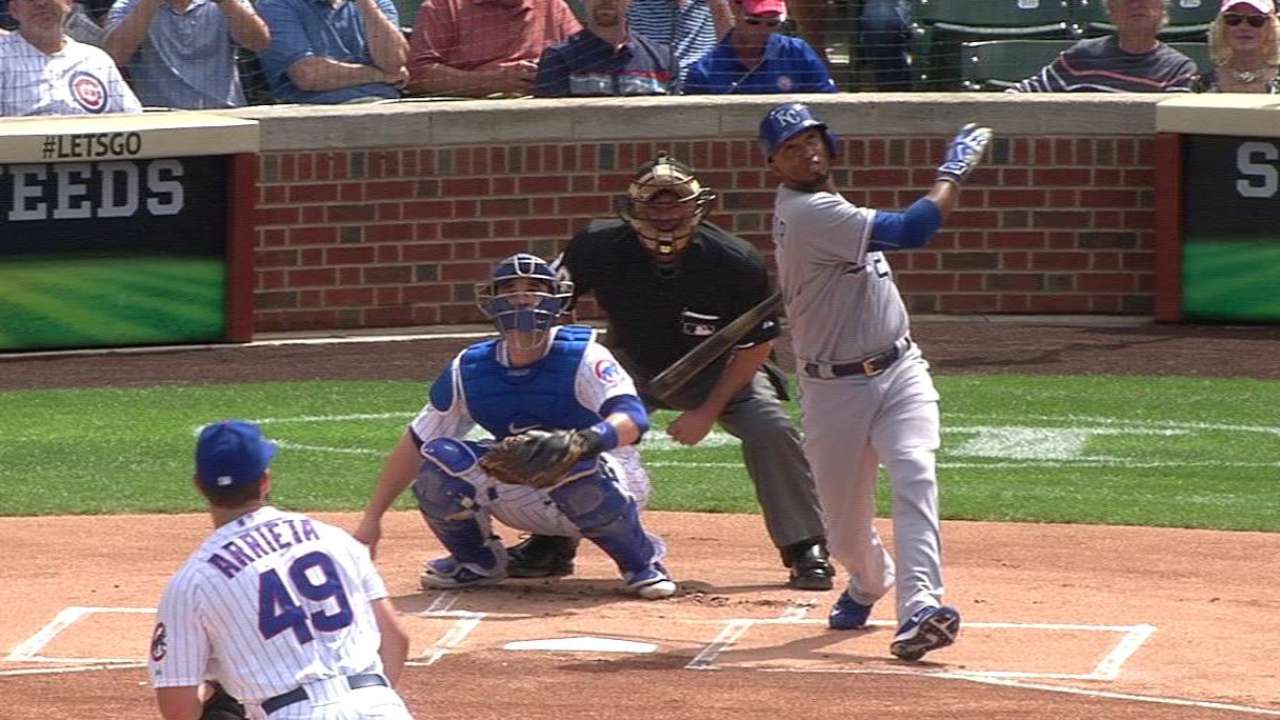 "They used to beat us with the Rays even before they got good,'' Cubs manager Joe Maddon said. "They were always a pain in the butt.''
Now they're a whole lot more than just annoying. They're the defending American League champs and have won at a .643 pace -- postseason included -- since last July 22. They've laid to rest the thought that they might be a one-year wonder, and they threaten to become the first team since the 1976 Cincinnati Reds to have five players elected to start the All-Star Game.
Royals catcher Salvador Perez is the leading vote-getter in the AL -- take that, Miguel Cabrera -- and four other Royals (Lorenzo Cain, Alex Gordon, Mike Moustakas and Escobar) are leaders at their position. Three others, Kendrys Morales, Omar Infante and Hosmer, are second at their spots.
"It's awesome,'' Hosmer said Friday. "I think it really shows how everybody in the country has seen this team play and is really liking the way we play the game. It's a credit to what we've done in the offseason, the Spring Training we had after a long season last year. For everybody to come back and pick up where we left off, it says a lot of good things about us.''
Attendance is up almost 7,700 per game at Kauffman Stadium, and clearly a lot of people have been using their lunch breaks to cast online votes for their hometown heroes. But the volume of the votes coming in for Royals players suggests the trend goes far beyond Kansas City.
"Oh, yeah,'' Hosmer said. "Definitely all the people in Kansas City have a big part to do with that. At the same time, it's the rest of the country. That's a lot of votes you're talking about. Pretty much every guy [in our lineup] is in the mix for a spot. I just think it shows a lot for this team. I think a lot of people like the way we play, and respect the way we play the game.''
Kansas City has had a trio of All-Stars at both of the last two games, with closer Greg Holland, Gordon and Perez representing the team in both Minnesota and at Citi Field in New York. Before that, the franchise had sent only one player to the All-Star Game for nine consecutive years.
Not that players like Hosmer, who arrived in 2011, when the Royals were coming off a 95-loss season and on their way to losing 91 more, were counting.
"I think a few years ago, we were definitely trying to figure out some ways to score more runs and play more consistent baseball,'' Hosmer said. "[Going to the All-Star Game] wasn't at the top of our list of priorities. Now, after the year we had last year, everyone wanted to come out and prove that we're for real and it wasn't a fluke that happened. For us to come out and have a start like this, especially a lot of guys individually to come put up the first couple months they put up, shows who we are. A lot of people are watching, and a lot of people enjoy what we do.''
The thousands of Royals' fans at Wrigley Field certainly did. They stuck around through a ninth-inning rainstorm to watch Holland finish off a victory that featured a three-run eighth inning after Addison Russell's homer off Kelvin Herrera had tied the score 4-4 in the seventh.
They'll be back on Saturday night to watch Ventura work against a Cubs team that is leading the Major Leagues in strikeouts (466) -- including 15 more off Edinson Volquez and the bullpen Friday -- and for Sunday's finale. Have first-place team, will travel.
Phil Rogers is a columnist for MLB.com. This story was not subject to the approval of Major League Baseball or its clubs.