Volquez K's season-high nine, still looks to improve
Righty allows two-run shot to Soler to end outing, but he's glad to help stop team's skid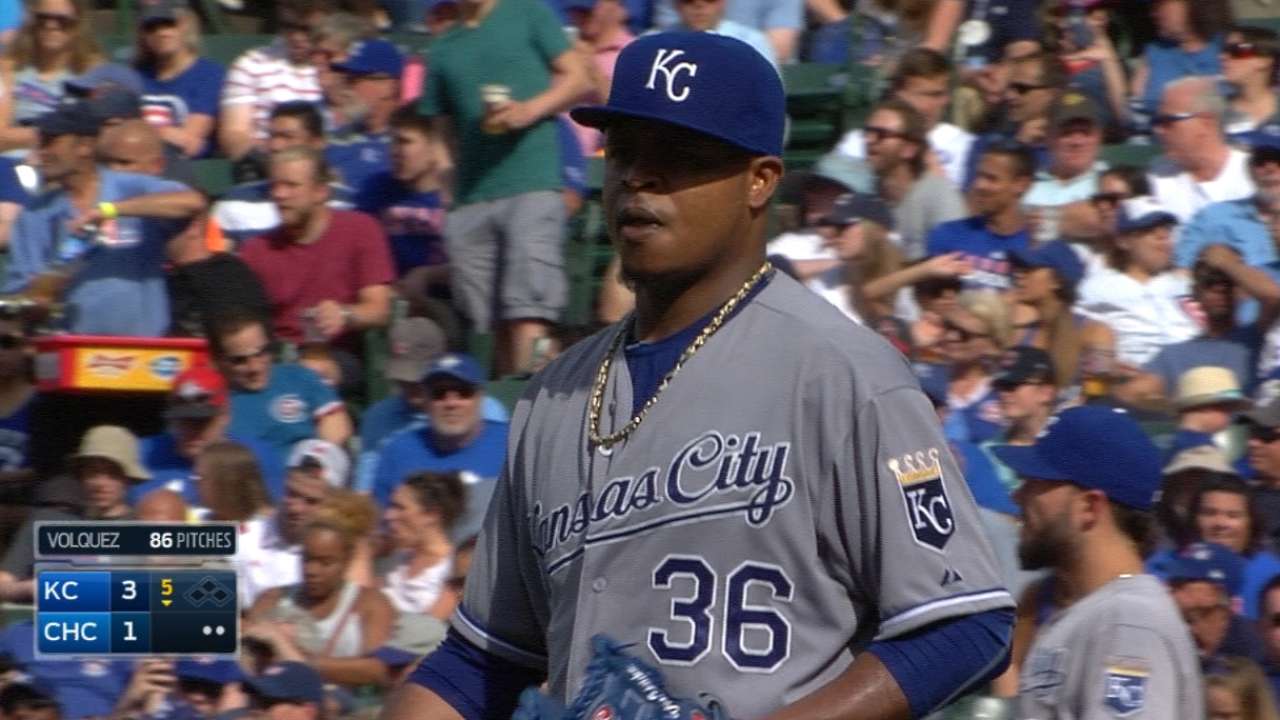 CHICAGO -- Royals right-hander Edinson Volquez had been close to dominant, striking out nine hitters through 5 2/3 innings and only allowing one run.
Then up came Cubs right fielder Jorge Soler with a runner on.
Volquez fell behind Soler, 3-0. The next pitch went sailing off Soler's bat into the left-field bleachers, bringing the Cubs within 4-3 and finishing Volquez's day. The Cubs tied it 4-4 in the seventh, depriving Volquez of a win: But he was happy regardless, as the Royals came back to win 8-4 on Friday, snapping a four-game skid.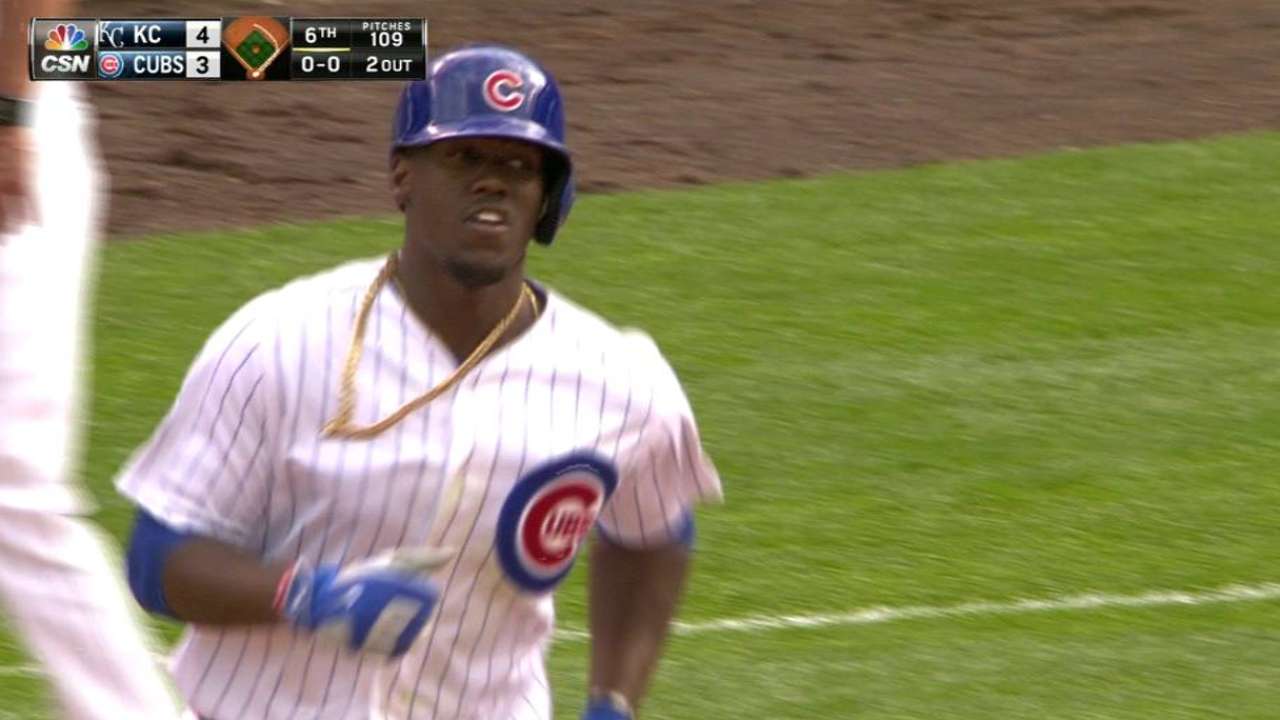 "That's the main thing, that we won," Volquez said. "But I really wanted to get through the sixth."
Volquez was somewhat in disbelief that Soler hit the 3-0 pitch for a homer.
"I knew he was swinging on 3-0," Volquez said. "I have no idea how he hit that out. I saw on video that the pitch was really good. Up and inside. Just a strong kid I guess."
Added Royals manager Ned Yost: "Soler was going to be the last hitter of the day for him. I was thinking, 'Just keep him in the park, and I don't care if you walk him.' Then boom."
Before that, Volquez seemed to be really confusing the Cubs with his breaking stuff, posting a season-high nine strikeouts. One problem, though: Volquez doesn't like strikeouts.
"They get me in trouble," he said. "I'm a ground-ball guy. Strikeouts get my pitch count up. So, I'll take 'em, but I'd rather have the groundouts. Oh, well. We won."
Jeffrey Flanagan is a reporter for MLB.com. Follow him on Twitter at @FlannyMLB. This story was not subject to the approval of Major League Baseball or its clubs.