Conniff of MadFriars.com chats up prospects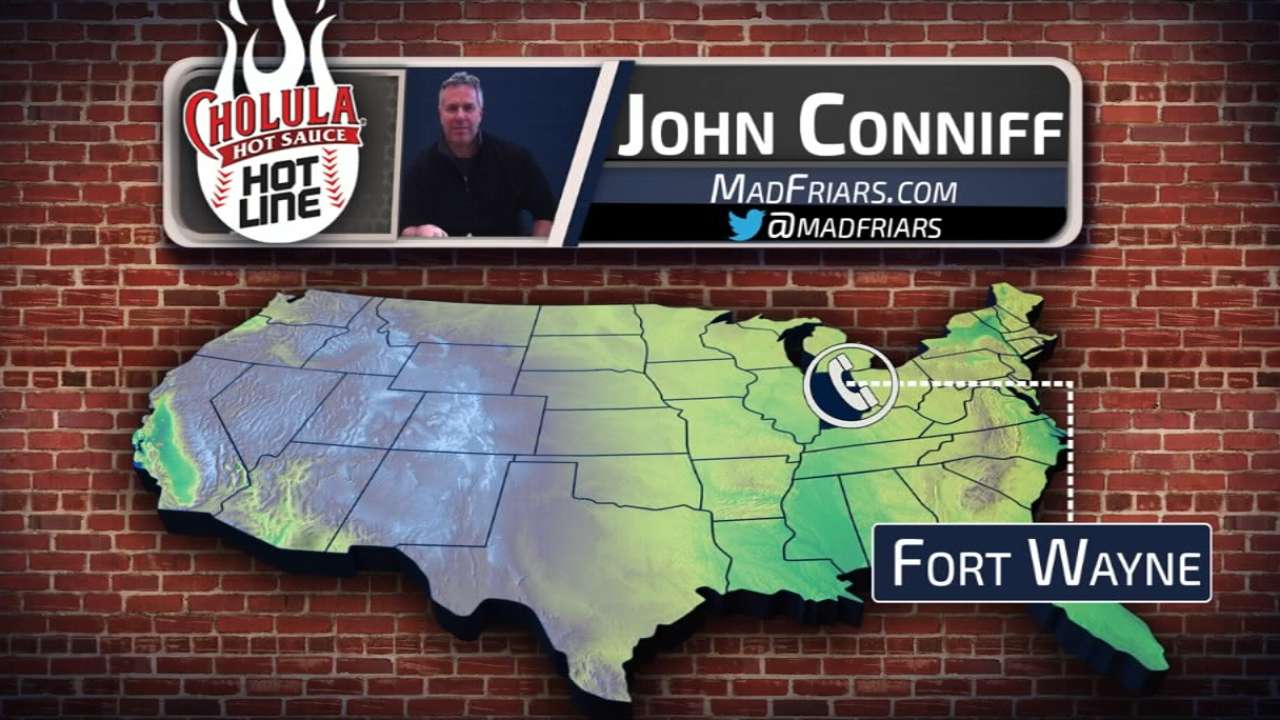 John Conniff of MadFriars.com called in to the Cholula Hotline on Thursday to discuss some of the big prospects down in the Padres Minor League system. Conniff phoned in all the way from Fort Wayne, Indiana, home of the Fort Wayne TinCaps, who currently field one of the hottest hitters in the entire Padres organization.
"Ruddy Giron right now he has just been tremendous," said Conniff. "He is batting about .460, and he looks very smooth. he is definitely proving to be somebody to watch."
Giron has only been playing in Fort Wayne for just shy of two weeks at this point, but in 13 games he has already posted an impressive .453/.482/.755 line with three home runs, eight RBI and 24 hits. Conniff also discussed Giron's power and recognized that the young Single-A shortstop had a lot to be admired for. "He hit a double in his first game and parked a home run over the left field fence last night… he makes all his defensive plays and he honestly is just a really exciting kid to watch."
Aside from Giron, Conniff also discussed some of the other intriguing prospects down in the Padres' farm system including Michael Gettys, Travis Jankowski, Colin Rae and Ryan Butler. Conniff wrapped up his coverage of the Padres' prospects by discussing the arms down in Double-A San Antonio, commenting that "there is a tremendous pitching staff in Double-A right now… probably the best in the system."
To hear more about Conniff's thoughts on Padres players in the Minors and the pitching dominance in San Antonio, then check out the video above. And for more interviews, highlights and Padres content just like this, be sure to check out padres.com/socialhour.