Dodgers expect Grandal back on Saturday
After three games in Triple-A, catcher ready for return behind plate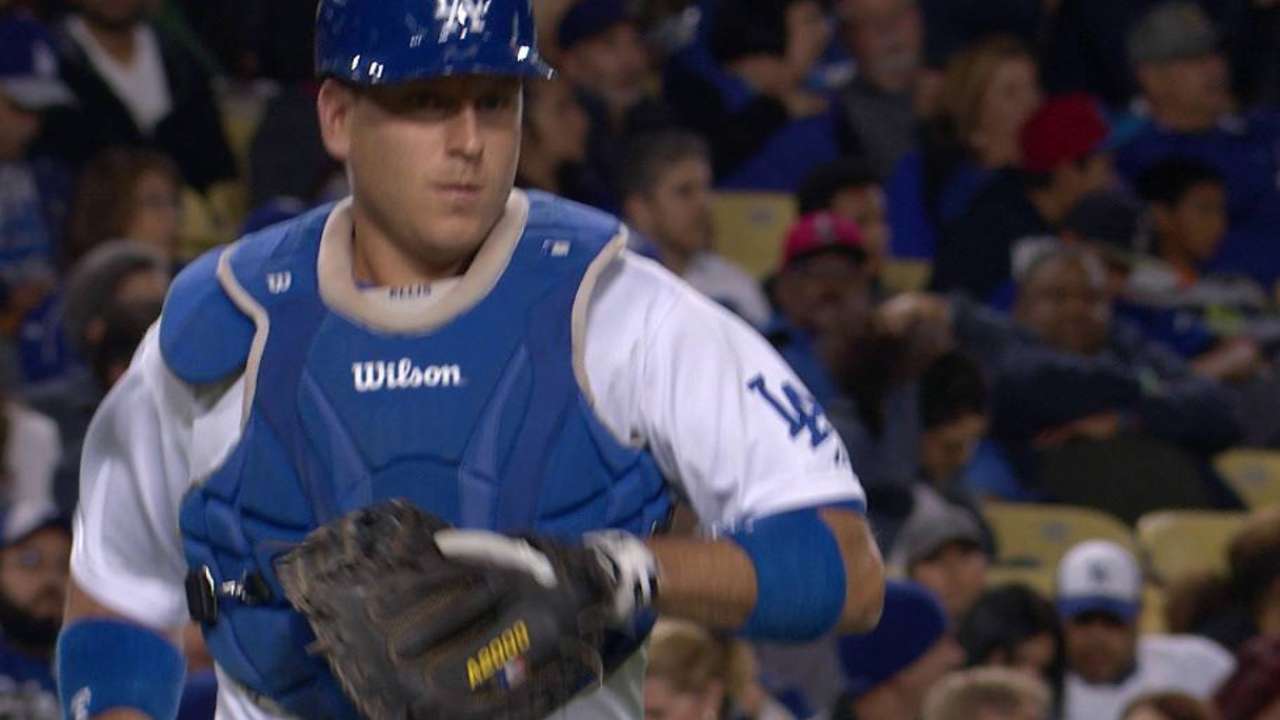 ST. LOUIS -- Yasmani Grandal and Dodgers manager Don Mattingly confirmed on Friday that Grandal is expected to be available to play on Saturday following a stint on the seven-day disabled list with concussion symptoms.
The Dodgers' switch-hitting catcher played in three games with Triple-A Oklahoma City this week, but Friday was the first time he worked behind the plate since going on the DL.
"They sent me out there with a glove and that's it," Grandal said of his three days playing for Oklahoma City during the team's series with Salt Lake City. "They literally didn't even send me with catcher's gear."
Grandal did have a bat, though, and he put it to use, going 3-for-10 and drawing five walks, including a 2-for-4 clip with two walks and three runs scored in Oklahoma City's 14-11 win on Thursday.
"I should be ready," Grandal said. "I went down to get at-bats and swings. I think I did my job, swung a lot, made a lot of contact, got a lot of at-bats righty, which is really good. I started swinging righty a little bit and hitting the ball really hard, and when I didn't, I just missed it."
The 26-year-old, in his first year with the Dodgers, also had a new baseball experience during his time away from the parent club. Grandal was ejected in the fifth inning of Oklahoma City's game on Wednesday after striking out for the third time.
"I'd never been tossed in the big leagues, Minor Leagues, college or high school," Grandal said. "I'm not that guy.
"Even though you're down on a rehab start, you're still competing and I think what I said wasn't that bad."
A.J. Ellis started in the series opener between the Dodgers and Cardinals on Friday night and earned most of the playing time behind the dish for the Dodgers in Grandal's absence.
David Cobb is an associate reporter for MLB.com. This story was not subject to the approval of Major League Baseball or its clubs.