Elmore gets shot to replace injured Loney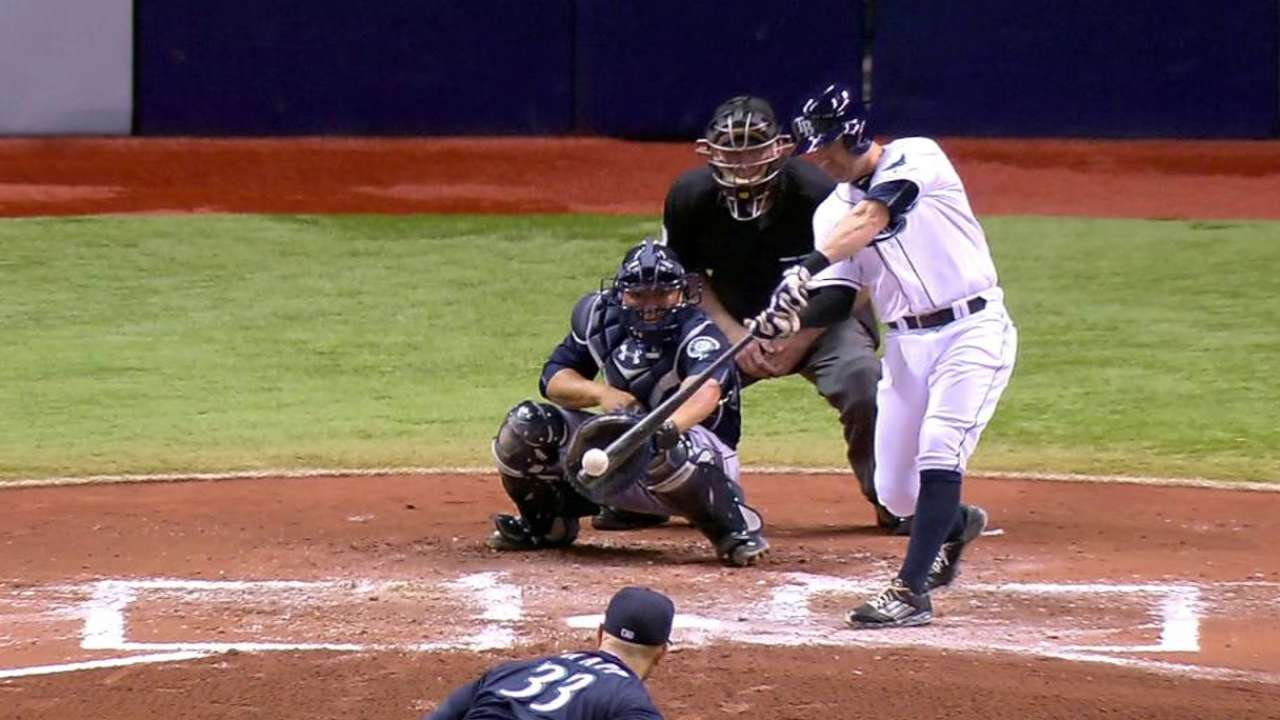 BALTIMORE -- The Rays haven't quite found a replacement for James Loney at first base since he was placed on the 15-day disabled list on Monday with a broken middle finger in his left hand.
Logan Forsythe filled in for Loney when the Rays were swept in a three-game series against the Mariners at the beginning of the week. On Friday, Jake Elmore got his shot and went 1-for-4 in the 2-1 loss to the Orioles.
"We know we are asking a lot of Jake, but he seems extremely versatile in everything he does so hopefully it will work out for him," Rays manager Kevin Cash said.
Elmore played first base once in his career in 2013, with Houston, and that was only for one inning. He has played three other positions this season, including three starts at second base, one at third and two in left field.
Forsythe was still in the Rays' lineup, but was moved to second due to his chemistry in the middle infield with Asdrubal Cabrera, who returned from a mild left groin strain that he suffered in last Sunday's 7-2 loss to the A's.
"We've seen how good we have been with Logan and Cabrera today so we are going to try and keep them together," Cash said.
Prior to his injury, Loney was hitting .275/.322/.376 with five doubles, two home runs and 11 RBIs. His bat will not only be missed, but also his defense.
"He makes it look so easy over there," Cash said. "It's almost underappreciated when some of our infielders throw balls in the dirt, and he just picks them out like it's nothing. We are going to have to make due without him for an extended period of time."
The Rays are still without an everyday first baseman to replace Loney, but did give Tim Beckham and David DeJesus a shot in practice.
Connor Smolensky is an associate reporter for MLB.com. This story was not subject to the approval of Major League Baseball or its clubs.