ICYMI: Pitching struggles in series opener against Bucs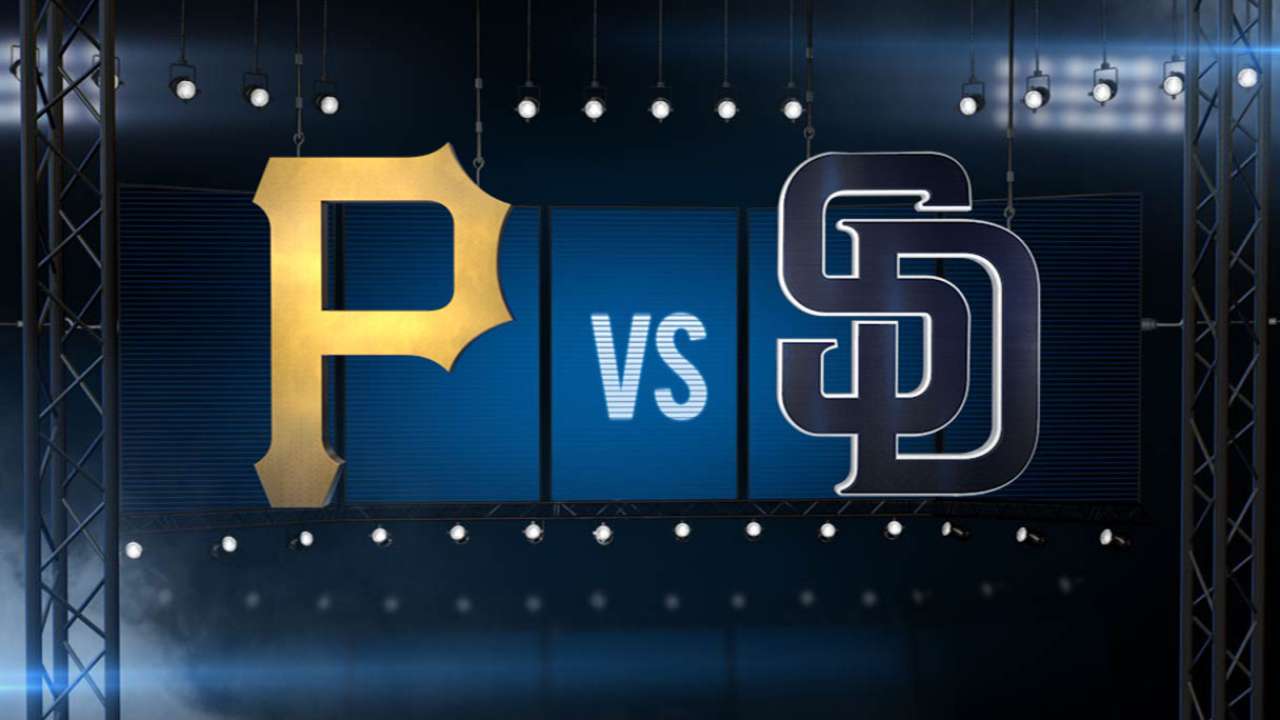 Starter Ian Kennedy hit a momentous milestone in Thursday night's contest against the Pirates, recording the 1,000th strikeout of his career with a punchout of A.J. Burnett in the second inning. Unfortunately for Kennedy, that strikeout would stand as his only highlight on the evening as his early struggles against the Bucs would result in an 11-5 loss for the hometown Friars. Kennedy ultimately surrendered seven earned runs on seven hits and three homeruns over 3 2/3 innings pitched.
A silver lining from the evening could be found in the resiliency of the Padres' offense, which scored four runs after facing an early 7-0 deficit. Third baseman Will Middlebrooks continued his torrid hot streak after going 3-for-4 on the evening with an RBI single and a run scored. Outfielder Justin Upton also recorded an RBI and a multihit game for San Diego while Spangenberg contributed with an RBI single of his own. While the Padres' offense managed to scratch five runs across the board against the Pirates starter who owned the lowest ERA in the National League prior to the start of Thursday's game, the early pitching deficit was too much for San Diego to overcome as the Bucs took Game 1.
The Padres will try again tomorrow and hope to even the series, sending James Shields to the mound to face Francisco Liriano and the streaking Pirates in Friday's contest.
In case you missed it, here are some stories and highlights you may not have seen from Thursday:
Padres postgame recap: Kennedy struggles early and Padres can't recover
Kennedy records the 1,000th strikeout of his career in the second inning: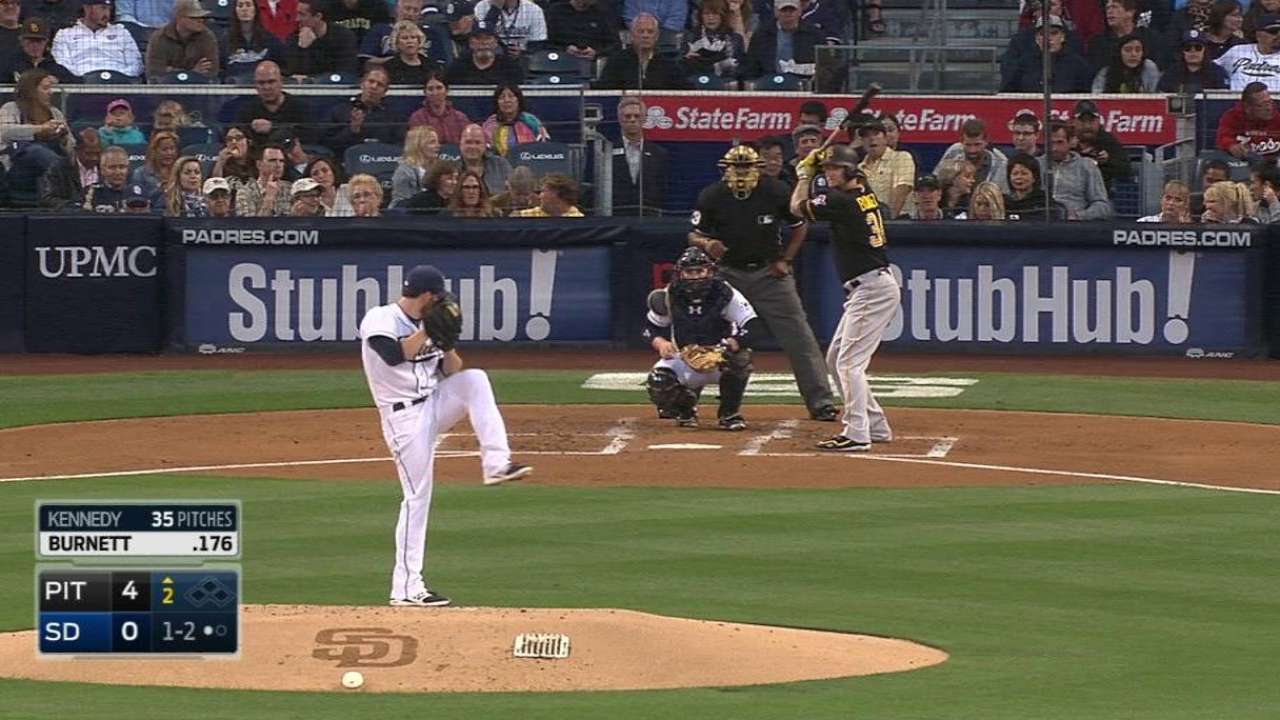 Middlebrooks continues hot hitting with an RBI single in the fourth inning: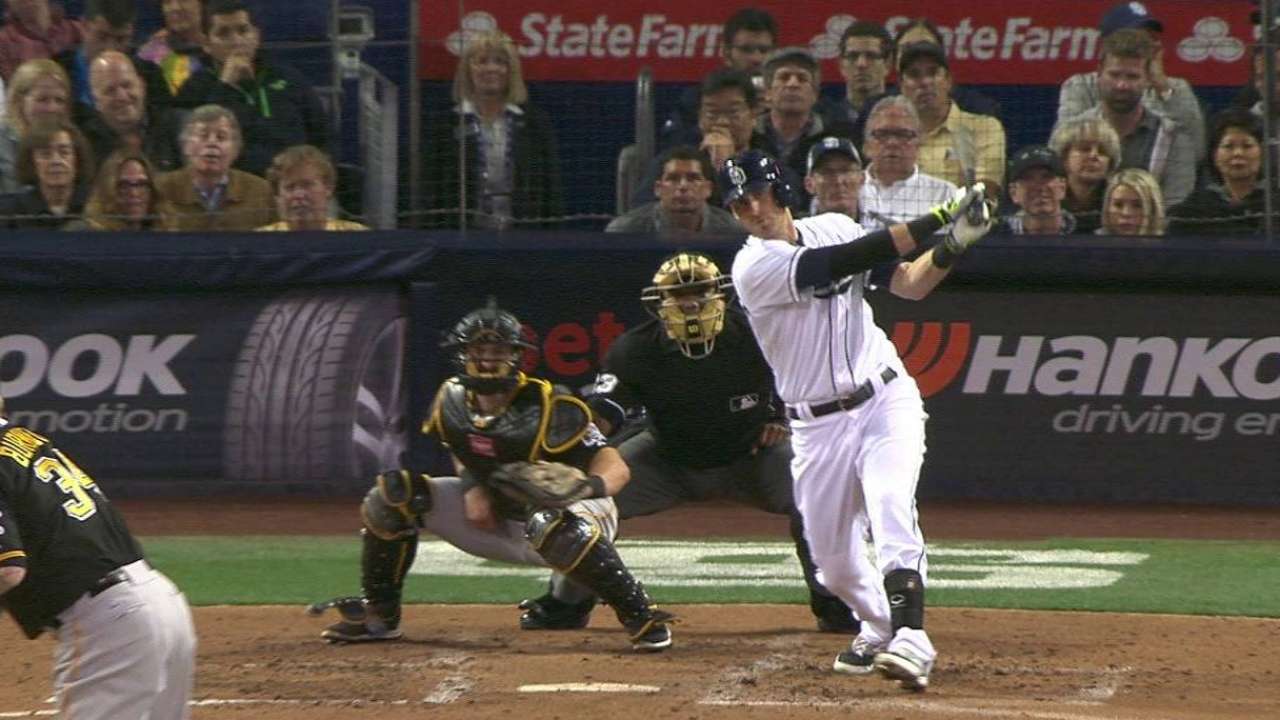 Solarte's RBI single pulls the Padres closer in the fifth inning: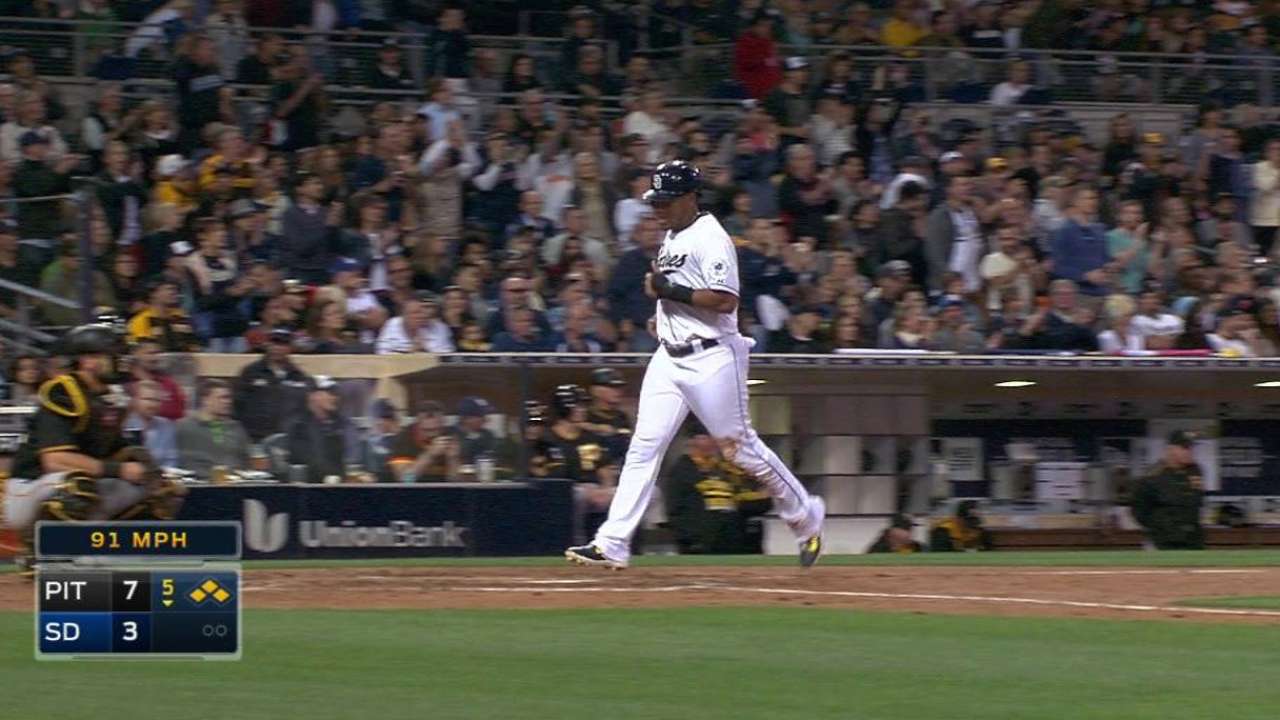 Offseason moves paying dividends: How they drew it up - Upton, Kemp deliver in clutch
Starter records milestone in the midst of a rough outing: Frustrated Kennedy searching for consistency
Taking things one day at a time as Morrow inches closer to return: Morrow throws first sim game
Down on the farm: Jeremy Rodriguez named manager of Dominican Padres
Buddy's Bullets: Black discusses Morrow's simulated game, Alonso's rehab, Craig Kimbrel and state of Petco Park following the Stones
Game Note Highlights: Game Notes vs. PIT (05.28) Padres Hope to Keep Momentum Going behind Kennedy
Looking forward:
Friar Forecast: Shields will try to halt streaking Pirates in San Diego
Friday's probable pitchers: James Shields vs. Francisco Liriano
A preview of events to come in Padres homestand: Happening Homestand Report May 28th - June 3rd