MLB.com Columnist
Richard Justice
5 questions Bucs have answered on hot streak
Pittsburgh soaring into NL Central contention brings clarity to preseason wonders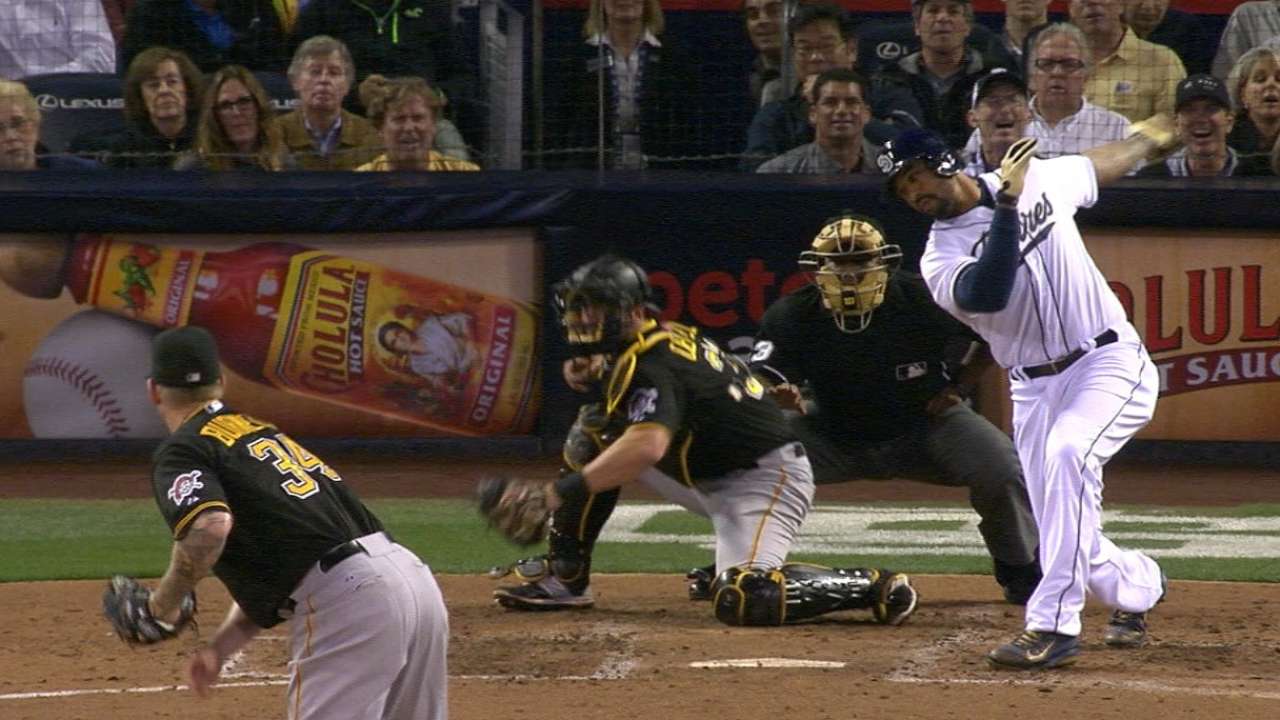 The Pirates have won seven straight games to join a three-team party in the National League Central, a division in which three clubs -- the Cardinals, Cubs and Bucs -- are separated by six games.
All three teams began this season with important questions. All had high expectations, too. After winning back-to-back NL Wild Card spots, the Pirates said they were focused on "the next step." In other words, winning the NL Central.
But they had questions. Have they been answered? Let's run down five of them.
1. What did A.J. Burnett still have in the tank?
Burnett was 38 years old and coming off an 18-loss season for the Phillies. He was returning the Pirates to put the finishing touch on a career in which he long ago established himself as a great teammate and great competitor.
But could Burnett still perform the way he did in 2013, when he pitched 191 innings and compiled a 3.31 ERA in helping Pittsburgh make its first postseason appearance in 21 years?
Burnett did more than just pitch well that season. He was a mentor to those young Bucs. Burnett showed them -- with communication and a touch of ornery -- that winning requires a consistent approach in terms of both work and preparation.
Burnett says that this season, his 17th, will be his last. If so, he's doing everything he could have hoped. In 10 starts, Burnett is 5-1 with a dazzling 1.81 ERA. The Pirates have won six of his last seven starts, and in that time, he has pitched perhaps the best baseball of his career: 5-0 with a 1.74 ERA.
When you start looking for reasons that the Bucs have gotten hot, this is a good place to begin. During their seven-game winning streak, Pittsburgh's rotation is 7-0 with a 1.93 ERA. Only Oakland's starters have been better.
2. What about closer Mark Melancon?
Pirates relievers have also been lights out, rolling up a 1.06 ERA during the winning streak. Only the Twins have gotten better relief work in this time. Great bullpens are built around reliable work from the closer, and after a tough start, Melancon has allowed one earned run in his last 15 appearances and converted 10 straight save chances.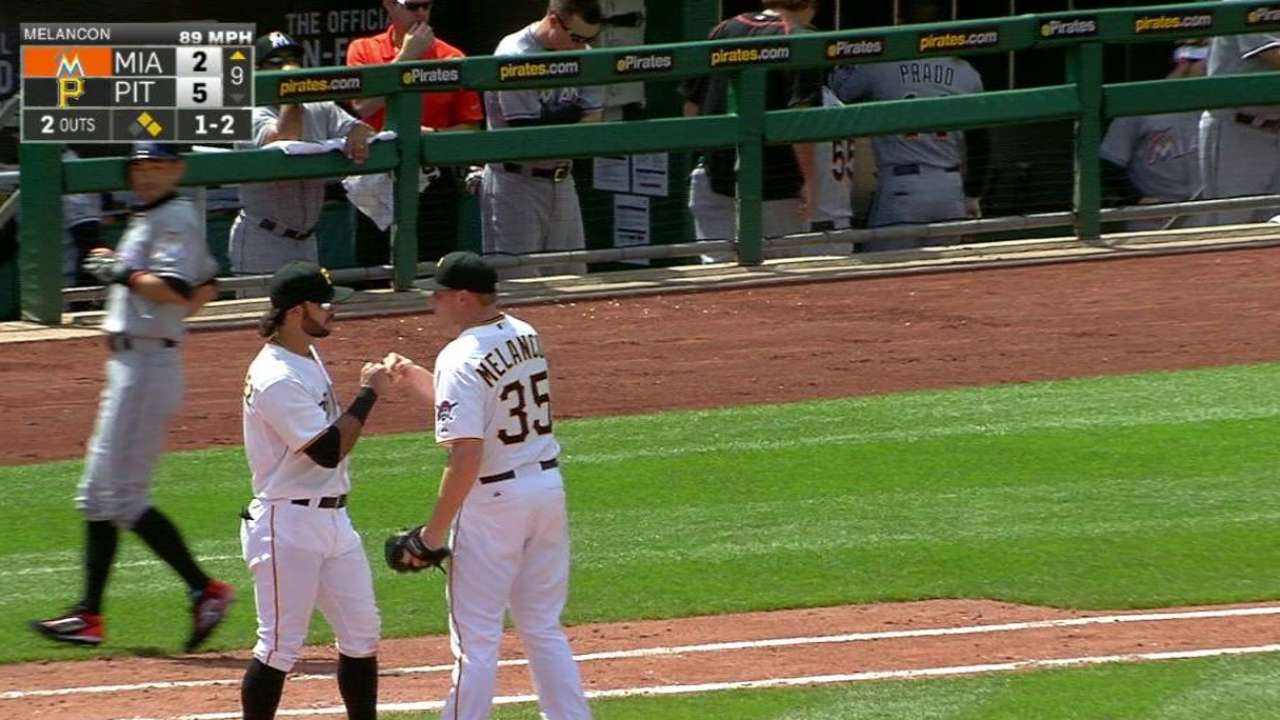 Melancon was sporting an 8.53 ERA in late April. His velocity was down significantly. But manager Clint Hurdle, who makes players believe in themselves better than almost anyone else, stuck with his guy and watched Melancon get back on a roll.
3. Would this be the season Gerrit Cole became an ace?
Short answer: Yes. Because Cole was the overall No. 1 pick of the 2011 First-Year Player Draft, he faced expectations that he was going to be the next Bob Gibson and Don Drysdale rolled into one.
Cole debuted two years ago at 22 and has been a reliable starter since. This season, he has become the ace the Bucs always envisioned him being. Cole is 7-2 with a 2.11 ERA, and he is among the leaders in victories (tied for first), ERA (fourth), strikeouts (fourth) and innings (ninth).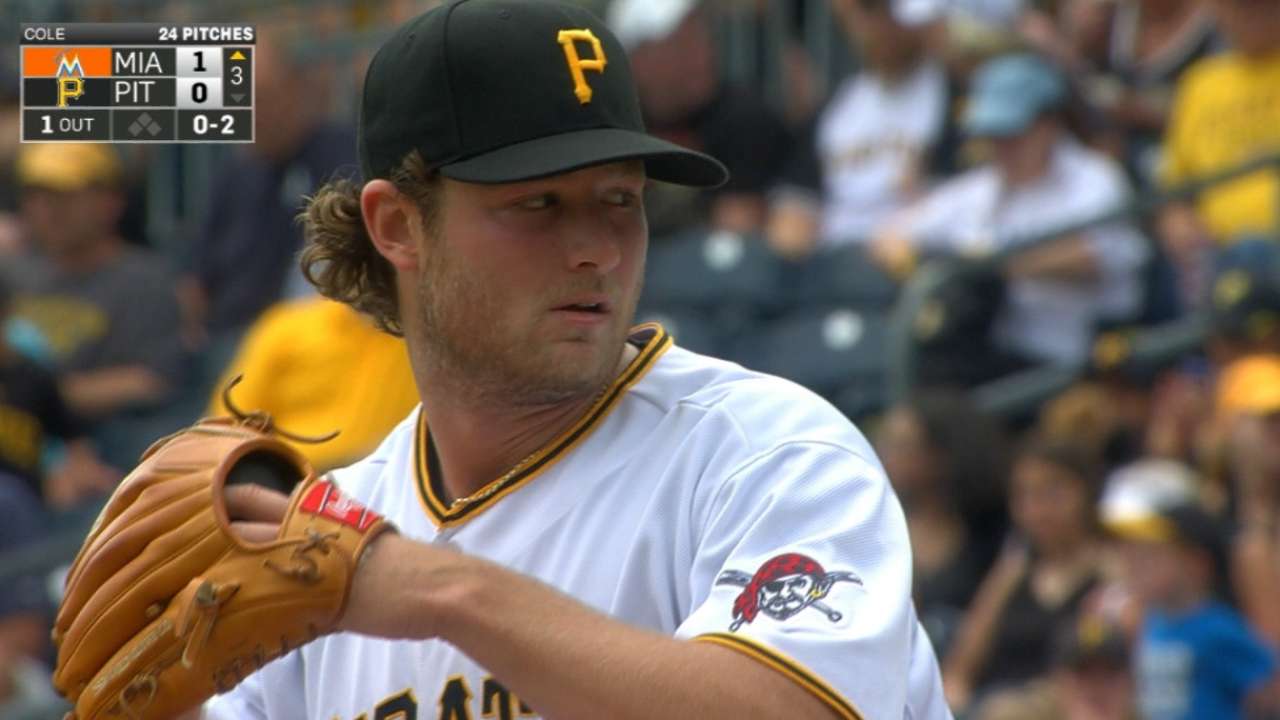 4. Could Josh Harrison have another magical season?
Harrison hit .315 in his first season as a full-time player and made the NL All-Star team. Was he a one-hit wonder? That was a legitimate question three weeks ago when Harrison was hitting .173. Just like his team, he rediscovered his magic and is hitting .409 since. On an offense averaging 6.6 runs per game and hitting .319 during the seven-game winning streak, Harrison is right in the middle of things.
5. What would be next for Andrew McCutchen?
In the past three seasons, McCutchen finished third, first and third in NL MVP Award voting. Then he hit .194 in April and didn't clear .200 until May 7. But right around that point, something clicked. Since May 7, McCutchen has hit .384 with nine doubles, five homers, 10 walks and three steals.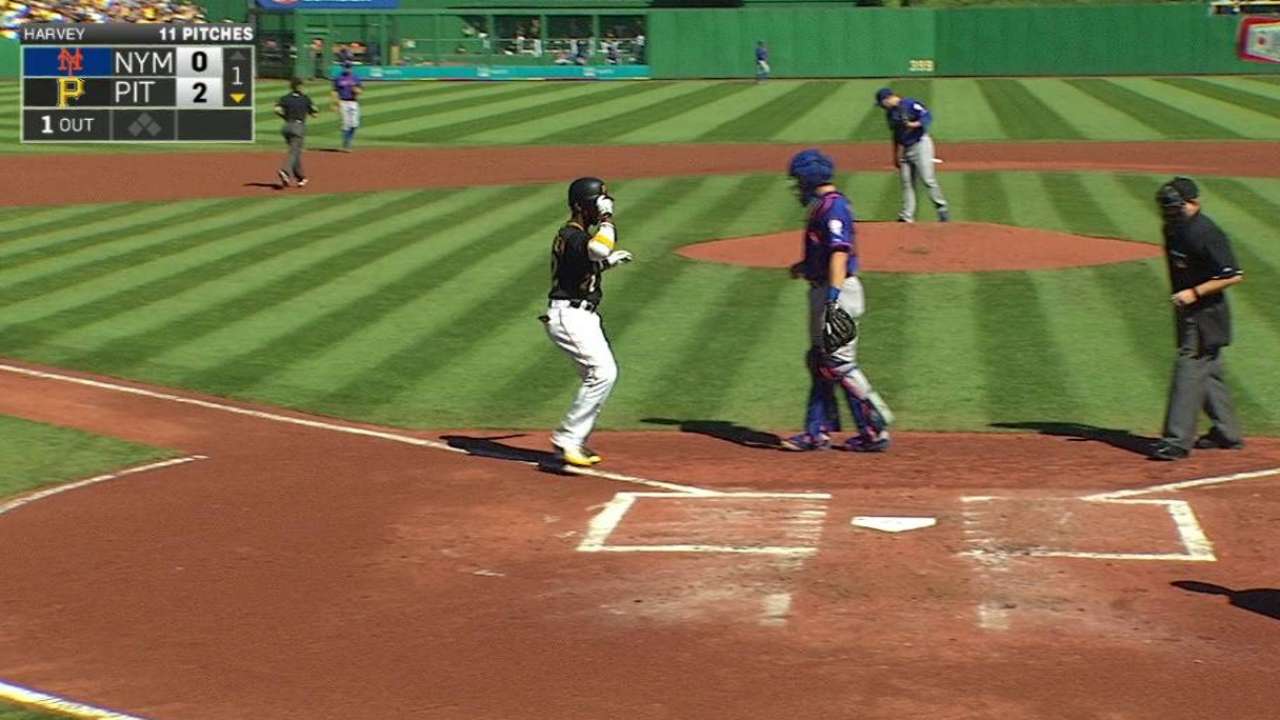 McCutchen sets a tone for everything the Pirates do, and at the moment, no team is better. We're already knew the Cardinals and Cubs were competitive, so if we're lucky, all three could still be in the mix right through September.
Richard Justice is a columnist for MLB.com. Read his blog, Justice4U. This story was not subject to the approval of Major League Baseball or its clubs.