2010 Draft redo: Bryce still head of the class
MLB Network analysts DeRosa and Hamilton make top 10 picks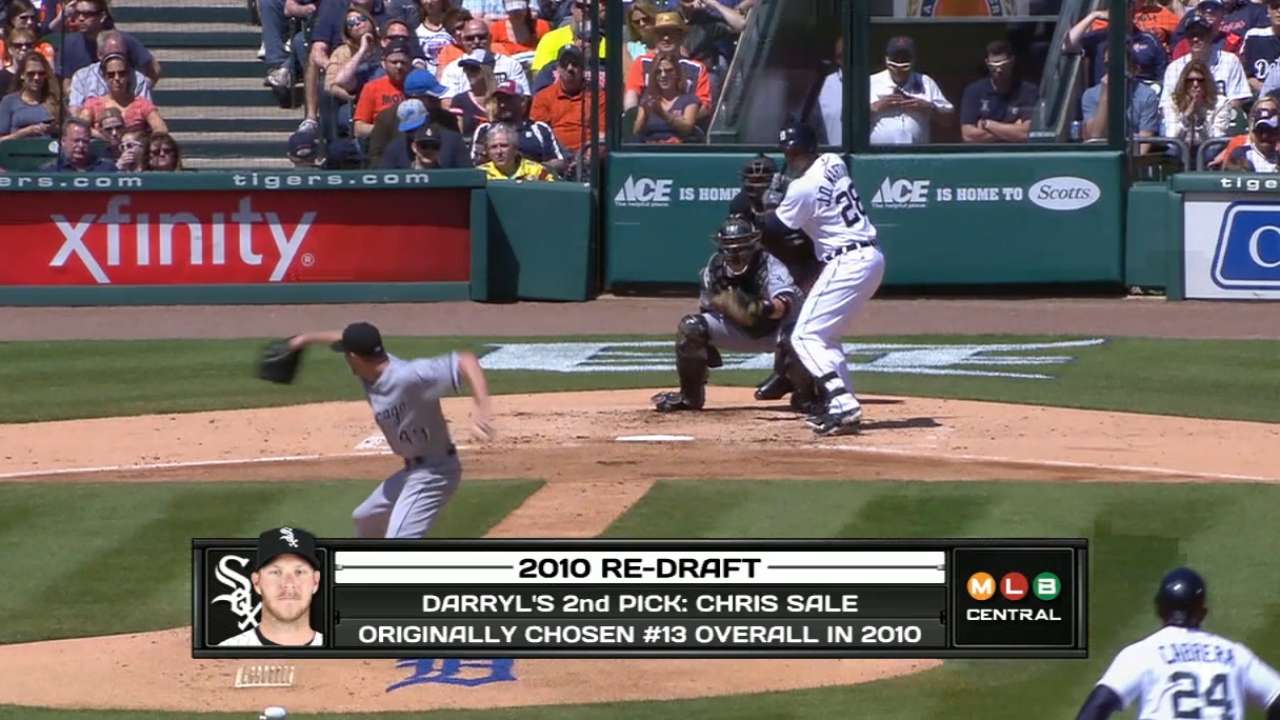 Many analysts say you can't tell what a particular Draft will look like until five years down the line. But what would happen if you drafted with perfect foresight? Former big league veterans Mark DeRosa and Darryl Hamilton took a shot at re-drafting the top of the 2010 class on MLB Network.
And while there would be some surprises, they wouldn't happen at the top. Bryce Harper, the first overall selection in the 2010 First-Year Player Draft, was also the top pick by Hamilton. Harper, 22, has already been to two All-Star Games and currently leads the National League with 18 home runs.
The next pick, Matt Harvey, was also a can't-miss prospect who didn't miss. Harvey went seventh overall in the actual Draft, and he moved up to second in the MLB Network do-over. Harvey, despite missing the 2014 season due to elbow sugery, has posted a 17-12 record and a 2.49 ERA in 45 career starts.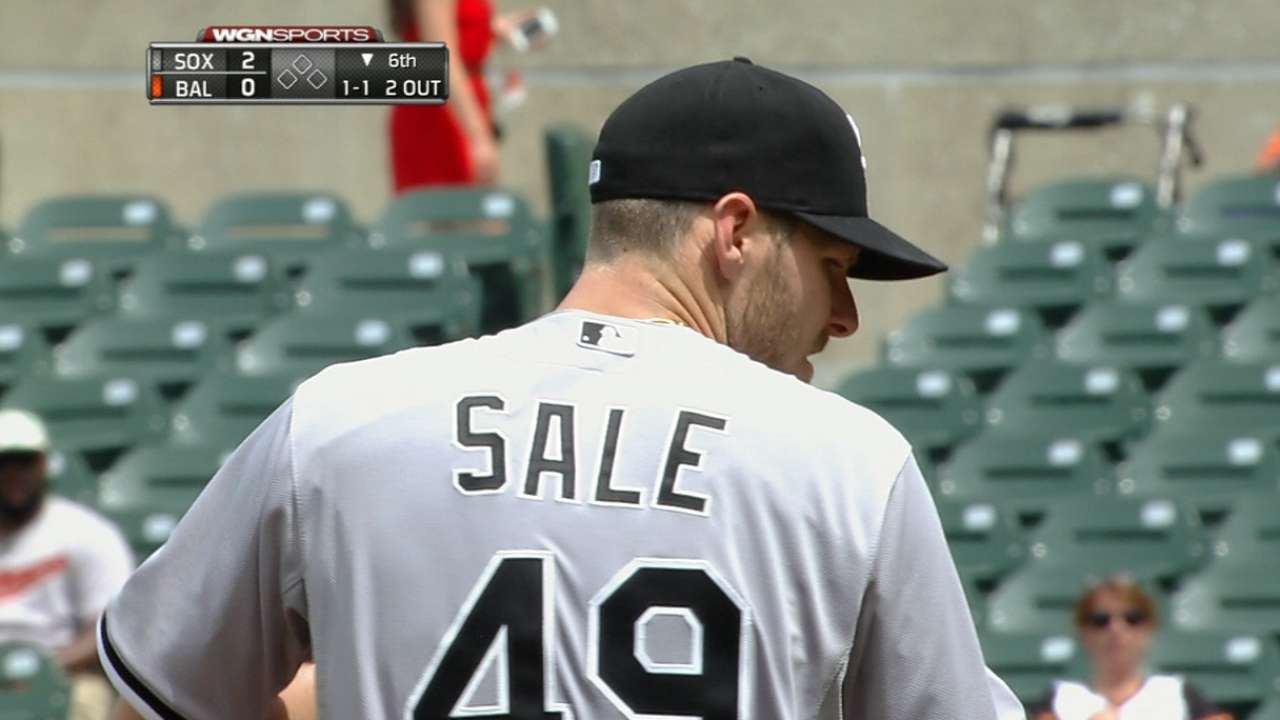 Pitching still comes at a premium in this iteration of the Draft, and Chicago southpaw Chris Sale was the third overall selection for Hamilton. Sale, a three-time All-Star, went 13th overall in the 2010 Draft to the White Sox. He provided immediate returns and has gone 48-31 with a 2.83 ERA in the Majors.
Here's where the re-draft threw its first curveball. Joc Pederson, the Dodgers' multiskilled rookie outfielder, went with an 11th-round selection in the actual Draft. But after bursting out of the gates with a .392 on-base percentage and 12 homers in his first 46 games this year, his potential is too much to pass up.
Everybody loves a Gold Glove defender. Andrelton Simmons was originally a second-round selection by the Braves in 2010, but he's proven to be among the league's standout shortstops. Simmons, 25, may not be a big-time hitter, but his glove is enough to move him up to No. 5 in the re-draft.
Next comes another high riser. Jacob deGrom was picked in the ninth round of the 2010 Draft, but he's already outpitched his modest pedigree. DeGrom, 26, pitched his way to the NL Rookie of the Year Award for the Mets last season, and he's off to another fast start against NL hitters this year.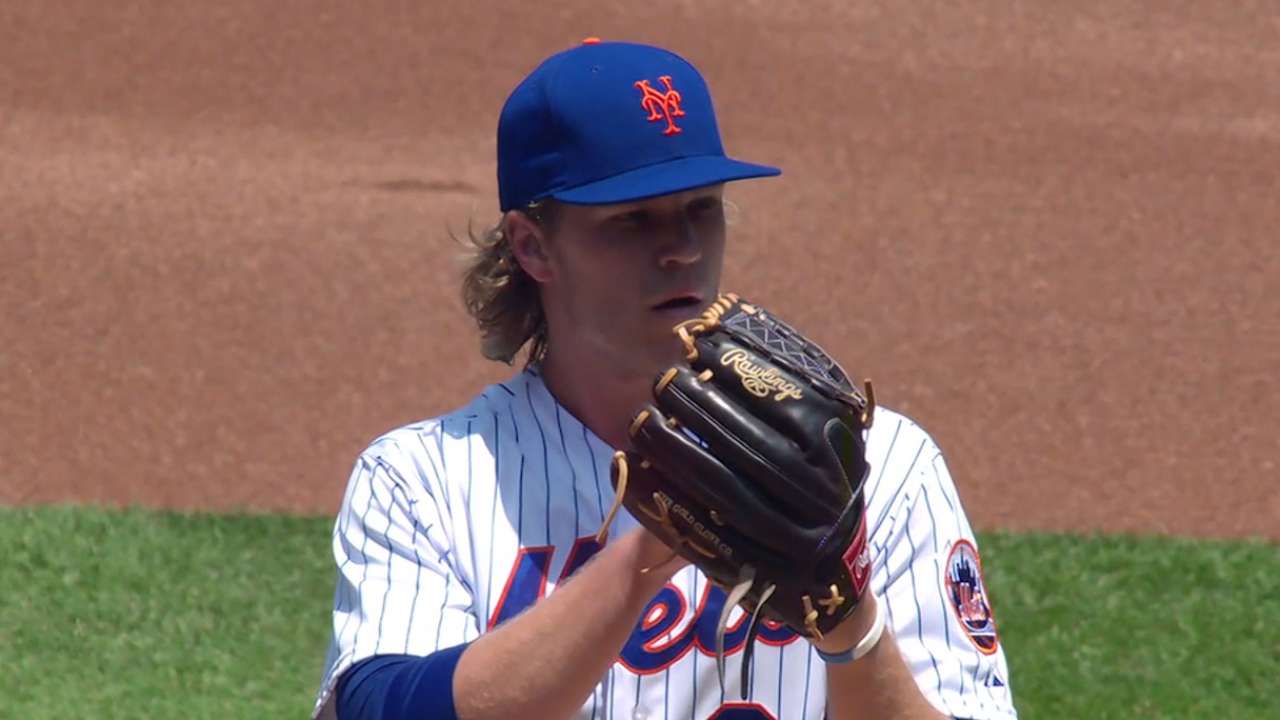 And right after deGrom, it's another Mets pitcher who is moving up in the rankings. Noah Syndergaard, originally selected with the 38th overall pick in 2010, moves up in this do-over based on his early returns. Syndegaard is 2-2 with a 2.55 ERA through his first four big league starts, and the Mets love his potential.
Here's where we have our first casualty of the re-draft. Baltimore third baseman Manny Machado, who was the third overall pick in 2010, is still a highly regarded young player. The 22-year-old missed time last year with knee injuries, though, and that was enough to drop him to eighth on this list.
Christian Yelich, who was originally the No. 23 pick in the Draft, moves up to No. 9 in this version. Yelich has quickly become an outfield staple for the Marlins, and the 2014 NL Gold Glove Award winner has a .276 average in 932 career at-bats. Yelich, 23, has walked 111 times in his first 235 games in the Majors.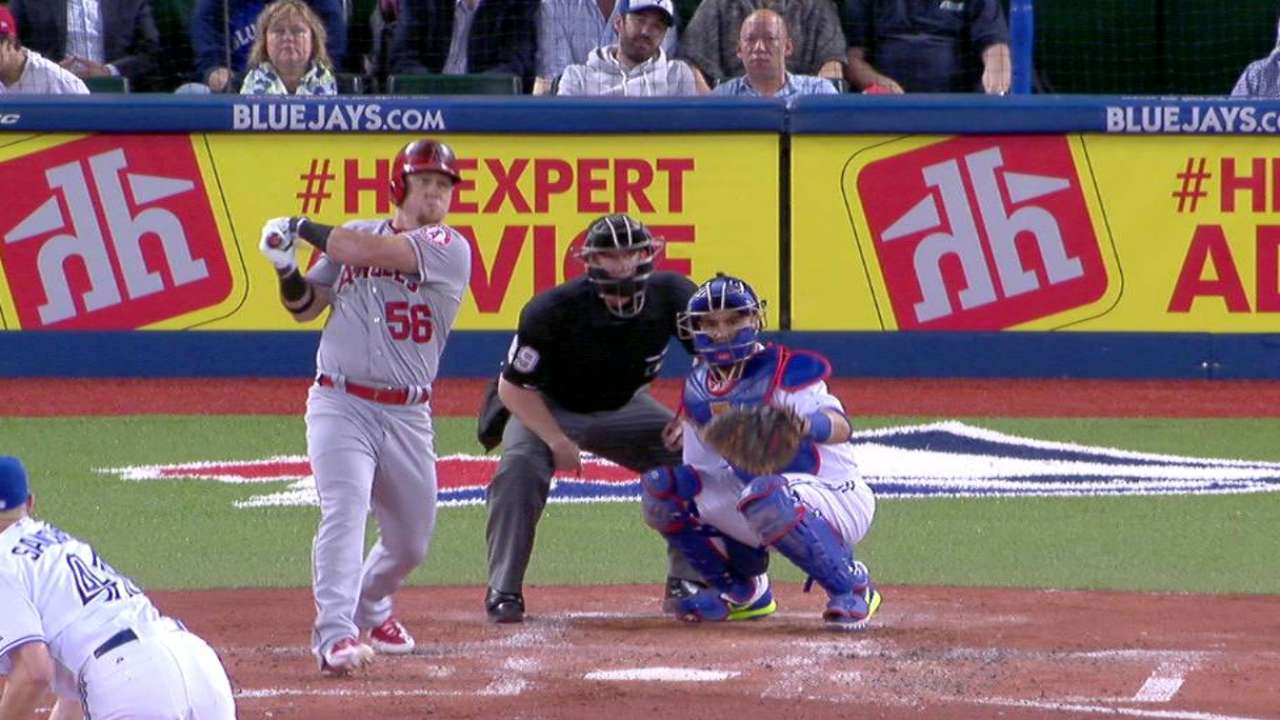 The re-draft, fittingly, ends with a surprise. Kole Calhoun was an eighth-rounder in 2010, but he surges all the way up to No. 10 today due to a quick start in the Majors. Calhoun, 27, is a .274 hitter with 29 home runs in 881 at-bats, and he's given the Angels a powerful presence out in right field.
To recap, the top 10 of the Hamilton-DeRosa re-draft would look like this:
1. Bryce Harper (No. 1)
2. Matt Harvey (No. 7)
3. Chris Sale (No. 10)
4. Joc Pederson (11th round)
5. Andrelton Simmons (2nd round -- No. 70)
6. Jacob deGrom (9th round)
7. Noah Syndergaard (1st round -- No. 38)
8. Manny Machado (No. 3)
9. Christian Yelich (No. 23)
10. Kole Calhoun (8th round)
Who does that leave on the cutting-room floor? Pitcher Jameson Taillon was taken second overall by the Pirates, and he remains an excellent prospect despite missing last year due to right elbow surgery. Current Dodgers catcher Yasmani Grandal was taken 12th overall by the Reds and turned in a 15-homer season last year for the Padres before going to L.A. in the Matt Kemp trade.
Pitchers Drew Pomeranz, Taijuan Walker and Aaron Sanchez all went in the first 50 picks in 2010, as did position-player prospects Mike Olt and Nick Castellanos. Chad Bettis and Jedd Gyorko were both among the notable second-round picks in 2010. Their big league story still waits to be told.
Spencer Fordin is a reporter for MLB.com. This story was not subject to the approval of Major League Baseball or its clubs.