MLB.com Columnist
Tracy Ringolsby
Burns provides spark in increased role for A's
Oakland banking on center fielder to boost club in Crisp's absence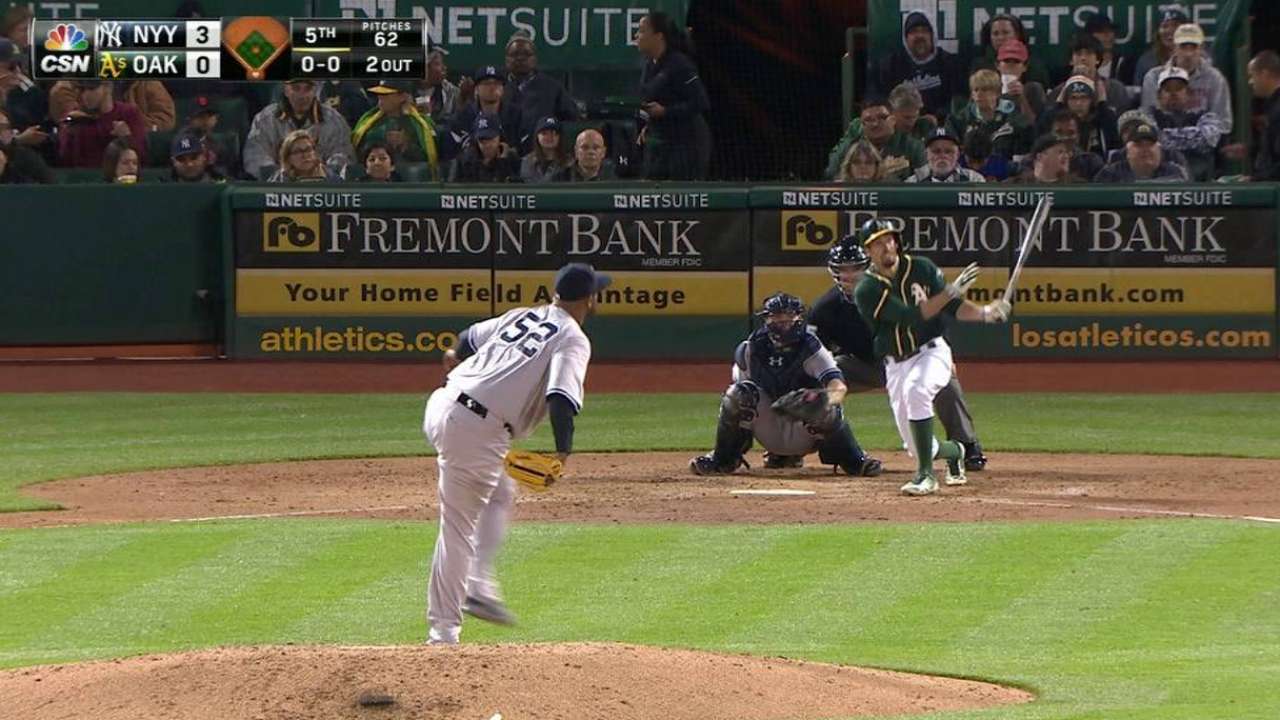 OAKLAND -- The Oakland A's need a jolt. The roster was revamped in the offseason, with plenty of new faces joining the likes of catcher Stephen Vogt, second baseman Eric Sogard and right fielder Josh Reddick, who were among the few regular position players to return from 2014.
The A's have also been beset with injuries in the opening weeks of this season, leaving a team that has been a contender of late in the American League West at the bottom of the division looking up.
Enter Billy Burns.
Burns is a player made for Oakland. He's a below-the-radar guy. The Nationals signed Burns as a 32nd-round Draft choice back in 2011 out of Mercer University. Burns can run -- he stole 128 bases in the Minor Leagues the past two seasons. And he can play center field.
But at 5-foot-9 and with a Minor League slugging percentage (.357) 30 points lower than his on-base percentage, Burns wasn't a highly touted prospect. The Nats dealt him to the A's in December 2013 for veteran reliever Jerry Blevins.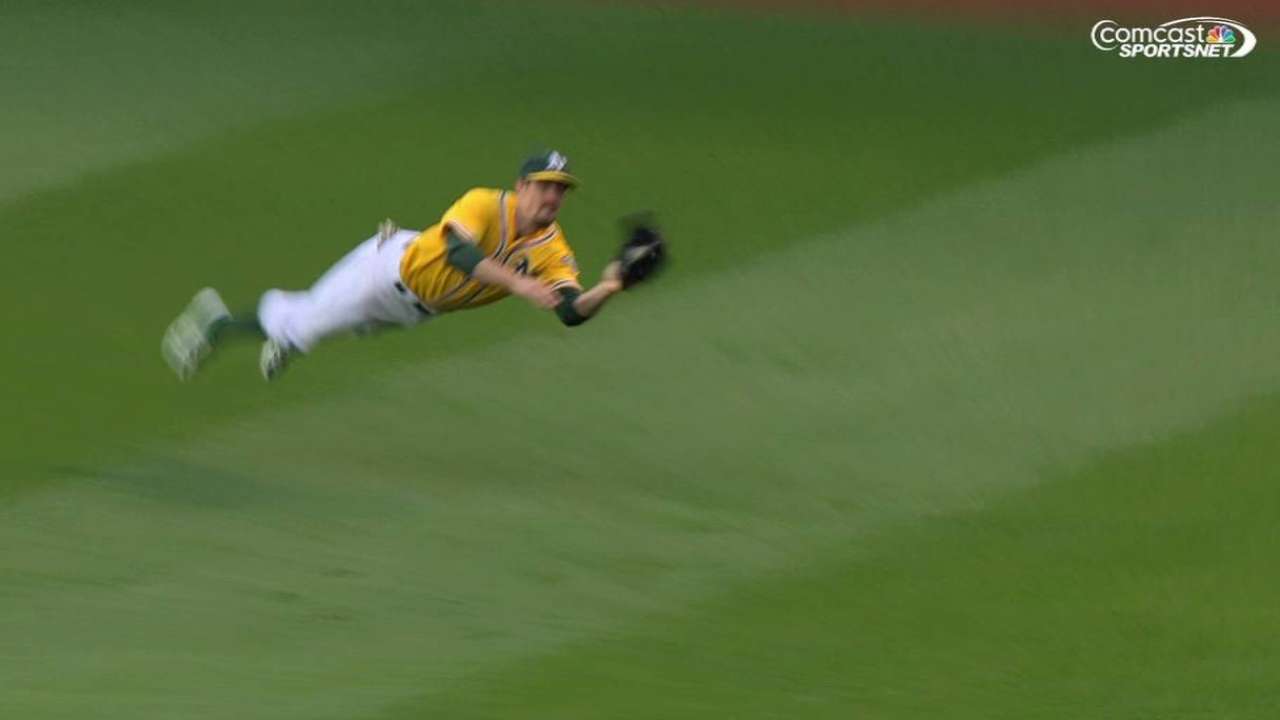 Seventeen months later, with center fielder Coco Crisp out with a neck injury, it is Burns who is getting his first real opportunity to play in the big leagues and open some eyes.
Burns had hit two Minor League home runs in his first 1,884 professional plate appearances -- 1,796 in the Minors and 88 in the big leagues. Now, he has two home runs in his past 22 plate appearances, including a fifth-inning shot that ended Yankees left-hander CC Sabathia's shutout bid on Thursday. Burns also scored what proved to be the deciding run in Oakland's 5-4 victory on a Billy Butler sacrifice fly in the seventh inning.
Burns is also making an impression on the A's brass.
"Coming out of Spring Training, I don't know you would have forecast he would have been here with the outfielder depth we had," said manager Bob Melvin. "But he got an opportunity and has run with it. He has got on base and is showing a little power. When we traded for him, we thought at some time he'd be in the big leagues. He's here sooner than expected."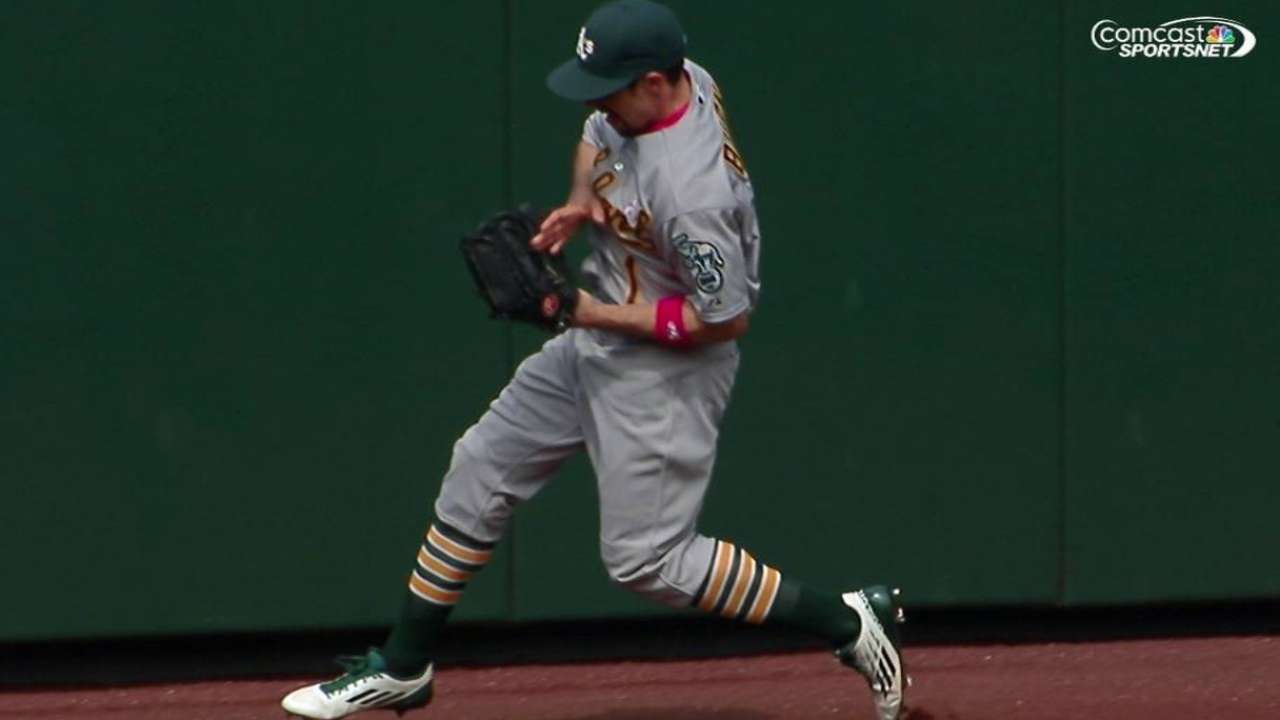 Maybe sooner than they expected, but definitely right on time for what Oakland needed. Without Crisp, there was nobody at the top of the lineup to make things happen. And it was announced on Monday that Crisp won't be back for at least another month, if at all this season.
For Burns, however, it's not about him.
"It goes back to my faith," said Burns. "I just come to the ballpark and try to work hard. I trust the plans [God] has for me will work out."
Since he was recalled from the Minors, Burns has started 21 of the 25 games the A's have played, and he has come in defensively two other times. He has hit .302 with those two home runs.
"I trust in God's plan," Burns said.
It is looking like a trust with a high payoff.
Crisp is scheduled for an epidural this week, and Melvin said there isn't any expectation he will be back in less than a month. And then there is the fact Crisp could be a free agent in the offseason. All of that bodes well for Burns.
"If you can get him on the basepaths, he's so dangerous," said Brett Lawrie, whose two-run home run in the sixth tied the game at 3-3. "He'll steal second, steal third, and he's also putting balls in the seats. You can't miss with him. Just a great guy to have batting first for us, because anything can happen at any given moment with him."
It has been happening so far.
Burns opened Sunday's game by unloading on the first pitch thrown by Rays right-hander Erasmo Ramirez for the first Major League home run of his career, sending Oakland on its way to a 7-2 victory. And he got the comeback started in the fifth inning of Thursday's game with the home run off Sabathia with two outs.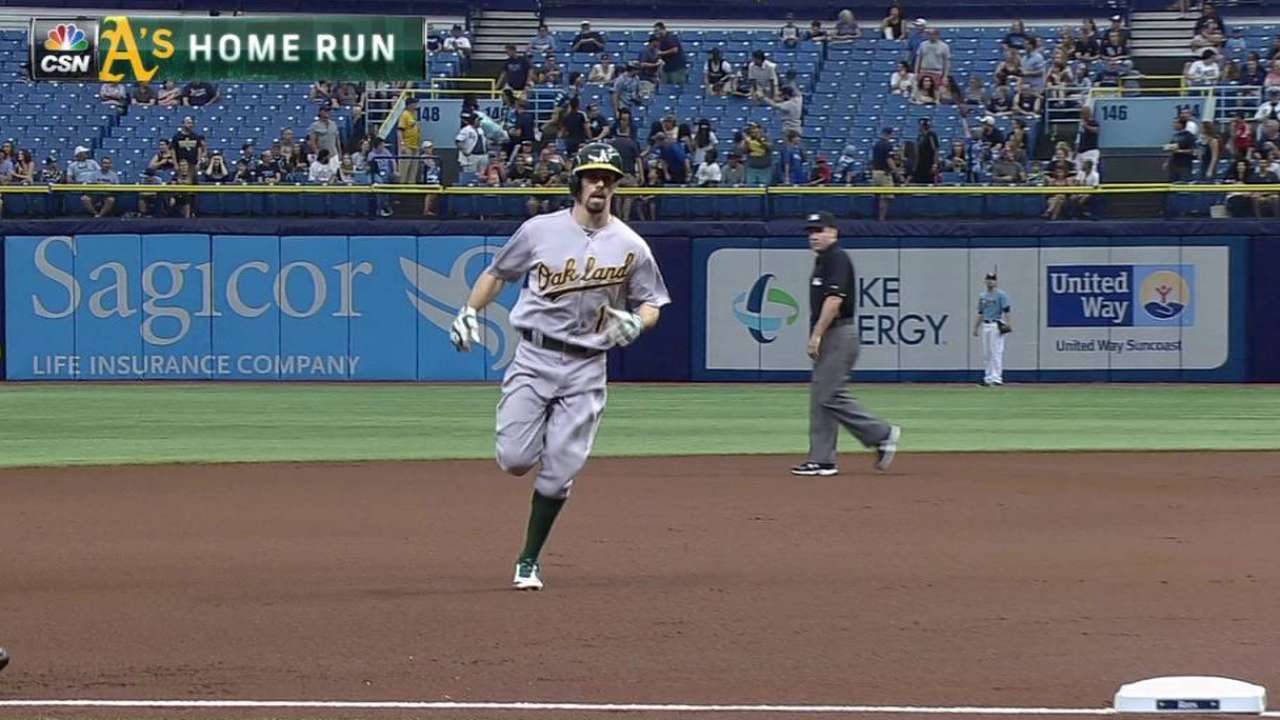 "I used to make jokes and say home runs are mistakes for me," said Burns.
The A's aren't complaining. Burns' mistakes have been their blessing.
Tracy Ringolsby is a columnist for MLB.com. This story was not subject to the approval of Major League Baseball or its clubs.