Frustrated Kennedy searching for consistency
Padres starter coughs up three homers, but collects 1,000th career strikeout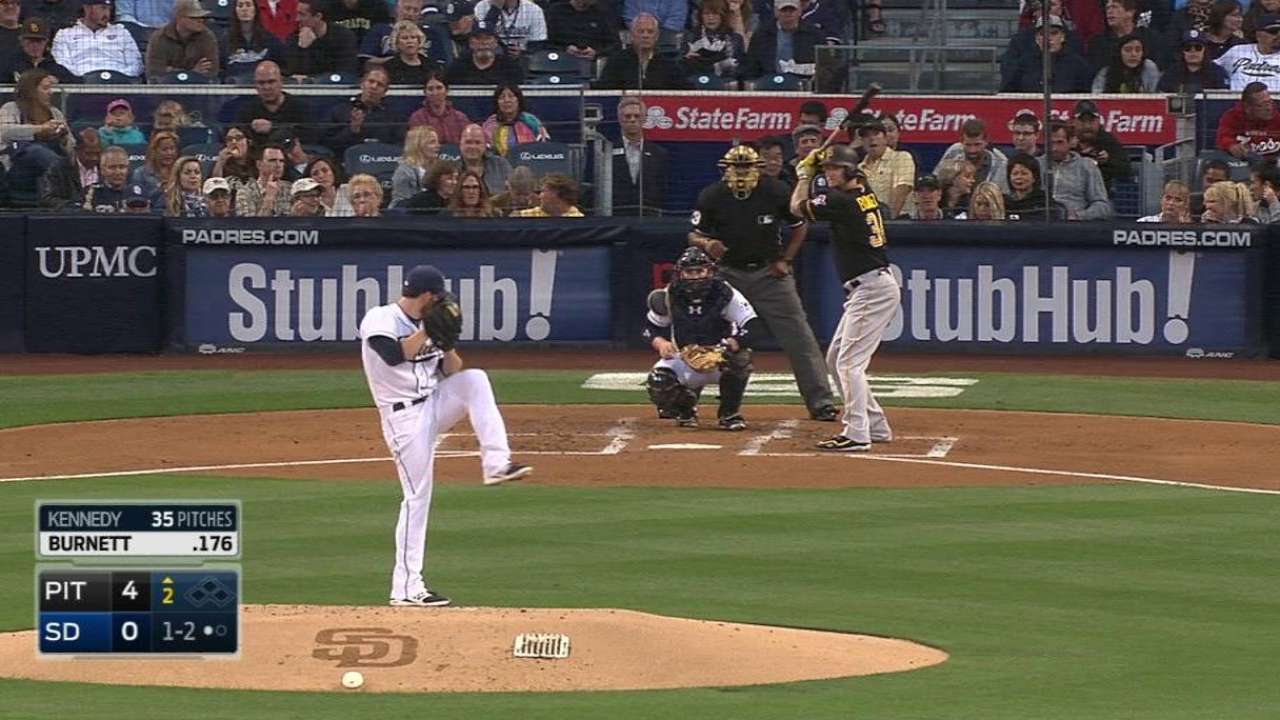 SAN DIEGO -- The Padres' Ian Kennedy is looking for answers and they're difficult to find.
Kennedy was battered by the Pirates in Thursday's 11-5 loss, and the Pirates collected their seventh straight win.
"It is really, really frustrating,'' a downcast Kennedy said.
He lasted just 3 2/3 innings, charged with seven runs on seven hits, and lost his fourth straight start. Among those Pittsburgh knocks were home runs by Jung Ho Kang, Gregory Polanco and Starling Marte.
It was the first non-quality start for the Padres in 10 games.
"I'm falling behind hitters and it's tough to pitch like that,'' Kennedy said.
The Padres hoped the scuffling Kennedy (2-5) had turned a corner. Although he dropped his last start against the Dodgers, he allowed just two runs on six hits, with six strikeouts and no walks.
But Kennedy reverted to his struggling ways as his ERA ballooned to 7.15.
"It's been a roller coaster for Ian when you look back at all his starts,'' Padres manager Bud Black said. "We are trying to work through that and get the consistency. This was a severe bump in the road for the rotation.''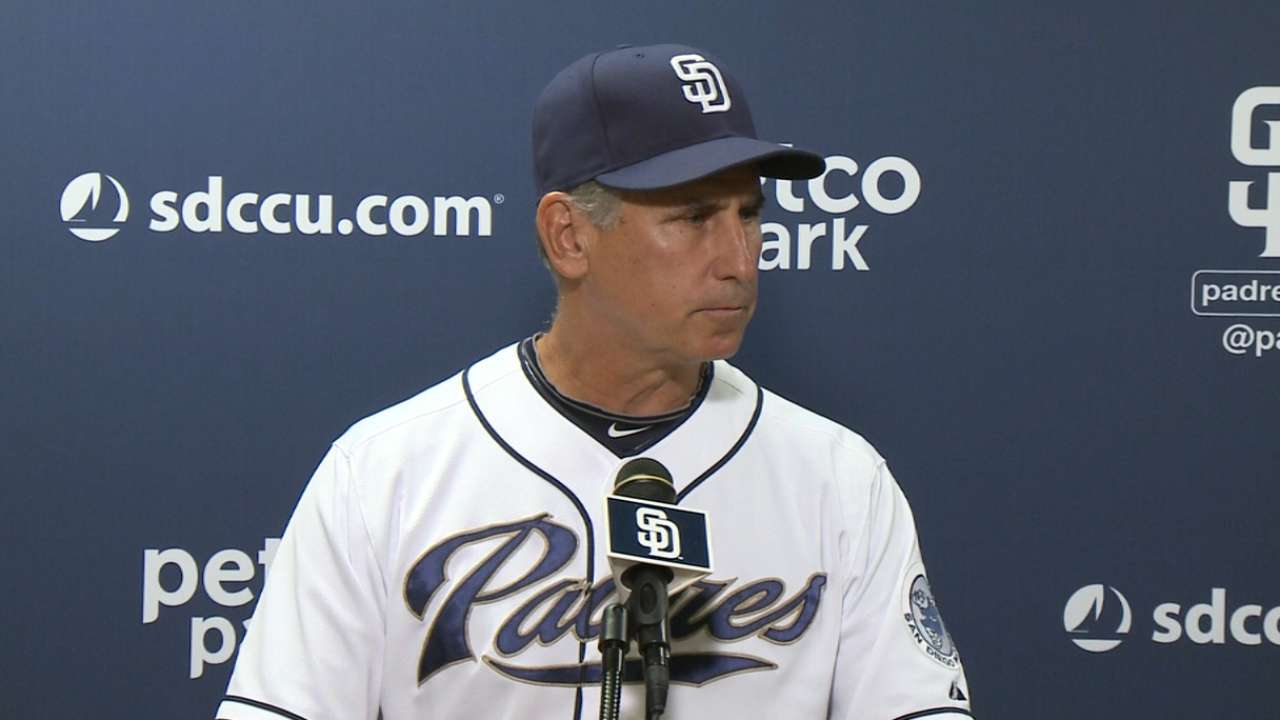 Kennedy, who recorded his 1,000th career strikeout, had trouble locating his fastball, which prevented him from effectively using his secondary pitches. He said a strained left hamstring, which landed him on the DL in April, isn't to blame.
"There is definitely no pain,'' he said.
Kennedy searched for his fastball throughout his brief outing with little luck.
"I don't know if I'm yanking the ball, pushing the ball,'' he said. "I've been up and down and it's very frustrating. My fastball command was all over the place.''
Kennedy said he'll meet with pitching coach Darren Balsley to decipher a way out of this rut.
"You have to be as consistent as possible and my career has been about that,'' Kennedy said. "This has been a real test with the way I've pitched.''
Injured starter Brandon Morrow continues to make progress and he could make a rehabilitation start next week. If Morrow's shoulder remains fit and Kennedy continues to struggle, might Morrow take Kennedy's rotation spot when he returns?
That scenario would likely require Kennedy to cough up a couple more bad outings.
But it's clear all is not right in Kennedy's world, one season removed from a 13-13 record with a 3.63 ERA and a career-high 207 strikeouts.
Kennedy had been encouraged by his previous outing in Los Angeles.
"He is bummed because he was looking forward to this one,'' Black said. "He got some pitches elevated and they didn't miss them.''
Jay Paris is an associate reporter for MLB.com. This story was not subject to the approval of Major League Baseball or its clubs.