Miller ends his stellar May on a sour note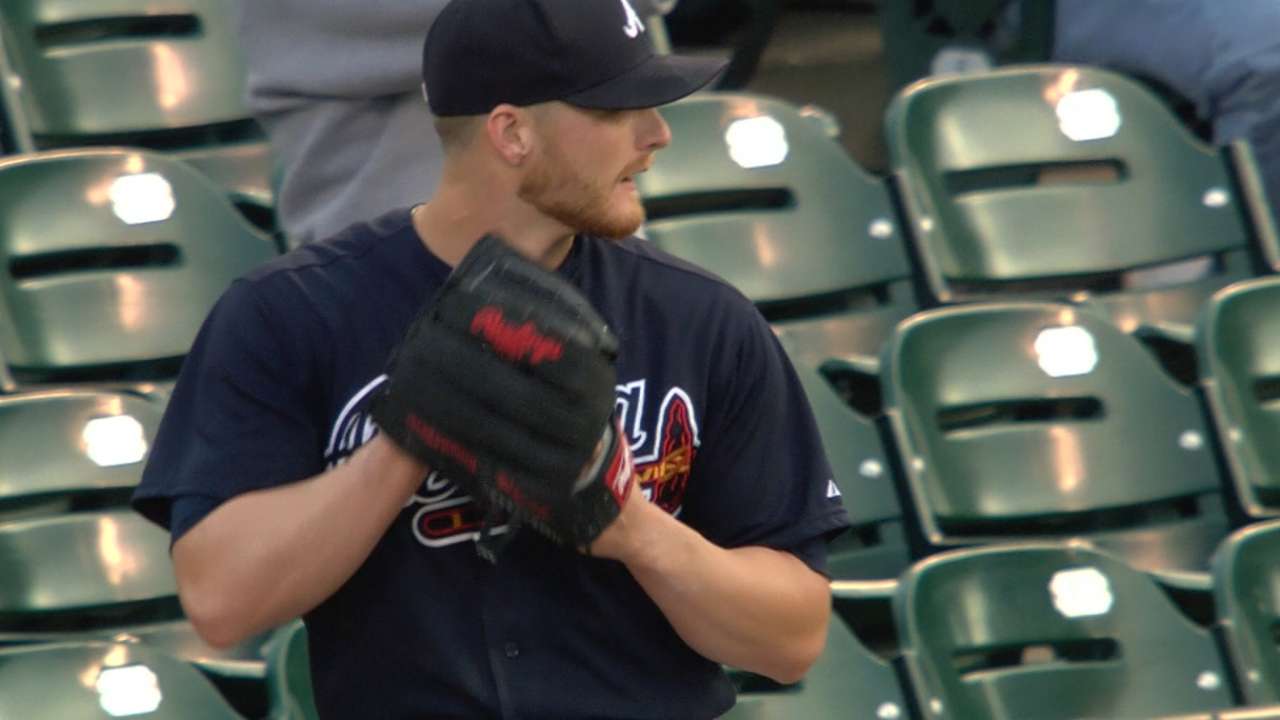 SAN FRANCISCO -- If Braves right-hander Shelby Miller extends his recent success over the next few seasons, he will have reason to recognize this past month as the stretch when he truly began establishing himself as one of baseball's top pitchers.
But Miller will not have fond memories of how this dominant month concluded following a 7-0 loss to the Giants on Thursday night at AT&T Park.
Miller was fashioning yet another gem before he missed his spot with a 96-mph fastball that Brandon Belt sent over the left-center-field wall. The solo shot opened the scoring for the Giants, who erupted on offense after Atlanta's dominant ace headed to the clubhouse having to dwell on one of the few mistakes he made in May.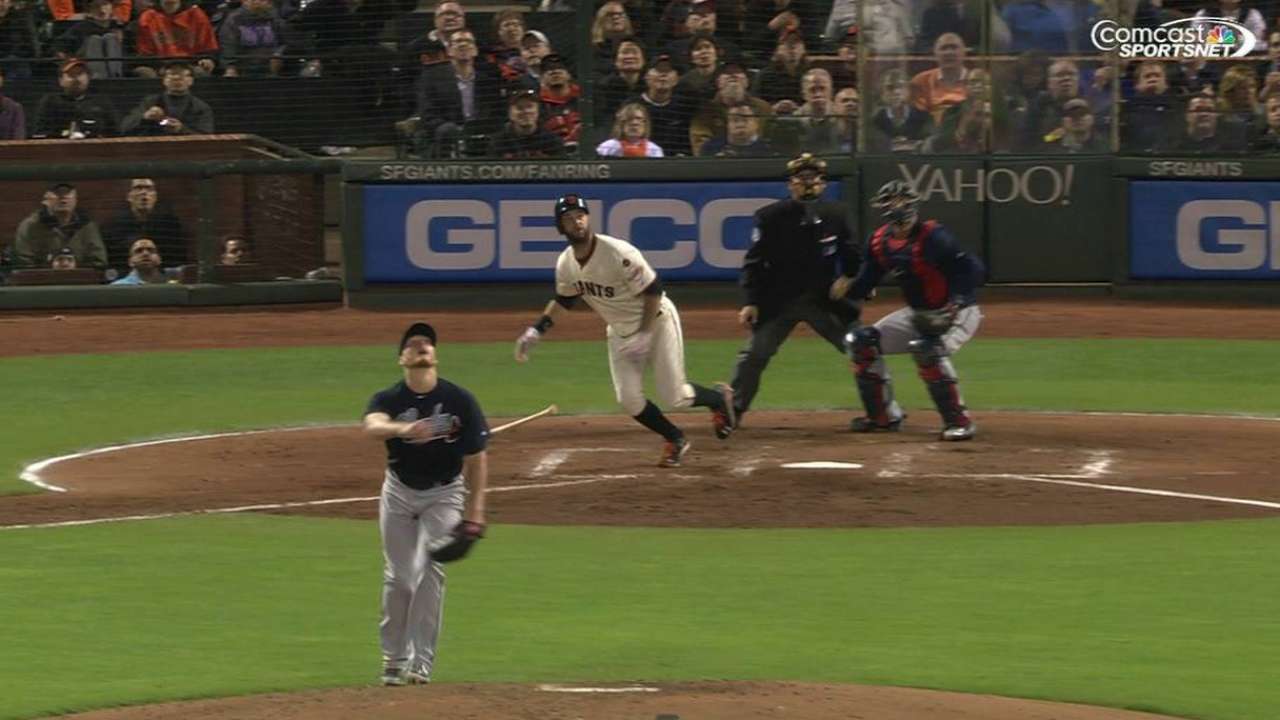 "It's a tough hit to give up," Miller said. "I wish I could have it back and make a better pitch."
Belt's opposite-field homer accounted for the only run Miller surrendered while scattering five hits over seven innings. Miller had surrendered just one hit through the first five innings and he escaped the jam he encountered after the Giants put runners at the corners with one out in the sixth inning.
In other words, this start was shaping up just like so many of the other recent ones Miller has completed. But the result proved much different simply because he missed his spot with one pitch to Belt, who had flied out to center in his first two plate appearances.
That's something I can't do right there," Miller said. "I'm taking the blame on that loss. That's a bad time to give it up."
There certainly wasn't anybody in the Braves' clubhouse placing any hint of blame on Miller, who is tied with Dodgers right-hander Zack Greinke for the best ERA (1.48) in the Majors.
Miller notched two shutouts and came within one out of a no-hitter in May. During the five starts he made this month, he posted a 1.20 ERA and limited opponents to a .167 batting average. Miller has allowed two runs or fewer in each of his first 10 starts.
"He had a tremendous, tremendous outing," manager Fredi Gonzalez said. "You figure every time you go out there and give up just one run, you've got a real good chance to win a ballgame."
Mark Bowman is a reporter for MLB.com. This story was not subject to the approval of Major League Baseball or its clubs.