Rodriguez's debut one of best in Red Sox history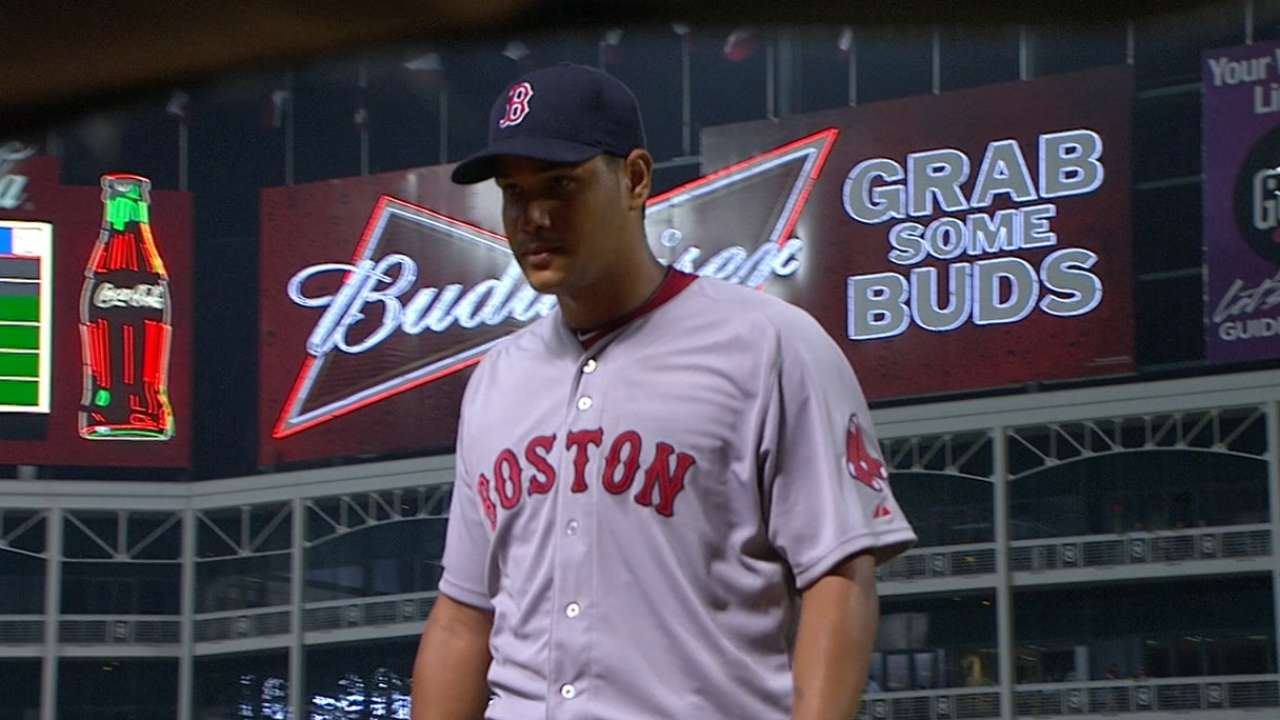 ARLINGTON -- Red Sox rookie Eduardo Rodriguez had done his best to stay calm, but when the crowd and the lights and the atmosphere he spent Wednesday night dreaming about became reality, his efforts turned futile.
"We had a long talk in the dugout," designated hitter David Ortiz said. "He was telling me that before the first pitch, his heart was about to pump out of his chest."
All it took was a few pitches for the nerves to dissipate. Rodriguez said he shed the butterflies and locked into the game. And after throwing 7 2/3 shutout innings in Boston's 5-1 win against the Rangers on Thursday, the young left-hander locked his name next to a valued place in Red Sox lore.
Rodriguez is the first Boston pitcher since Billy Rohr to throw at least 7 2/3 scoreless innings in his Major League debut. Rohr was one strike away from throwing a no-hitter at Yankee Stadium in 1967.
What was supposed to be a spot start for the 22-year-old Rodriguez ended up being the story of the day -- and maybe the story of the future.
"When you get a left-hander who's got that kind of pitch mix -- I want to be careful how far I get out there -- but these types of guys don't come along all that often," Red Sox manager John Farrell said. "I think when you combine the abilities with the presence and poise on the mound, just a very solid beginning."
Rodriguez, who was acquired from the Orioles for Andrew Miller on July 31, 2014, allowed only three hits, had seven strikeouts and issued two walks.
He showed mature command of his powerful fastball and had no trouble fooling Rangers hitters with his slider and changeup. No better example than the way he closed out his first career inning by fooling a red-hot Prince Fielder with a pitch in the dirt for a strikeout.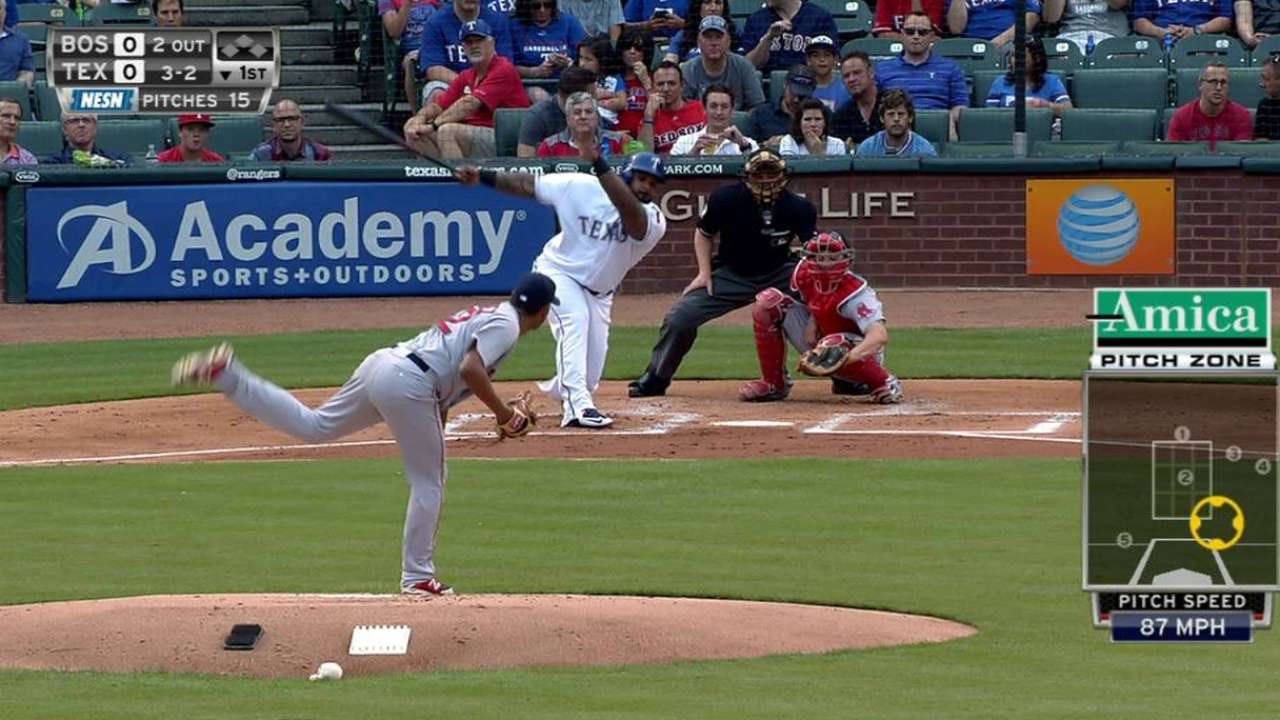 "I get on the mound and look around and my heart is almost broken," Rodriguez said. "You know, I felt like, 'Oh, this is what we feel when we get our first [chance] in the big leagues.'
"For me, it's the best start of my life, especially because it's in the big leagues."
Rodriguez, the Red Sox's No. 4 prospect, had a 4-3 record and 2.98 ERA this season at Triple-A Pawtucket. As his debut loomed, there was excitement throughout the Red Sox's clubhouse. Now, it's possible his electric start could be a shot in the arm for the club going forward.
"The fact you get an opportunity to witness somebody's dream come true, it's always rewarding for me and for everybody else," Red Sox pitcher Steven Wright said Thursday afternoon. "He's an electric pitcher. He's got some of the best stuff from the left side I've ever seen."
Farrell said there hasn't been a decision regarding what the immediate future holds for Rodriguez. He was brought up for this spot start as the Red Sox temporarily move to a six-man rotation in a grueling stretch of the schedule. But after a debut like this, the conversation changes.
"He's done nothing to hurt that cause, I can tell you that," Farrell said. "A lot was talked about, the reasons why we brought him up here. He gave us all we hoped to see and more."
Cody Stavenhagen is an associate reporter for MLB.com. This story was not subject to the approval of Major League Baseball or its clubs.