MLB.com Columnist
Anthony Castrovince
5 deserving All-Stars not among ballot leaders
First update is out, and these players deserve more love from fans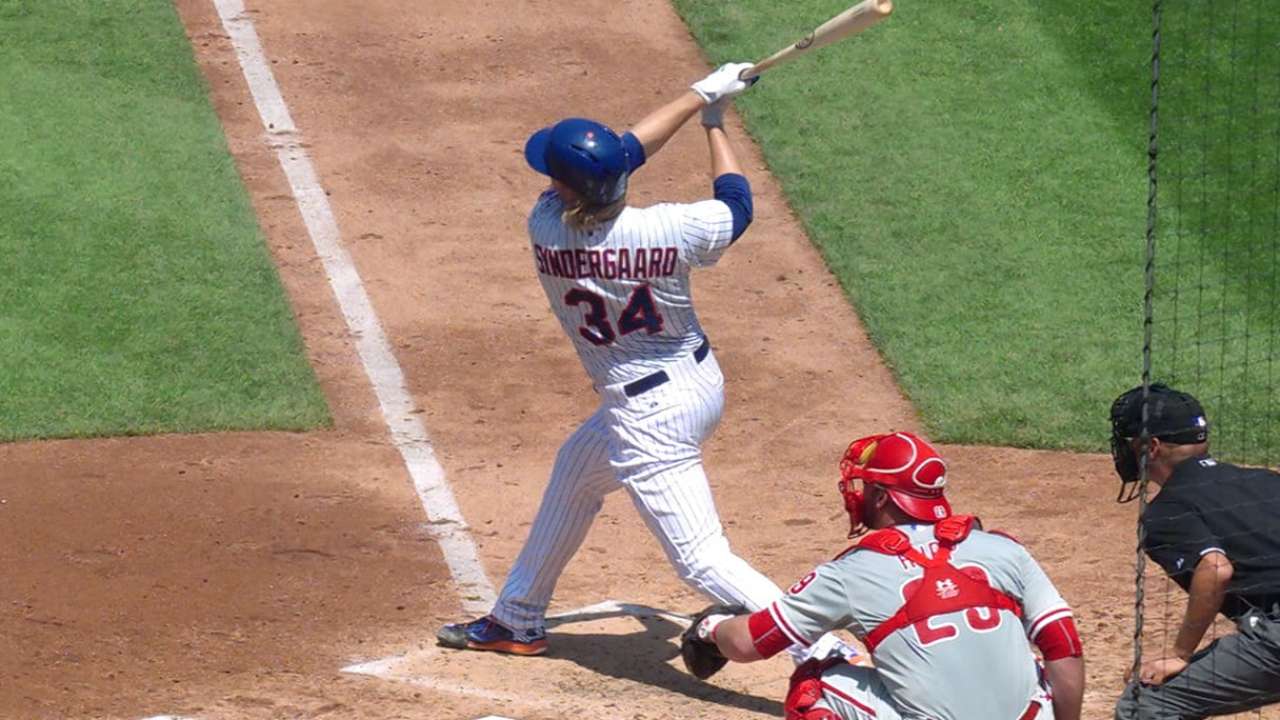 Fan voting is the backbone of the All-Star Game. No matter what postseason implications have been thrust upon it, the Midsummer Classic remains at heart an exhibition for the fans, and as far as the starting lineups are concerned, by the fans. They have every right to choose the players they want to see featured, which they began to do on the 2015 Esurance MLB All-Star Game Ballot.
Of course, that doesn't mean the fans are infallible. And now that we've seen the first American League and National League voting updates, we can see several names notable in their absence from the top five at their position (top 15 for outfielders).
Here are five guys who were completely absent from the updates and deserve more love:
Prince Fielder, 1B, Rangers
Though the all-online ballot allowed for later (and, therefore, more accurate submission of) ballot options by clubs, we've still got Nelson Cruz listed as a designated hitter, despite logging a majority of his playing time in right field, and Fielder listed as a first baseman, despite his full-time shift to DH. If those two were flipped around, Fielder -- with an AL-best .361 batting average, a 1.008 OPS, 10 homers and 12 doubles -- would be the obvious choice at DH.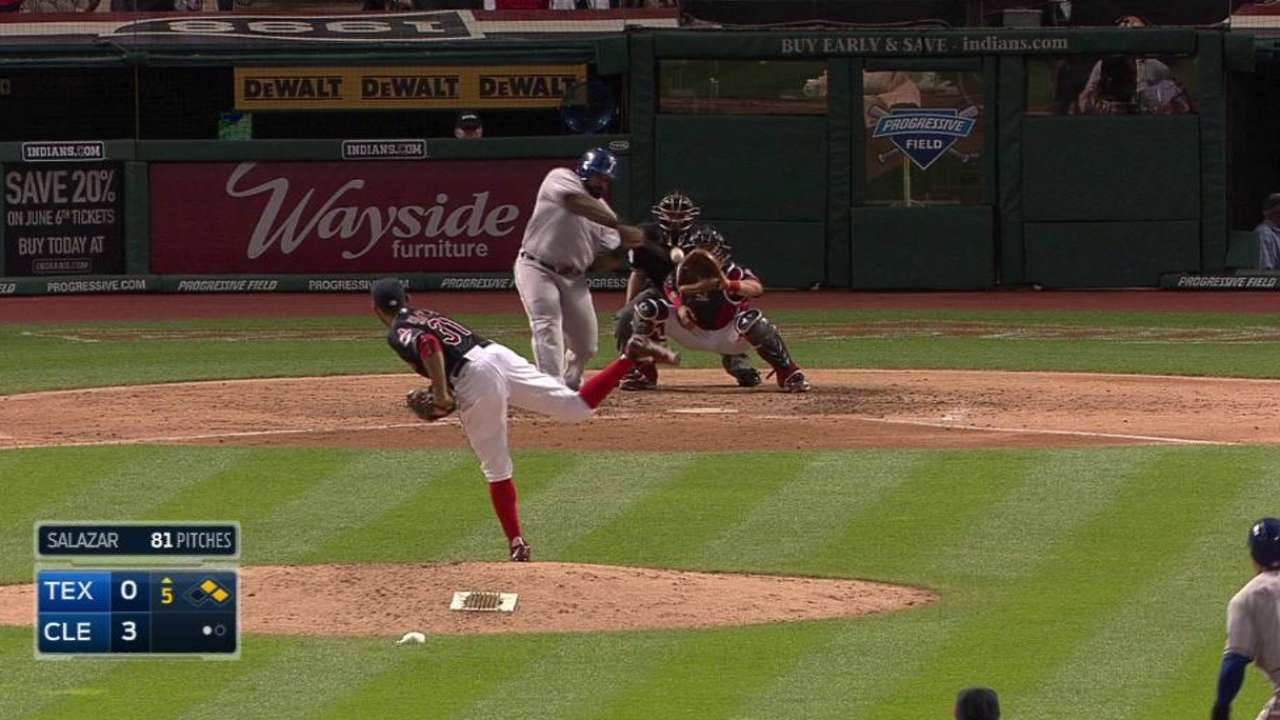 As it stands, Fielder is in a crowded first-base field in which Miguel Cabrera (1.027 OPS), Eric Hosmer (.881), Mark Teixeira (.941), Jose Abreu (.843) and Albert Pujols (.702) currently lead him in the balloting. At bare minimum, Prince should be neck and neck with his old teammate Miggy, if not leading him outright.
Jason Kipnis, 2B, Indians
If Kipnis had done in April what he's done in May (.447/.529/.748 slash line), there is little doubt he'd be among the top five at this AL position or possibly leading it altogether. Instead, he's trailing Jose Altuve, Omar Infante, Ian Kinsler, Devon Travis and Dustin Pedroia.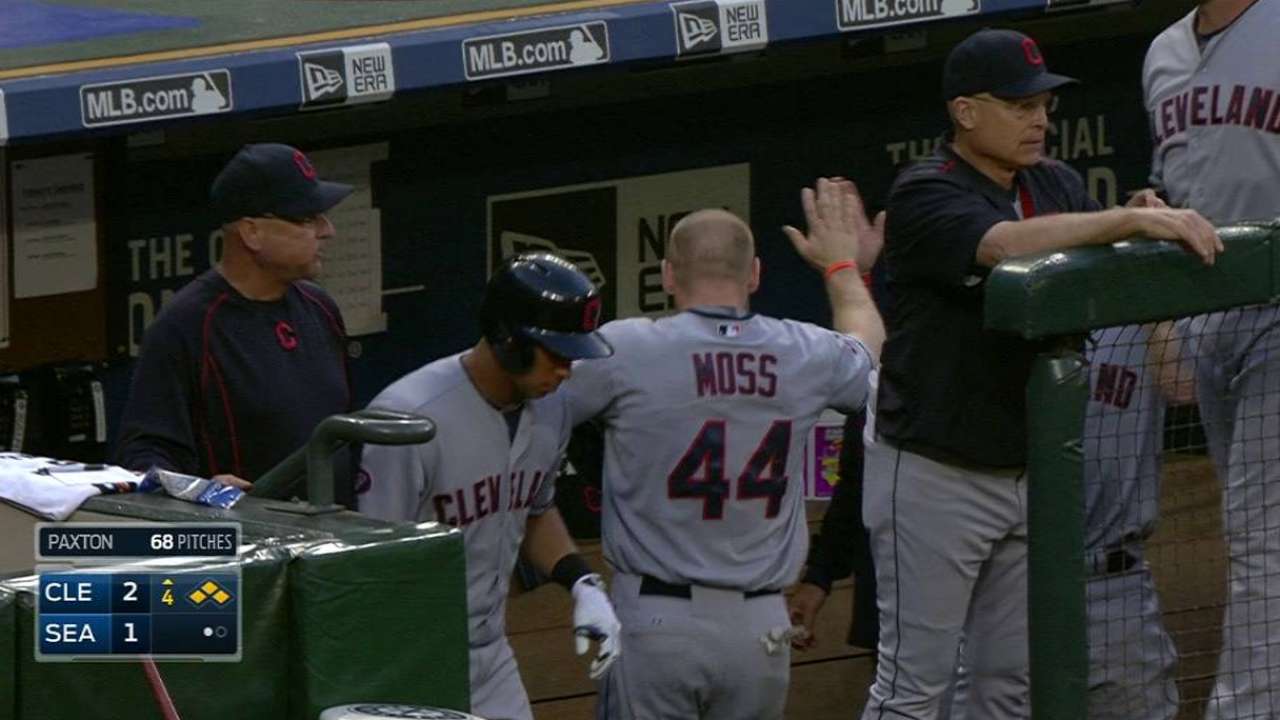 Kipnis leads every single one of those guys in OPS by at least 110 points. Hard to imagine him remaining out of the top-five mix for long if he maintains even a shred of his current statistical momentum.
Lucas Duda, 1B, Mets
You might think a guy launching home runs in a major media market would have a better ballot showing, but Duda was absent despite having a higher OPS (.939) and more extra-base hits than two of the guys in the top five, Joey Votto and Matt Adams.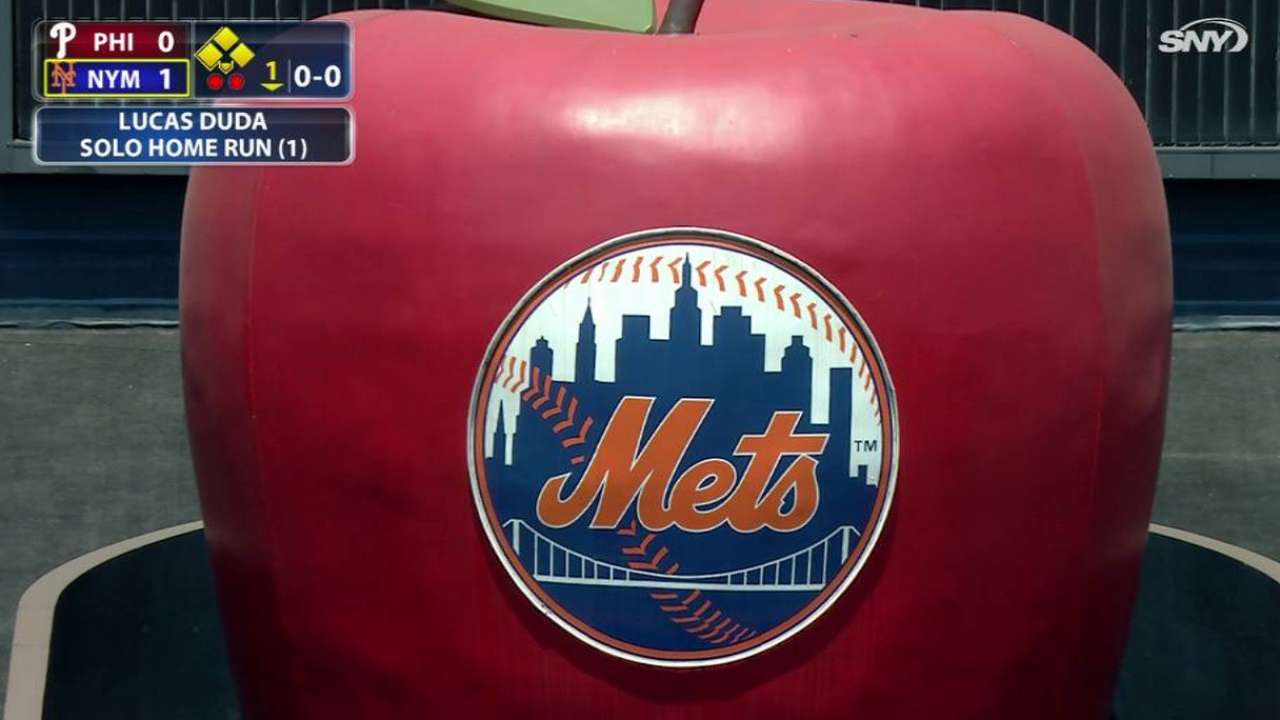 Votto, who got off to a scorching April start, is bound to get a lot of Cincinnati support, and Cardinals fans are particularly good at supporting their guys. But with Adams out with a quadriceps tear, Duda could/should soon find himself in the running alongside Adrian Gonzalez, Paul Goldschmidt and Anthony Rizzo.
Trevor Plouffe, 3B, Twins
Not one member of the surprisingly mighty Minnesota Twins showed up in the first AL ballot update. Though the strength of this club early on has been a collective clutchness and not any outlandish individual effort, Plouffe does deserve more consideration at the hot corner than he's been given so far. He trails only Josh Donaldson and Mike Moustakas in OPS (with an .817 mark) and in WAR (with a 2.0 mark). Plouffe has seven homers, nine doubles and a triple.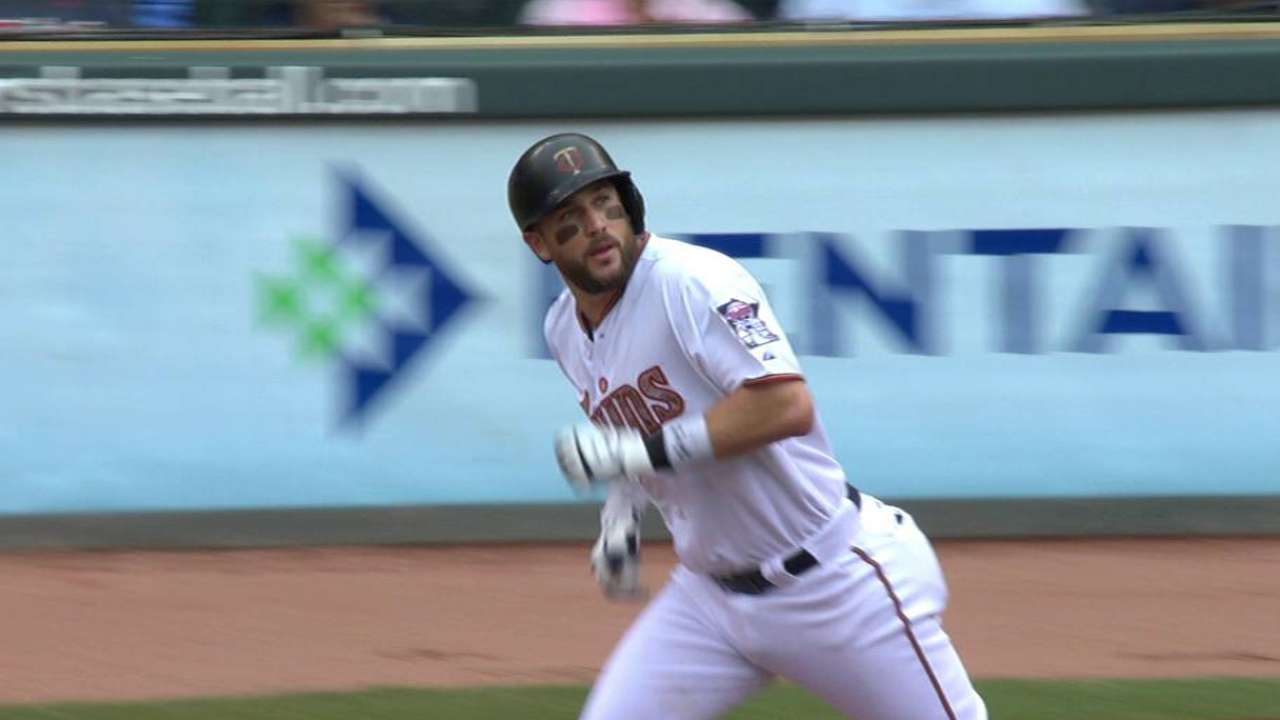 But as far as the voting is concerned, in addition to Donaldson and Moose, Plouffe also trails three former All-Stars (Pablo Sandoval, Manny Machado and Adrian Beltre) despite his overall numbers stacking up favorably against theirs. Perhaps if the Twins maintain their unexpected pace, more of their guys will start generating clicks.
Ryan Braun, OF, Brewers
We know the voters didn't hold Braun's involvement in the 2013 Biogenesis scandal against him last year. He was, after all, third among NL outfielders in the first ballot update in 2014, though he eventually faded as a thumb injury hindered his numbers.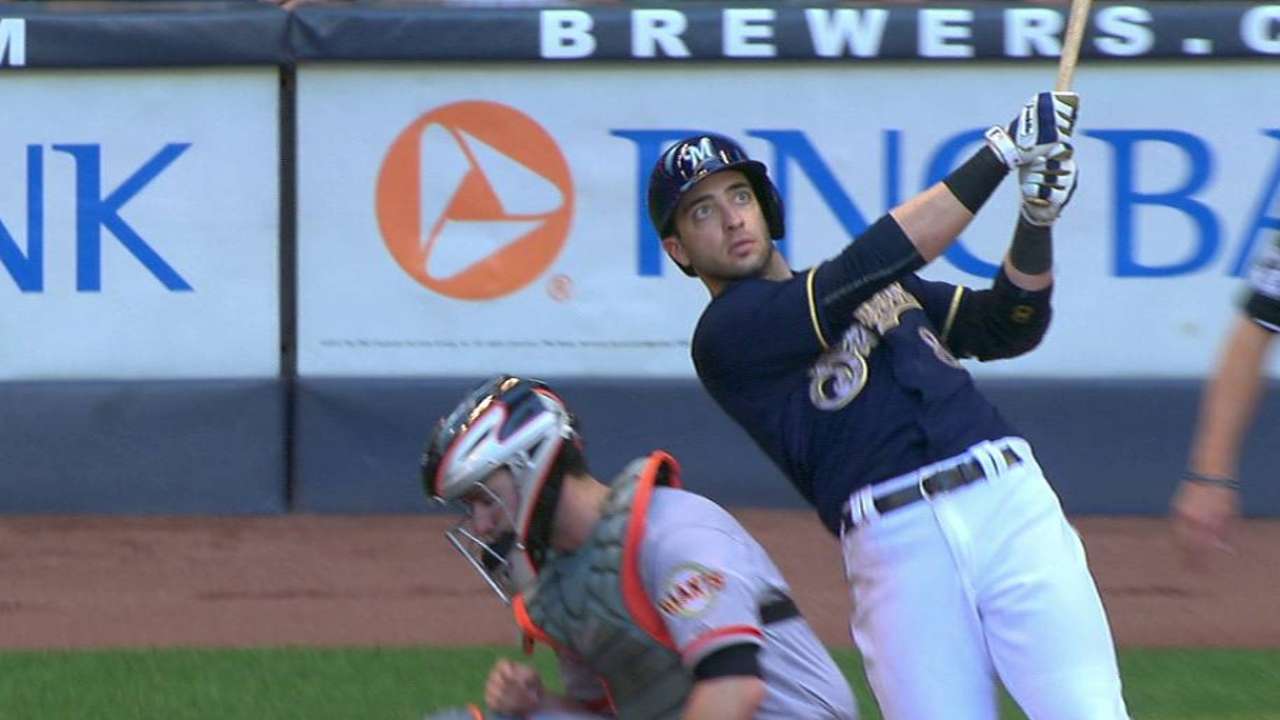 But here in 2015, a healthy Braun is back to bashing baseballs for the Brew Crew, hitting the midweek mark with the fifth-highest OPS (.867) and the third-most homers (12) and RBIs (37) among NL outfielders. If that production keeps coming, Braun could find himself in his first All-Star Game since 2012.
Anthony Castrovince is a reporter for MLB.com. Read his columns and follow him on Twitter at @Castrovince. This story was not subject to the approval of Major League Baseball or its clubs.