Royals Minor League report: May 28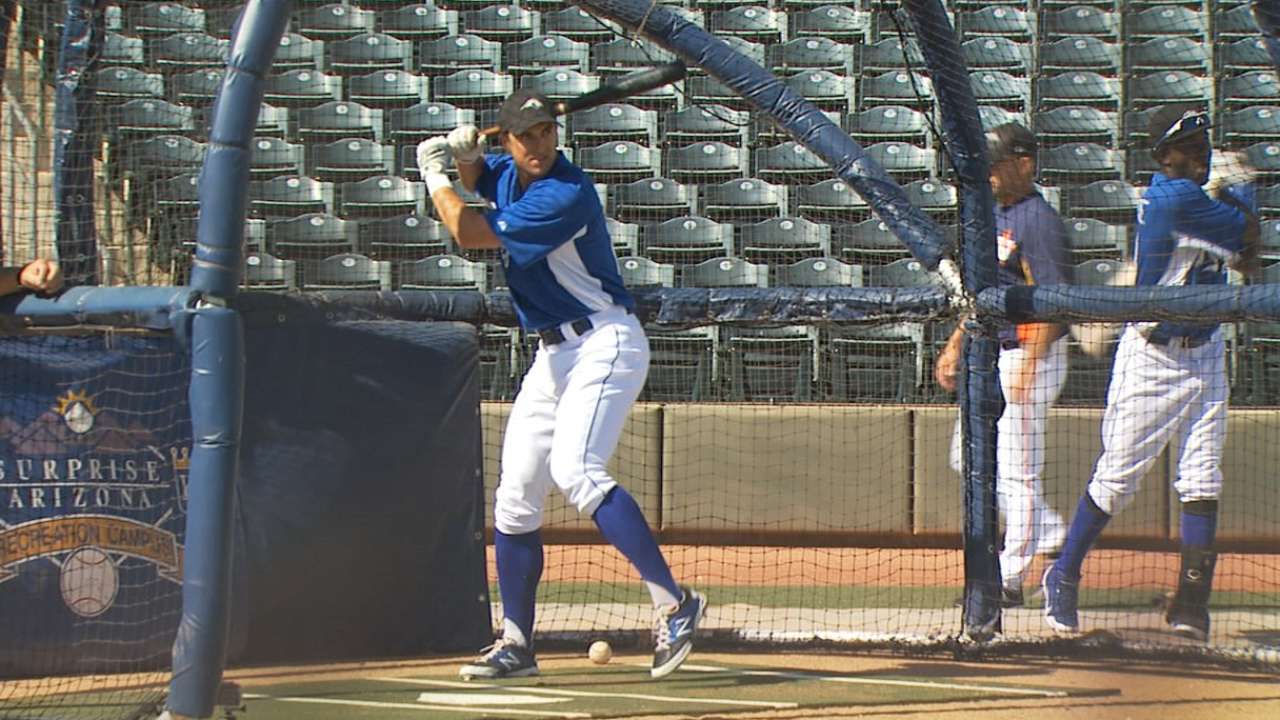 Omaha Storm Chasers (24-24)
Omaha 6, Tacoma 5 (10 innings)
WP: Brian Broderick (3-1)
HR: Francisco Pena (3), Reymond Fuentes (4), Orlando Calixte (4), Brett Eibner (7)
Lane Adams delivered a walk-off single in the 10th as Omaha finished 3-1 vs. Tacoma. The Storm Chasers rallied from a 4-1 deficit, with Pena's RBI double tying the game in the ninth. He finished 3-for-4 with two doubles and a home run. Fuentes, Calixte and Eibner added solo homers. Eibner's was his second in as many days. He has seven homers and 22 RBIs in 20 games. The Storm Chasers are at Albuquerque (Rockies) on Friday.
NW Arkansas Naturals (30-15)
NW Arkansas 3, Corpus Christi 2
WP: J.C. Sulbaran (4-3)
SV: Benino Pruneda (1)
HR: None
Northwest Arkansas won the finale vs. Corpus Christi. Terrance Gore's bunt single in the sixth scored Zane Evans for the go-ahead run. Evans and Jorge Bonifacio each drove in a run, with 10 players posting at least one hit. Sulbaran (6 IP, 7 H, 2 ER, 2 BB, 4 K) earned the win over Astros prospect Mark Appel.
Wilmington Blue Rocks (27-19)
Potomac 8, Wilmington 3
LP: Yender Caramo (2-3)
HR: Ramon Torres (1)
The Blue Rocks lost to Potomac on Thursday after sweeping a doubleheader on Wednesday. Torres led off the game with his first homer of the season. Cody Stubbs went 4-for-5 with two doubles. Carlos Garcia added three hits and an RBI. Mauricio Ramos finished the night 2-for-4 plus a walk and two runs.
Lexington Legends (20-27)
Greenville 5, Lexington 4
LP: Colin Rodgers (1-5)
HR: Wander Franco (4), Mike Hill (1)
Lexington lost the opener of a four-game set. 2014 second-rounder Scott Blewett impressed in his Class A debut, striking out eight and allowing a run over four innings. Franco and Hill hit solo homers. Humberto Arteaga posted three hits and a run, while Chase Vallot doubled twice.