What to watch for in today's games
Veterans Shields, Liriano duel in SD; Harvey aims to rebound; playoff preview in St. Louis?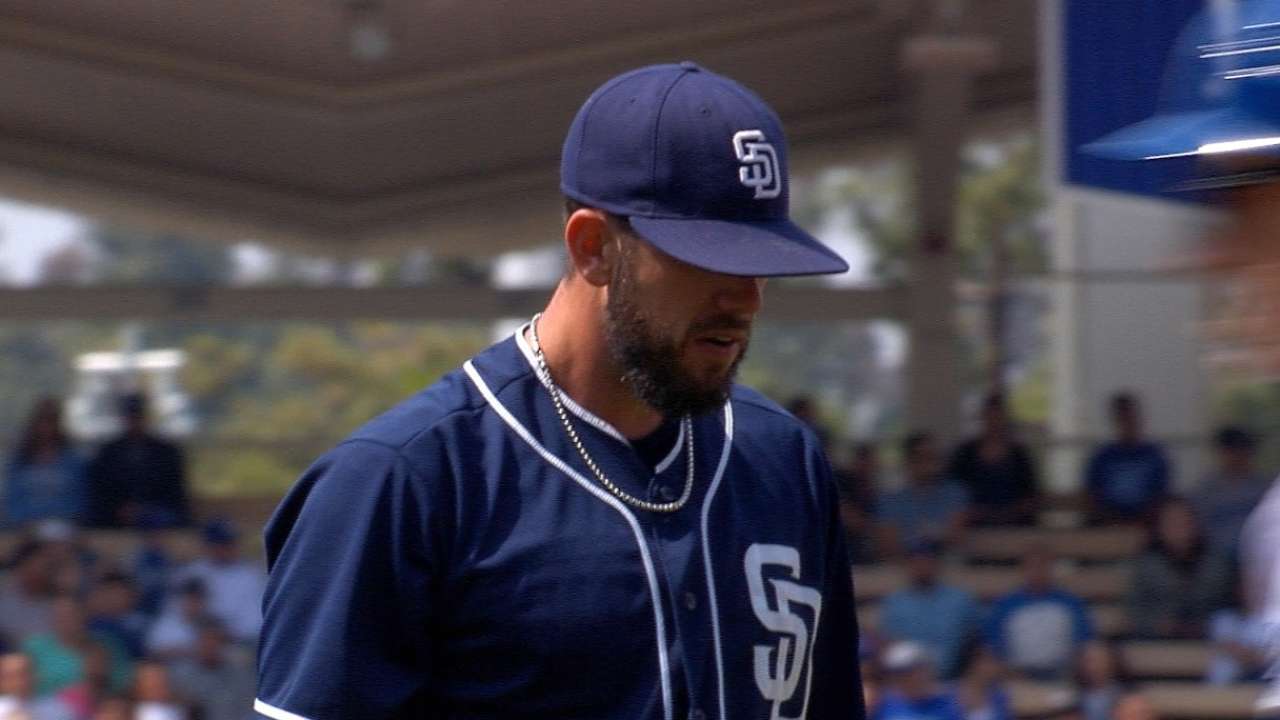 Sometimes, marquee free agents live up to their advanced billing.
The Padres signed James Shields in the winter in the hopes of adding a frontline starter to their rotation, and the veteran right-hander has been every bit as good as advertised. Shields is 6-0 with a 3.75 ERA through his first 10 starts, and he'll try to add another positive start against the Pirates tonight.
Shields, despite his steady start, has allowed a league-high 15 home runs, and the opposition has gone deep in all but one of his outings. That trend has intensified in recent weeks. Shields is 4-0 with a 4.60 ERA in his last five outings, and he's given up 11 home runs in his last 31 1/3 innings.
The Pirates, meanwhile, will counter with Francisco Liriano, who has posted a 25-22 record and a 3.29 ERA in three seasons with the Pirates. The left-hander is 2-4 with a 3.86 ERA in his first nine starts this season, but he's managed to strike out at least seven batters in six of his outings.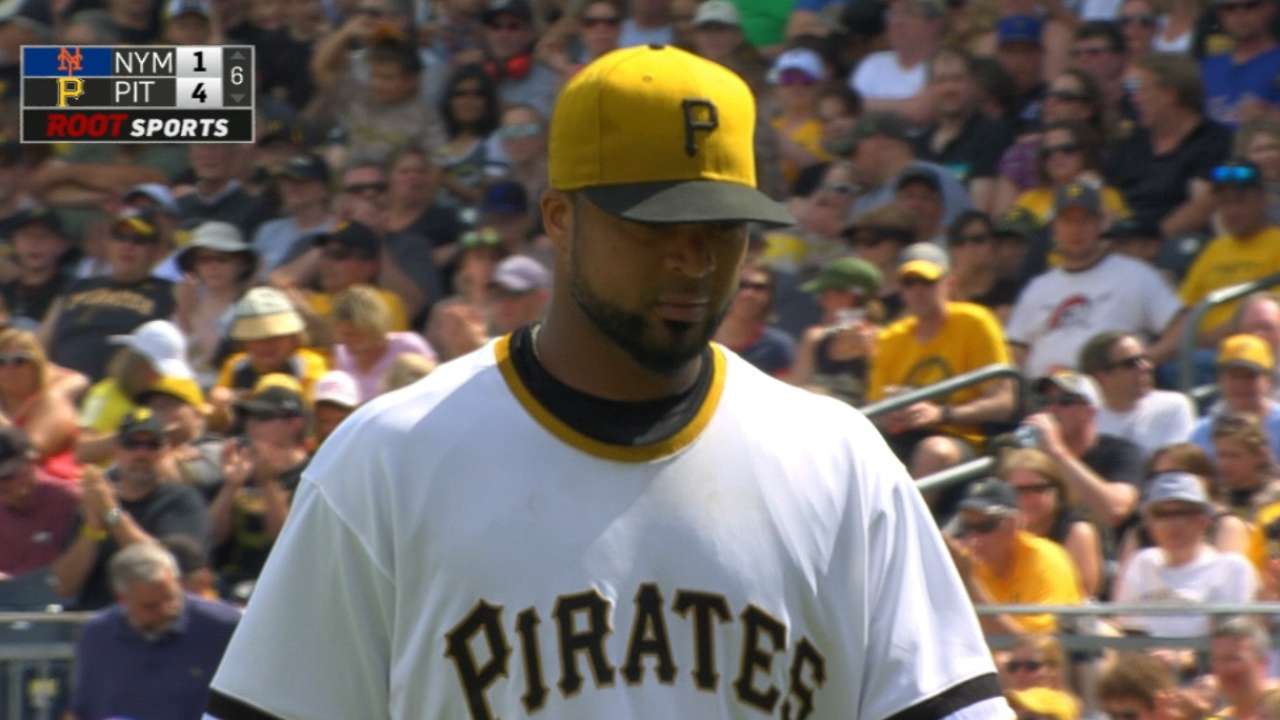 Here's a few other matchups and games to look forward to today.
Cole Power: COL@PHI, 7:05 p.m. ET
The Phillies are in the midst of another trying season, but Cole Hamels has given them something to look forward to every five days. Hamels, a three-time All-Star, has thrown at least 200 innings in each of the last five seasons, and he's notched a 5-3 record and a 2.98 ERA in his first 10 starts.
Hamels has been especially effective at home, where he's 2-1 with a 2.25 ERA in five outings. The 31-year-old has won four straight starts, and he's completed at least seven innings in all of them. The left-hander gave up six earned runs in his first May start, but he has a 1.53 ERA since then.
The Rockies are also having a tough season so far, but Chad Bettis has been solid in his first three starts this season. Bettis, 26 years old, is 1-0 with a 4.19 ERA since joining the Rockies. The former second-round Draft pick went 26-15 with a 3.03 ERA in 78 career appearances in the Minor Leagues.
Harvey and Haren: MIA @ NYM, 7:10 p.m. ET
The Mets have surged to contention on their starting pitching, and they went into Thursday's games with the fourth-best ERA of any National League team. They'll have ace Matt Harvey going into tonight's series opener against the Marlins, and he'll be looking for a rare shot at instant redemption.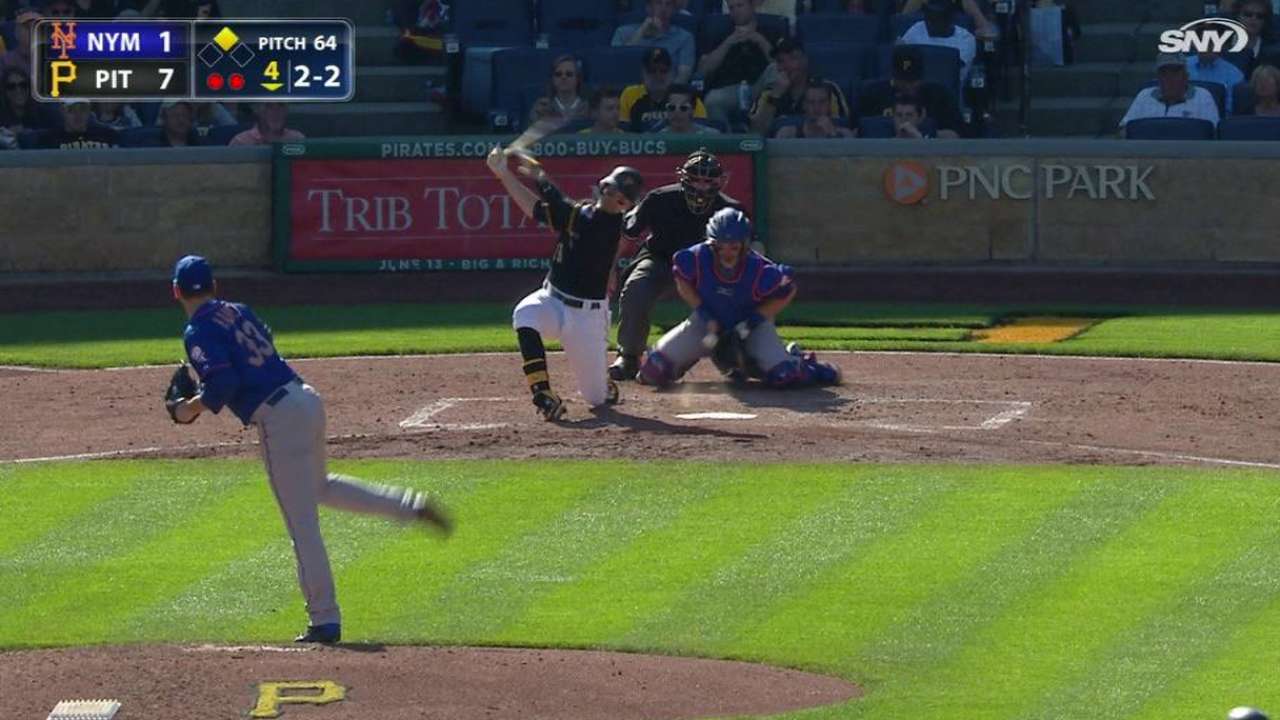 Harvey is among the most consistent starters in the league, but he completed just four innings and was charged with seven earned runs in his last outing. Prior to that start, Harvey had allowed a total of five earned runs in his previous five starts. He'll hope to return to form tonight.
Dan Haren has been steady and consistent in his first season with the Marlins, and the 34-year-old veteran has pitched to a 4-2 record and a 3.09 ERA in his first nine starts. Haren has been knocked out before completing five innings just once this season, and he's given up two homers in his last five starts.
Playoff Preview? LAD @ STL, 8:15 p.m. ET
It might be a little early to start scoping out the potential playoff tree, but both the Dodgers and Cardinals stand in first place and have the recent track record of a perennial postseason team.
The Dodgers hold a narrow lead over the Giants in the NL West, and they'll send Mike Bolsinger to the mound in tonight's series opener. Bolsinger has a microscopic 0.71 ERA in his first four starts this season, and he pitched eight innings and allowed just one hit in his most recent outing.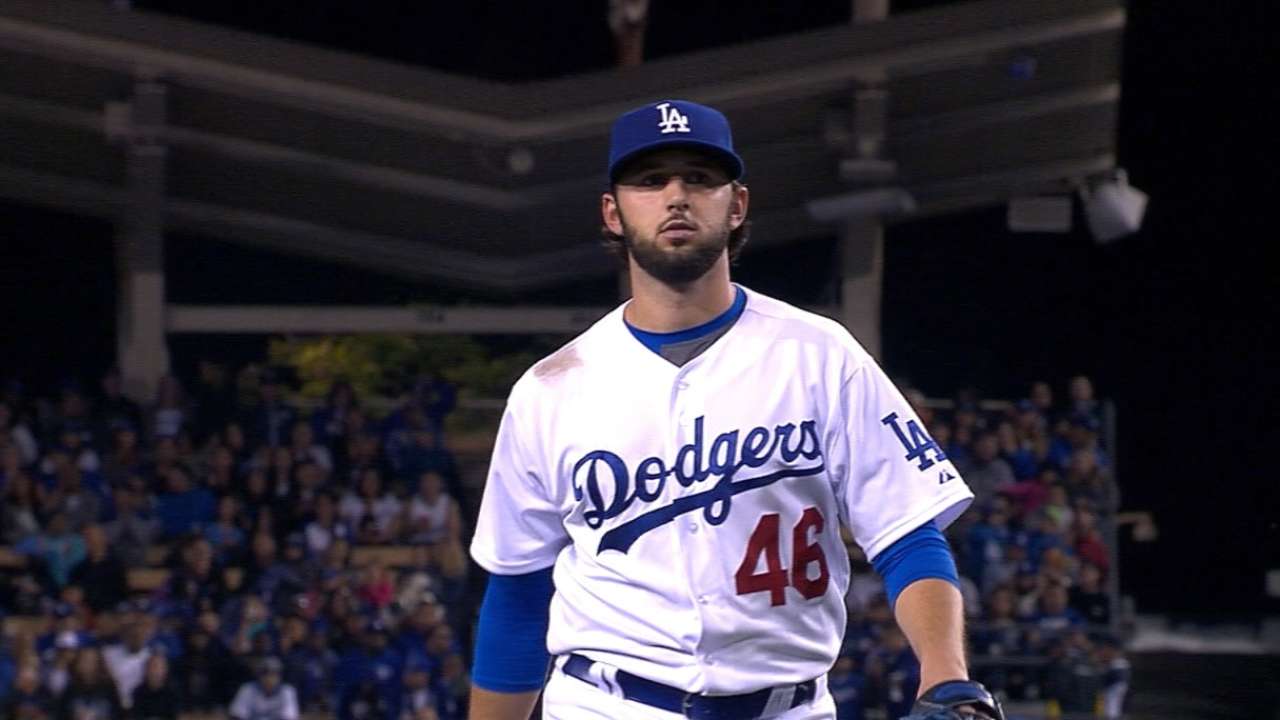 The Cardinals have a sizable advantage in the NL Central, but both the Cubs and Pirates are making noise behind them. Veteran John Lackey will get the ball for the Cards, and he'll be working on five days' rest. Lackey is 5-3 with a 1.93 ERA in 11 career appearances against the Dodgers.
Spencer Fordin is a reporter for MLB.com. This story was not subject to the approval of Major League Baseball or its clubs.