MLB.com Columnist
Mike Bauman
Interactive exhibit captures Selig's legacy
Story of baseball in Milwaukee relived in multimedia experience at Miller Park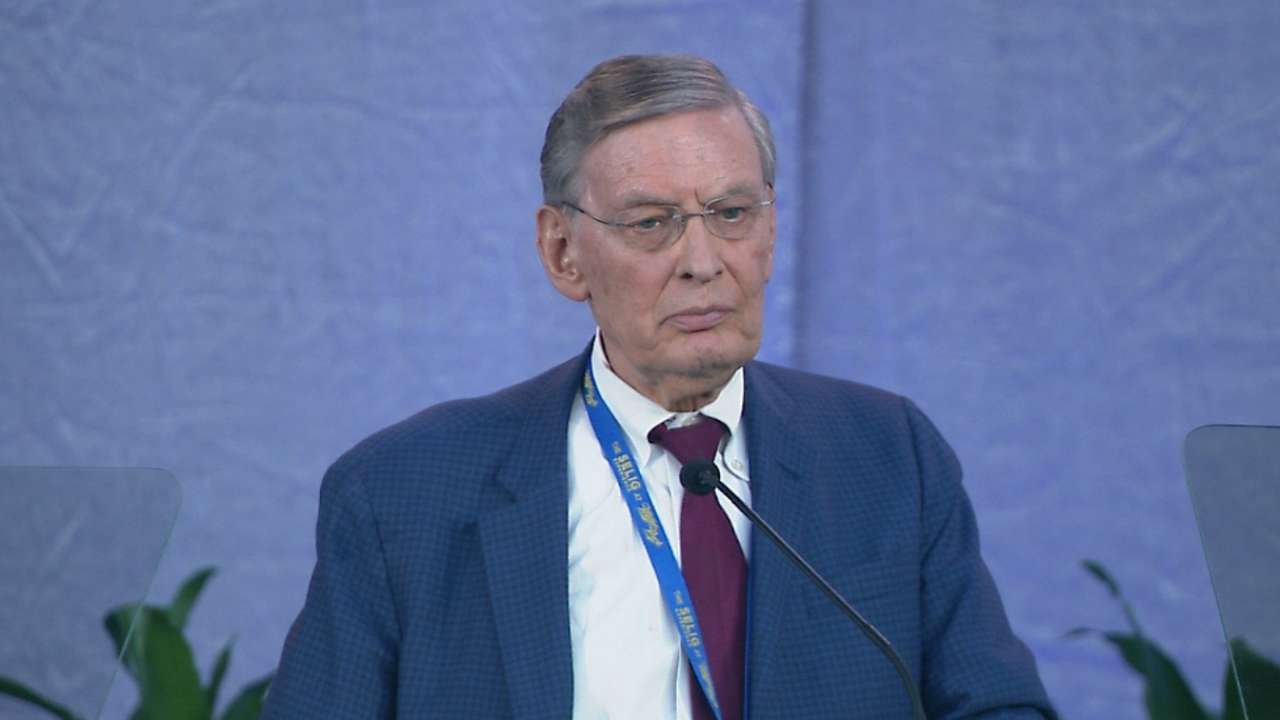 MILWAUKEE -- "The Selig Experience at Miller Park" is the story of one city, one sport and one very determined man. It is a compelling story that has the added virtue of being true.
Allan H. "Bud" Selig's life in baseball is now a multimedia presentation. It is a story that takes us from 1937 to the present. There is a lot of ground to cover, starting with the time when Selig's mother, Marie, took him to his first baseball game at Borchert Field, to watch the Minor League Brewers.
Well beyond that, Selig became a man trying to bring Major League Baseball back to Milwaukee, then the owner of the Brewers, and later Commissioner, now Commissioner Emeritus. Through it all, he has been a baseball fan every day of his life.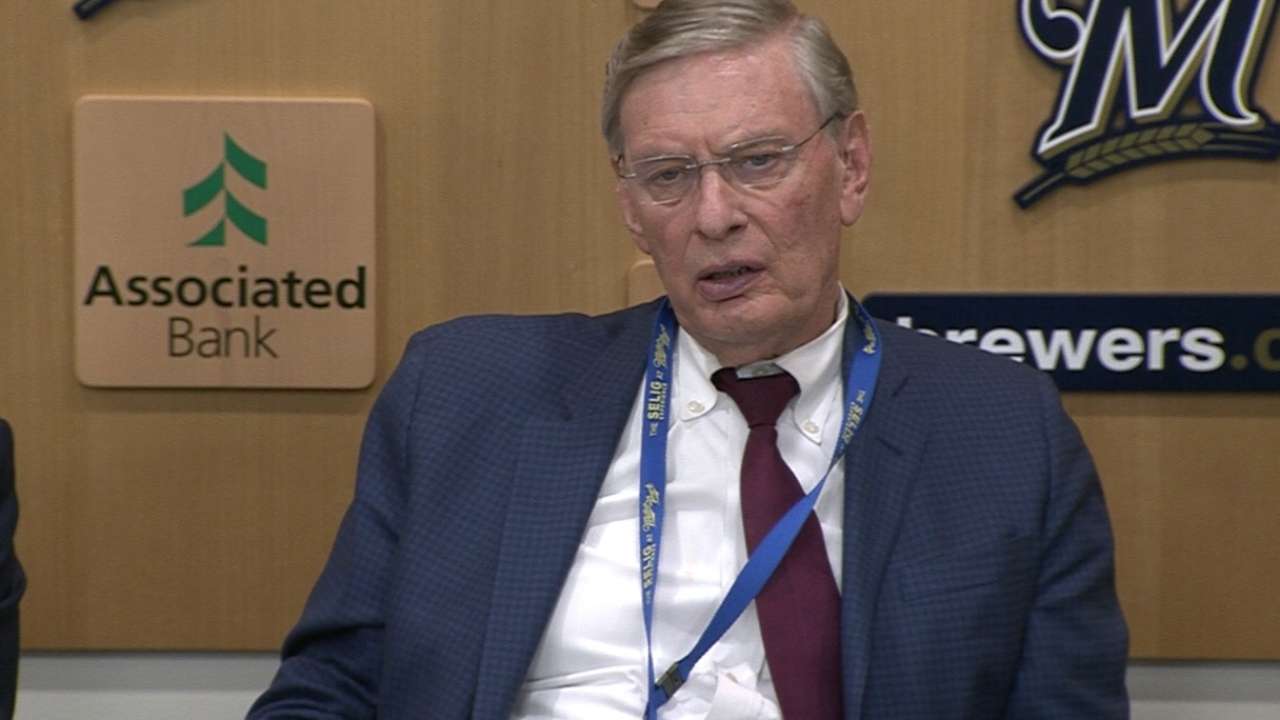 "This is one of those really rare, unique times in life when you see a little boy's dreams come true," Selig said of his career.
The story is told in film and photographs, and it is narrated by, of course, Brewers broadcasting legend Bob Uecker. The story is told in both an accurate and entertaining manner. The one constant is Selig's tireless efforts on behalf of baseball in Milwaukee.
The Experience was unveiled to media members and guests of the Brewers on Thursday at Miller Park. It will be open to the public Friday night. For the first people to see the Selig Experience, those closest to the story, it was an emotional time.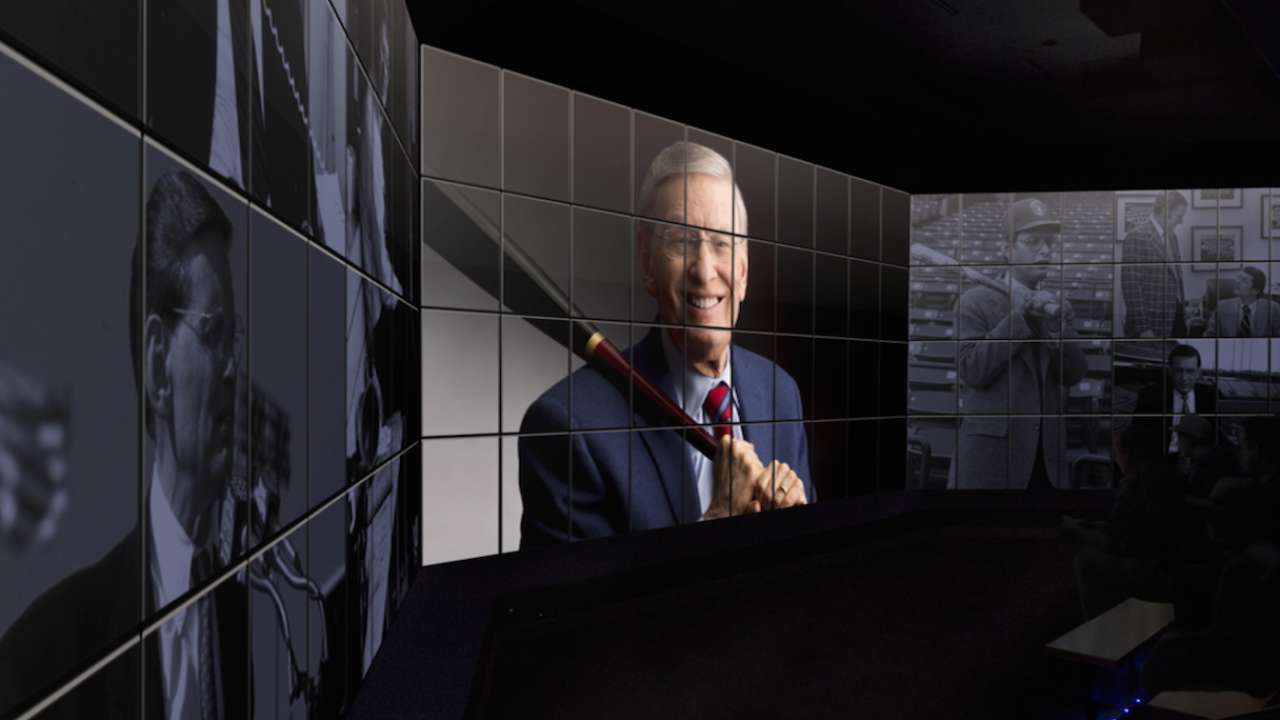 "I was one of the lucky ones who got to go through with Bud and his family and the [new] Commissioner, Rob Manfred," said Hall of Famer Robin Yount. "I can honestly tell you there weren't a lot of dry eyes in there, me included, and my wife.
"It was so cool, I can't even begin to tell you. Everybody who comes to the ballpark, make sure you go through there, whether you are a Bud Selig fan or not. It just tells the story of what he did, not just for the Brewers, but for the whole state of Wisconsin."
Selig himself has been honored in many ways by many organizations. But he was particularly touched by this tribute.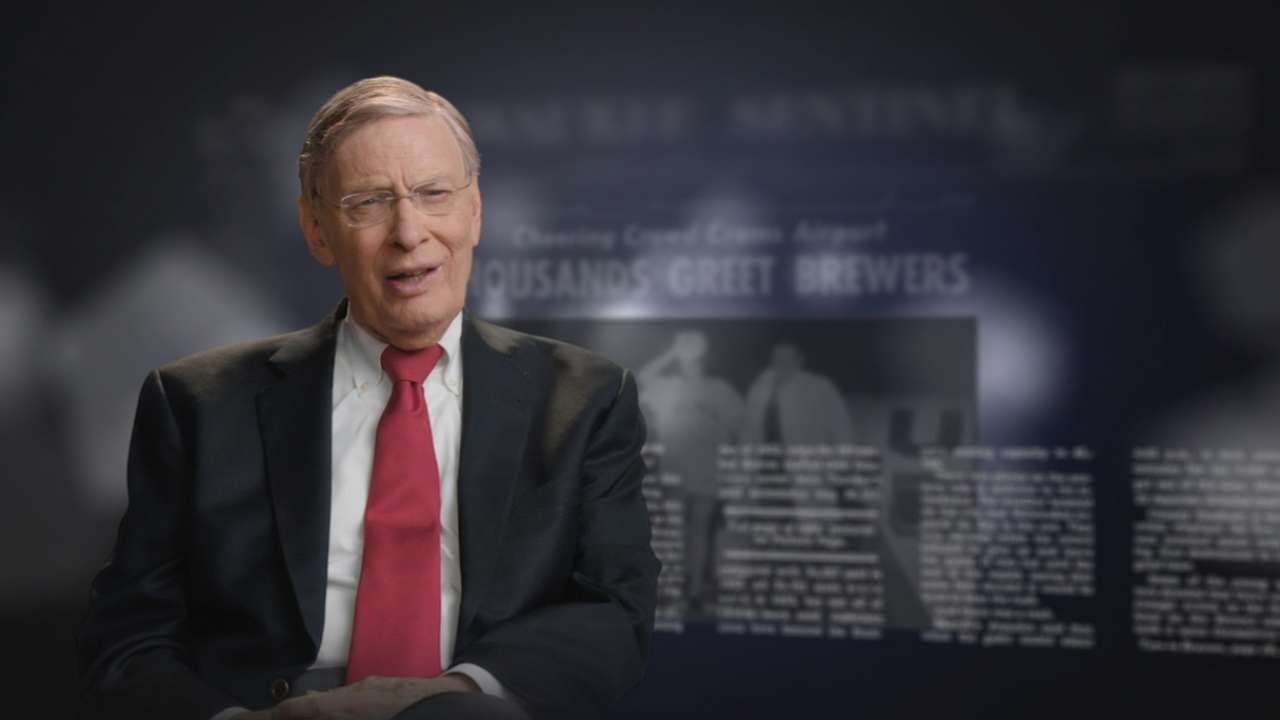 "Today was really emotional," Selig said. "It was so brilliantly done, really poignant. I've never seen anything like this. It was really special."
The Brewers have created an area for the "Selig Experience" in the left-field corner on the loge level of Miller Park. About 30 people at a time can be accommodated in the multimedia presentation.
Much of the story centers around Selig's battles on behalf of Milwaukee baseball. First, there was his attempt to get Major League Baseball to return to Milwaukee after the Braves departed following the 1965 season. Selig prevailed, buying the Seattle Pilots out of bankruptcy court in 1970. Later, the story focuses on the 14-year political struggle to get funding for Miller Park. The ballpark opened in 2001.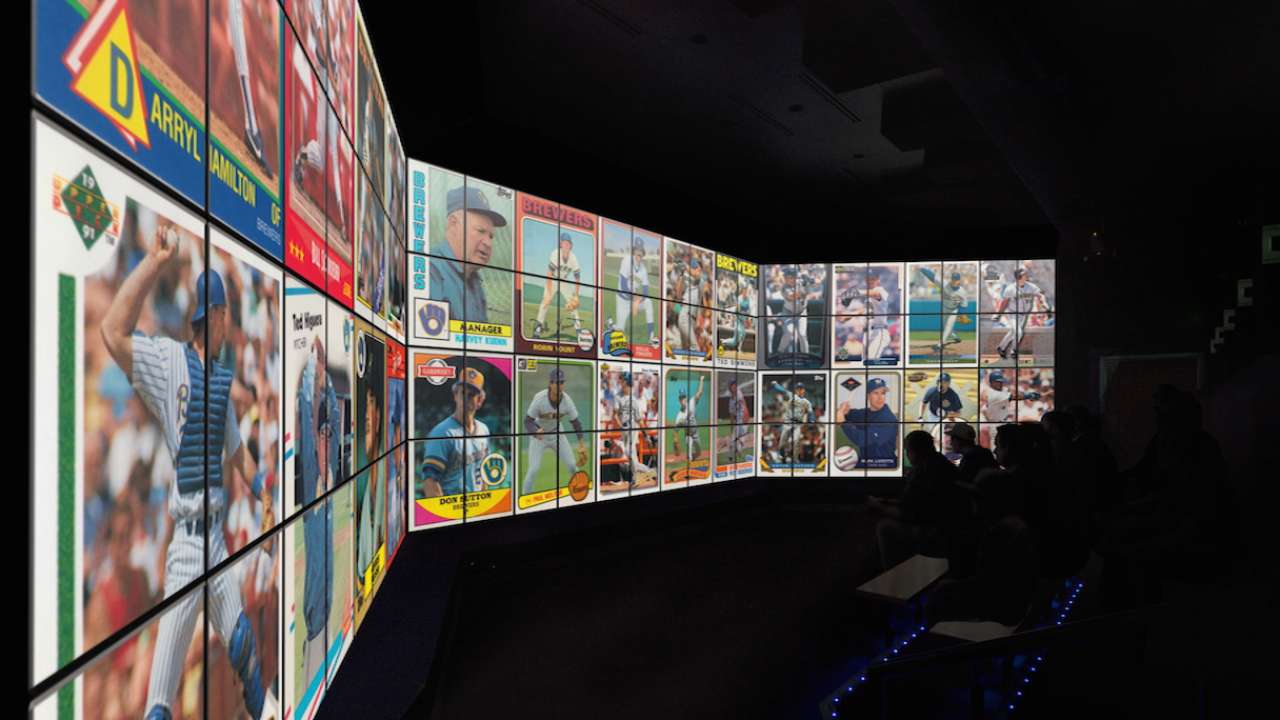 "We started out wanting to honor a man without whom we wouldn't be here," said Brewers principal owner and chairman Mark Attanasio. "And then it became something much larger."
And this project is larger than one man. In tracing Selig's baseball history, the Experience also supplies the history of the Milwaukee franchise and the ups and downs of the entire Brewers fan base over the past 50 years.
On the cutting edge of visual art, the Experience displays a hologram of Selig standing in his old office at County Stadium. The producers nailed Selig's old office. It says "small market" in a loud voice. One desk, two chairs, small, cramped, papers in large piles on the floor.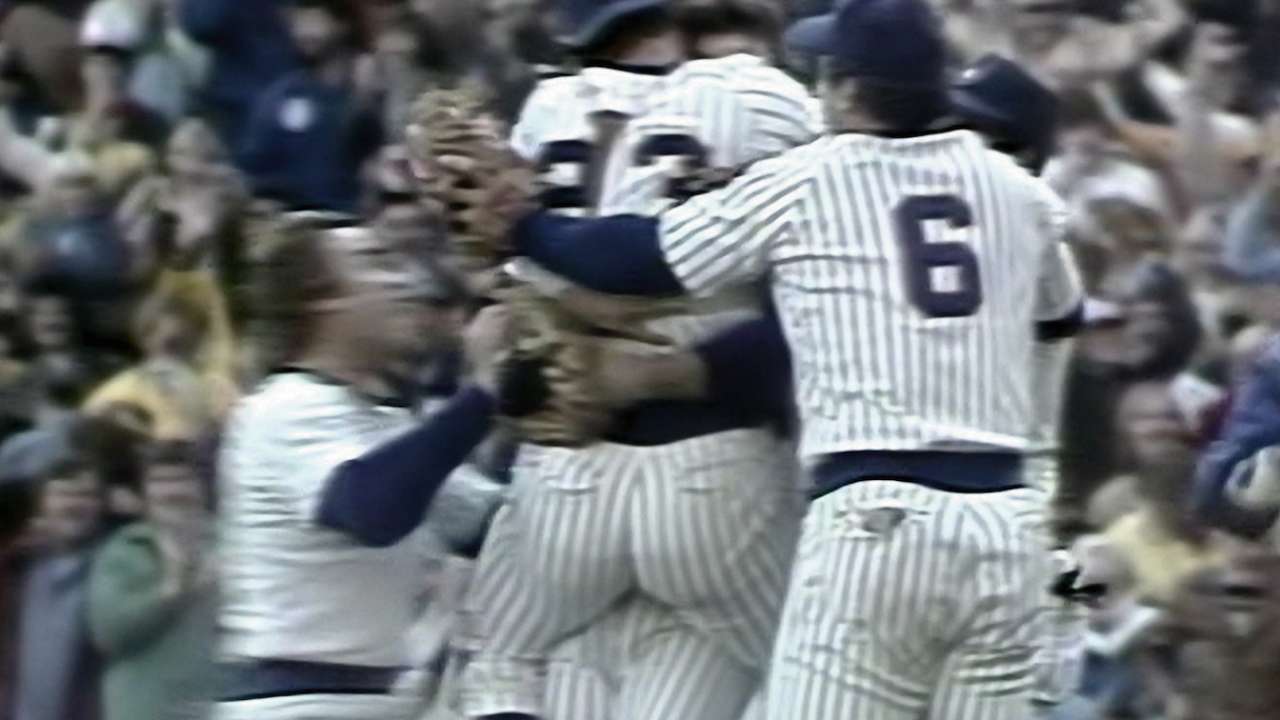 "I got summoned to that office, many times," Yount said. "I saw the chair that I had to sit in, numerous times. It was like the kid being sent to the principal's office, and it kind of felt like that in my early days."
"Bud's office was like a scene from 'Papillon,' " Uecker said, referring to the movie that centered around a man's attempts to escape from the horrors of a prison island.
In the end, the Brewers and the people at BRC Imagination Arts, who produced the Experience, have created a tribute to Selig that will live on for MIlwaukee baseball fans for many generations to come.
Selig was the best friend that baseball in Milwaukee has had over the past half-century. For the people closest to him, he was also a friend.
"He was more than just the owner, not just for me, but for most of the guys," Yount said. "He genuinely cared about the well-being of his players. It's a silly cliché to say that we're all family, but he really did care about the people that worked for him."
From a boyhood in Milwaukee's Sherman Park neighborhood to the top of this sport, Selig's story is remarkable. The "Selig Experience" captures the essence of that journey and its continuing value to baseball in Wisconsin.
Mike Bauman is a national columnist for MLB.com. This story was not subject to the approval of Major League Baseball or its clubs.